Luke McClung and Erika Diffendall from Fredericksburg, VA had a massive trip to Paris planned before their plans got derailed by the COVID-19 pandemic. They were going to visit Erika's sister, who lives there, but little did Erika know, Luke also had plans to do something big while they were in the City of Love.
He was going to propose. And Paris truly is the most romantic city in the world, the perfect place to propose, especially if you have a special connection to the city.
But because he and Erika had to cancel their trip, Luke had to come up with another plan. And he did. And it's adorable.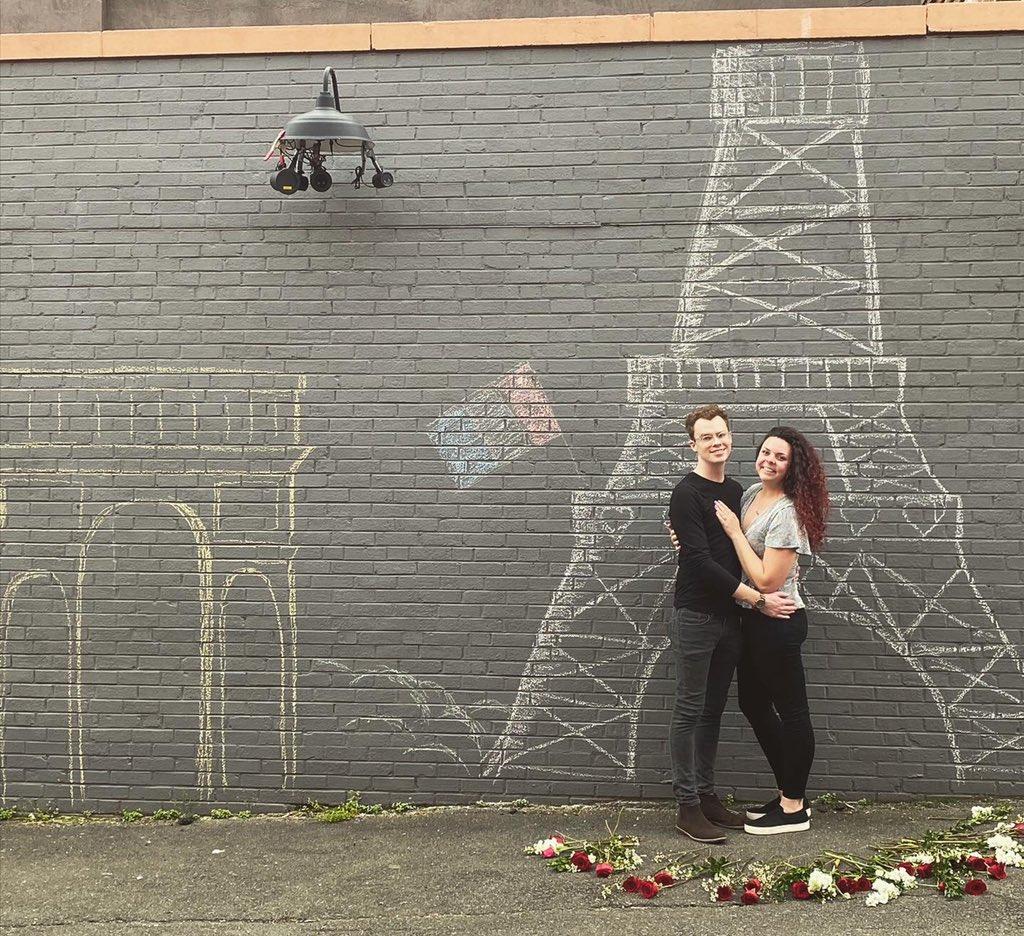 Erika told Bored Panda, "Luke said he was going for a walk around downtown Fredericksburg with his brother. I thought this was a little weird because he doesn't like to run or exercise, especially on a Friday night after working at home all week.
"After he returned, he asked if I wanted to go for a walk around the city center and I said yes."
I don't know if Erika suspected anything at this point, but she was definitely at least a little suspicious. He went out on a walk with his brother, came home, and immediately asked her if she wanted to go on a walk, too. That had to set off some alarm bells in her head.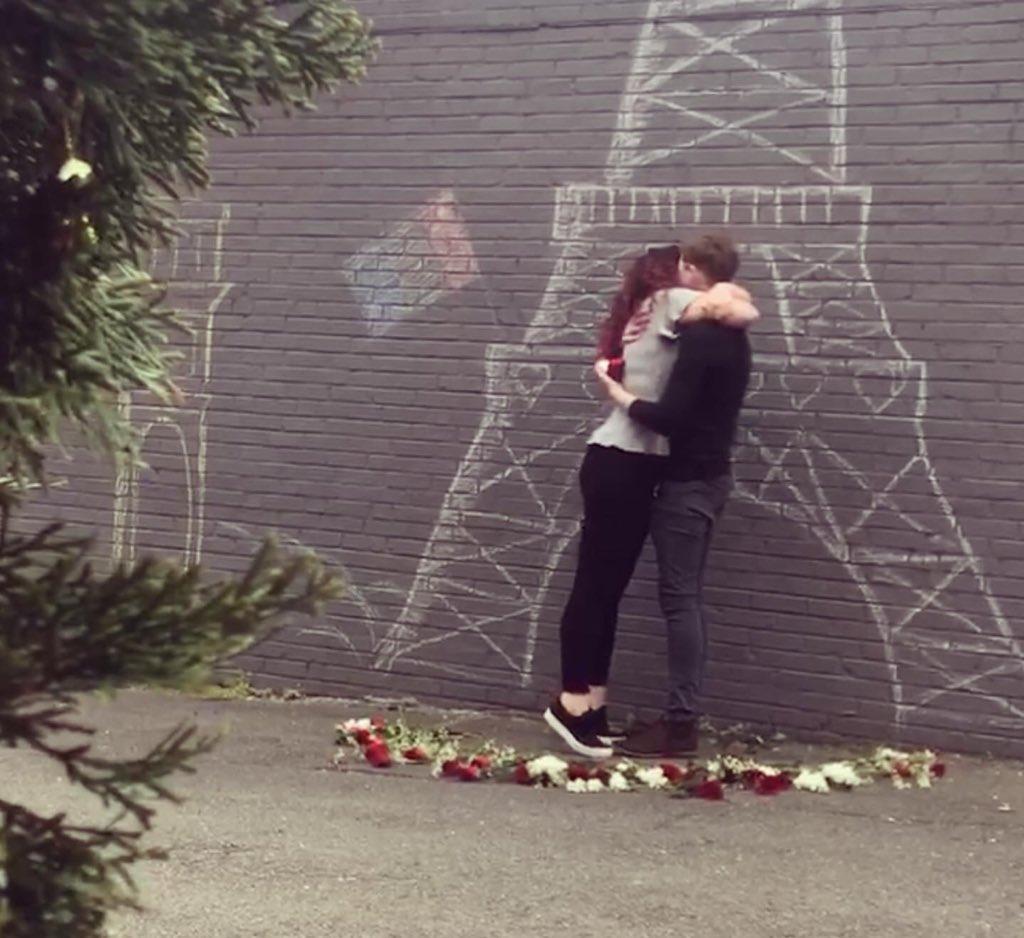 But she went along with it. And she's very glad she did.
On their walk, he took her to the alley that leads to Market Square, and there, he had done a massive chalk drawing of the Eiffel Tower and the Arc de Triomphe, two iconic landmarks they weren't able to visit on their trip.
"He put roses around the base of the Eiffel Tower and took me there," Erika said. "Then he knelt down and asked the question! It was so sweet and thoughtful!"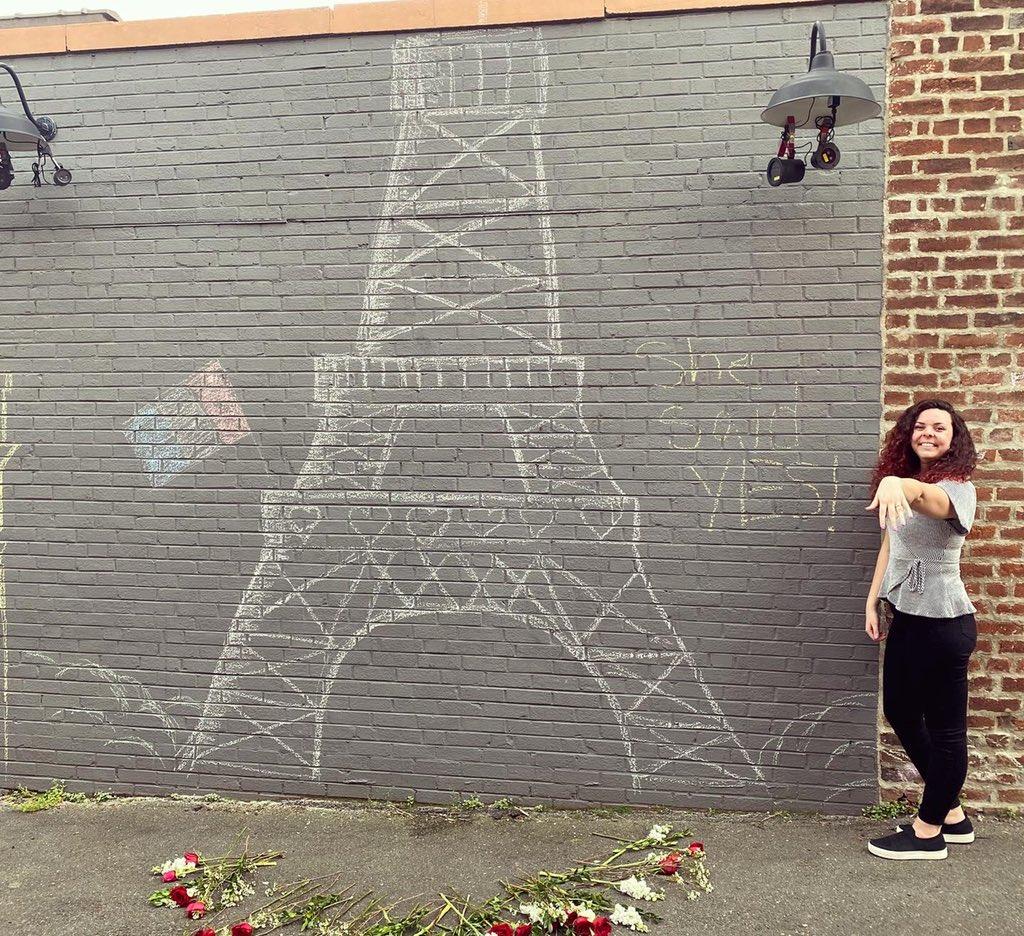 Luke's brother was there, hiding behind a bush, stealthily taking pictures of the whole thing as it happened. Erika said, "Fredericksburg has become a home for us in the past few years, so it was incredibly special to say 'yes' here.
"The community is so loving and nothing beats the charm of the city center." After the proposal went off without a hitch, he had French food and champagne waiting for them at home that he had ordered from a French restaurant in town.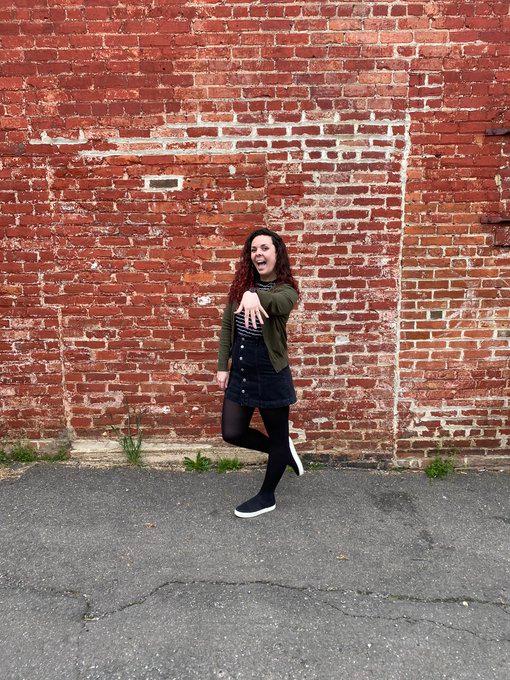 "Although it wasn't Paris and the coronavirus turned our spring break upside down, our engagement was perfect and very special," Erika said.
"It will always be a reminder to see good in stressful situations and stay positive."
Isn't that the truth? It's important to remember all the good that is happening right now even as we are dealing with a devastating global crisis.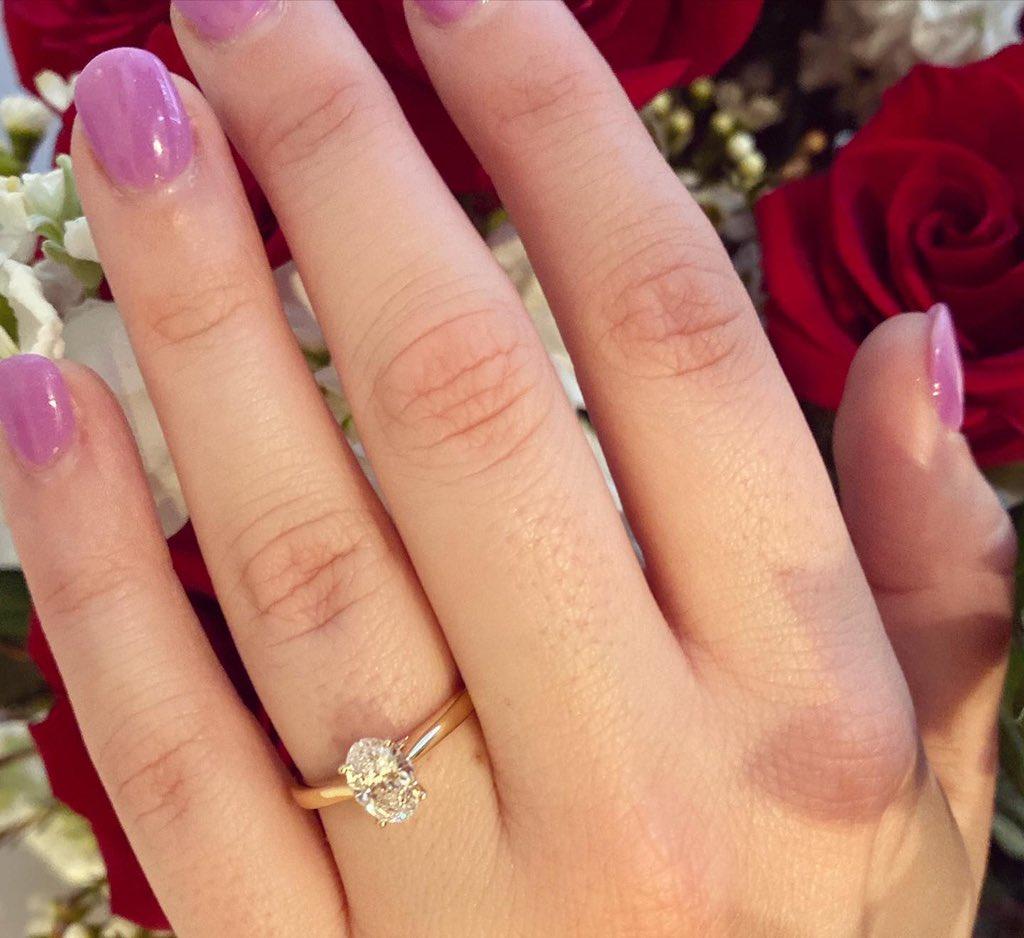 If this isn't the bright spot we all needed right now, I don't know what is. Between stories of people stepping up and helping each other out to romantic stories like these, there are so many examples of people being good right now. Those stories are what we need right now.