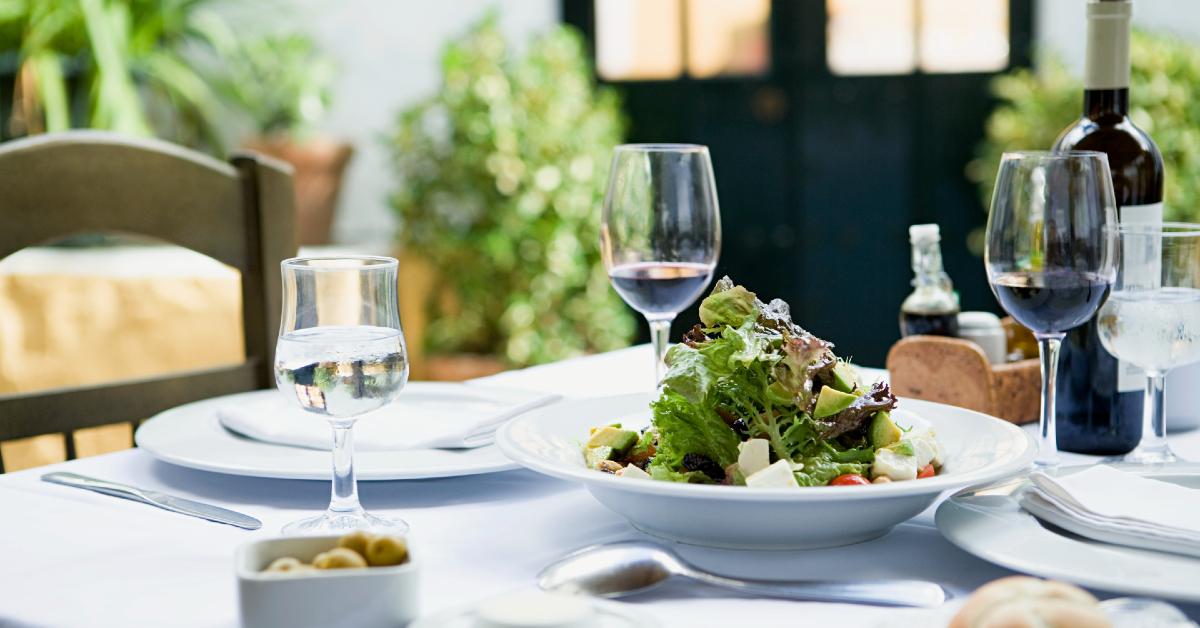 Server Shares "Preferred" Way for Diners to Stack Plates, Sparks Debate on Restaurant Etiquette
Working as a server can be a stressful job. Not knowing what your paycheck is going to be or how many customers are going to be seated in your section, and dealing with lunch and dinner rushes while being on your feet for the majority of your shift can get really old, really fast.
Article continues below advertisement
It also doesn't help that the food service industry hasn't been in exactly the best of places ever since the COVID-19 pandemic. In fact, many restaurant businesses are still struggling to recover economically following the pandemic even well after government-mandated stay-at-home, mask-wearing, and social-distancing orders were lifted.
And there are a number of servers who have been posting their gripes about their work online. Whether it comes to receiving less-than-generous gratuities from diners, or being asked by management to cover the cost of a table that walked out on its bill, or generally being overworked because many eateries are having difficulties staying fully staffed.
Article continues below advertisement
So it would make sense that there are some folks out there who want to know what they can do in order to make a server's job easier. This is a question that one TikToker, @readlitandweep asked.
Article continues below advertisement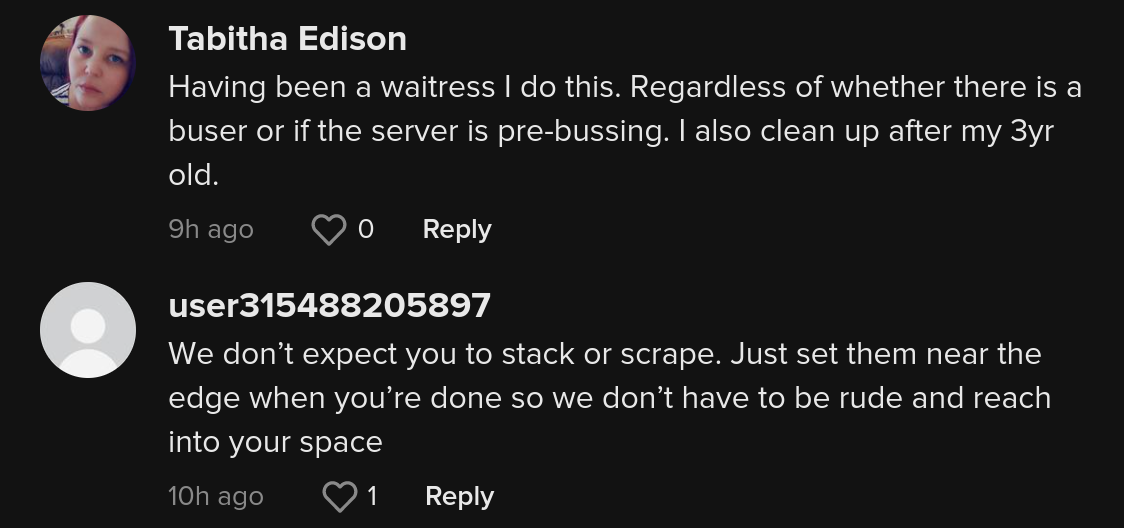 They penned: "Can someone who has worked as a server do a TikTok tutorial of what they'd prefer to have done with stacking dishware post meal?"
Article continues below advertisement

Another TikTok user, @bubblesonthemoon was more than happy to oblige them and demonstrate exactly how they clear a table from customers who are done with their meal.
Article continues below advertisement

In the clip the TikToker first clears all the food from one plate, some sauce, into a side dish of some spinach and then puts the empty dish under the full one of spinach topped with said sauce.
Article continues below advertisement

They repeat the same process with other plates: they clear all of the food from the dishes on top of one plate which they then gather used utensils on, before sliding the dirty, but cleared-of-food plates beneath that "pile plate."
Article continues below advertisement

Next up are the dishes. In a caption for the video, the TikToker writes: "My preference of stacking for easy clean up. Had training going on so perfect timing! Of course, this is all my opinion and preference. Cups you do not stack together to avoid suction and getting stuck. Some people prefer stacking, some don't. All depends on the person. Hope this helps!"
Article continues below advertisement

Some TikTokers who saw the post penned that although they've never been a server, they thought that this technique was pretty much "common knowledge." However, there were others who said that they don't want to worry about doing any sort of cleanup, even though they previously worked as a server.
Article continues below advertisement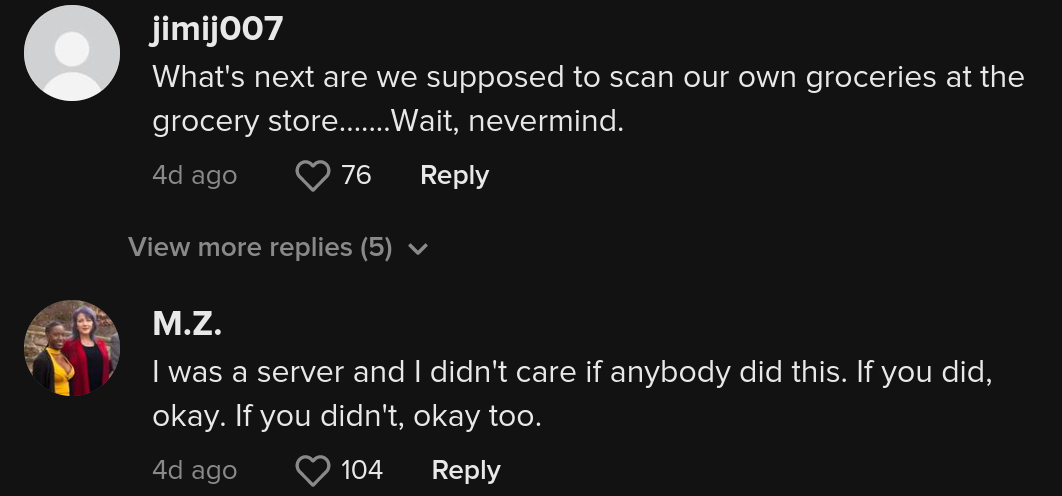 @jamesallmon163 wrote, "I believe part of the enjoyment of eating out is not having to do anything, especially scraping plates...I have been a server and still believe this!"
And then there were some who thought that it was an issue the server wasn't "pre-bussing the table" i.e. removing used plates while the diners were eating in the first place.
Article continues below advertisement

What do you think? Do you agree that you shouldn't have to worry about clearing the table or prepping the dirty dishes for a server when you're eating out which is what part of your gratuity is for? Or do you think it's just common courtesy, especially if you can't leave as large of a tip as you would like?