That '90s Show Review: A Charming Yet Half-Baked Reboot
Netflix's 'That '70s Show' reboot, aptly titled 'That '90s Show,' introduces viewers to a new generation of Point Place teens. Here's our review.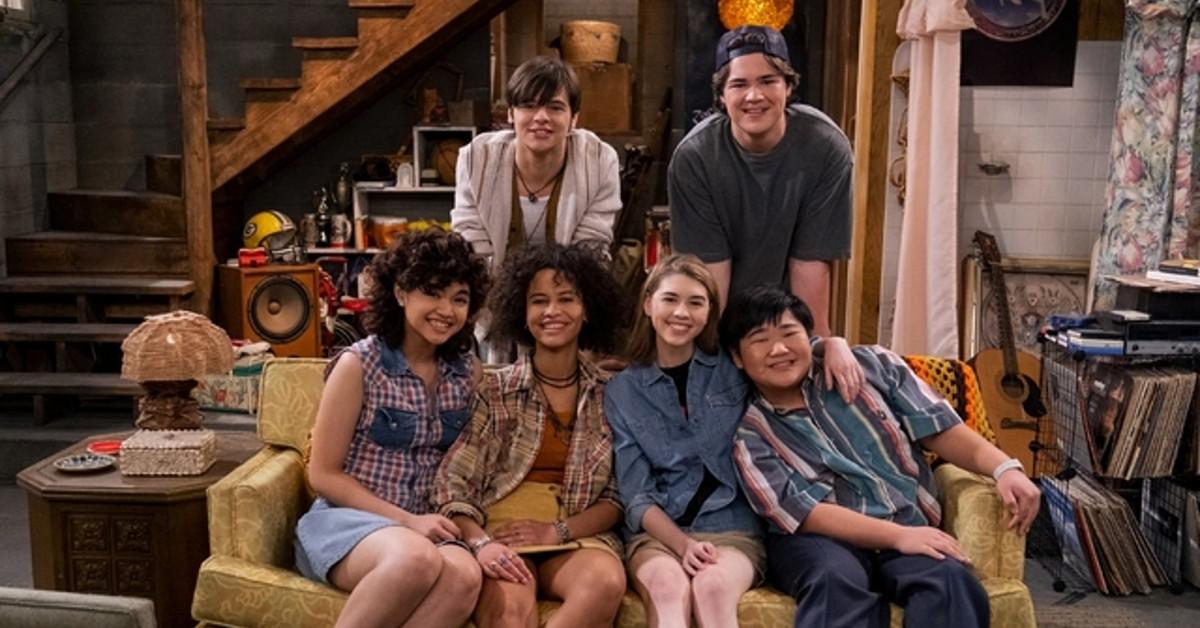 Hello, Wisconsin! Those familiar with the aforementioned two words can probably hear theme music playing in their heads.
Fox's deeply cozy and warmly nostalgic sitcom That '70s Show charmed viewers from 1998 to 2006, showcasing the heart of the 1970s via a group of typical Wisconsin teens, who frequently get high in protagonist Eric Forman's (Topher Grace) basement. Well, the oh-so-memorable smokey circle heavily implies it, anyway. (And let us not forget the gang's "special brownies.")
Article continues below advertisement
Now, in 2023, things are less groovy and more grungy, as the original series has officially been rebooted. From showrunner and executive producer Gregg Mettler and executive producers Bonnie, Terry, and Lindsey Turner, That '90s Show follows the trials and tribulations of Eric Forman and Donna Pinciotti's (Laura Prepon) high school-aged daughter, Leia Forman (Callie Haverda).
The wide-eyed teen spends the summer at her grandparents' house in the small fictional town of Point Place, Wis., circa 1995. It's there that she connects with a group of teens — including Michael Kelso (Ashton Kutcher) and Jackie Burkhart's (Mila Kunis) flirty son, Jay (Mace Coronel) — therefore continuing the beloved basement shenanigans about 15 years later.
Article continues below advertisement
That '90s Show
Our Rating
While That '90s Show offers nostalgic gags and visually stunning period design and costuming, it pales in comparison to its funnier predecessor.
Netflix Premiere: Jan. 19, 2023
Showrunner: Gregg Mettler
Executive Producers: Gregg Mettler, Bonnie Turner, Terry Turner, Lindsey Turner, Kurtwood Smith, Debra Jo Rupp, Marcy Carsey, Tom Wermer
Cast: Debra Jo Rupp, Kurtwood Smith, Callie Haverda, Ashley Aufderheide, Mace Coronel, Reyn Doi, Sam Morelos, Maxwell Acee Donovan, Andrea Anders
10 Episodes, Rated TV-14
The multi-camera Netflix reboot is obviously hoping to succeed with the aid of two things: Nostalgia for the original sitcom and pop culture's fascination with all things '90s (specifically in relation to millennials). But no matter how many bucket hats, snap bracelets, and Dr. Martens boots weave their way into That '90s Show, living up to its Emmy-winning predecessor is a hefty challenge.
Article continues below advertisement
Something about That ''70s Show just clicked with audiences. Even today, the endeavor feels authentic, organic, relatable — perhaps the series boasts a certain je ne sais quoi that simply can't be replicated. Or, maybe it comes down to innate chemistry between the cast members. That '90s Show strives to capture this quality, but ultimately struggles to bring the same level of effortless hilarity to the screen. Put it this way, watching That '90s Show doesn't feel like hanging out with close buddies. It's hard to believe that we truly know these teen characters when they present themselves as caricatures of real people.
There's the innocent, high-strung dork (Leia), the moody rebel (Gwen), the "dumb" jock (Nate), the player (Jay), the offbeat outsider (Ozzie), and the scholar (Nikki). We rarely see these characters step out of their assigned boxes, which makes characterization rigid throughout the season. And when we do, it often feels inauthentic; it feels like a reach.
Article continues below advertisement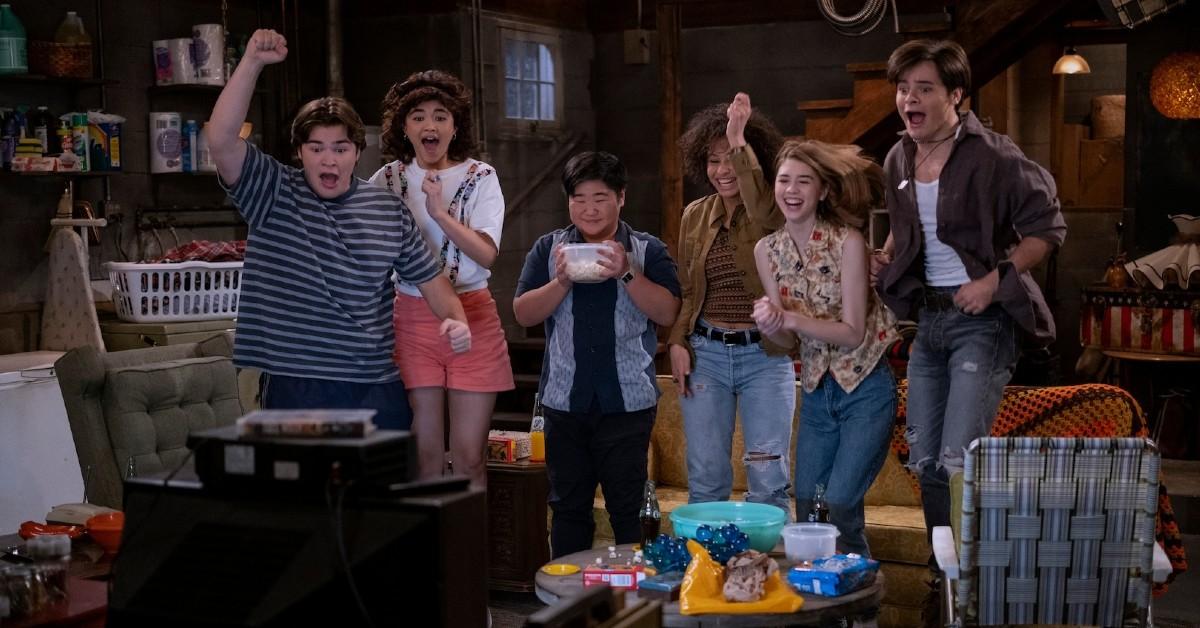 When it comes to the jokes, veteran characters Kitty (Debra Jo Rupp) and Red (Kurtwood Smith) — aka Leia's grandparents — tend to pull a bulk of the weight, as their performances feel hearty, funny, and genuine. The audience can shake off some cringey feelings when they appear onscreen. In fact, every adult cameo is top-notch. Characters like Eric and Donna — both of whom are "upstairs people '' now — Fez (Wilmer Valderrama), and town stoner Leo (Tommy Chong) help infuse the series with a sense of hometown familiarity and warmth.
Article continues below advertisement
As for the kids, jokes that involve accidental groin grabs and throwing the word "bro" back and forth just don't stick the landing. And the acting occasionally borders on overacting.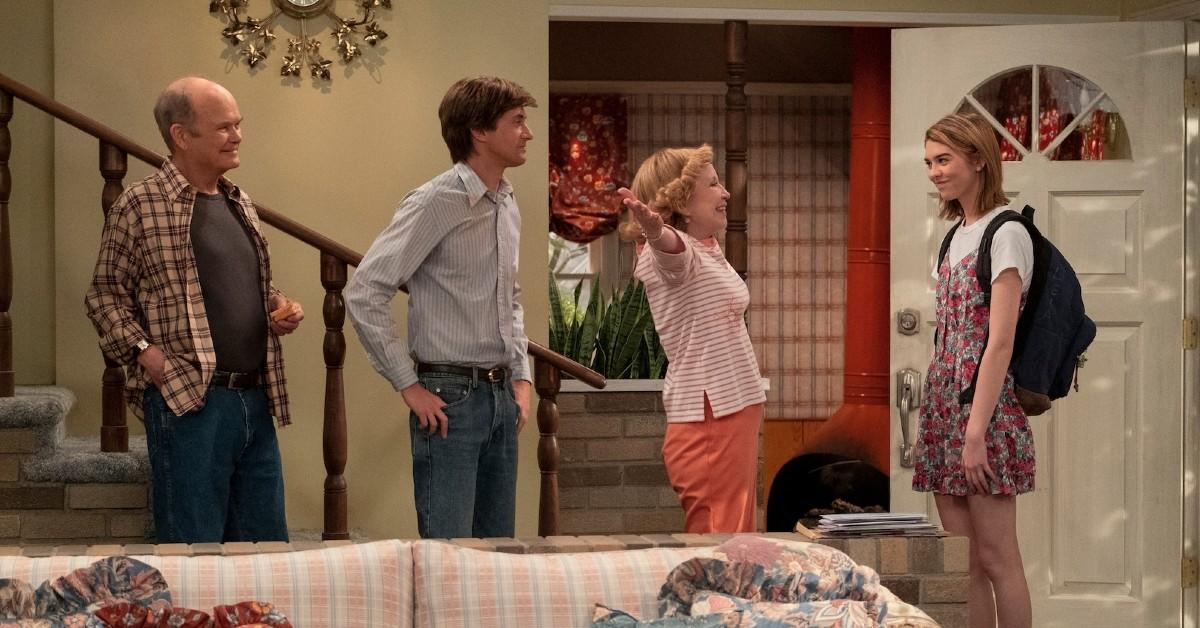 Article continues below advertisement
In comparison, an iconic That '70s Show scene featuring a shivering Jackie and an oblivious Kelso offers instant laughs. In Season 3's "Ice Shack" episode, Jackie announces that she's cold, hoping Kelso will come to her rescue and wrap his jacket around her. This leads everyone's favorite dimwit to exclaim "Well, damn, Jackie, I can't control the weather."
The line is simple, yet effective, and uber-quotable. During tastefully stupid moments like these, even the actors themselves appear to be authentically giggling. Essentially, the OG teen characters interact with each other in such a way that makes viewers feel like they're there, vegging out in the stoner castle alongside them. This homey essence is lacking in the reboot.
When the series isn't aiming for cheap laughs, it can be tender, if only for a fleeting moment.
Article continues below advertisement
Ozzie (Reyn Doi) — who's often treated as a smaller character — is openly gay, for the most part. At the season's midpoint, viewers learn that Ozzie is in the process of carrying out his "16-step coming out plan," which entails coming out to strangers, adults he knows personally, and eventually his parents. Though Ozzie's matter of fact view of his sexuality is surprisingly poignant, we only experience it in its entirety during one 22-minute episode. Sadly, this rings of a shoddy attempt at expanding the show's diversity.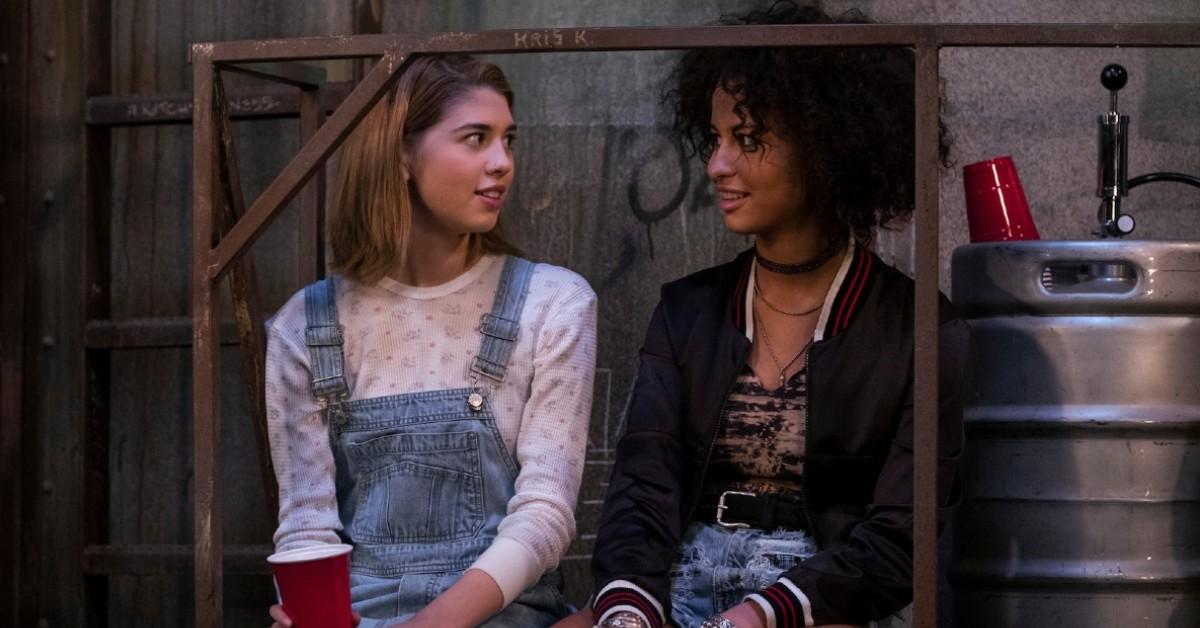 Article continues below advertisement
We don't mean to be way harsh, Tai, as That '90s Show is admittedly cute and silly. Anyone looking for a light-hearted show dripping in '90s nostalgia porn will get a kick out of the reboot. Whether it be its references to musical artists like Alanis Morissette, Blind Melon, and Salt-N-Pepa, movies like Clerks and Free Willy, or its dazzling array of ringer tees and babydoll dresses, the series nails what makes the era so effortlessly cool.
With its tried and true theme song, cutesy transition clips (which are laced with bold geometric prints), smoking circle gags, and the inclusion of cherished That '70s Show catchphrases ("Burn!"), the series pays homage to its forerunner in ways that will surely earn a chuckle. Though we wouldn't say That '90s Show is all that and a bag of chips, teen viewers may just fall in love with it.