Brandon Jones Accidentally Swore During the "After the Final Rose" Special
During the "After the Finale Rose" special, Michelle Young's runner-up Brandon Jones accidentally uttered a swear word. What did he end up saying?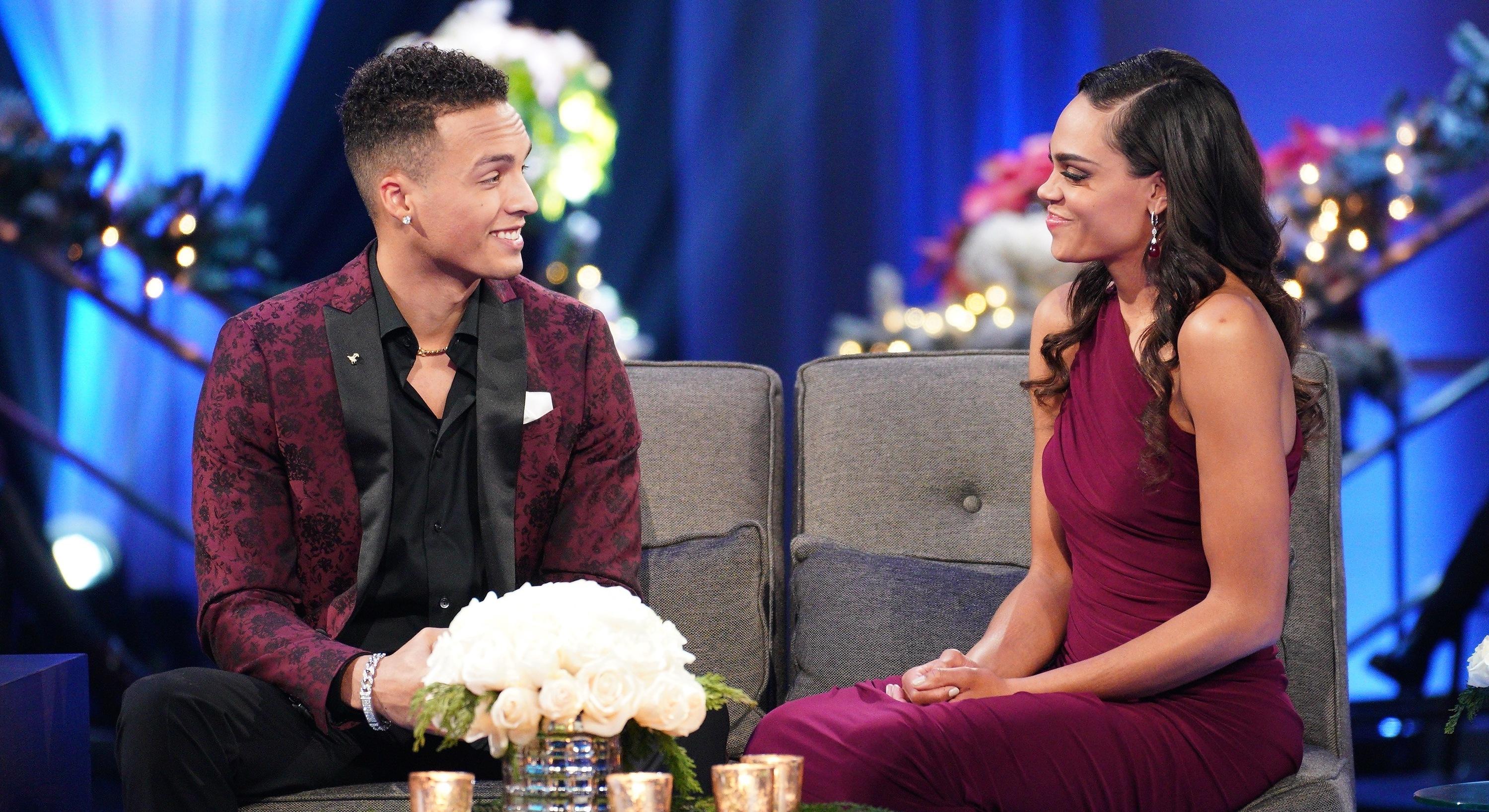 Spoiler alert: This article contains spoilers for the Season 18 finale of The Bachelorette.
If you were rooting for a Brandon and Michelle engagement during the Season 18 finale of The Bachelorette, don't worry — you're not alone. Unfortunately, our favorite dog dad Brandon Jones fell short; but, the leading lady and star of the show, Michelle Young, happily ends her journey with an engagement to account executive Nayte Olukoya.
Article continues below advertisement
Michelle and Brandon's breakup is difficult to watch, and it was utterly heartbreaking to see him sobbing as he left the beach. However, that wasn't the last we would see of him.
As per Bachelor standards, an "After the Final Rose" special airs right after the finale, and there, Brandon has the chance to speak about his experience and feelings toward Michelle. At one point, Brandon gets a bit too passionate and says something not allowed on network television. So, what did Brandon say? Keep reading to find out!
Article continues below advertisement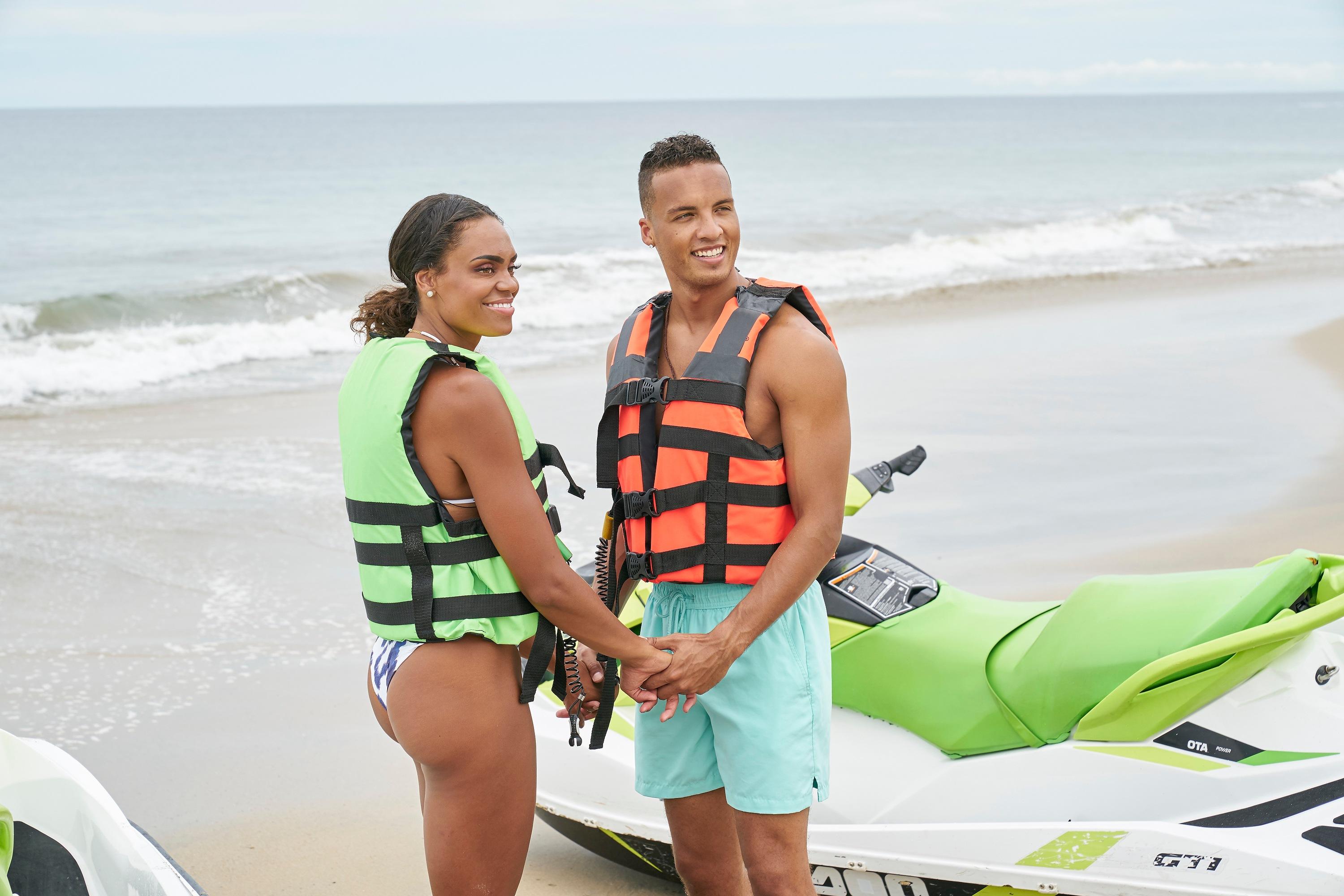 What did Brandon say on the 'Bachelorette: After the Final Rose' special?
The first person to take the hot seat on "After the Final Rose" is none other than Brandon Jones himself. As he arrives on the stage, the crowd welcomes him with a lovely standing ovation (as he deserves), and then The Bachelorette co-host Kaitlyn Bristowe begins the process.
For starters, Brandon gives a shoutout to his family, friends, and the men of Season 18 for supporting him throughout the journey, especially after the breakup. Aw, we love a supportive cast.
Article continues below advertisement
Brandon recounts the day of the proposal, saying he really thought he was the one for Michelle. Even though he was caught off-guard, Brandon states he is super happy for Michelle and wishes her the best with Nayte. OK, can we get The Bachelor producers on the phone? They need to make Brandon the next leading man ASAP.
Article continues below advertisement
Eventually, Michelle comes out and joins Brandon onstage. She tells her runner-up that she meant it when she declared her love for him in the finale. Michelle says she hadn't made up her mind yet, and that she wouldn't have said those words if she already knew her future was with Nayte.
Then, Brandon accidentally swears on LIVE TELEVISION.
"I do miss your parents a f--king lot," Brandon says to Michelle on — yes we will repeat it — LIVE TELEVISION. Yikes!
Luckily, ABC managed to bleep it before it cost them big bucks. However, various Bachelor Nation members were confused about what he said. Well, that's what we're here for, so here you go — Brandon says "f--k" during the Bachelorette "After the Final Rose" special.
Article continues below advertisement
What's next for Brandon Jones?
While Brandon hasn't said much about his plans post-Bachelorette, we can assume he will either go back to work or bask in the reality television fame as most other contestants do.
But, we don't think he's completely out of the spotlight yet — Bachelor producers are surely keeping a close eye on him as the next potential lead or a star on Bachelor in Paradise. Either way, we hope to see more of Brandon on our TVs in the future!