Where Does Hit Competition Series 'Tough As Nails' Film?
The CBS hit competition series 'Tough As Nails' is back, but fans want to know, where is it filmed? Here's what we know about where the show taped.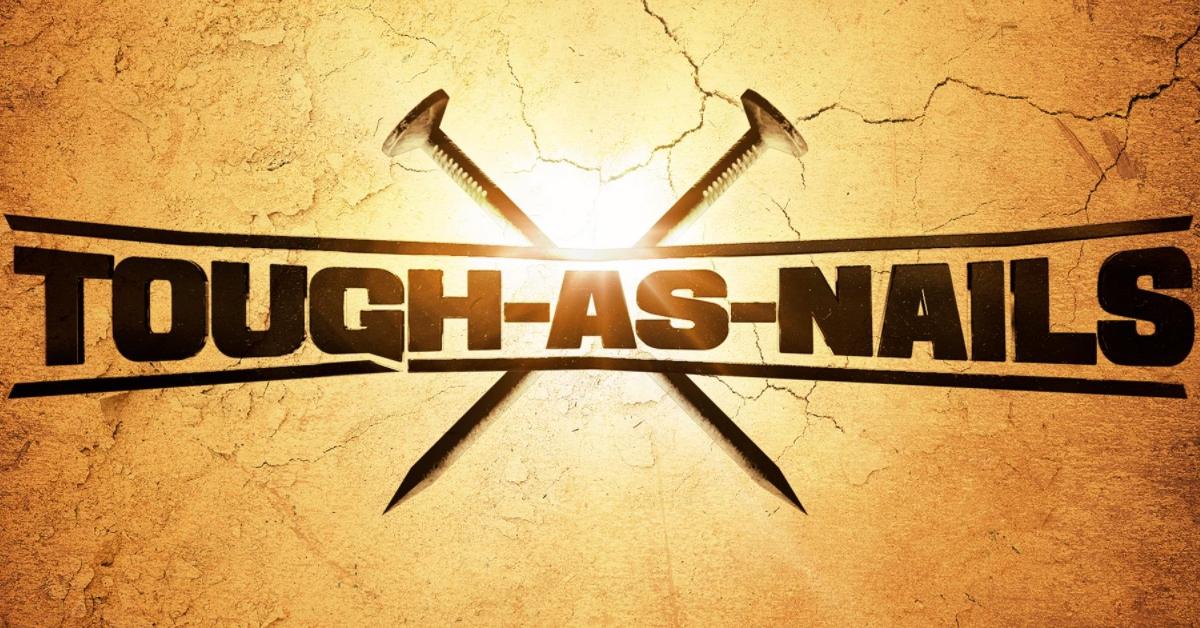 The reality competition series Tough As Nails is back for yet another season.
For those unfamiliar with the show, creator and experienced host Phil Keoghan brings contestants to actual job sites where their strength, stamina, coordination, and mental fortitude are tested through a series of tasks. At the end of the season, one competitor is declared the winner and acquires a grand prize of $200,000 and a Ford Super Duty truck.
Article continues below advertisement
One perk that allows Tough As Nails to stand out against other competition shows is that no one goes home. ViacomCBS states, "Even after they 'punch out' of the individual competition, they will have the opportunity to win additional prizes in the team competitions that continue throughout the season."
Since the show tours real job sites, fans are curious about filming locations. So, where is Tough As Nails filmed?
Where is 'Tough As Nails' filmed?
Every season, production visits real job locations in and around California, primarily Los Angeles.
The Cinemaholic reports that most of Season 1 "took place in real-world job locations in and around Los Angeles, including highways and railway lines."
Article continues below advertisement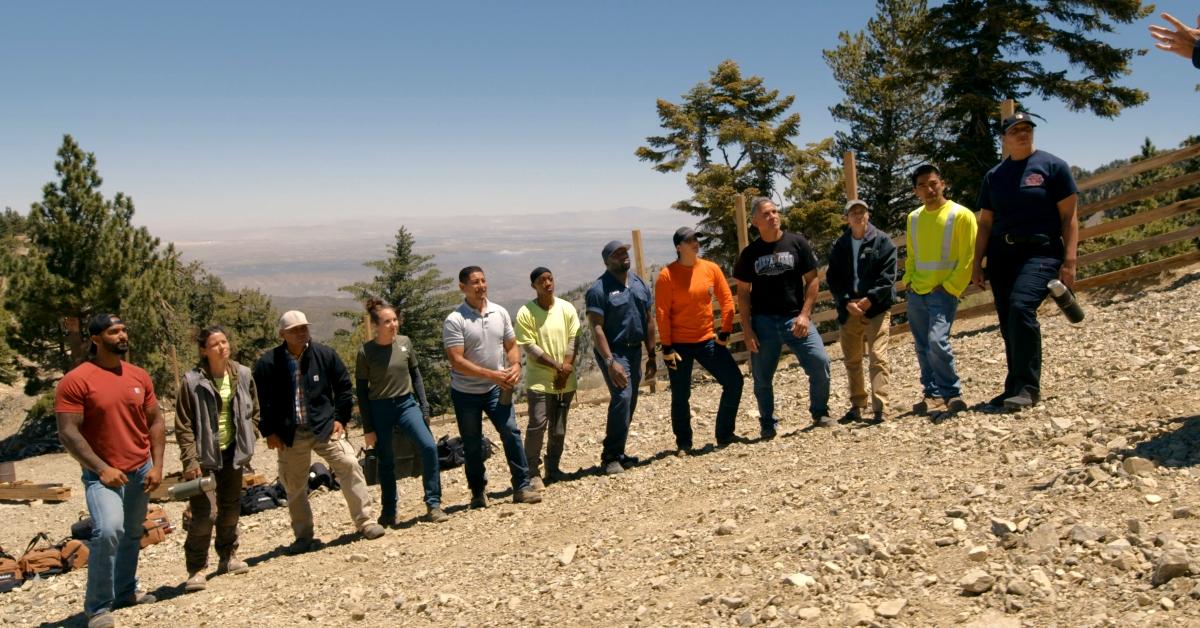 Season 2, which was shot during in fall 2020, features locations such as the Los Angeles-Long Beach port complex and The Bank of California Stadium, which involved the contestants participating in a competitive soccer game.
Article continues below advertisement
Besides Los Angeles, the show also films in Fillmore, CA. The Cinemaholic adds, "The third challenge in the premiere episode of season 1, in which contestants swiftly lay railroad tracks, was filmed at The Fillmore & Western Railway Co. situated at 351 Santa Clara St, Fillmore."
Season 3 expands its horizons and explores other areas.
The third season of Tough As Nails kicked off with a unique start. The first episode was filmed at Marine Corps Base Camp Pendleton, located in Southern Calif., specifically the San Diego County. Since the winner of Season 1 was Marine veteran Kelly "Murph" Murphy, he returned to lead the contestants through a range of military-style challenges.
Article continues below advertisement
TV Insider reveals more new locations, including Mt. Baldy in Los Angeles, the U.S. Coast Guard in San Pedro, and Irwindale Speedway. The publication also mentions the show will shoot in different regions, but they have yet to be unveiled.
Article continues below advertisement
Showrunner and host Phil Keoghan traveled the world for casting.
The beloved host of The Amazing Race first pitched the idea for Tough As Nails to CBS in 2019, and it was officially picked up for a 10-episode first season. To commence the casting process, creator, executive producer, and host of the show, Phil Keoghan, traveled across America to find applicants interested in participating in the series.
The nationwide casting search occurred in six major cities: St. Louis, Chicago, Detroit, New York, Cincinnati and Las Vegas,.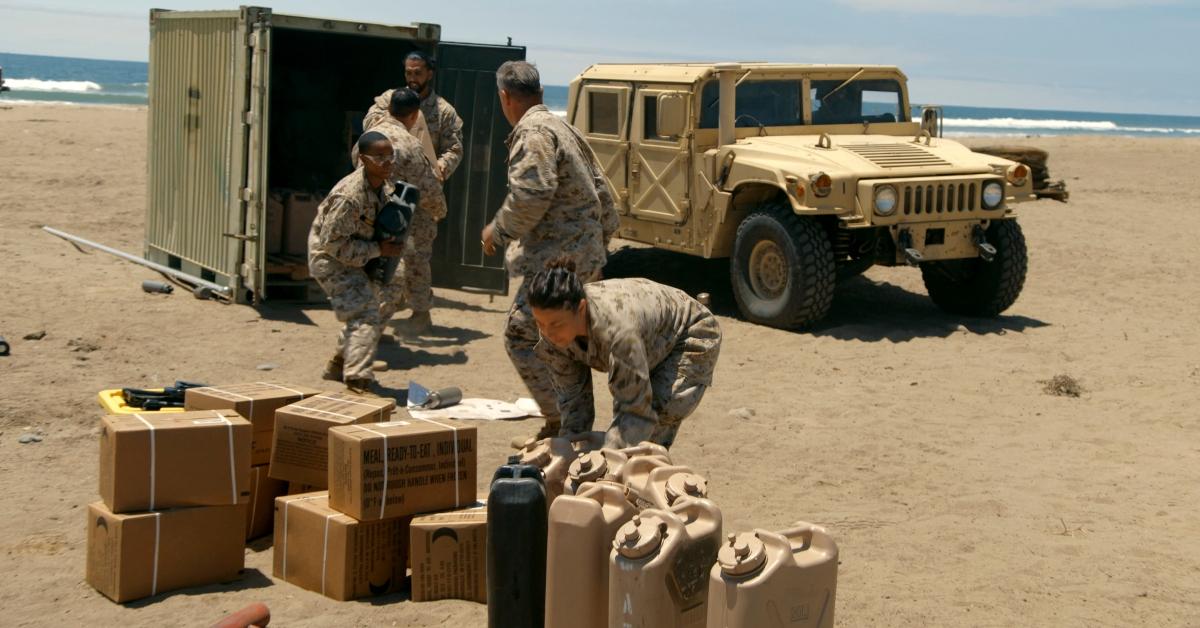 Season 3 of Tough As Nails airs new episodes on Wednesdays at 9 p.m. EST on CBS. It's also available to stream exclusively on Paramount Plus.