Country Queen Dolly Parton Blesses the Series Finale of Netflix's 'Grace and Frankie'
Jane Fonda and Lily Tomlin's Netflix series 'Grace and Frankie' is closing its curtains. Amazingly, Dolly Parton makes an appearance in the series finale.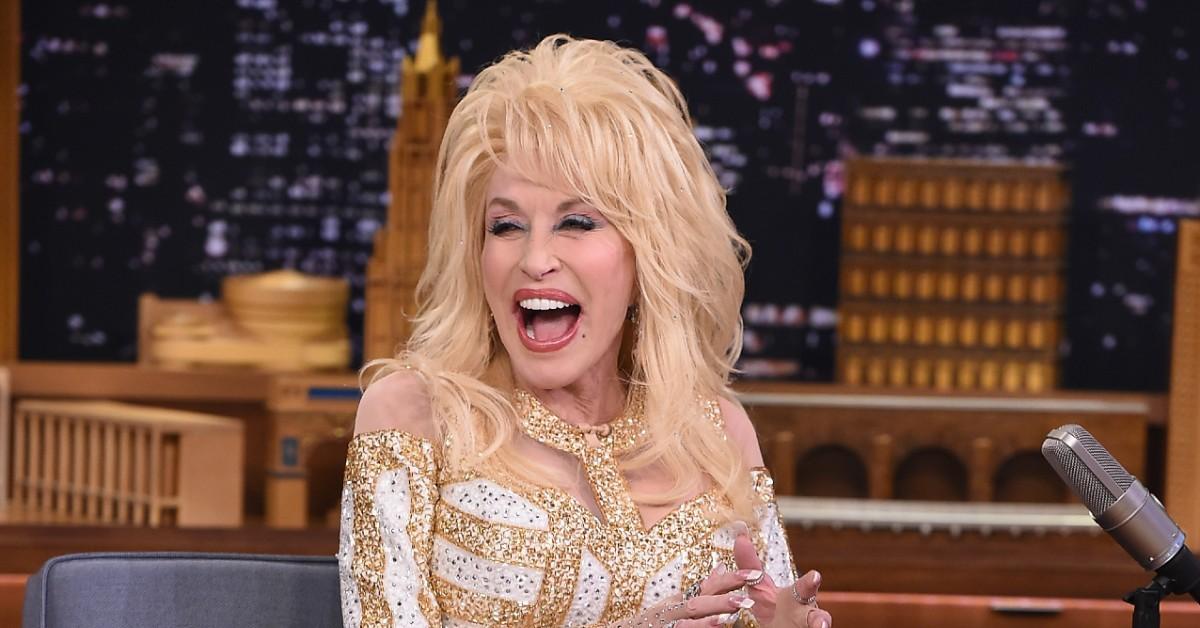 Would it be so wrong to compare Netflix's long-running hit comedy series Grace and Frankie to the likes of The Golden Girls? They're not the same in terms of plot, but the vibes are in the same realm of fabulous. With charming wit, true friendship at its center, and its dedication to representing protagonists over the ungodly age of 30, Marta Kauffman's comedy series has provided intelligent comfort viewing for a whopping seven seasons.
Article continues below advertisement
Since 2015, Grace and Frankie has followed Jane Fonda's Grace and Lily Tomlin's Frankie, 70-something-year-old BFFs who are there for each other through everything. This includes when their longtime husbands leave the gals for each other at the start of the series.
The last batch of Grace and Frankie episodes dropped on Netflix on April 29, 2022, and a certain beloved "Jolene" singer makes an otherworldly appearance in the final episode.
Article continues below advertisement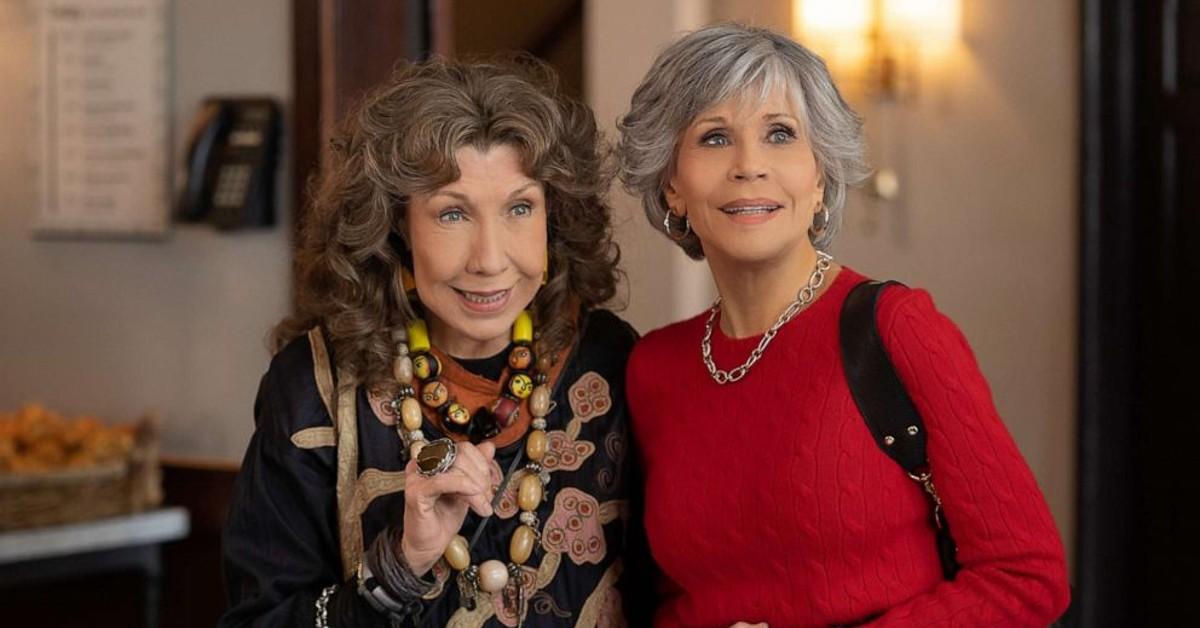 10-time Grammy winner Dolly Parton appears as a "working-class angel" in the finale episode of 'Grace and Frankie.'
That's right, you fabulous country bumpkins. America's sweetheart, Dolly Parton, makes an appearance in Season 7, Episode 16, ironically titled "The Beginning."
The bittersweet episode sees the titular besties grapple with the thought of physically suffering through their final years versus dying before their bodies deteriorate. Perhaps the concept is morbid, but it's natural, and we commend Grace and Frankie for tackling such real themes of aging, acceptance, and existentialism.
Article continues below advertisement
"It's not death I'm afraid of; I'm afraid to get sick and not be able to walk or use my hands or any of the things that make me me," Frankie says to Grace, her vulnerability spilling out of her. After a much-needed hug leads to a martini-and-microphone electric-shock situation (an unrealistic one, at that), the gals are knocked unconscious for a few seconds, and land in the boundless limbo ahead of the gates of heaven.
There, they meet Dolly Parton's Agnes, an angel in a bedazzled white blazer working at the front desk, so to speak.
"Oh, God. You look exactly how I knew you would!" Frankie hilariously says to Agnes. Well, we certainly do worship Dolly Parton! She clarifies that she's not "the Almighty," and shares that she hasn't had a promotion in 250 years, "but the benefits are heaven."
Though stubborn at first, Agnes helps both women realize their time on Earth — as well as with each other — isn't over yet.
Article continues below advertisement
The 9 to 5 reunion that every Grace and Frankie superfan has been wanting for the last seven years finally happened. Said 1980 office satire is now considered a pop-culture milestone, and we love getting to see Jane, Lily, and Dolly together once again.
Because fans have been so outspoken about getting the "Here You Come Again" singer on the series, creator and executive producer Marta Kauffman made a statement on the matter in 2016.
Article continues below advertisement
"Season 2 is not the right time," she said, putting her foot down. "Here's the deal. We're still creating a world and the world is Grace and Frankie. These are characters you want to know and invest in. The minute we bring in Dolly Parton, who I love, it's 9 to 5, no matter what you do."
Now that we've gotten to know flower-child Frankie and conservative Grace on an intimate level, it was finally time to bring in Dolly. The sweet, hyper-feminine country star is just as heavenly in her Grace and Frankie cameo as she is in real life.
All seven seasons of Grace and Frankie are currently streaming on Netflix.