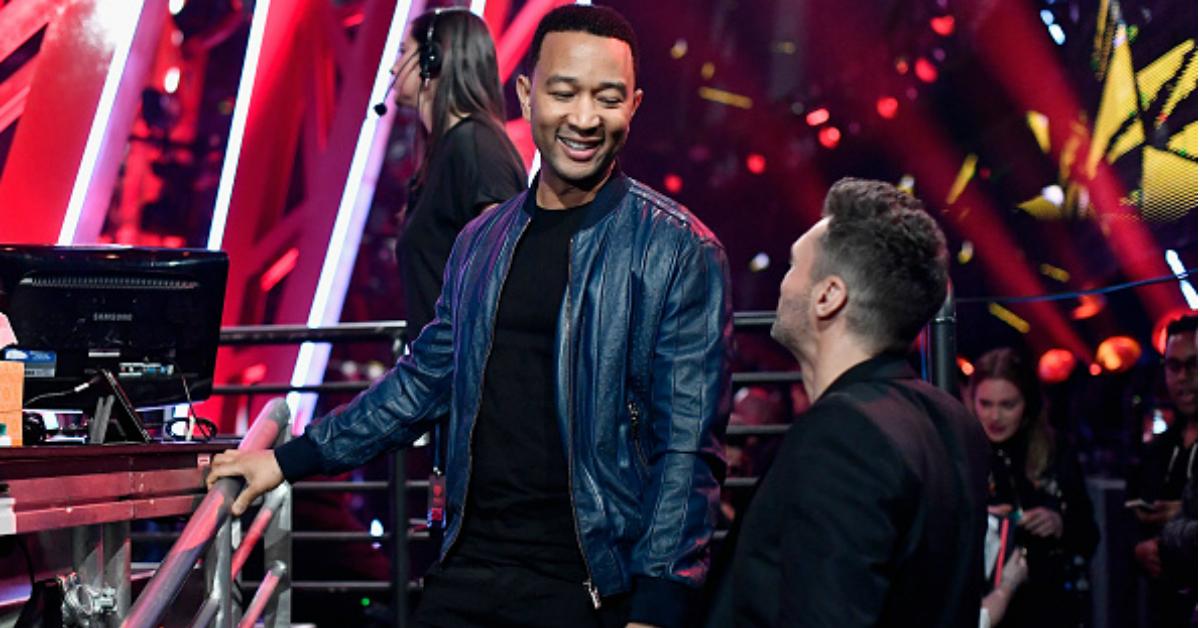 John Legend Surprises Commuters With Free Concert On Public Piano
By Mustafa Gatollari
Personally, I'm not a die-hard John Legend fan, mostly because I'm only into weird music that's great to listen to while under the influence. But even I have to admit that the guy is pretty awesome.
In fact, I don't think there's a single person in the world who thinks that John Legend sucks. And even a recent Twitter search Chrissy Teigen made proves that.
I mean the guy's a dazzling piano player with a beautiful voice, so what's not to love?
Especially when he's providing free concerts for commuters at London train stations?
Which is exactly what he did when he hopped on a public piano at St. Pancras International station right after stepping off a Eurostar train from Paris.
The 15-minute mini-concert included the classic, "Ordinary People," and, as expected, a huge crowd formed to watch his performance.
It wasn't a complete surprise, however. Those who followed him on Twitter were tipped off a little while before.
Just look at this most excellent man.
Making people happy with his music.
After his 15 minutes were up, Legend was escorted out by security into a car, leaving his fans to bask in the glow of his impromptu show — and take to social media to post a plethora of photos and videos.
The talented musician is just two awards away from an EGOT, which stands for Emmy, Grammy, Oscar, and Tony. He's collected a total of 10 Grammys, winning his first three in 2006 after his album "Get Lifted" was released. In 2015, the father-of-one won the Best Original Song Oscar for "Glory," which was written for the film "Selma." He could be up for a Tony this year if the play "Jitney," which he co-produced, is nominated for Best Revival of a Play.