The internet's obsession with Justin Trudeau has reached near-troubling levels of obsession, because the Canadian Prime Minister just has to go and do so many gosh-darned cute things.
There are his adorable family Halloween pictures, his affinity for colorful pairs of socks, and just generally being a political thirst trap for people who love fantasizing about gorgeous men in power. It also doesn't help that he was capturing snuggling with a bunch of baby pandas. That's right, one in each arm. Look at the grin on Trudeau's face. I never really wanted a career in politics but after seeing him with these black-and-white little balls of cuteness, I think I'm going to reconsider my stance.
I know, the combination of Trudeau's perfect smile, enthusiasm, and adorable, little panda-floofiness is just too much to handle. Yet, here we are.
I mean, my God, that panda is so intently staring into Trudeau's eyes. The man is a whisperer of not only human hearts, but beasts, as well.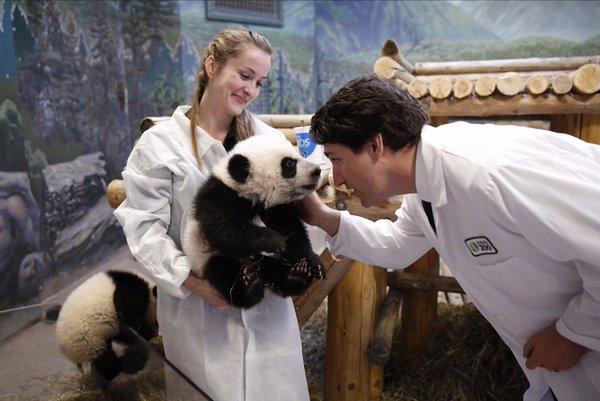 Now these photos were taken back in 2016, when Trudeau welcomed the little stinkers to the Toronto Zoo.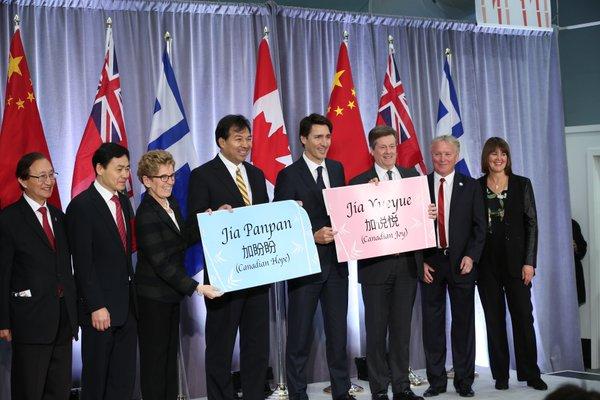 That image of Trudeau hanging with the cubs must've left a huge impression on this individual who's got a thing for butter. So much so that they used the photo of the Prime Minister as inspiration for a butter sculpture that'll be featured at the Canadian National Exhibition.
In case you're wondering, yes, all of those boxes are filled with butter.
Just makes you want to grab a few slices of toast, doesn't it? Or maybe apply to that job as a Panda handler in China. Sure, the pay isn't that great, but who needs money when you're hanging out with Pandas all day?