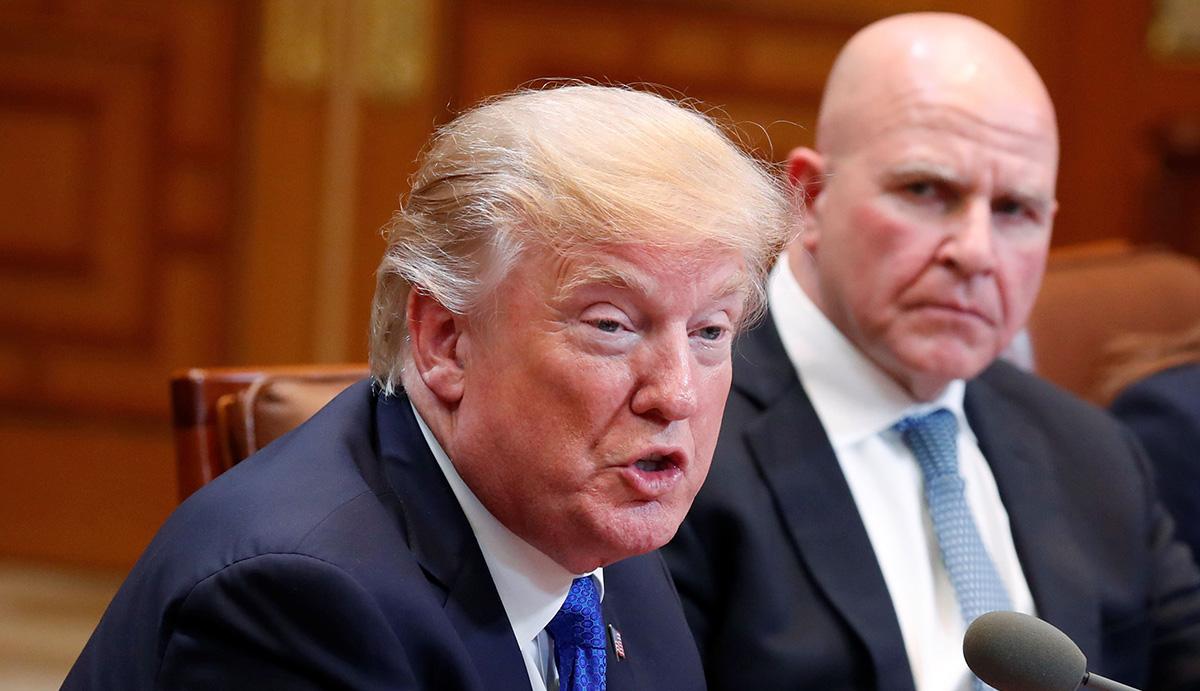 Trump's National Security Advisor Caught Talking About Him--And None Of It Was Positive
By Mark Pygas
National Security Adviser H.R. McMaster allegedly called President Donald Trump an "idiot" and a "dope" with the intelligence of a "kindergartner," at a July dinner with Oracle CEO Safra Catz, according to a report by Buzzfeed News. Which isn't surprising cause we've all secretly realized this for the past two years.
Five sources told Buzzfeed News that they had knowledge of the conversation, four of whom claimed that they heard about the conversation directly from Catz, so it's far from a hearsay.
A sixth source, not familiar with the alleged dinner conversation, claimed that McMaster had made similar comments about President Trump to him in private, alleging that McMaster said Trump "lacked the necessary brainpower to understand the matters before the National Security Council." These comments would be sure to upset the President who is obsessed with his cabinet and underlings speaking positively about him. Needless to say if it's true -- the President is likely to be very unhappy on the news.
Michael Anton, a spokesman for the National Security Council, denied the claims:
"Actual participants in the dinner deny that General McMaster made any of the comments attributed to him by anonymous sources. Those false comments represent the diametric opposite of General McMaster's actual views," Anton told Buzzfeed News.
Oracle senior VP for government affairs Ken Glueck also denied the allegations, saying that "none of the statements attributed to General McMaster were said." It could just be clever PR smoke and mirrors as it certainly seem like the claims were substantiated and had several sources backing up the statements. The White House has remained mum on it for the most part and usually that means the worst.
Needless to say, social media was abuzz following the allegations.
What do you think of these allegations?