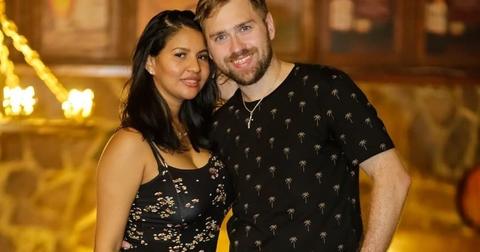 Karine and Paul Might Actually Be a '90 Day Fiance' Couple Who Makes It
By Chrissy Bobic

Updated
Of all the 90 Day Fiancé couples who have been welcomed into the hearts and living rooms of fans, Karine and Paul Staehle are one who have had so many ups and downs, it's legitimately hard to keep track of where they stand. They were featured in multiple shows across the 90 Day Fiancé franchise and in Happily Ever After? Season 5 Karine finally made the move to the United States with Paul and their son Pierre. But given all of their highs and lows, it's hard not to wonder where they stand now.
Is Karine still in the U.S. on '90 Day Fiancé'?
Things haven't always been easy between Paul and Karine. And even on 90 Day Fiancé: Happily Ever After? she essentially has one foot out the door when they arrive in the U.S. For Karine, it seems to be about trying out this new life with Paul and, if it doesn't work, returning to Brazil and her family with their son. Judging by Instagram, though, it hasn't come to that yet.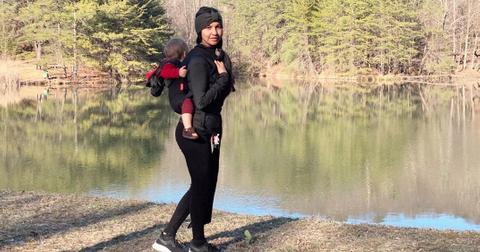 Karine made a Father's Day post for Paul with photos which make it seem like Pierre and Paul were together in their home in the U.S. And all of the most recent posts which feature Pierre show him much older than he was when they lived in Brazil. So by all accounts, it would seem that Karine chose to stay in the U.S. with Paul and their son and they are making it work. Hopefully without the help of a translator app, because come on y'all.
Karine and Paul might have finally moved into their own home.
Another issue Paul and Karine had upon moving to the U.S. was Paul having literally nothing prepared for his family. As in, they had to stay in a hotel paid for by his mother and, understandably, this didn't sit well with Karine. Their Instagram photos, however, paint a different picture as of late.
Instead of living with Paul's family, it looks like Paul and Karine moved into their own home in the U.S. Maybe Paul got a job, as he had planned to do since it was difficult for him in Brazil, or all of that Cameo money worked in the couple's favor. Whatever the case may be, setting down solid roots with their own place could have helped Karine feel more secure in her decision to stay.
The longtime '90 Day Fiancé' couple broke up once.
Even though things seem to be going well for Paul and Karine now, it wasn't always that way. In addition to their ups and downs on 90 Day Fiancé, they were also rumored to be heading for divorce in November 2019. At the time, Karine told Us Weekly that she was "looking for a lawyer." Around the same time, Paul posted about their potential split on Instagram and said he would try and convince Karine to live in the U.S. even if it meant divorcing him.
Despite all of that, however, Paul and Karine seem to have managed to make things work. As one of those couples from the franchise who run pretty hot and cold, it's hard to say where they will stand later on down the line. But right now, it looks like Karine is still in the U.S. and will be for the foreseeable future.
Watch 90 Day Fiancé: Happily Ever After? on Sundays at 8 p.m. ET on TLC.