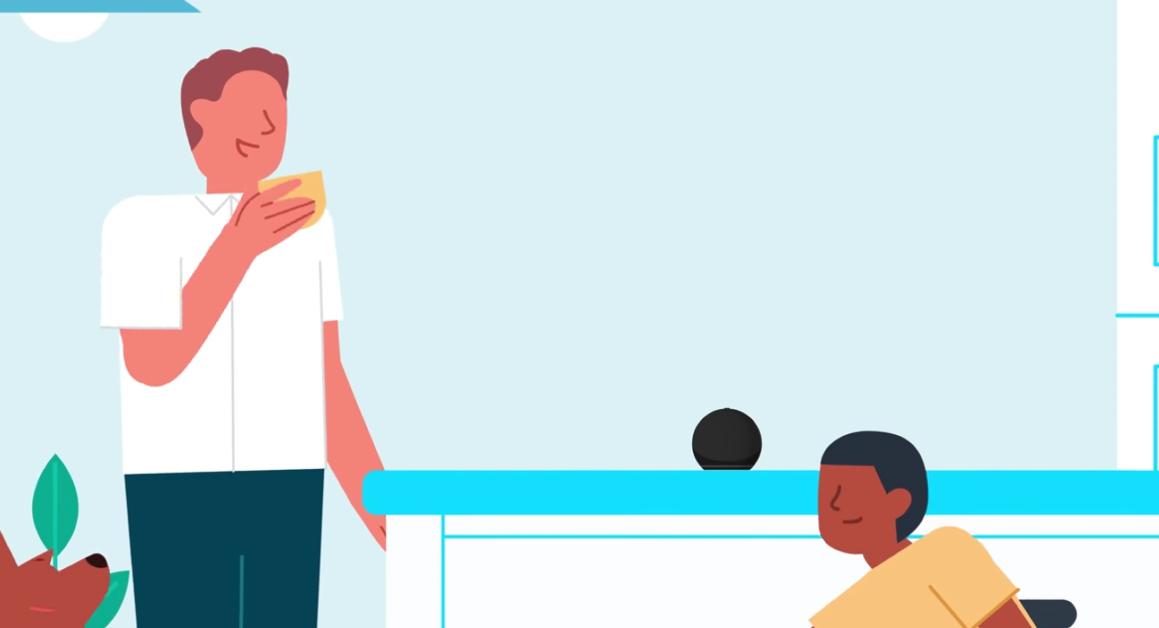 Mom Catches Son Using Amazon Alexa to Cheat on His Math Homework
Since the dawn of time, human beings have had to toe the line between innovation and laziness. You just know there had to be some cavemen who were wigging out at the invention of the wheel and condemning its existence because it would destroy our species, saying it would deviate folks from their true ooga-booga ways.
Article continues below advertisement
But of course, innovation isn't necessarily a bad thing, but it can turn really sour when people rely on it way too much and end up looking like the human beings in Wall-E, all floating around on chairs that drive them to lead fully-automated lives.
And while we're not exactly there yet, despite Volkswagen's best efforts, there are people using tech advancements to "work smarter, not harder."
That phrase may be universally looked at as a positive, however, there are some who would probably argue that again, sometimes it's better to work hard in lieu of finding the easiest way to do something. However, it seems that this kid who was trying to get his homework done definitely favors the latter approach.
Article continues below advertisement
TikToker Iris Gardenia (@irisgardenia_) heard the familiar voice of Amazon's A.I. voice assistant, Alexa, emitting from her son's room, so she went to go and check up on the kid to see what was going down.
Article continues below advertisement

In the clip she sneaks up on him and peaks her camera inside, where we see a boy diligently doing his homework, while a robot tells him the answers.
Article continues below advertisement

It didn't take long for her to surmise that he was using Alexa to give him the answers to his work. She writes in a text overlay of the video: "My child trying to cheat on his homework..... and this hoe Alexa has the audacity to help"
Article continues below advertisement

At the end of the clip, she posts a screenshot of all the questions he asked Alexa:
"what is fifty minus twenty eight"
"what is seventy one minus thirty six"
"what is fifty three minus fifteen"
Article continues below advertisement

While he probably could've just used a calculator to help him solve his math homework, there's something about him using Alexa that gives a little bit of a new-age cheating vibe to the TikTok Iris uploaded online.
Article continues below advertisement

While it's obvious that he was unaware of his mother spying on him, she didn't call him out on camera or scare him in the process of doing so. At the very least, maybe he could be applauded for writing the answers out physically with his own hand. Because not everyone is willing to do that, it seems.
Article continues below advertisement

One student devised a way to get ChatGPT to do their homework assignments for them. The thing is, the assignments needed to be written by hand, so one would think that there's no way to get out of that, right? Actually, no.
They actually hooked their writing utensil up to a mechanism that was connected to their computer.
Article continues below advertisement

They would then feed the task into ChatGPT, and after getting the A.I. program to write out the text for their essay, they then attached a pen to a 3D printer, which utilized a pen-plotting program that then wrote out the text from the ChatGPT essay onto a sheet of paper for a handwritten homework assignment created solely by computers.
Article continues below advertisement

Do you think that this young man is cheating? Or is he just utilizing human ingenuity?