DoorDash Driver Accused of Swapping Pizza Hut Slice With Little Caesars in Viral TikTok
A TikToker claimed their DoorDash driver stole one of their slices of Pizza Hut pizza and then did a terrible job of hiding the evidence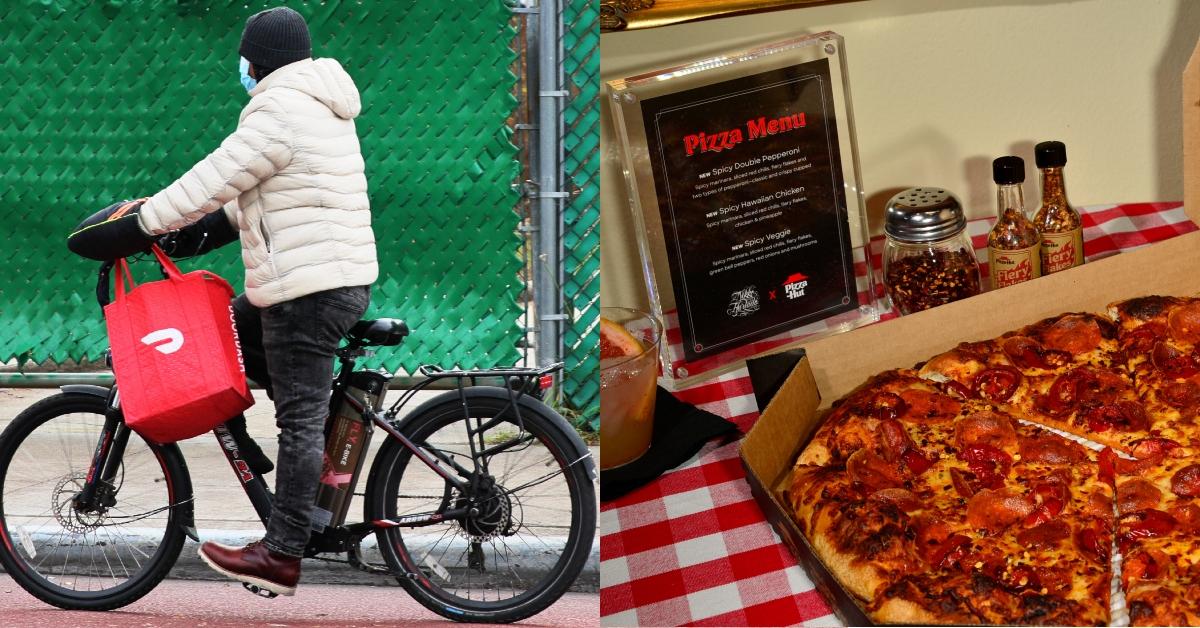 It's difficult to not be influenced by our environments in some way, shape, or form. If you start working at Gamestop long enough, you'll either start developing even stronger opinions on videogames or hate them in a way you never thought was possible. If you become a barista at Starbucks, the concept of small, medium, and large goes out the window as you accept your new life as someone who says "Venti" not as a joke.
Article continues below advertisement
So it's not difficult to imagine that if you're working DoorDash, bringing all sorts of wonderful smelling and delicious foods to folks on a daily basis, that you'd develop a curiosity to try the foods you're delivering. Maybe you'll even start to develop a bit of entitlement towards their meals, too, if you feel like you're not being tipped enough.
Which is when you start feeling like Bilbo Baggins in the beginning of the first Lord of the Rings movie when he's staring at the ring, convincing himself that he has every single right and reason to keep the cursed object. "After all, why shouldn't I take a bit of their food? I'm spending my own money on gas and haven't gotten a lot of orders today, and the last few folks stiffed me on tips..."
Article continues below advertisement
Perhaps that's what happened to TikToker Sarah-Jay Pierce (@sarahjaypierce) when she DoorDashed a Pizza Hut pie to her home. In the video, she opens up a large box from the popular chain, only to see a pie much smaller than the box. While at first that discrepancy seems like the source of her gripe, a closer inspection reveals the real issue.
Article continues below advertisement
In the video, it becomes apparent that one of the slices of pizza of the original pizza was replaced with a smaller slice that looks like it was taken from an entirely different pie altogether. The two women in the TikTok video are cracking up with laughter.

Article continues below advertisement
A text overlay in the clip reads: "we were just robbed what would you do" on a closed box of pizza. Once it opens, the "theft" in question is readily apparent. Many commenters speculated that the slice that stands out like a sore thumb came from Little Caesars.

Article continues below advertisement
So maybe the DoorDash driver had a Hot 'N Ready from Caesar's chilling in their car. Perhaps it was from a previous DoorDash order that was canceled and they were left with the food, or they picked up a $6 pie from the non-Pizza Hut chain for themselves.

Article continues below advertisement
And maybe, during their drive, the aroma from Pizza Hut was just too tantalizing, influencing them to nab a slice and swap it out for whatever inferior pizza they had on hand.

Article continues below advertisement
As it turns out, a significant number of Dashers admitted to snacking on the food they delivered to customers, according to a piece from Ridestar.

Article continues below advertisement
The outlet cited a survey from US Foods stating that 30 percent of the drivers questioned openly admitted to taking some of the food customers paid for if they were feeling peckish on the road. So, if you ever felt like you were shortchanged on your fries, it's possible your DoorDash driver decided to help themselves to your grub.

Article continues below advertisement
Another 54 percent of the drivers said the aroma from the food they deliver makes them feel tempted to try it, but under 30 percent said they have actually acted on those urges.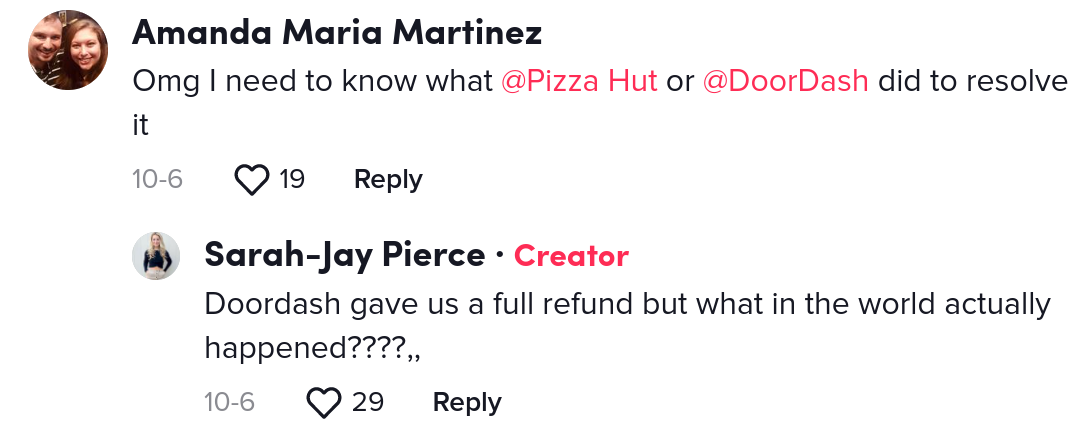 Article continues below advertisement

Article continues below advertisement
Others said the slice only looked like it came from a different pie, but this can happen sometimes when the cuts are uneven and there's shifting around in the box.

However a lot of folks were still convinced there was some pizza thieving afoot. Sara-Jay says in the comments section of the video that she contacted DoorDash with her concerns and was refunded for the pizza.