The 'Bakeaway Camp' Contestants Are Roughing It in Martha Stewart's Backyard, Practically
Wondering where the new hit 'Bakeaway Camp' is filmed? Here's the interesting filming location where Martha Stewart's baking competition is set.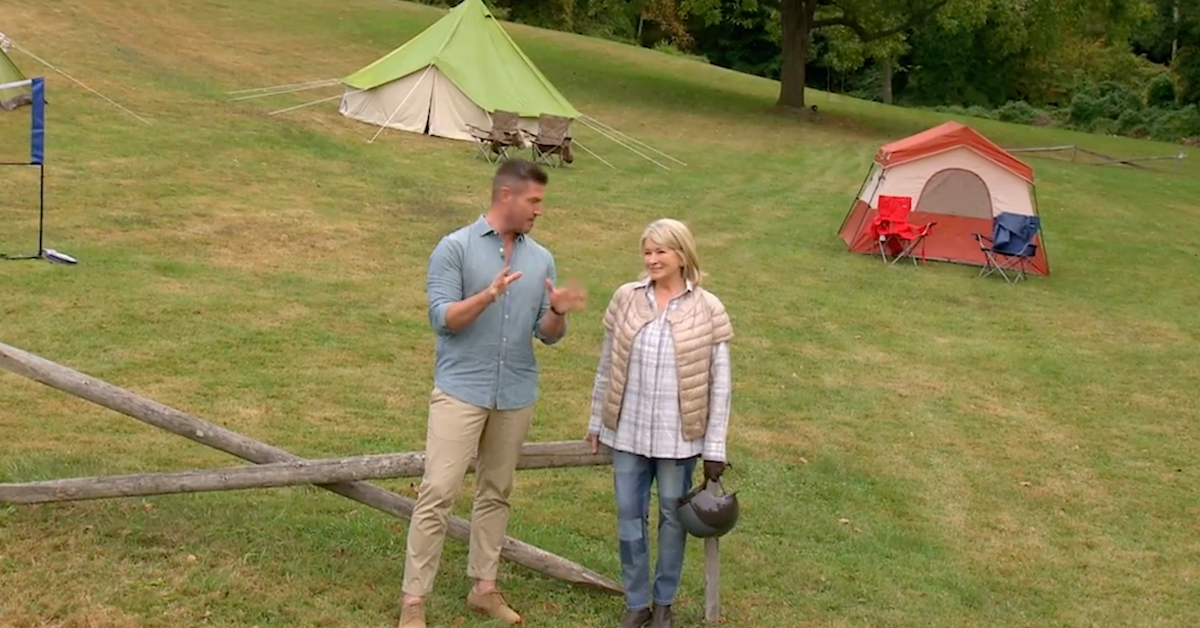 If you're a fan of the Great British Baking Show, you're no stranger to amateur bakers dealing with some of the outdoor elements while baking in a huge tent pavilion in the British countryside. But Martha Stewart's new baking competition, Bakeaway Camp, has people roughing it far more than Paul Hollywood and Prue Leith ever have. The six contestants will face conditions more rustic than fans of breads and biscuits have ever seen before. So, where is Bakeaway Camp filmed, exactly?
Article continues below advertisement
Where is 'Bakeaway Camp' filmed? Not far from Martha's home, actually.
While the six amateur bakers vying for the grand prize may have to rough it, chances are very good Martha was at home sleeping in her own bed during filming of the show. That's because it was filmed in the woods of Westchester County, not far from Martha's home in Bedford, NY.
Article continues below advertisement
Despite being a little over an hour outside of New York City, one doesn't have to wander too far north of Manhattan to find some real wilderness. Martha's bakers have to contend with unpredictable weather, insects, and woodland creatures while completing their outdoor baking bootcamp.
It should be worth it for all — getting to learn from one of the greats is an opportunity plenty of people would brave the outdoors to seize — it will be especially worthwhile for the winner. After all that cooking in less than ideal conditions, the baker who comes out on top will get a $25,000 kitchen remodel with state-of-the-art equipment and appliances.
Article continues below advertisement
Who are the 'Bakeaway Camp' judges?
In addition to Martha herself, the contestants will face the discerning palettes of The Chew's Carla Hall and the Food Network baking guru Dan Langan. While not a pro in the kitchen, the fourth judge, Jesse Palmer, is definitely a big fan of eating as a former pro footballer, and has also hosted numerous Foot Network competitions.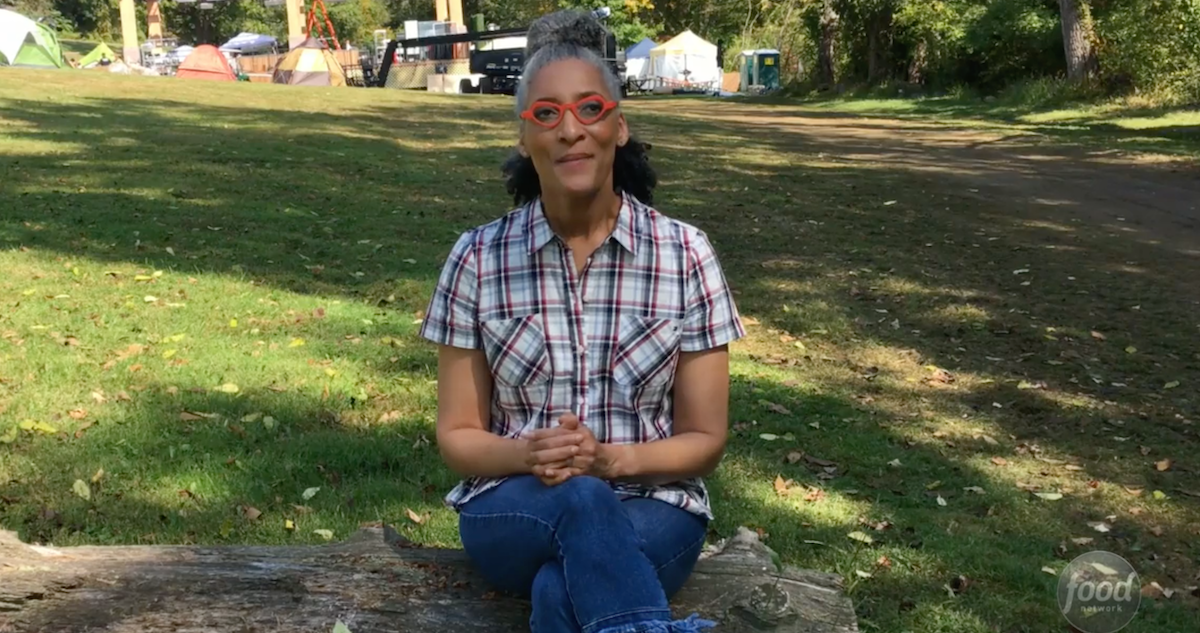 Article continues below advertisement
Carla is probably the judge with the most sympathy toward the contestants, having competed herself twice on Top Chef, but having worked under those grueling conditions, this may also make her more critical of the results.
Here are the six 'Bakeaway Camp' contestants:
Catherine Foley, Washington, D.C.: Catherine's family is Russian Orthodox, which likely comes through in the flavors and recipes she gravitates toward. When she's not baking, she works for the FBI — NBD.
Kela Hunt, Austin, TX: Though one doesn't normally think of a school cafeteria as the place to find amazing baked goods, Kela works as a food service director for an elementary school and makes some impressive cakes. She hopes to be able to create a teaching kitchen to pass on her passion to young students.
Article continues below advertisement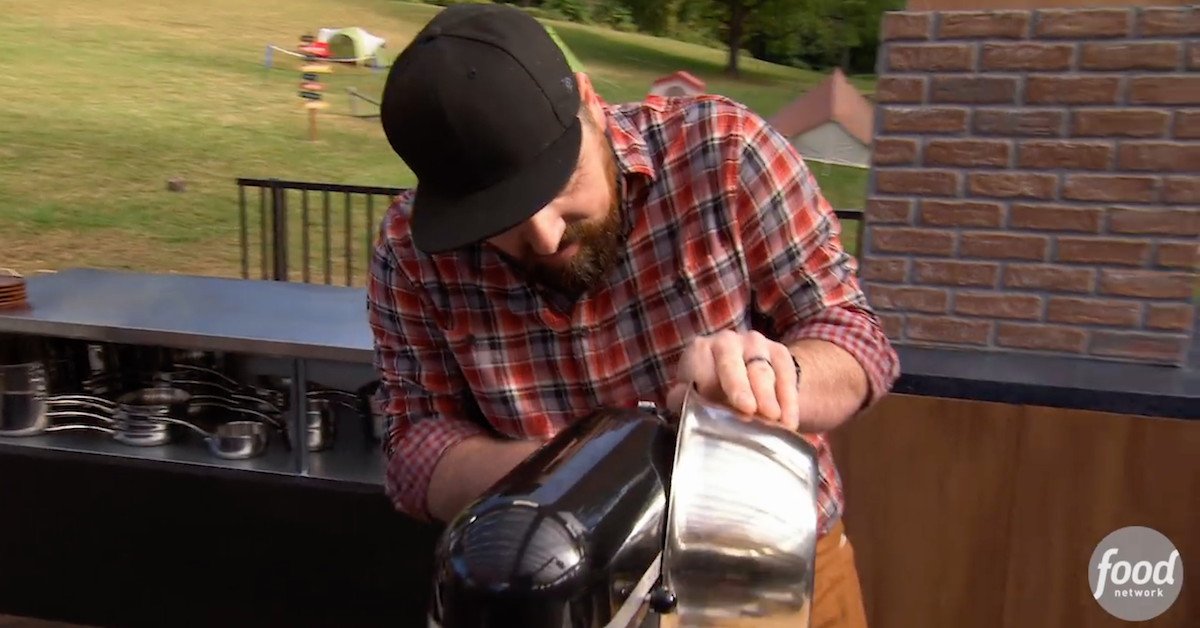 Nate Clingman, Nolensville, TN: Nate works from home, which gives him the opportunity to practice his baking under the watchful eye of his son, who tests everything he makes.
Jessica Lugo, Lodi, NJ: Jessica probably had the shortest distance to travel for the competition. She is Puerto-Rican by heritage and loves to incorporate island flavors in her cooking.
Bryan Clark, South Jordan, UT: Bryan comes from a large family as one of triplets in a family with nine kids total, which he says gave him a competitive streak. Whether or not his siblings were vying for the honor alongside him, Bryan recently had the privilege of baking his mother's wedding cake.
Cortney Anderson-Sanford, Seattle, WA: Cortney pretty much sounds like the Martha Stewart of the Pacific Northwest. She works as an etiquette consultant and bakes every day for her sons.