Who Is Phoenix Embers on 'Alter Ego'? Here's What You Should Know About the Contestant
Who is Phoenix Embers on 'Alter Ego'? The mysterious contestant has already caught the attention of 'Alter Ego' fans. Who are they? Read on for more.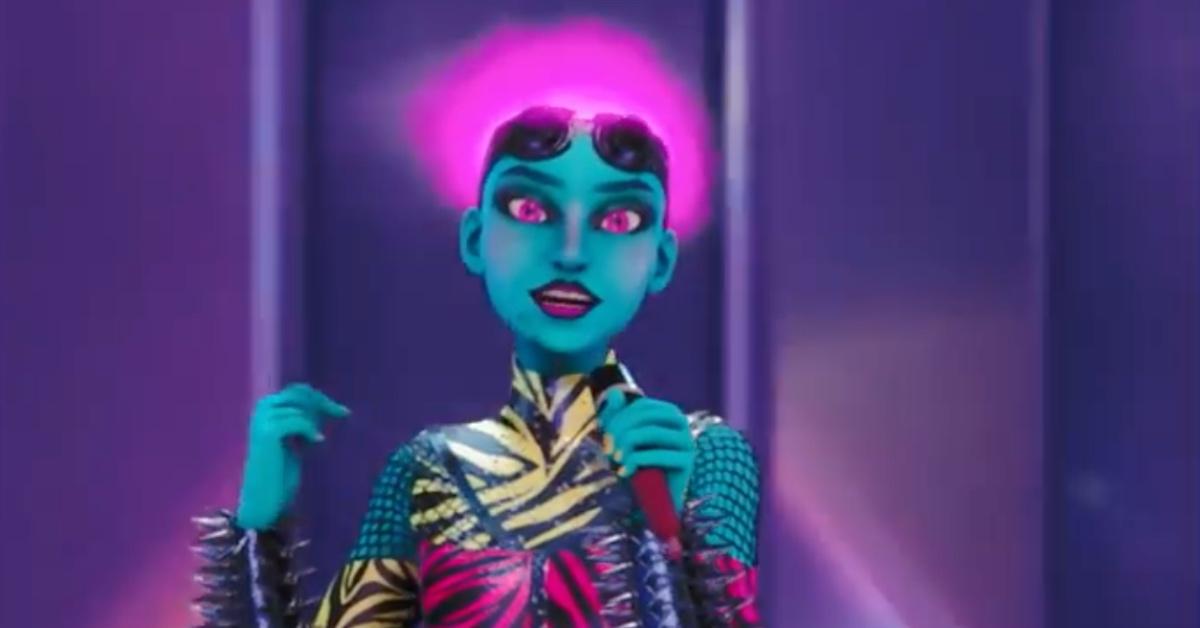 Fox's latest music competition game show, Alter Ego, kicked off with a brand new episode on Sept. 22, 2021. It immediately garnered popularity among music lovers and those eager to learn more about holography.
The panelists of Alter Ego, Grimes, will.i.am, Nick Lachey, and Alanis Morissette evaluate performances based on the contestants' musical talents alone. Instead of taking the stage, the rising stars have to perform using an alter-ego. So, who is Phoenix Embers?
Article continues below advertisement
So, who is Phoenix Embers on 'Alter Ego?'
The inaugural season of Alter Ego began on Fox only recently, but contestants like Dipper Scott or Misty Rose have already made a strong impression on viewers.
Unlike other competition shows, Alter Ego allows anyone and everyone to showcase their musical talents, without having to worry about what they look like on the stage. As to the lucky winner? In addition to the nationwide exposure, they also get their hands on the $100,000 cash prize. So, who is Phoenix Embers?
Article continues below advertisement
Phoenix Embers competed against Dipper Scott on Season 1, Episode 5 of Alter Ego, which aired on Oct. 13, 2021. While she certainly captivated viewers with a fiery take on Miley Cyrus's hit song, "Wrecking Ball," it was Dipper Scott who ultimately won the battle.
Phoenix Embers was eliminated on the spot. For a farewell song, she performed "I'm the Only One" by Melissa Etheridge. Midway through the performance, a leather-leggings-clad, purple-haired Danielle Cetani walked out on stage — leaving an ecstatic Grimes with no choice but to jump up from her chair. Needless to add, Danielle received a big round of applause after the song was over.
Article continues below advertisement
Danielle Cetani is a 39-year-old mother of three from California who has long dreamed of becoming a singer.
A 39-year-old mom ofthree from California, Danielle decided to join the contest to make her dreams a reality.
"I thought I was just getting too old. I thought the option was done," Danielle said in a promo. "One of the biggest lies I think we face as moms is doing anything that is self-gratifying that it feels guilty to let moms know that dreaming is still there. That is everything to me."
Article continues below advertisement
As Danielle said elsewhere, it was her husband who urged her to give singing another shot. As part of her five-episode-streak on Alter Ego, Danielle got the chance to perform songs like "Hit Me With Your Best Shot" by Pat Benatar.
"Phoenix Embers had everyone crying. I'm so happy for Dipper Scott and Safara for moving on ah!! Tonight's people were so difficult to choose between!" tweeted @_willowswind.
Article continues below advertisement
"I hate to see Phoenix Embers go! Keep on singing girl! Never stop! Hope your singing career will advance, and you will have millions and millions of fans #alteregofox" tweeted @CiaraStar106.
The proud mom of three girls, Danielle often takes it to Instagram to share updates about her latest adventures with her family, whether it be a restaurant visit, a trip to a pumpkin farm, or another, wholesome activity.
Catch new episodes of Alter Ego every Wednesday at 9 p.m. EST on Fox.