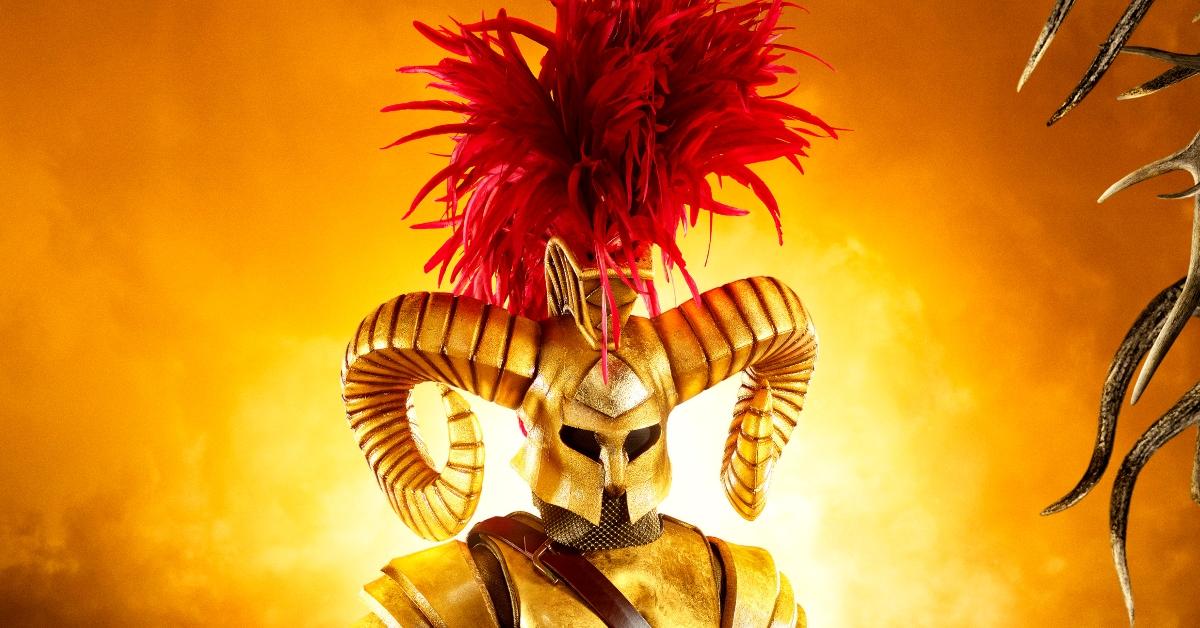 Who Is Ram on 'The Masked Singer'? Some Fans Knew It Was THIS Emmy-Winning Star All Along
Spoiler alert! Ram has been revealed! Scroll down to find out who was behind the mask!
Get ready for the latest season of The Masked Singer! Everyone's favorite costumed singing competition is once again ready to bless the small screen with amazing tunes, shocking reveals, and plenty of hilarity. From what we can tell already, Season 7 is shaping up to be a good one, with contestants sorted into three distinct groups: The Good, The Bad, and The Cuddly.
Article continues below advertisement
One of the characters taking the stage for Team Bad is Ram, whose fierce look and mysterious origins already have fans speculating that it could be portrayed by an athlete of some sort. So, who exactly is Ram on The Masked Singer? Here's what we know so far.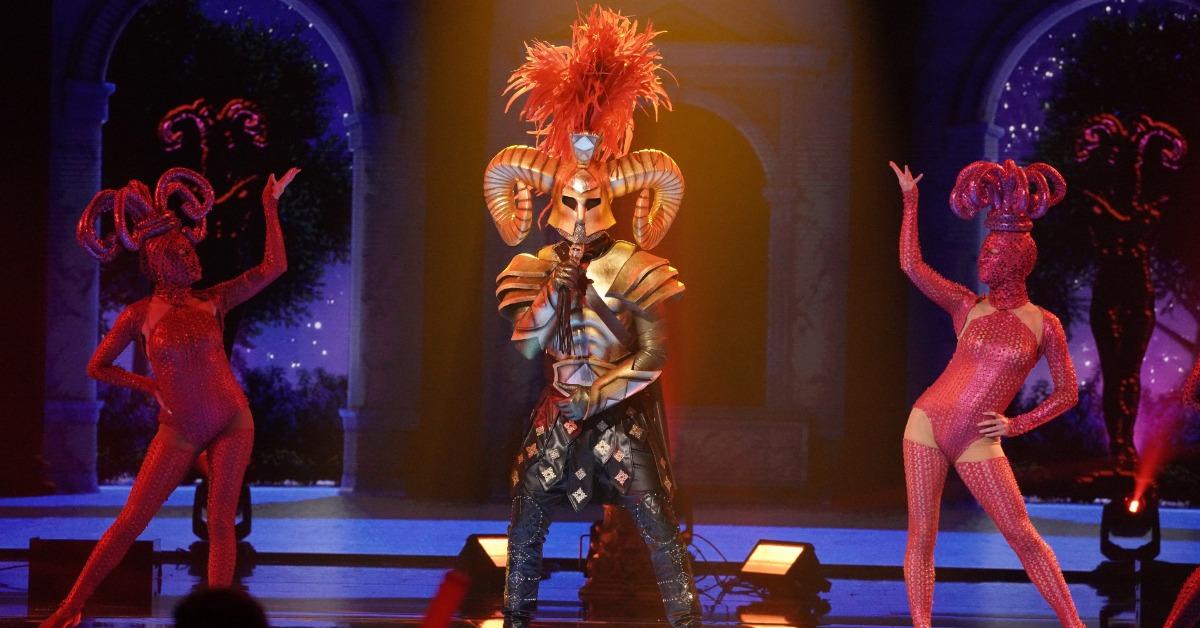 Article continues below advertisement
Ram on 'The Masked Singer' — The Clues
There aren't a ton of formal clues about the Ram's true identity yet, but here's what we've learned:
He's tall with an athletic build.
He proclaims that while there's a lot of "sheep-talking going down," his victory will be a "lamb slide."
His costume is inspired by Roman centurions from 2,000 years ago.
As our first clue, we're shown a yellow and blue football helmet with the number 6. Ram says this "isn't the first time I've come head-to-head with an opponent."
Article continues below advertisement
The first clue package, released during the premiere, also included:
A piggy bank with "Quarter Return" (quarterback!) written on it
A sign that read "Hamlet x Macbeth"
Antlers
A touchdown
A clue that the Ram is following in the footsteps of "Papa Ram"
A horse
Ram also said, "My entire life, I've heard boos, I've heard cheers, but I'm used to telling stories under these lights and I've worked my whole life to get to where I am today."
Article continues below advertisement
Ram on 'The Masked Singer' — The Guesses
Based on the clues, it seemed pretty certain that Ram would be a football player or otherwise closely connected to the football industry in some way. Ken Jeong (who shared his take in this clip) believed that the true identity of Ram was Los Angeles Rams quarterback Matthew Stafford. However, a Ram dressing as a Ram seemed a little too on the nose, so fans came up with a few more guesses. These included:
Fox News sportscaster Joe Buck
Rams punter Johnny Hekker
Tampa Bay Buccaneers quarterback Tom Brady
Cincinnati Bengals quarterback Joe Burrow
Green Bay Packers quarterback Aaron Rodgers
Tight end free agent Rob Gronkowski
Atlanta Falcons quarterback Matt Ryan
So, who is Ram on 'The Masked Singer'? The answer is… Joe Buck!
Looks like many fans (and guest judge Eric Stonestreet) hit the nail on the head, because at the end of the March 16 episode, Ram was revealed to be Emmy Award-winning sportscaster Joe Buck. (Antlers, get it??)
While not a professional athlete himself, Joe (son of sportscaster Jack Buck) has worked for Fox Sports since its inception in 1994. He's served as a play-by-play (Hamlet x Macbeth) announcer for the NFL, MLB, and the World Series. He's commented on six Super Bowls, hence the helmet with the number 6.
On the same day as Joe's reveal on The Masked Singer, ESPN announced that they'd signed a multi-year deal with the sportscaster. Beginning with the 2022 NFL season, Joe will be the play-by-play voice of Monday Night Football.
Did you guess that it was Joe? Tune in to see more contestants revealed when The Masked Singer airs on Wednesdays at 8 p.m. EST on Fox.