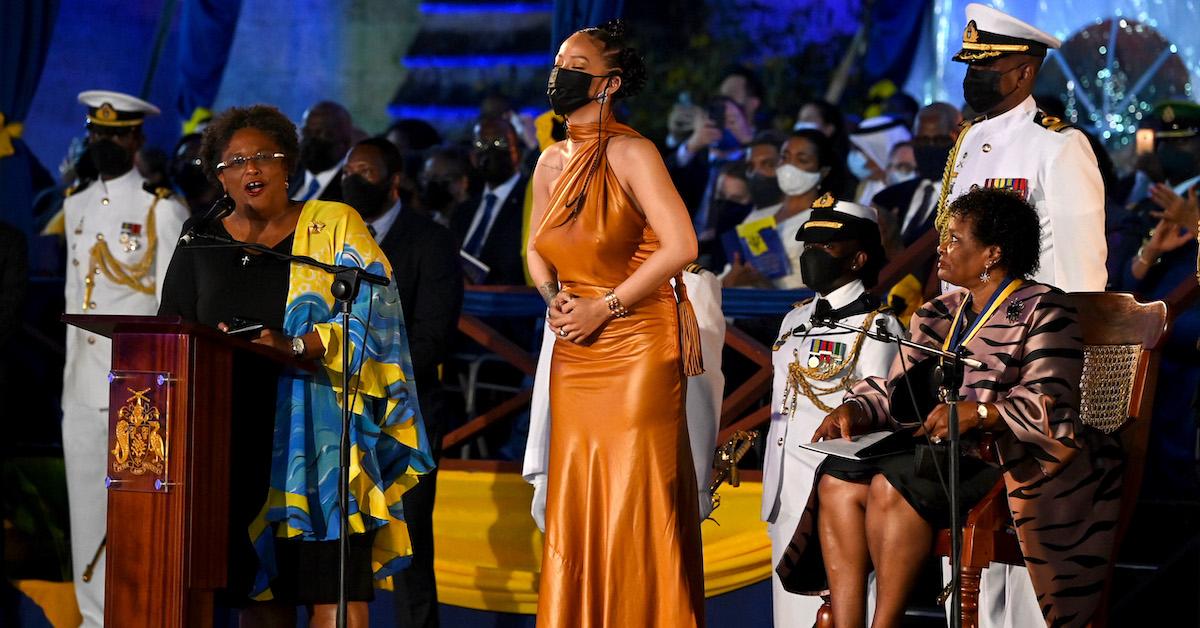 Parents-to-Be Rihanna and A$AP Rocky Are "Soulmates," According to an Astrologer (EXCLUSIVE)
More than 15 years after the "We Found Love" singer made her music industry debut, Rihanna has earned the title of the richest female musician in the world with a net worth of $1.7 billion.
In addition to her best-selling beauty brand and lucrative lingerie line, Rihanna became the first Black woman to head a fashion house under LVMH in 2019, and the singer doesn't show signs of slowing down anytime soon.
Article continues below advertisement
But as fans eagerly await the release of "R9" (aka her ninth album release!), there's big news in Rihanna-land!
Many fans have speculated the 33-year-old has been hiding a baby bump since her September 2021 cover shoot with Dazed. In January 2022, the singer confirmed in a photoshoot that she is pregnant with A$AP Rocky's baby.
Unsurprisingly, the internet went wild over the pregnancy news, so we spoke to astrologer Lisa Stardust (the creator of The Astrology Deck and the author of Saturn Return Survival Guide) about the powerhouse couple's Zodiac compatibility.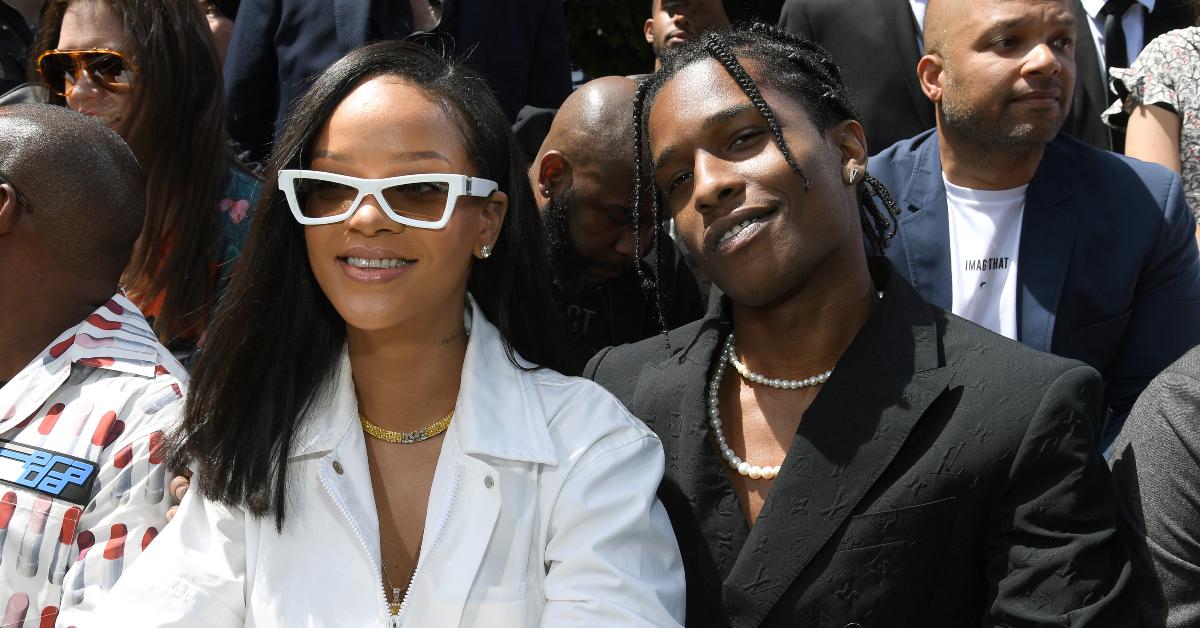 Article continues below advertisement
Rihanna is currently pregnant with A$AP Rocky's child.
When will the world stay out of Rihanna's uterus? We may never know. However, one month after she denied she was pregnant in an apparent DM exchange with a fan named Jen, the story has changed. She and A$AP Rocky were seen strolling in New York City at the end of January 2022. And let's just say that she definitely wasn't trying to hide her baby bump.
The "Diamonds" crooner donned a long pink jacket, which was unbuttoned at the bottom to reveal her growing bump. Naturally, it was adorned in a gold cross with colorful jewels. Photographer Miles Diggs captured the now-famous shots, and he featured some of them on his public Instagram feed.
Article continues below advertisement
Are Rihanna and A$AP Rocky's Zodiac signs compatible? Astrologer Lisa Stardust weighs in.
The longtime loves are clearly taking the next step in their relationship, but is their romance fated? Astrologer Lisa Stardust said that the music stars are both "soulmates and each other's ideal partner" when it comes to their birth charts.
The "We Found Love" singer is Pisces with an Aries ascendant, and Jupiter conjuncts her sun.
We don't know A$AP Rocky's exact birth time, but we do know that he is a Libra sun with a Cancer moon.
Article continues below advertisement
"He's a relationship type of person. She's more of a fiery type of person, and she's a bit harder to pin down," Lisa said. "But, he gives her the freedom and the space to be who she wants to be. They're both emotional and passionate people, so it's a good match."
As parents, Lisa noted that Rihanna's chart indicates that she will be more of the disciplinarian and that her rapper beau could be more of the nurturer.
"They're able to find a middle ground because they do have a lot of strong connections," Lisa said. "She really needs a balance in her life, and he needs someone who will stand up for him."
The Zodiac expert also believes that the two will ultimately tie the knot (if they haven't done so in secret already).
"His sun falls in her seventh house of partnerships," Lisa added about whether marriage could be in the cards for Rihanna and A$AP Rocky. "They're meant to be together."
Article continues below advertisement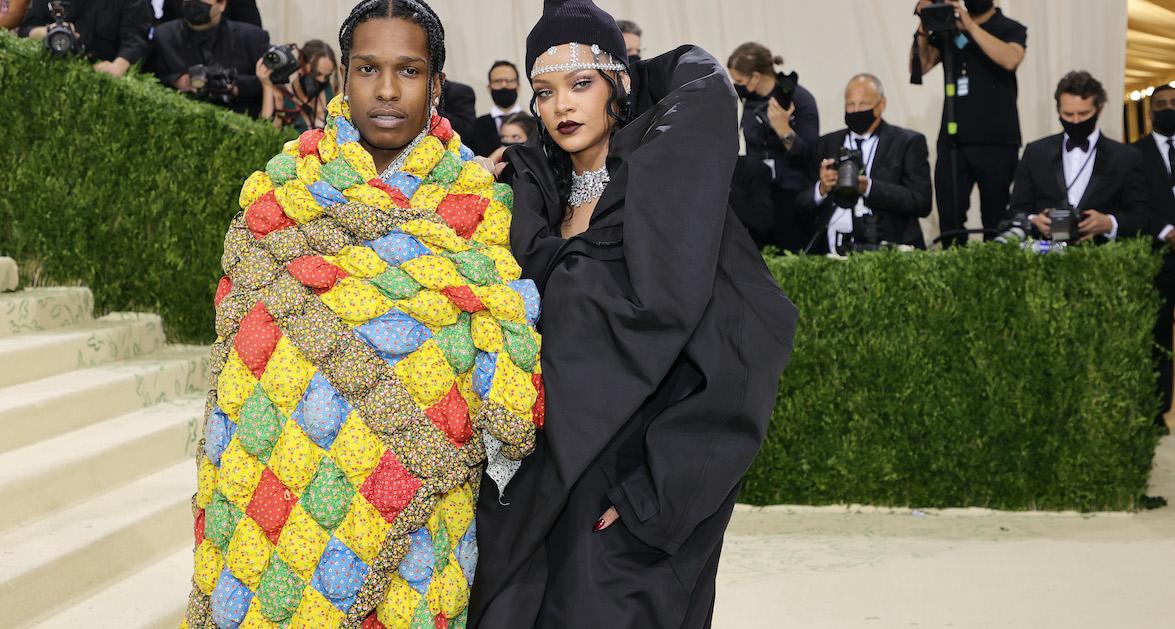 A$AP Rocky previously said that he plans to have "a very fly child."
Rihanna and A$AP's future child is going to have the most loving and chill parents. In November 2020, Rihanna and A$AP Rocky went public with their relationship and we've been fawning over their romance ever since. In fact, in a 2021 interview with GQ, A$AP referred to the "Umbrella" singer as the "love of [his] life."
Article continues below advertisement
Furthermore, he also shared his thoughts on starting a family: "If that's in my destiny, absolutely," he said, adding, "I think I'd be an incredible, remarkably, overall amazing dad. I would have a very fly child. Very."
Rihanna has wanted children for a while.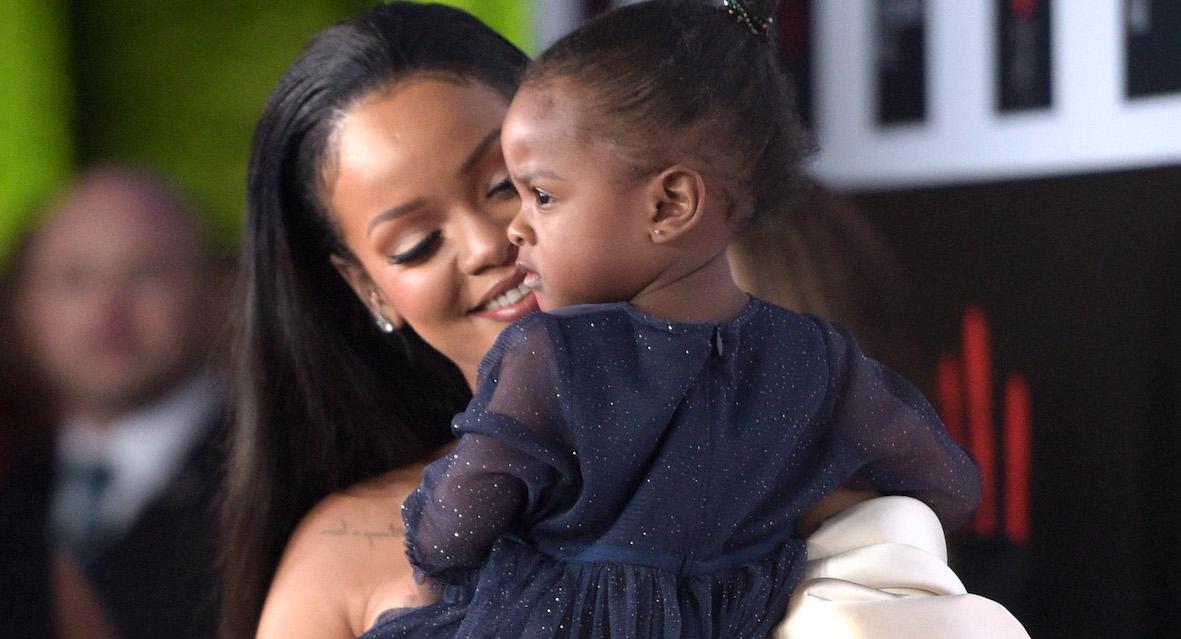 It's no secret that Rihanna has wanted to become a mother for a very long time.
"I'll have kids — three or four of 'em," she told British Vogue in 2020 of her 10-year plan, before adding that children would happen with or without a man. "I feel like society makes me want to feel like, 'Oh, you got it wrong …' They diminish you as a mother if there's not a dad in your kids' lives."
"The only thing that matters is happiness, that's the only healthy relationship between a parent and a child," she continued. "That's the only thing that can raise a child truly, is love."
Well said, RiRi! And congratulations to you and A$AP for taking the next step in your relationship. Your baby is going to be one cool kid, for sure!