Here's What Went Down Between Kehlani and Christian Walker at the Starbucks Drive-Through
Singer Kehlani and conservative internet personality Christian Walker got into a disagreement at Starbucks and a viral video shows it all.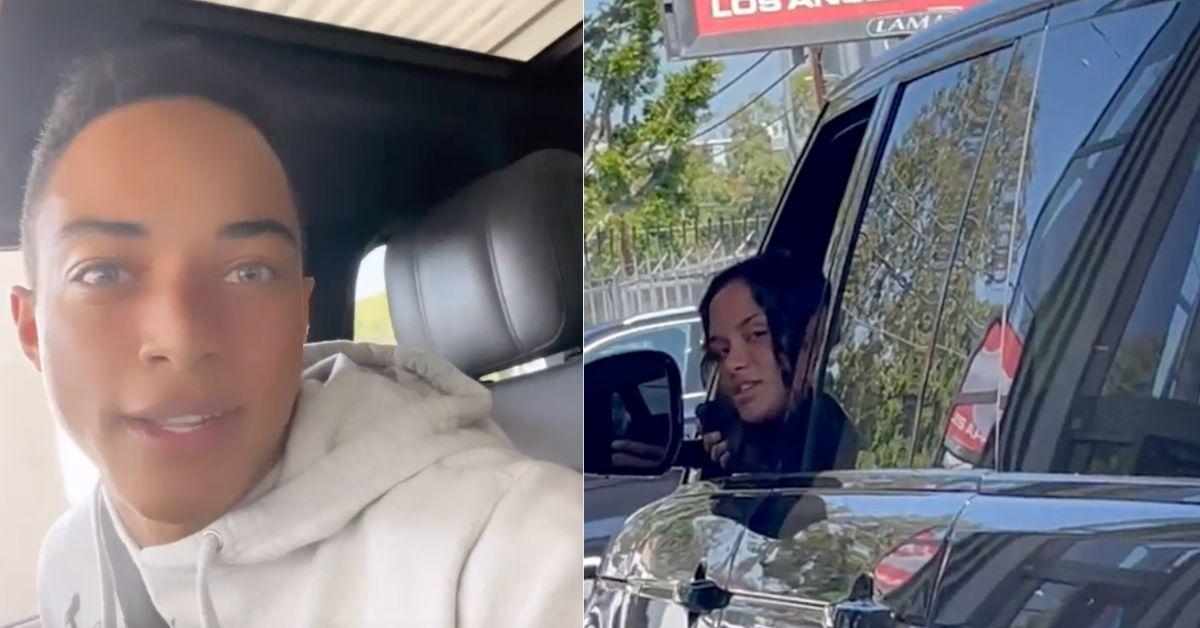 Nothing like drama at the Starbucks drive-through!
A video on Twitter went viral this week after two folks got into a little bit of an argument while ordering coffee. But it's a little more complex than that. The two contenders were actually singer Kehlani and internet personality Christian Walker, who is the son of Georgia senate candidate Herschel Walker. Also, their riff wasn't exactly about caramel macchiatos and cake pops, either.
Keep scrolling to see what went down between them.
Article continues below advertisement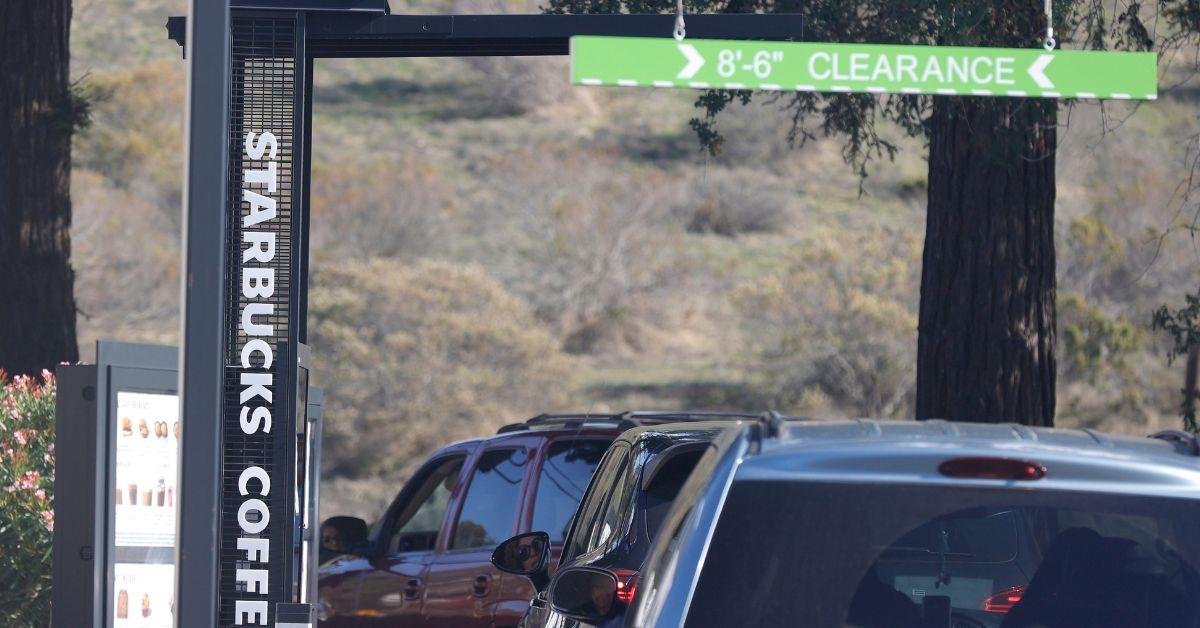 What happened between Kehlani and Christian Walker at the Starbucks drive-through?
On July 13, 2022, Christian Walker took to Twitter to share a video regarding his run-in with Kehlani at the Starbucks drive-through, and oof, it was not pretty.
"This mediocre singer that everyone's forgotten about, Kehlani, told my baristas at Starbucks that I was an "a--hole" and to be "safe around me." Well, I set her straight," he wrote on Twitter.
In the short clip he recorded of the interaction, he started yelling at Kehlani from his car after he heard her badmouth him to the Starbucks barista.
Article continues below advertisement
Why did Kehlani call Christian Walker an "a--hole" to the Starbucks barista?
First off, Kehlani and Christian Walker do not share the same political views. Kehlani leans more toward the left while Christian is more conservative.
However, as Kehlani described in a now-deleted TikTok (don't worry, we found a recording!), she was waiting in line to order coffee and noticed that Christian was in the car behind her. She could tell that he was clearly filming something at the drive-through while simultaneously going off on a rant about it.
Article continues below advertisement
Familiar with his pro-America content, which sometimes pokes fun at the queer community, Kehlani was able to piece together what had captured Christian's attention: the abundance of rainbow flags displayed inside of the store.
In fact, while waiting in line, Christian took to his Instagram Story to comment on these flags. "These flags from h-ll should have been removed 13 days ago. Pride month is over, where's my American flag? You're intolerant of how I identify," he said, almost in tears.
Article continues below advertisement
In another clip, he then records himself asking an employee where the American flag is displayed. When he finds out that there isn't one in the store, he reassures the employee that he'll be back to deliver one.
As Kehlani explained in her video, she knew Christian was having a meltdown in his car regarding the rainbow flags, and wanted to warn the workers that he might try to give them a hard time.
"So I get to the window and was like, 'Just letting y'all know that the guy behind me, that Republican Trump supporter kid who has a habit of harassing, you know, this community, even though he's a part of it, blows my mind,' I'm like, 'Watch out because he's coming up here with his f---ing phone ready to record," she recapped.
But apparently, Christian heard Kehlani's discussion with the barista, and, well, that resulted in the viral clip of him confronting her.
Article continues below advertisement
Christian Walker says he is attracted to men but doesn't like to be called "gay."
Previously, Christian Walker has opened up his sexuality with his fans. While he admits to being attracted to men, he claims he is "not gay" and refuses to be associated with "the rainbow cult."
However, many folks on Twitter have disregarded his stance.
Article continues below advertisement
Others were just completely confused about his viewpoints in general.
Article continues below advertisement
Our takeaway? This venti quarrel probably woke everyone up much more than the coffee did.