Cardi B Was Awarded $1.25 Million in Her Libel Lawsuit Against Tasha K
Cardi B recently won $1.25 million in a libel lawsuit against Tasha K, but why did she decide to sue the gossip blogger in the first place?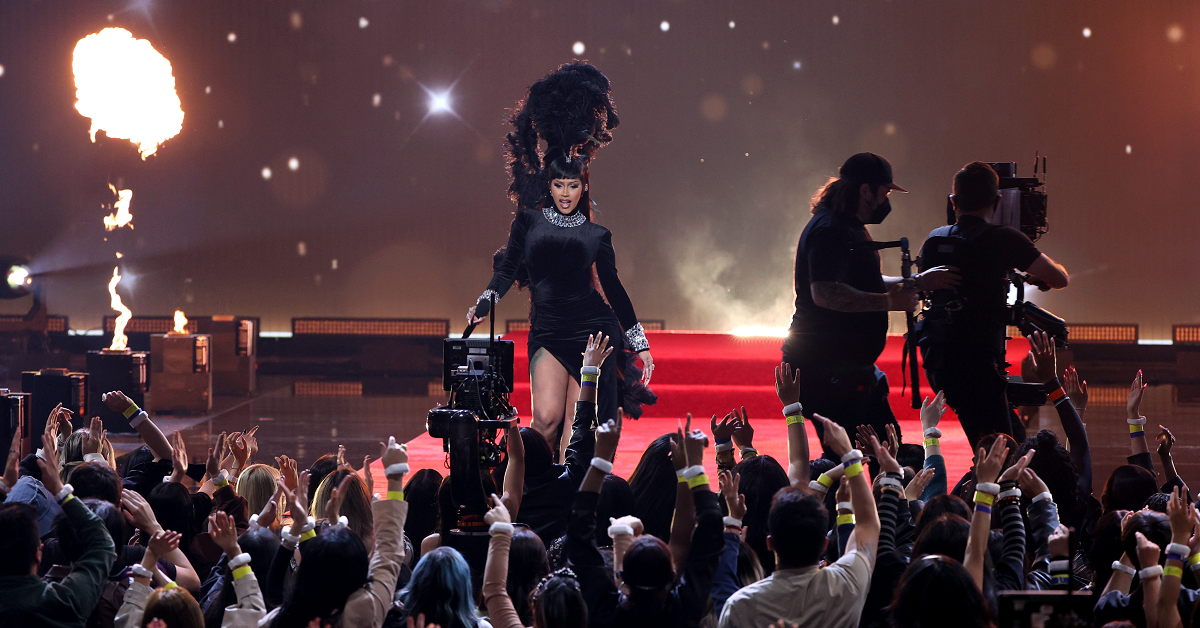 The entertainment world is filled with lawsuits, and some of them can feel frivolous or unjustified. Pretty regularly, though, there are legitimate lawsuits brought by celebrities, and those lawsuits typically come over things that have been said or publicized about them. Recently, Cardi B won a $1.25 million libel lawsuit against gossip blogger Tasha K, and many want to know what the lawsuit was even about.
Article continues below advertisement
Why did Cardi B sue Tasha K?
Now that Cardi has been awarded a pretty substantial sum, many want to know why she sued Tasha to begin with. Cardi sued Tasha after Tasha posted more than 20 videos in 2018 and claimed that the rapper was a prostitute who had sexually transmitted infections and also used cocaine. The U.S. District Court in Northern Georgia, where she lives, found that Tasha was guilty of spreading "malicious rumors" about Cardi.
Article continues below advertisement
The jury found that Tasha was liable on two counts of slander as well as a count of libel and one count for invasion of privacy. Tasha also said that Cardi B had herpes in her mouth, and that any children she gave birth to would be neurodivergent (this is not the way she phrased it). In court, Cardi said that she felt "extremely suicidal" following Tasha's videos, and said that "only an evil person could do that."
Cardi's lawyers argued that the videos would damage her reputation among fans, and ultimately effect her ability to earn money off of her music. They also said that Tasha posted the videos about Cardi in part because they received more views and engagement than the other videos that she posted. Cardi's lawyers also clarified that she was not a prostitute, did not have herpes, and had never used cocaine.
Article continues below advertisement
Cardi has been in court before.
Although Cardi's victory in this lawsuit brings vindication for her many defenders, Cardi also knows exactly what it's like to be on the other side of the courtroom. She was indicted in 2019 in Queens for taking part in a fight at a strip club in 2018, and she was accused of throwing a bottle at two bartenders and encouraging her friends to attack them. Cardi declined the chance to plead guilty to a third degree assault charge, which would have led to a conditional discharge.
Article continues below advertisement
Instead, that trial is still ongoing. If she's convicted in the case, she could face up to four years in prison.
Based on the success she had in her trial against Tasha, it seems like Cardi is betting that her lawyers will be able to get her out of any potential consequences she might face as a result of this case.
Regardless, Cardi's success in the libel lawsuit is a boon for celebrities who are working to protect their reputation from salacious and untrue rumors that they might be subjected to. Cardi is not an uncontroversial figure in her own right, but that doesn't mean gossip bloggers can say things about her that are entirely untrue or unverified.