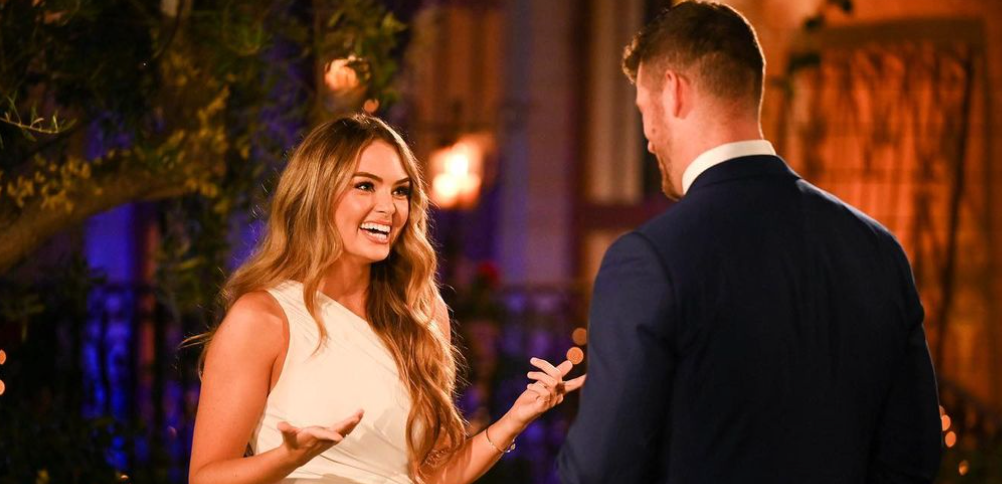 Susie Left 'The Bachelor' and Now Everyone on the Show Is Crying — Here's Why (SPOILERS)
Spoiler alert: This end of this article contains potential spoilers for tonight's finale of Season 26 of The Bachelor.
Fans of Bachelor Nation know that since the show has been on the air for so long, there have been hundreds of contests on the show and its spinoffs. That means there have been a ton of eliminations. But over the years, some women have chosen to leave the show on their own terms.
Article continues below advertisement
One of these women is Susie Evans, from the current season. She walked away from the show in last week's episode — but why? This season of the decades-long series may be the most drama-filled of all time, with a finale to match.
Why did Susie leave 'The Bachelor'?
We know that it can't be easy being on The Bachelor or The Bachelorette. As time goes on during the season and the lead gets to know the contestants more in-depth, it makes sense that they would catch feelings for multiple people while filming the show. This is what prompted Susie to say goodbye.
Article continues below advertisement
Susie left The Bachelor during last week's fantasy suite episode, after bachelor Clayton Echard admitted to her that not only was he was in love with all of the final women of the season (her, Gabby Windey, and Rachel Recchia), but he had also slept with Gabby and Rachel on their respective fantasy suite dates. Ultimately, Susie said she couldn't continue the relationship they had, knowing he had been intimate with them.
Clayton tried to get her to stay, telling her he loved her the most, and then grew frustrated that she hadn't brought these concerns to him earlier. The date ended with Susie leaving.
Article continues below advertisement
Then, in last night's episode — which was the first part of the two-night finale — Clayton opened up to the remaining two women at the rose ceremony.
"I was in love with [Susie], and I was in love with each of you, too," Clayton said to Gabby and Rachel. "I am in love with both of you. And I also was intimate with both of you."
This news was rough. Gabby contemplated going home herself and Rachel just cried.
Article continues below advertisement
Clayton told Bachelor host Jesse Palmer that even though he knew the news would be rough on Rachel and Gabby, they deserved to know the truth. Clayton didn't want to start off relationships with either of the women with secrets involved. But still, he had Susie on his mind and wanted her to come back to the show.
So — is Susie returning to 'The Bachelor'? POTENTIAL SPOILERS AHEAD...
At the end of Monday's episode, we learned that Susie is still in Iceland. And based on promos for the final episode, we know she makes an appearance.
In the end, per Reality Steve's spoilers, Susie does indeed return to The Bachelor and Clayton proposes to her — but she ultimately rejects it.
You can watch The Bachelor's finale tonight on ABC at 8 p.m. EST.