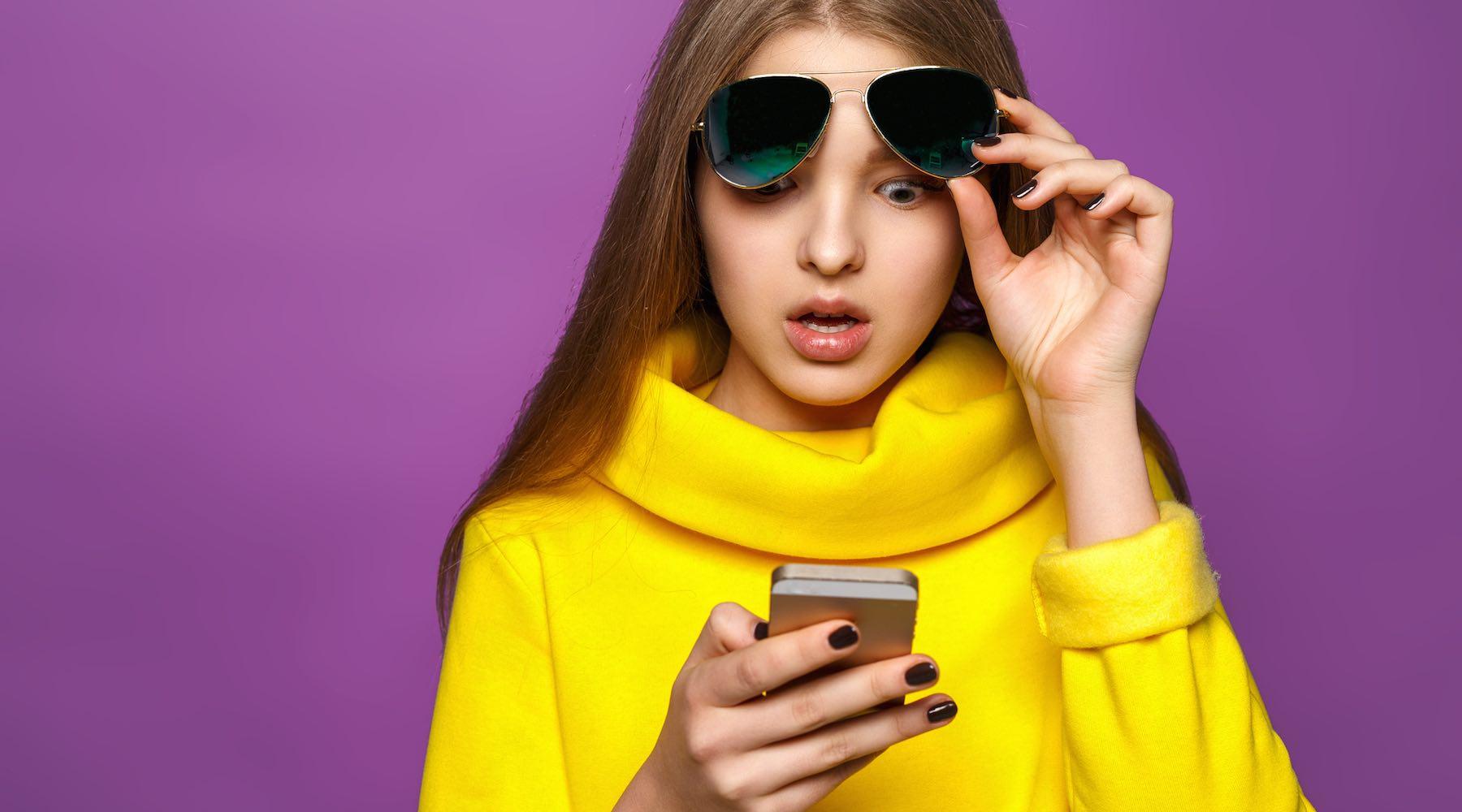 This Guy Put In So Much Effort To Get A Tinder Girl's Number And It Got Wild Fast
By Aimee Lutkin
It's one thing to match with someone on a dating app, but to actually get them to meet you in real life, you need a hook. You can be super hot, or you can be super clever (and in some unicorn instances, both). Reddit user BostelJ shared a conversation he had with a match on Tinder that really showed off how clever he thinks he is, but it didn't turn out quite like he hoped.
BostelJ offered her a choose your own adventure conversation, and she didn't choose to exit it immediately, so he screenshot the whole thing: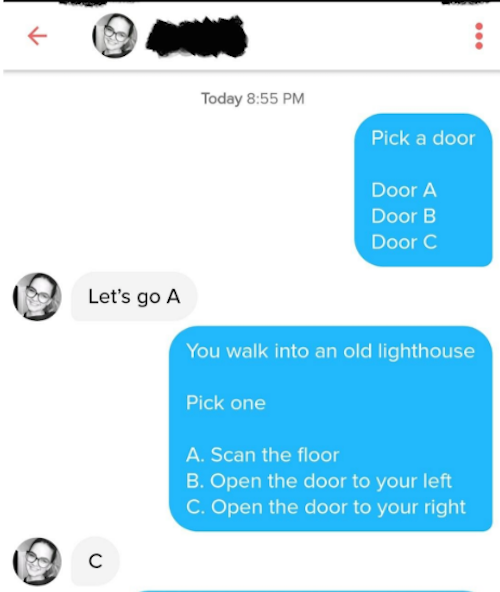 It begins extremely ominously: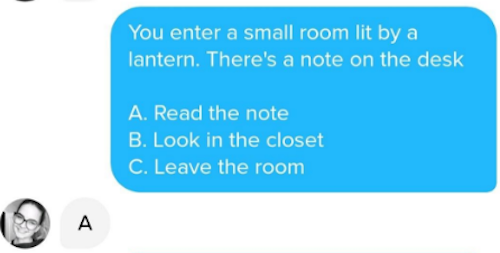 Ah, a curious woman. I, too, want to read the note.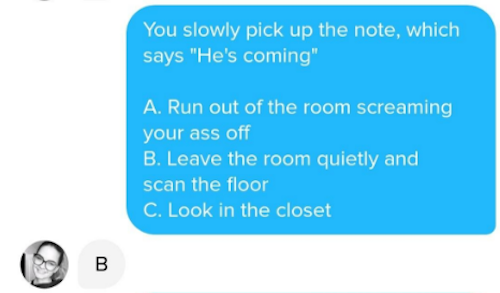 Are you kidding me? This sounds like a murder set-up. But this is a woman far more sensible than myself, I'd definitely run away screaming. BostelJ seems to be very deliberately setting up his potential date for a horror movie experience: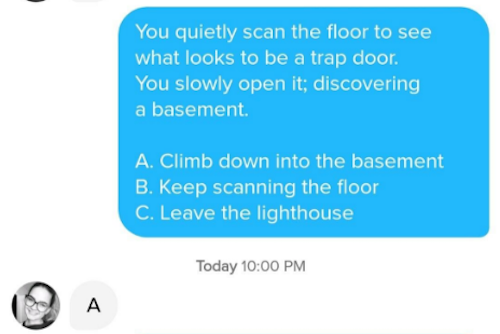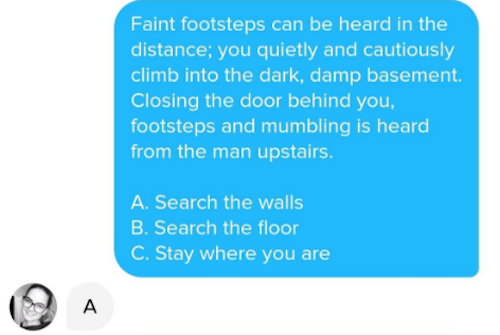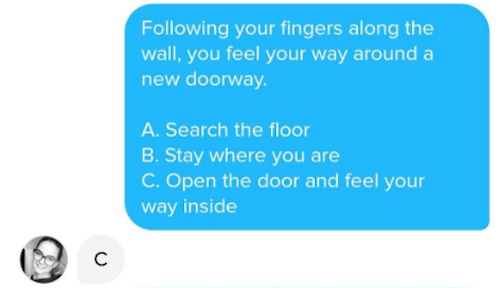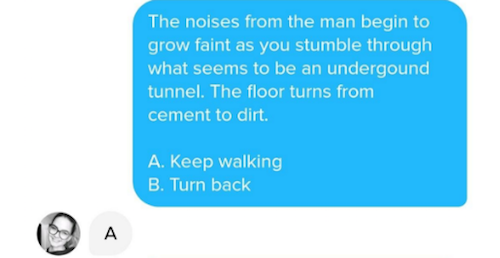 Finally, he leads her towards freedom from this evil tower, and she wisely avoids this red herring exit. Yes, get out, get out!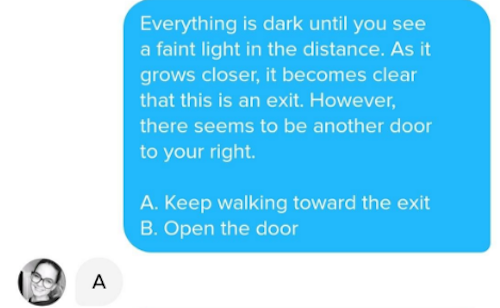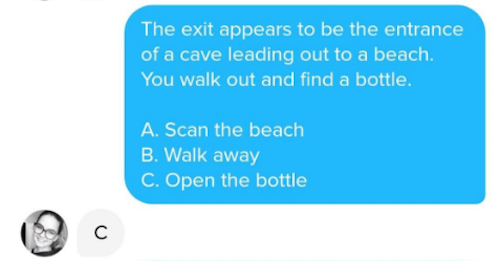 But there's another note: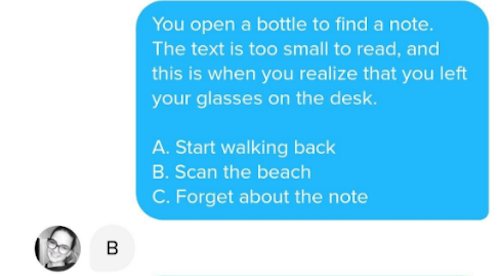 That's new information. This is a set up.
At this point Tinder girl is like, "Get me away from here!" But a person shows up on the shoreline: her paramour. She, of course, chooses to run away from him.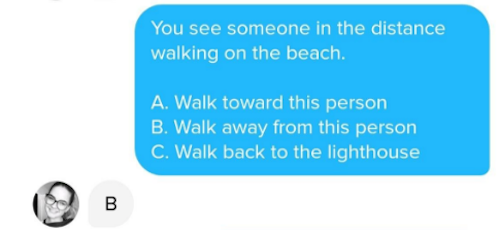 And he has the nerve to run after her:

So he gets what's coming to him, then dares to be offended: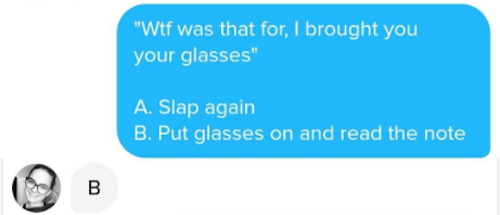 But you know what? It worked.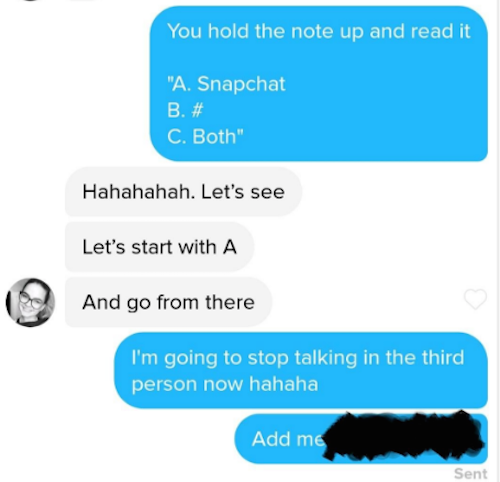 Can you believe she's willing to continue into a real-life adventure with this guy? I guess she knows what she's getting into.
And according to the comments, it turned out she didn't like it:
Well, looks like he needed more to say when the game was over. That's a big problem in dating generally, amirite?