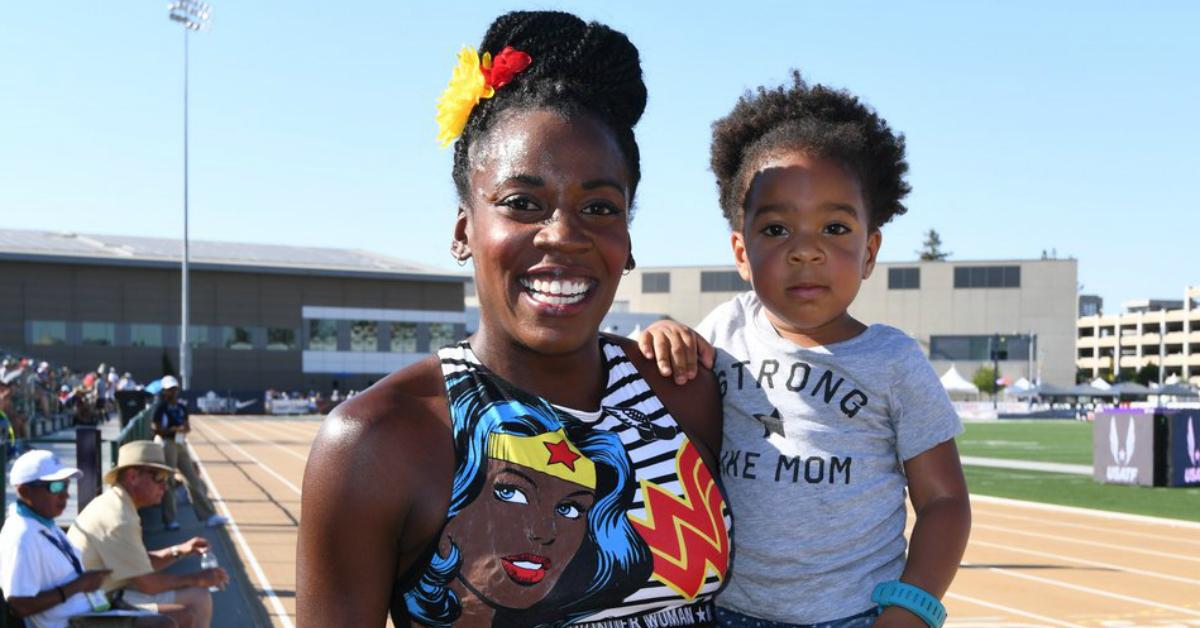 Olympian Alysia Montano Races While Pregnant And Is 'Wonder Woman' IRL
By Mustafa Gatollari
You ever try running after eating a heavy meal? It's not fun, right?
Well try running with a baby inside of your belly. Pregnancy never ceases to amaze me and that includes the amazing way that women handle it with ease and then head right into motherhood. The maternal instinct is definitely real. But yea, running in the Olympics while pregnant definitely takes it to a whole new level.
As impossible as that might sound, that's exactly what US Olympian Alysia Montano did at the 2017 USATF Outdoor Championships.
She ran 800 meters (roughly half a mile) in 2:21:4. The fact that she ran a time, while pregnant, that most of us could only dream of, is pretty darn impressive.
In a post-race interview, Montano said that she was inspired by actress Gal Gadot, who performed Wonder Woman reshoots while pregnant. All of a sudden, her choice in racing attire seems to make a lot more sense now, other than just being awesome.
This isn't the first time that Montano ran while pregnant, either. Previously, she participated in the USATF Outdoor race back in 2014, while pregnant with her daughter Linnea, who was at the race to support her mommy.
Her second child isn't even born yet, but there are some people who are already predicting there's going to be a sibling rivalry.
Montano beat her previous pregnant USATF time of 2:32:13, only to return the next year and take home the gold medal. She also holds the title of the fifth-fastest American ever, with a personal best time of 1:57:34 in the 800m race.
Although she's renowned for her speed and dedication to constantly developing her talent, her determination to celebrate her womanhood is what makes her stand out as an athlete. You go, Montano. (h/t flotrack)