Here's the 4-1-1 on Cardi B and Madonna's Short-Lived Social-Media Beef
On Oct. 23, 2002, Cardi B took to Twitter to call out Madonna for sentiments she made on social media about influencing many artists.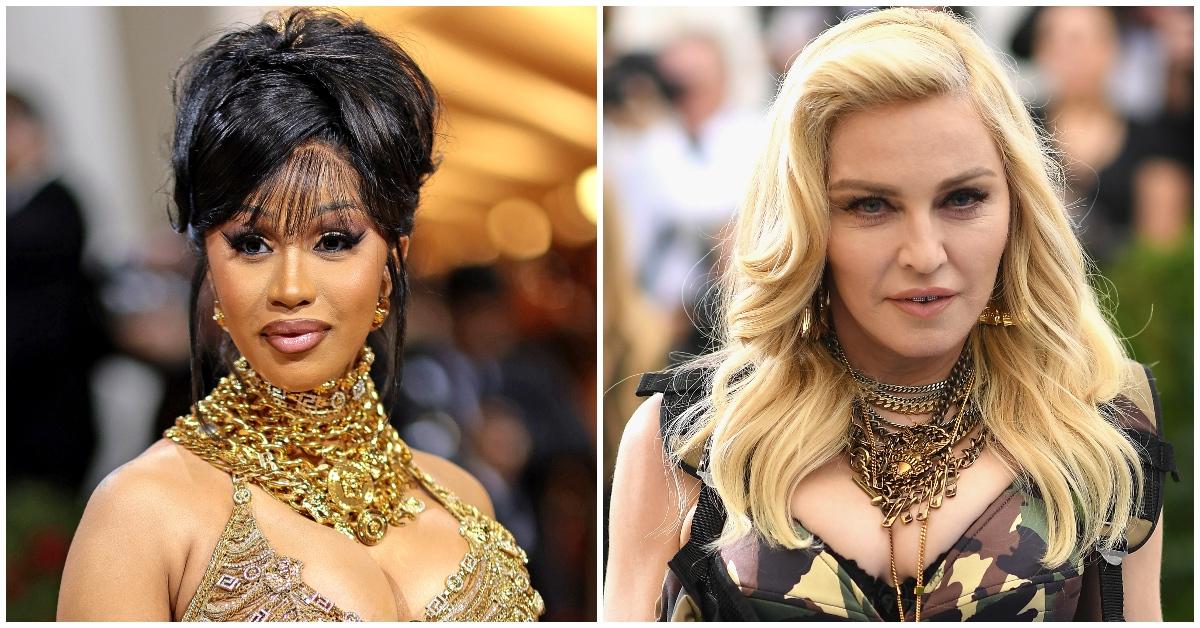 Another day, another beef among females in the music industry to decode. Fans who were glued to social media over the weekend are likely aware that Cardi B had plenty of words for the iconic Madonna. Cardi is known to not hold her tongue as can be seen with Akbar V, Nicki Minaj, JT of the City Girls, and more. However, since Madonna was Cardi's opponent in this beef, fans quickly took sides.
Article continues below advertisement
Thankfully, Cardi B and Madonna were able to patch things up before the beef grew legs. However, the internet remains divided as some people have sided with Cardi B and others believe that she's out of pocket for even making the issue bigger than it had to be. So, what exactly caused the short-lived beef between the "Tomorrow 2" star and Madge? Here's the 4-1-1.
Article continues below advertisement
Madonna took to Instagram Stories to share a post about paving the way for celebrities such as Cardi B, Miley Cyrus, and Kim Kardashian.
Not everything deserves a response, folks! On Oct. 22, 2022, Madonna took to social media to reflect on the 30th anniversary of her book S.E.X.
In Madonna's reflection post, she spoke about opening the doors for sexuality on the mainstream level, as the book included photos of the pop icon being naked, and people of both sexes engaging in erotic poses.
Article continues below advertisement
The 64-year-old went on to share that her bold approach at the time opened the doors for many stars today such as Cardi B, Miley Cyrus, and Kim Kardashian to be accepted for their sexual nature. Keep in mind, Madonna was berated and looked down upon for her artistic expression.
"I spent the next few years being interviewed by narrow-minded people who tried to shame me for empowering myself as a woman," Madonna wrote. I was called a wh-re, a witch, a heretic, and the devil."
Article continues below advertisement
She concluded, "Now Cardi B can sing about her WAP. Kim Kardashian can grace the cover of any magazine with her a-- and Miley Cyrus can come in like a wrecking ball. You're welcome, b---es..."
She included a clown emoji at the end.
Article continues below advertisement
Once Cardi B got wind of Madonna's comments, all hell broke loose. In the now-deleted tweets, the Bronx native immediately responded by saying that she's paid homage to Madonna and looked up to her growing up, but that Madonna could have made her point differently.
"I literally paid this woman homage so many times 'cause I grew up listening to her … she can make her point without putting clown emojis and getting slick out the mouth," Cardi wrote.
Cardi upped the ante by taking a dig at older icons in the industry, saying, "These icons really become disappointments once you make it in the industry. That's why I keep to myself."
Article continues below advertisement
However, later that same day, Cardi updated followers on Twitter to say that she and Madonna had a conversion and that all is well between them.
Article continues below advertisement
Social media users are divided by the beef since Madonna was simply reflecting on her 'S.E.X' book's 30th anniversary.
Madonna fans know that the 1992 coffee table book S.E.X. broke down many barriers within the music industry and beyond. It was released a day after Madonna's album "Erotica," and it featured erotic photographs with everyone from model Naomi Campbell to Vanilla Ice.
While Madonna received major backlash due to its sexual content, the star stood by her decision to release the book. As a result, Madonna paved the way for many female artists wanting to showcase their sexuality.
Although Madonna added a clown emoji at the end of her post and said, "You're welcome b----es," the statement wasn't toward Cardi, Miley, or Kim. It was a dig at critics who had something negative to say about women flaunting their sexuality.
Article continues below advertisement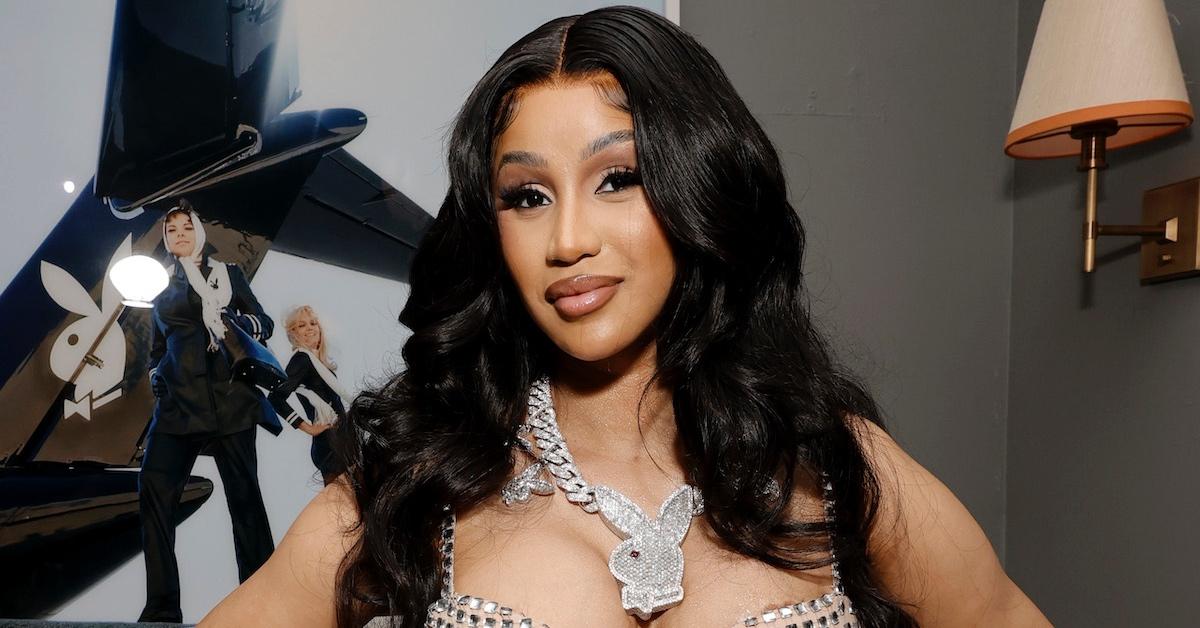 With that in mind, it caused social media users to go back and forth since Cardi is known to respond to backlash immediately.
Let's be clear: There's nothing wrong with defending yourself. However, whether you're an internationally known celebrity or an everyday person, people are always going to have something to say. So, it makes no sense to respond to every last thing said about you.
Article continues below advertisement
Most Cardi B fans will defend her till the end, even if she may be in the wrong. On the flip side, others believe that Cardi reacted to the post without comprehending the point that Madonna was making.
Article continues below advertisement
In this instance, Cardi is now left with egg on her face since Madonna was not trying to be shady or demean her in any way. Sometimes it's better to get on the phone with a person for clarification before responding on a public forum that's known to heighten disagreements and differences in opinion.
Thankfully, all is at peace.