Diego Boneta Talks Latinx Representation and Celeb Impersonations on 'Face to Face With Becky G' (EXCLUSIVE CLIP)
Diego Boneta and Becky G sat down for a conversation about a wide range of topics on 'Face to Face With Becky G.' Here's what went down.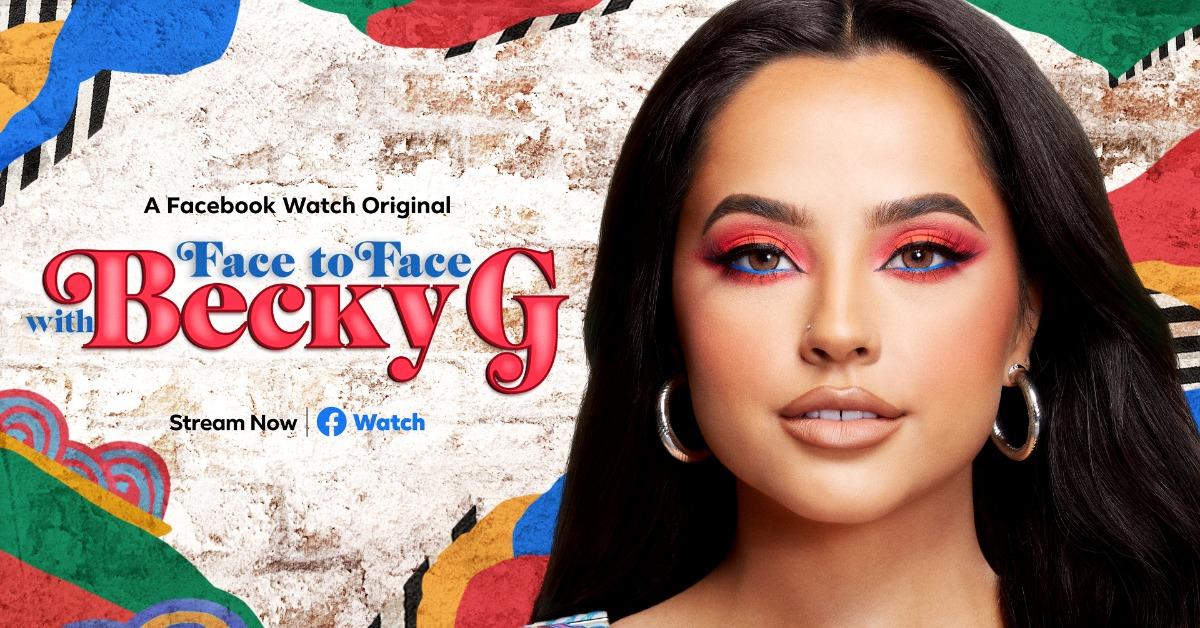 Through a successful career transcending both music and film over the last decade or so, Becky G has become a household name and solidified her spot in pop culture. Her latest endeavor, the Facebook Watch talk show Face to Face With Becky G, sees the star having candid conversations with some of her famous friends about a variety of topics.
Article continues below advertisement
One of Becky's newest guests on the show is actor Diego Boneta, who sat across from the star to talk about everything from Latinx representation to his best impersonations of big stars such as Matthew McConaughey. Keep scrolling to check out a clip of the show exclusively obtained by Distractify, plus more details.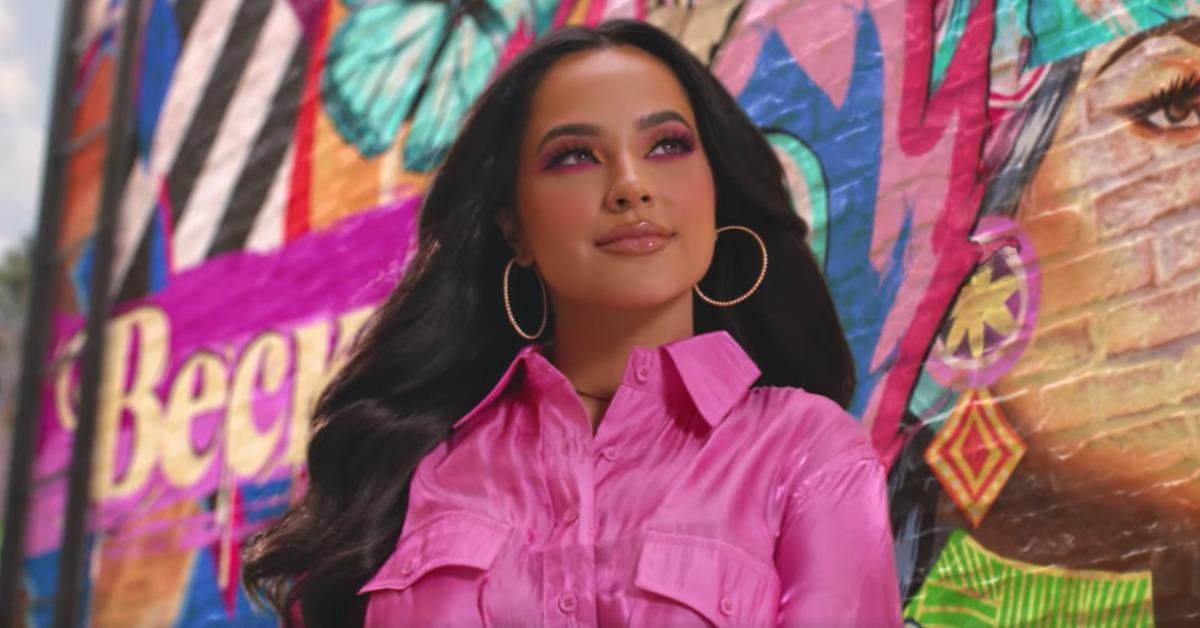 Article continues below advertisement
Diego Boneta gave Becky G his best Matthew McConaughey impression during their chat.
In an exclusive clip, Diego and Becky can be seen conversing about the time that they hosted their first award show together.
"We crushed it!" Diego exclaimed to Becky, who agreed. However, the conversation quickly shifted to one of Diego's memorable actions from that night: his Matthew McConaughey impression.
Article continues below advertisement
"Another thing that you crushed, you had this like, amazing impression. Matthew McConaughey of all people. That will never leave my brain," exclaimed Becky, prompting Diego to laugh.
The actor then takes a stand and prepares himself to recreate the iconic Wolf of Wall Street role that Matthew is so well-known for.
"See now, my hero is me in 10 years. To that I say, 'Amen,' to that I say, 'Alright, alright, alright.' Fugazi is fugaze is fairydust," Diego quips, doing his best Matthew impersonation. It seemed to do the trick, as it made Becky clap and laugh and exclaim, "It's the whistle for me. I cannot!"
Article continues below advertisement
Becky and Diego also had a candid chat about Latinx representation in Hollywood.
It isn't all fun, games, and impressions on this episode of Face to Face With Becky G, as the two stars also spent some time talking in-depth about what it means to be a Latinx icon in Hollywood today.
Becky and Diego said that they'd both been frequently typecasted into stereotypical Latin roles in the past. They also commented on how much harder it is to break through into mainstream roles as Latinx actors.
Article continues below advertisement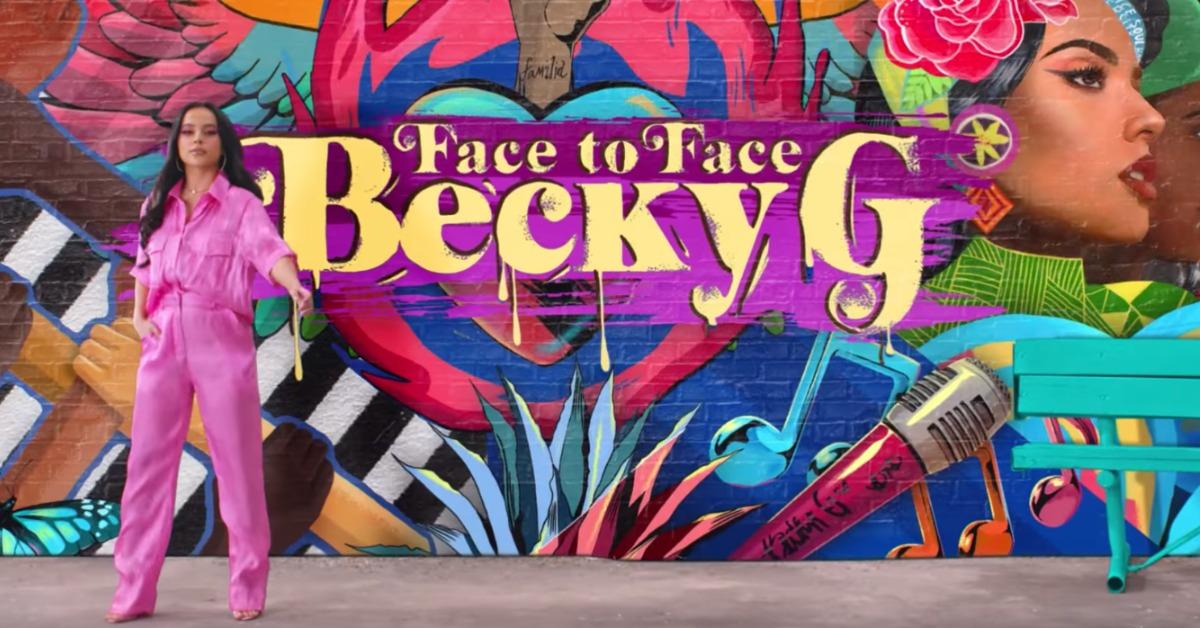 This season of 'Face to Face With Becky G' has spotlighted some pretty big guests.
Diego is actually the final guest lined up for this season of Face to Face With Becky G, but if we take a look back, Becky has had some pretty impactful conversations in recent weeks and months with a bunch of huge stars.
Article continues below advertisement
Other big names who have sat down with the singer and actress as of late are Demi Lovato, Isabela Merced, Anthony Ramos, Mickey Guyton, Tinashe, Rome Flynn, Chiquis, Manny MUA, Angel Merino, Christen Dominique, and Sofia Reyes.
Some of the topics covered throughout the season have included how Latin representation has evolved in the media, individual journeys of self-discovery and acceptance, the Latinx beauty revolution, and how women can break into the largely male-dominated Latin music industry.
Catch Face to Face With Becky G streaming on Facebook Watch now!