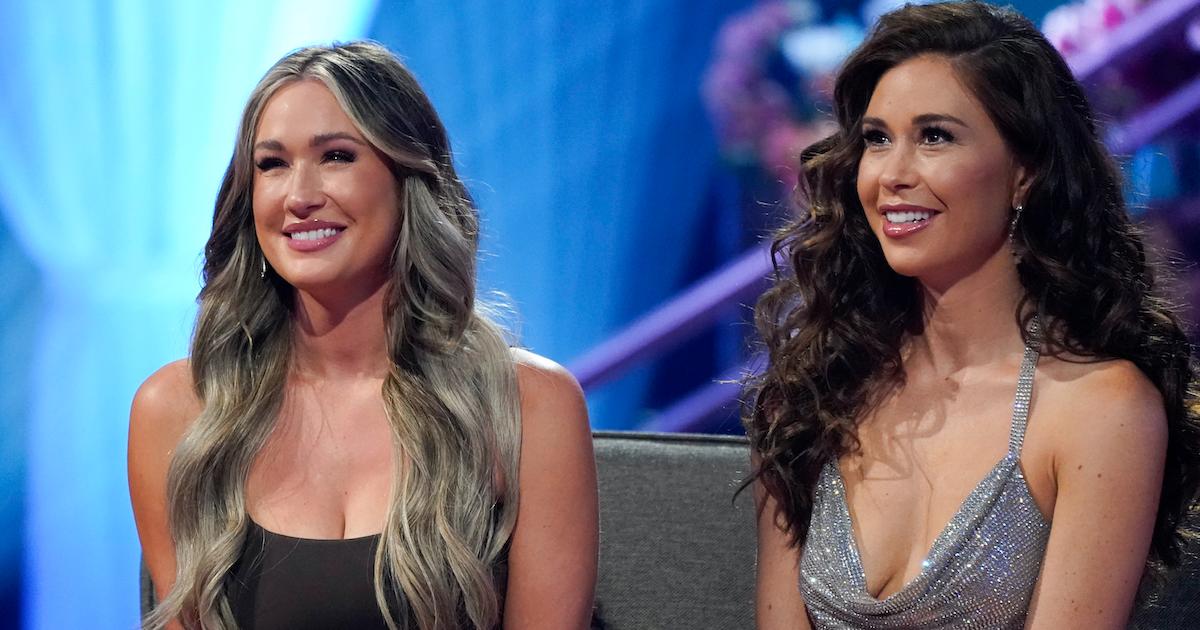 Gabby and Rachel's Final Guys Got to Meet Their Families Ahead of 'The Bachelorette' Finale
Do Gabby Windey and Rachel Recchia have any siblings? Their respective families appeared on the penultimate episode of Season 19.
Spoiler Alert: This article contains minor spoilers for Season 19 of The Bachelorette.
After a dramatic season featuring two leads, several shocking exits, and plenty of discussions about commitment, Rachel Recchia and Gabby Windey will soon be ending their journeys as the stars of The Bachelorette Season 19.
Article continues below advertisement
Before anybody pops the question on the finale, The Bachelorette lead (or, in this case, the leads) introduces the final one or two contestants to her family. The "meet the family" portion of the season tends to be crucial, as the loved ones can often provide insight to the lead. They can also offer clarity on whether a suitor is ready for commitment, or if he will be able to fit in with the family.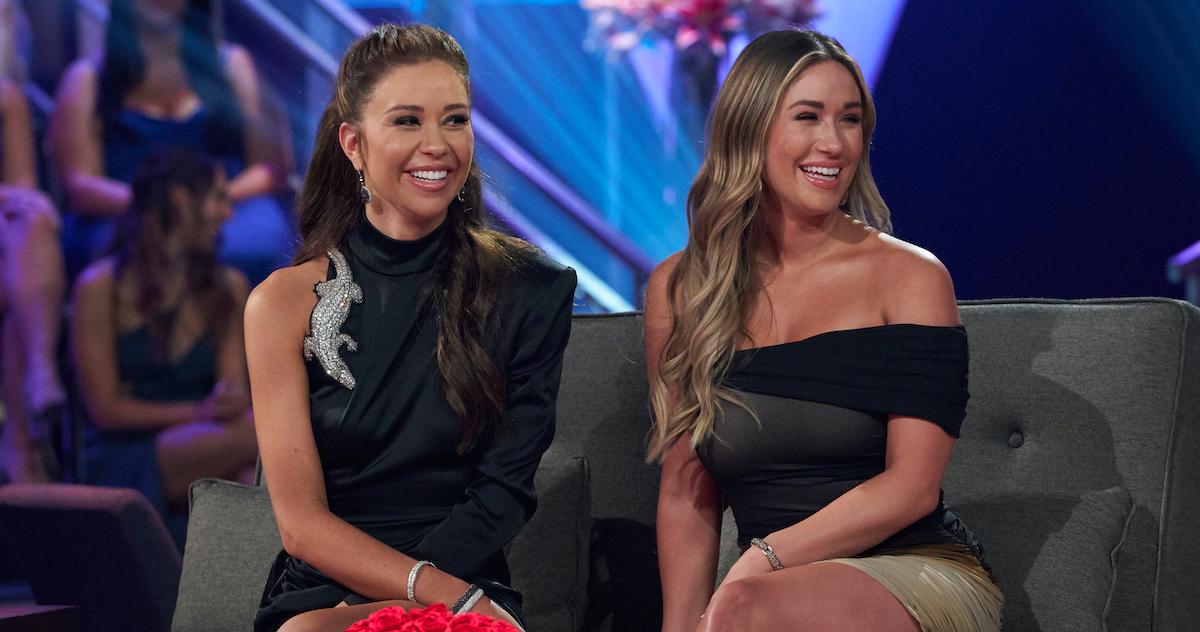 Article continues below advertisement
On the Sept. 13 episode of The Bachelorette, Gabby and Rachel's nearest and dearest arrived in Mexico to meet the final few guys.
Gabby's grandfather, Grandpa John, and Rachel's close friends, Sam and Nate, got plenty of attention online after they appeared on the "meet the family" visits.
Because viewers didn't get to meet any siblings, some viewers wondered if both of the leads were only children.
Do Gabby and Rachel have any siblings?
Though they did not appear on the ABC program, both Gabby and Rachel do have siblings. Gabby has an older sister named Jazzmin "Jazz" Windey, who works as a photographer in Illinois (she was previously based in Colorado).
Gabby's older sister is married to Cameron Volk, and the spouses share three children together.
Article continues below advertisement
Rachel, on the other hand, has a younger brother named Anthony Recchia. Per his LinkedIn, Anthony graduated from the University of South Florida with a degree in marketing in 2021.
It's unclear why the leads' respective siblings did not appear on The Bachelorette Season 19. However, Rachel and Gabby did each get support from their other important family members and friends during the Sept. 13 episode.
Article continues below advertisement
Though their siblings weren't there, Rachel and Gabby's final suitors did get to meet the leads' other family members and friends.
While their siblings didn't appear on the show, both Rachel and Gabby were able to introduce their remaining contestants to the other important people in their respective lives.
Rachel's remaining two finalists, Aven Jones and Tino Franco, got to meet her parents, "Big" Tony and Mary Anne Recchia, and her aforementioned close friends, Nate and Sam in Mexico.
As viewers who tuned in to the Sept. 13 episode will already know, when Sam and Nate spoke to Aven, they learned that he wasn't necessarily ready to get engaged to Rachel on the show.
Their conversation with the sales executive surprised Rachel, and she ended up deciding to send him home ahead of their final date.
When Rachel's group met Tino, things did go better, and he expressed his desire to propose at the end of the season.
Article continues below advertisement
At a different point in the episode, Gabby got to introduce her loved ones, including her dad, Patrick Windey (who utilized Love Actually-esque cue cards to converse with Gabby and Clayton Echard on The Bachelor), his girlfriend, her grandpa, John, and her aunt, Julie, to her only remaining suitor, Erich Schwer.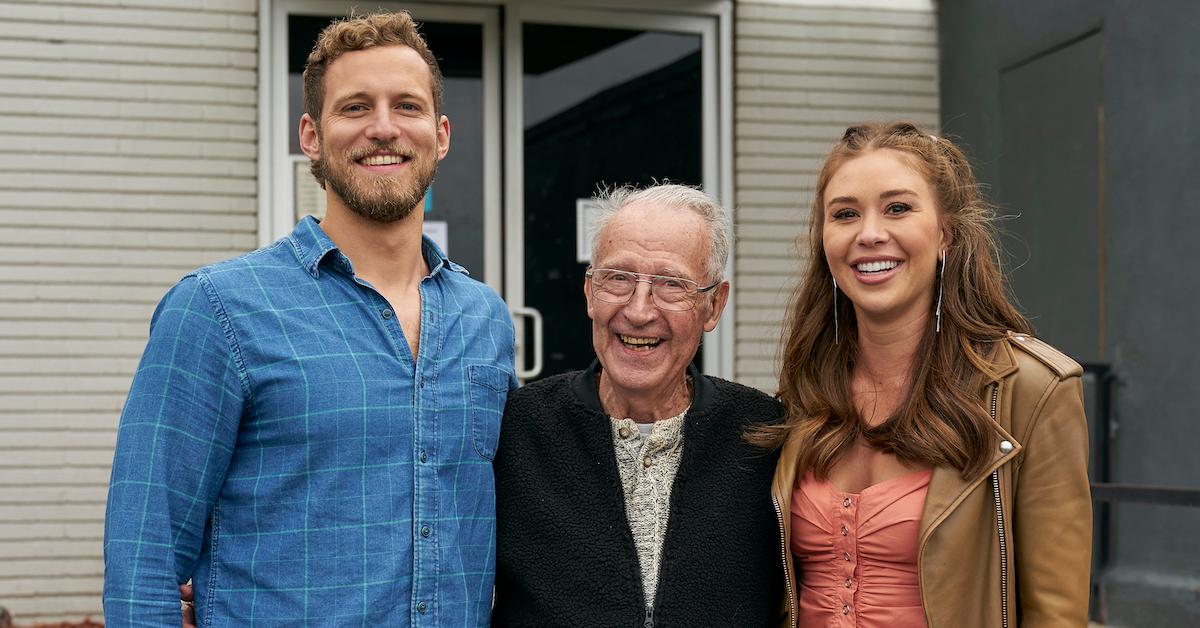 Gabby's beloved grandfather had already met Erich during their first one-on-one date earlier on in the season, and he was excited that the real estate analyst was the final guy for his granddaughter.
Now that Tino and Erich have met the families, will they soon be getting down on one knee? You'll have to tune in to find out.
The Bachelorette Season 19 finale will air on Tuesday, Sept. 20 at 8 p.m. ET on ABC. You can also stream latest episodes on Hulu.