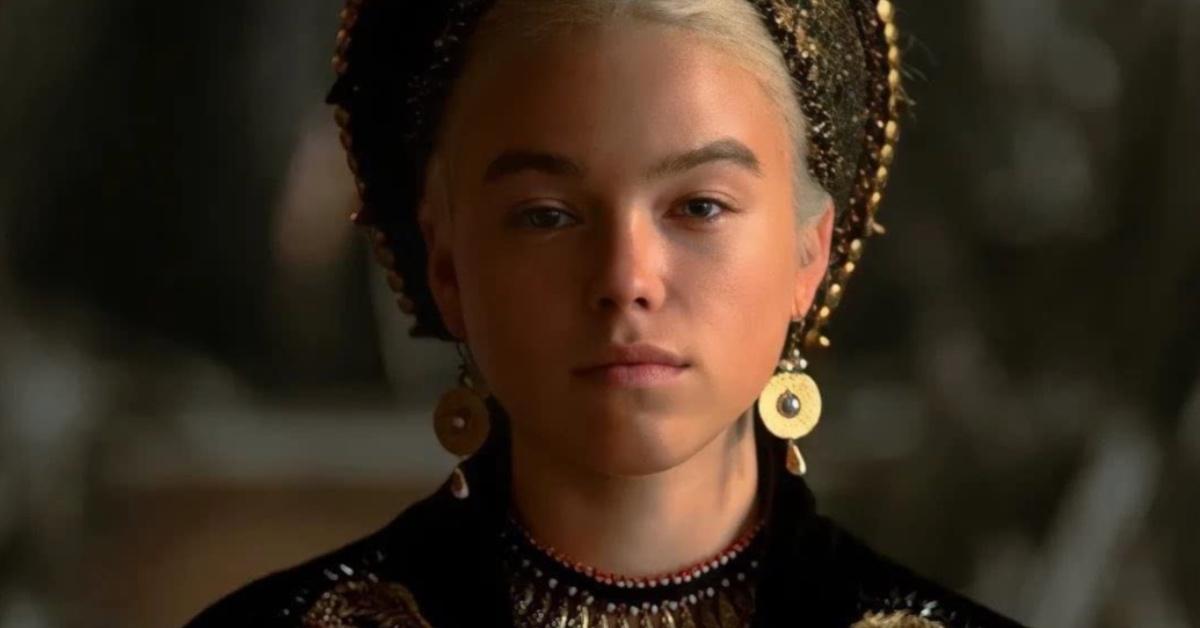 Rhaenyra Was Named as Viserys's Heir in the Season 1 Premiere of 'House of the Dragon'
Spoiler alert: this article contains spoilers for Season 1 of House of the Dragon.
The new Game of Thrones prequel, House of the Dragon, kicked off on HBO on Sunday, Aug. 21, 2022. Starring Matt Smith, Rhys Ifans, and other A-listers, the new TV series captures the period leading up to the so-called Dance of the Dragons, aka the Targaryen civil war. King Viserys (Paddy Considine) named Princess Rhaenyra Targaryen (Milly Alcock) as his heir in the Season 1 premiere. Does Rhaenyra become the queen?
Article continues below advertisement
Does Rhaenyra ever become queen in 'House of the Dragon'?
Season 1, Episode 2 of House of the Dragon captures Rhaenyra's attempts to carve a space for herself in the hierarchy.
She does so by offering to get the dragonriders take bloodied revenge on Prince Craghas "Crabfeeder" Drahar (Daniel Scott-Smith), the hideous villain who destroys Lord Corlys Velaryon's (Steve Toussaint) ship alongside three others in the first scene of the episode. "You have dragonriders, father," she tells the disgruntled king at one point. "Send us."
But Rhaenyra's suggestion is promptly rejected.
Article continues below advertisement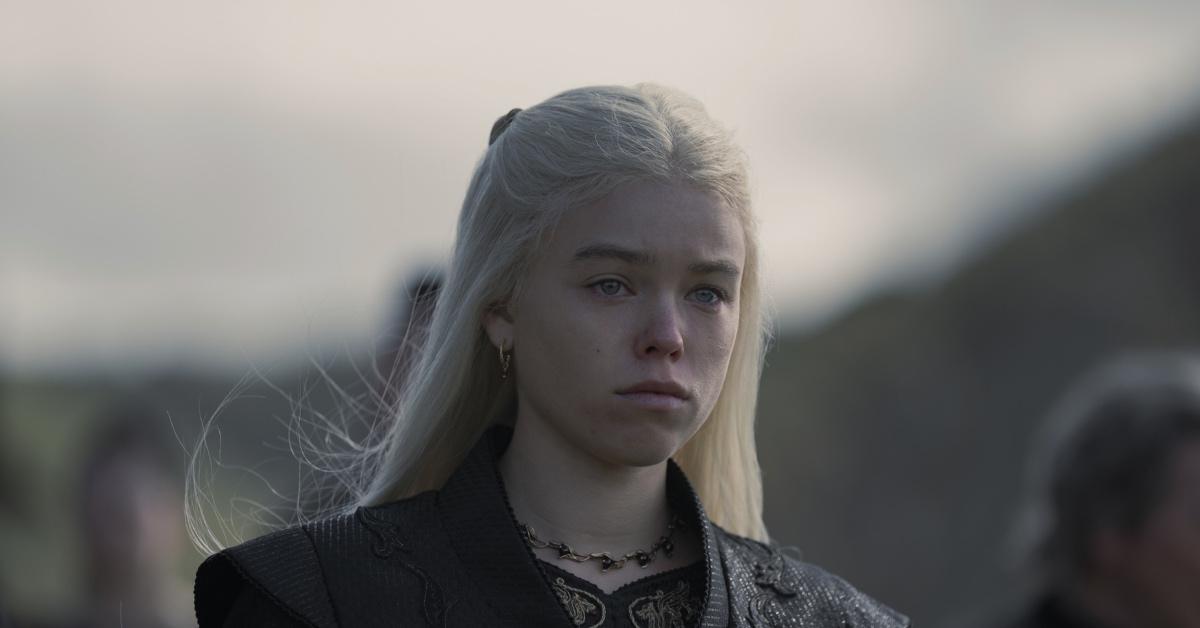 Rhaenyra doesn't get elected as the queen in Season 1, Episode 2 of House of the Dragon. Even worse, the episode highlights the challenges she is bound to face in her attempts to lay claim to the throne.
Article continues below advertisement
She relentlessly tries to prove that she is the best person to replace her father, King Viserys. But the step would go in the face of the traditions — a male heir is expected to ascend the throne — making it more complicated for Rhaenyra to refute the critics and put herself in a prime position.
In another scene, Rhaenyra has to fulfill the demeaning task of choosing a Kingsguard. She elects Ser Criston Cole (Fabien Frankel), a man with actual combat experience. But the choice offers no political gain. Cut to: Rhaenyra instructs Otto Hightower (Rhys Ifans) to stop interfering with her choices.
Article continues below advertisement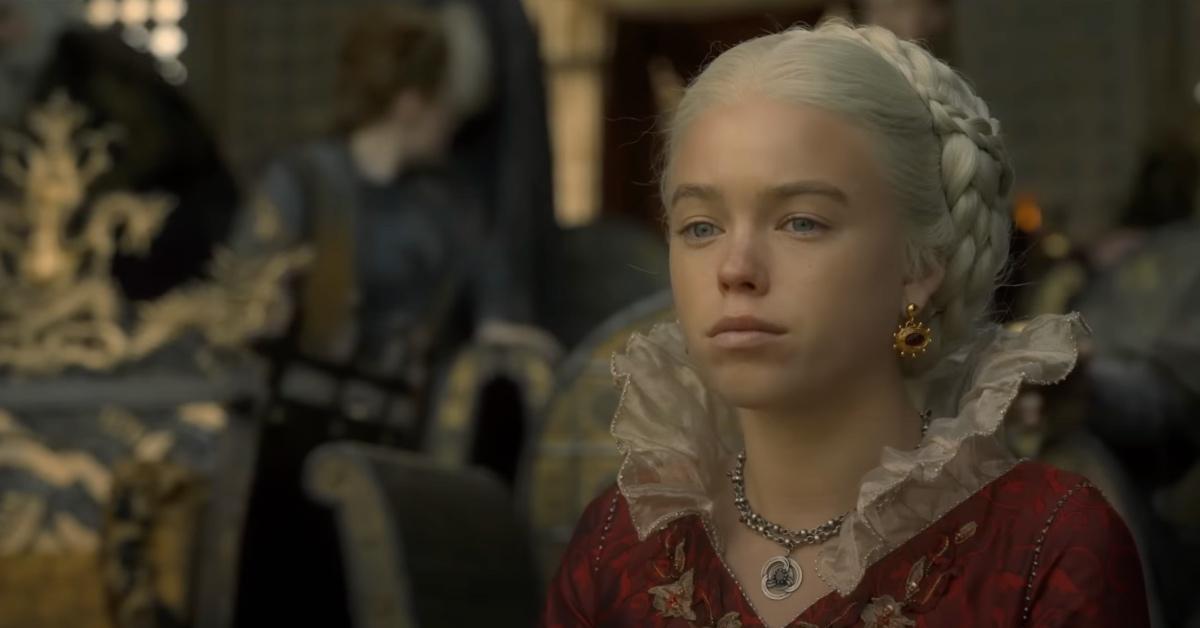 In an epic scene, Rhaenyra snatches back the dragon egg Prince Daemon Targaryen stole.
In perhaps the most memorable scene of the episode, Rhaenyra takes her dragon, Syrax, to Dragonstone in a bid to stop Prince Daemon Targaryen (Matt Smith) in his tracks and take back the dragon egg he stole for his unborn and yet-to-be-conceived child with Mysaria (Sonoya Mizuno).
Article continues below advertisement
As Rhaenyra discovers, Daemon took Dreamfyre's egg, which was once prepared for Baelon's cradle. Worse, he did so by telling a series of elaborate lies. Otto beats her to it, catching Daemon and Mysaria on the bridge. He orders them to vacate Dragonstone. A stand-off soon ensues.
Article continues below advertisement
Rhaenyra arrives at the perfect time, ordering Daemon to vacate Dragonstone. She then challenges him to kill her. "If you wish to be restored as heir, you'll need to kill me, she tells him. "So do it, and be done with all this bother." Daemon throws the egg at her. Rhaenyra flies back home, telling Viserys about what has happened. "You're my only heir. You could've been killed!" he says.
"I retrieved the egg without bloodshed," Rhaenyra answers. They then touch on the topic of succession, with Rhaenyra reassuring her father she knows he will have to honor his duties. "You are the king, and your first duty is to the realm," she says. "Mother would have understood this, just as I do."