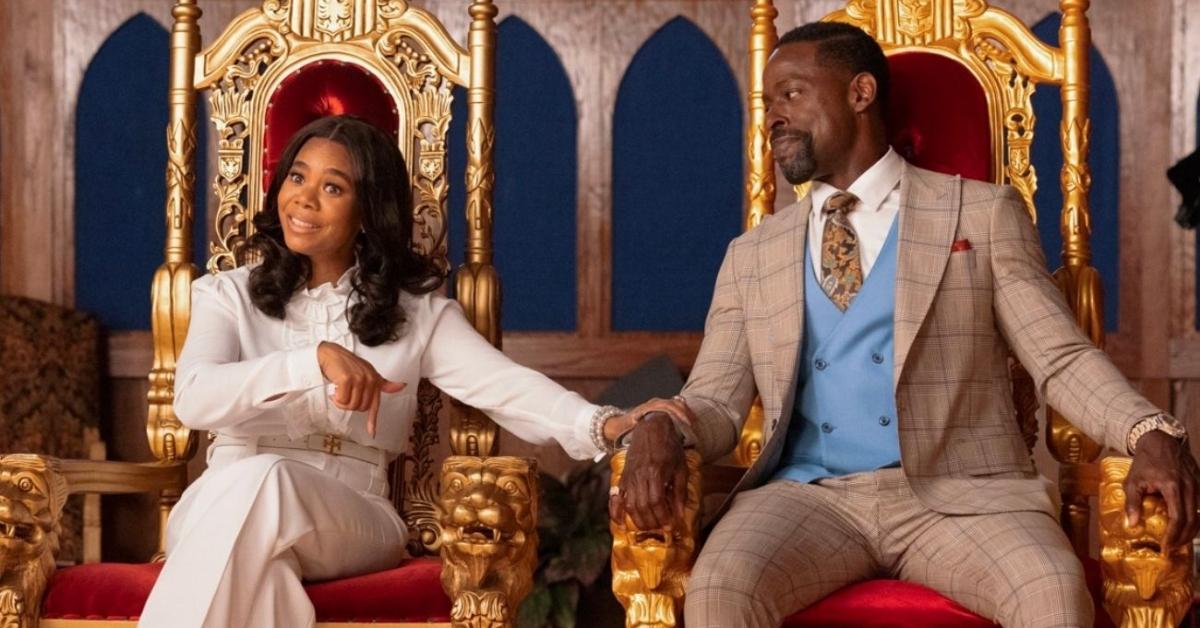 'Honk for Jesus. Save Your Soul' — Ebo Sisters Talk Themes in Sterling K. Brown and Regina Hall Mockumentary (EXCLUSIVE)
Will he rise again? Honk for Jesus. Save Your Soul is a mockumentary film that questions the ideals surrounding organized religion and religious leaders. The satirical comedy showcases the aftermath of Pastor Lee-Curtis Childs's (Sterling K. Brown) fall from grace after he is caught in a scandal involving younger male members of his congregation.
Article continues below advertisement
Attempting to rise in power once again, this southern Baptist megachurch pastor and his wife, first lady Trinitie Childs (Regina Hall), document their attempt to reopen their church and gain back the tens of thousands of worshipers in their community.
Distractify spoke exclusively with writer and director Adamma Ebo and producer Adanne Ebo about the film's exploration of "unchecked power" and how they worked with actors Regina Hall and Sterling K. Brown to craft the complex personas of Pastor Lee-Curtis and Trinitie Childs.
Article continues below advertisement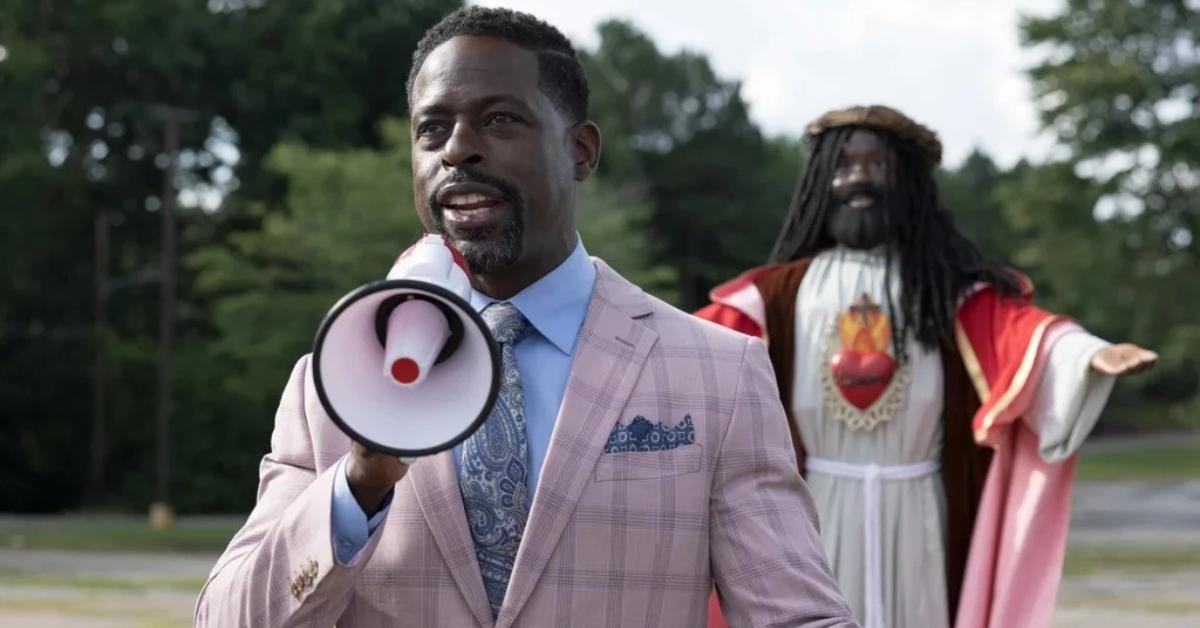 'Honk for Jesus. Save Your Soul': Ebo sisters talk themes and characters in satirical mockumentary.
The film is grounded in the sisters' own experiences with southern baptist megachurches. Adanne told us that one of the big themes that the pair wanted to explore in Honk for Jesus was "this concept of unchecked power and how individuals who are not necessarily in the power position can be complicit in that unchecked power."
Adamma voiced that as a director, she wanted to show the complexities of people, as most are not inherently bad, like in the case of the outlandish Pastor Lee-Curtis.
Article continues below advertisement
"I talked to Sterling about it a lot when discussing Lee-Curtis as a character," Adamma explained. "First of all, Lee-Curtis believes his own hype. But I think he truly believes in the Word of God. And he truly believes that if he can just pray a little harder, if he's just a little more devout, he can be better. He is just a bit misled."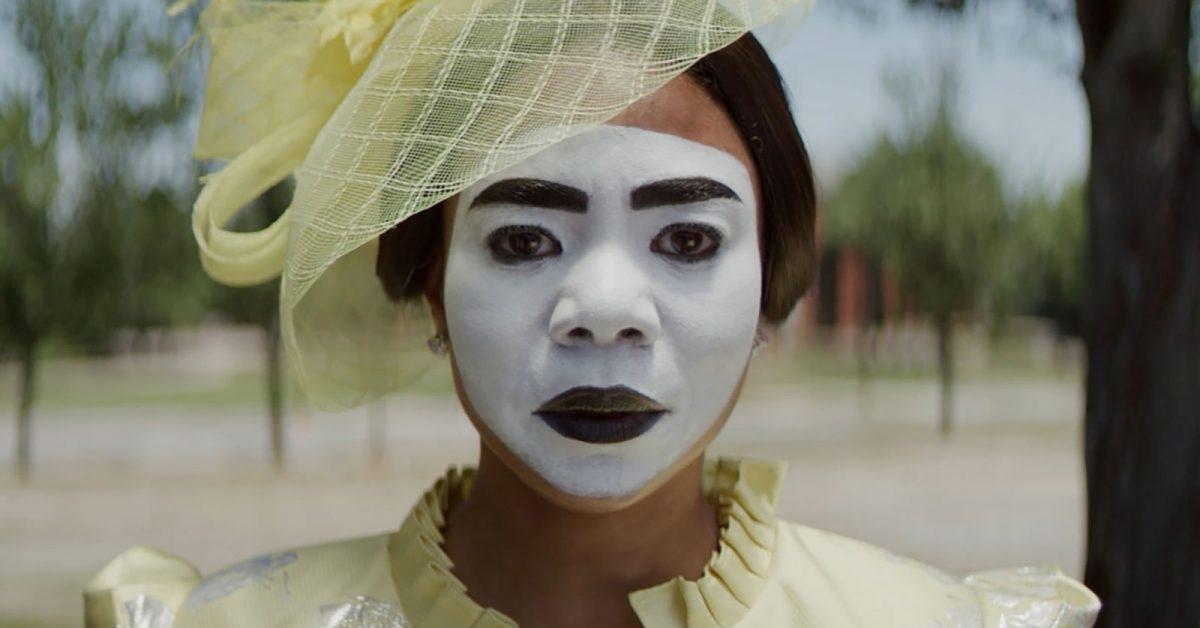 Article continues below advertisement
Pastor Lee-Curtis and first lady Trinitie are not ready to give up their position within their congregation. However, another pastor and first lady, Keon and Shakura Sumpter (Conphidance and Nicole Beharie), are on a mission to expand their megachurch within the community.
'Honk For Jesus. Save Your Soul' star Nichole Beharie talks acting opposite Regina Hall and Sterling K. Brown.
In the film, the Sumpters are set in opposition to the Lee-Curtis and Trinitie to juxtapose their relationship dynamic. Unlike Trinitie who stands behind Lee-Curtis, Shakura preaches alongside her husband on stage as a co-pastor.
Article continues below advertisement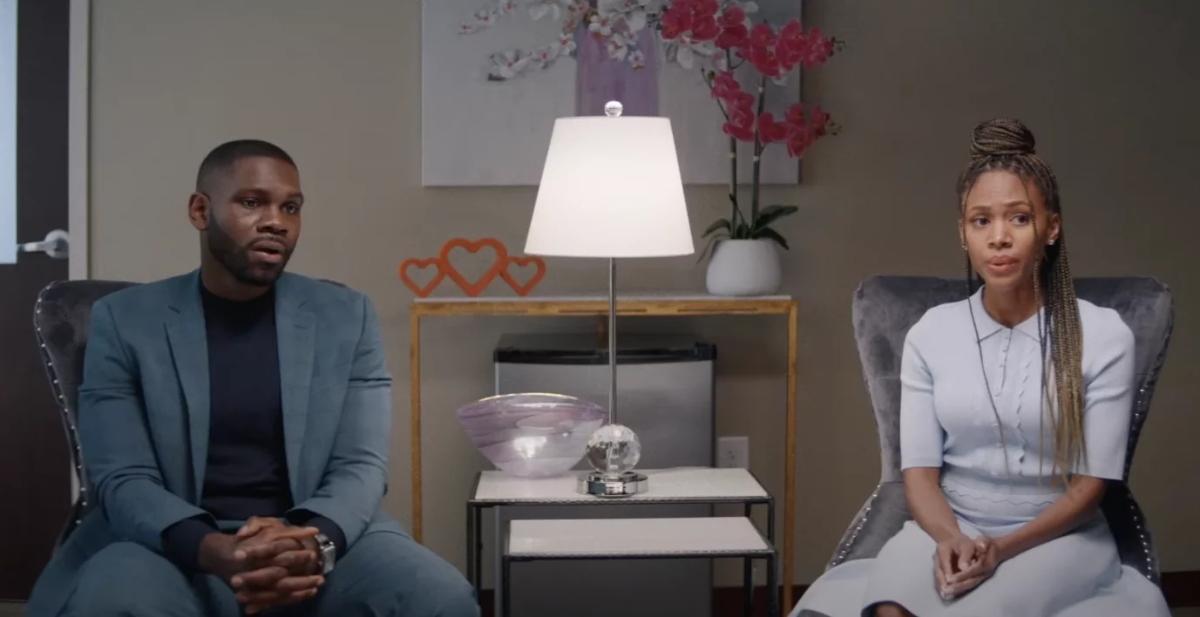 "That was one of the things that I really liked about this couple is it reflected sort of the new waves that you're actually seeing," Nichole told Distractify.
"A female pastor is in some [churches] is an unheard of thing, right? It's sacrilege in some places. And so getting to play this woman who is a partner or co-pastor was really interesting, and a lot of fun in juxtaposition to Sterling and Regina, where she's sort of behind the man," she added.
Article continues below advertisement
During one hilarious scene, the two couples are faced with trying to convince the other to move the opening date of their church. According to Nichole, audiences are only seeing the "tiniest" bit of what transpired on set.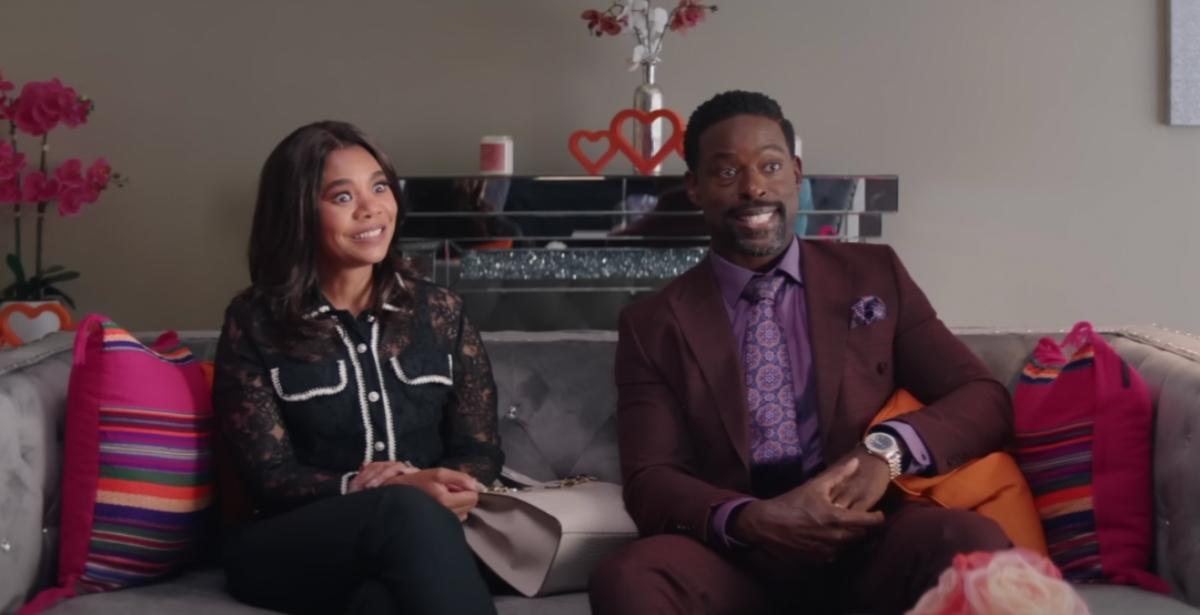 "It was so much fun working with [Sterling]. Regina is a mastermind at comedy. She's been in the game doing this flawlessly for [years], like, I learned so much just being in the space with her timing," she gushed, telling us that the actors were able to play off of one another during the scene. "And Sterling is just doing some insane things in this movie, like really captivating."
Honk for Jesus. Save Your Soul is available in theaters and on Peacock on Sept. 2.