The New 'Chucky' TV Series Is Super Gay
'Chucky' fans were delighted to see that everyone's favorite serial-killing doll is now getting his own TV series, but how is it different than the movies?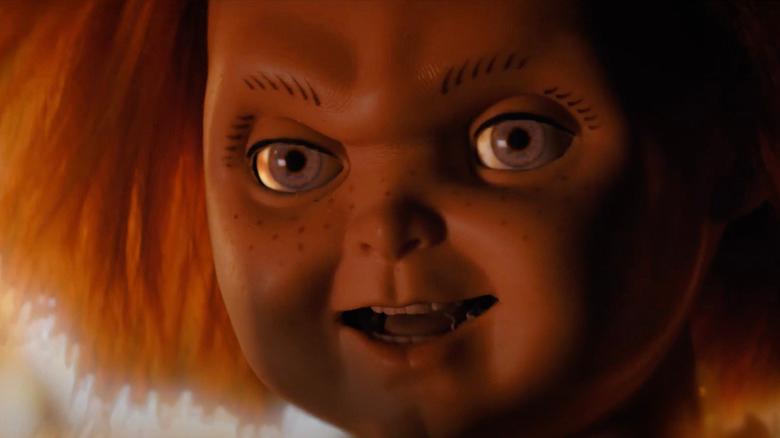 Loving cheesy horror movies is kind of complicated. The stars are undeniably the "boogeyman." Jason Voorhees, Freddy Krueger, Michael Meyers. Even though these bad guys are killing people and/or generally making life miserable, for some reason we're quietly rooting for them. We must be because we keep tuning in to see them do it over and over again with each new sequel.
However if we're talking about horror flicks, we'd be remiss in leaving out Chucky, who actually has his own TV series now. But how is it different from the movies?
Article continues below advertisement
How is the 'Chucky' TV series different?
If you aren't all that well-versed in the Chucky cinematic universe then just know this: it's changed a lot over the years with specific plot points mined for more source material with oddly hilarious/heartwarming results.
The first Chucky movie was a straight-up slasher flick with an occult premise. It's about a Chicago serial killer by the name of Charles Lee Ray who happens to be a cosmopolitan individual.
In addition to murder, he also enjoyed practicing voodoo and before he's cornered by a police officer who blasts him in the chest, he manages to transfer his soul to a "My Buddy" doll before perishing.
Charles aka "Chucky" lived on in doll form, and he's still got the hankering for murder. And screaming, boy there's a lot of screaming and gesticulating whenever Chucky's grabbed or when he's about to stab someone to death.
Article continues below advertisement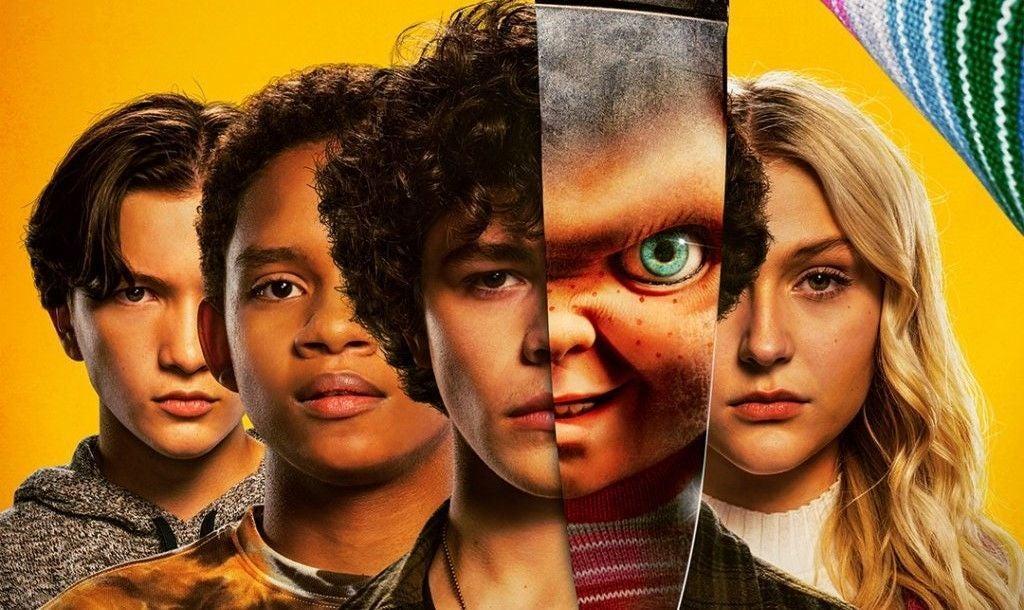 As a strictly horror film premise, it's kind of silly that a tiny little figure you could easily punt across the room or light on fire or trap in a stove or put a plastic bin over could be scarier than a towering monster like Michael Meyers, or the demonic soul of a pedophile who murders people in their dreams like Freddy Krueger.
But subsequent Chucky aka Child's Play movies decided to go even deeper into the voodoo/occult aspect of Chucky's inception.
Article continues below advertisement
In fact, follow-up films feature Chucky actually having a doll baby with a devout female fan of his who transfers her own soul to a doll. They end up having a baby, one who "grows up" to be, in Chucky's own words, "queer."
Which brings us to the Chucky TV series.
Article continues below advertisement
The 'Chucky' series is all about a young gay man coming to terms with his sexuality while growing up.
The Chucky series will make sense in the franchise's greater "arc". Gizmodo states that the new show "stays very true to the spirit of the movies, putting the focus on the young cast at its core while also making room for some familiar folks from Chucky's past."
The show's creator, Don Mancini also gushed about the ability to work within a serialized TV format and how that opens up a variety of different narrative options for him and the characters. The show will introduce Charles Lee Ray's backstory, but Mancini says the way episodes are paced has folks pushing against and pulling for the same characters at different points in the show.
Article continues below advertisement
For example, there's a bully character who treats the show's protagonist, Jake, like absolute garbage. Mancini says there are points in the show where you want Chucky to kill this bully. However, as viewers learn more about the big meanie and why they're treating Jake the way they are, that sentiment changes.
Article continues below advertisement
Despite being a total psychopathic murderer, Mancini has said Chucky's a rather progressive character: "One of my favorite dialogue exchanges in the show is when Chucky is reading Jake's diary. And he says to Jake, 'You should just call it Devin, Devin, Devin,' and Jake is embarrassed. So Chucky says, 'You know, I have a queer kid,' and Jake is like, 'What? And you're cool with it?' And Chucky says, 'Well, I'm not a monster, Jake.'"
Mancini continued, "So, you know, he's sort of in a good position to become Jake's seeming ally in that way because he's not a bigot. He's not homophobic. He's not racist. He's just a psychopath who doesn't discriminate. He'll kill anybody!"
A murderous doll helping a young gay man figure himself out? Sounds pretty awesome, actually. You can catch it on SyFy and USA on Tuesday nights at 10 p.m. EST.