Adele Flaunts a Massive Diamond Ring at the 2022 BRIT Awards — Is She Engaged?
Adele made her return to the red carpet for the 2022 BRIT Awards and immediately sparked engagement rumors with a massive diamond ring. Is she engaged?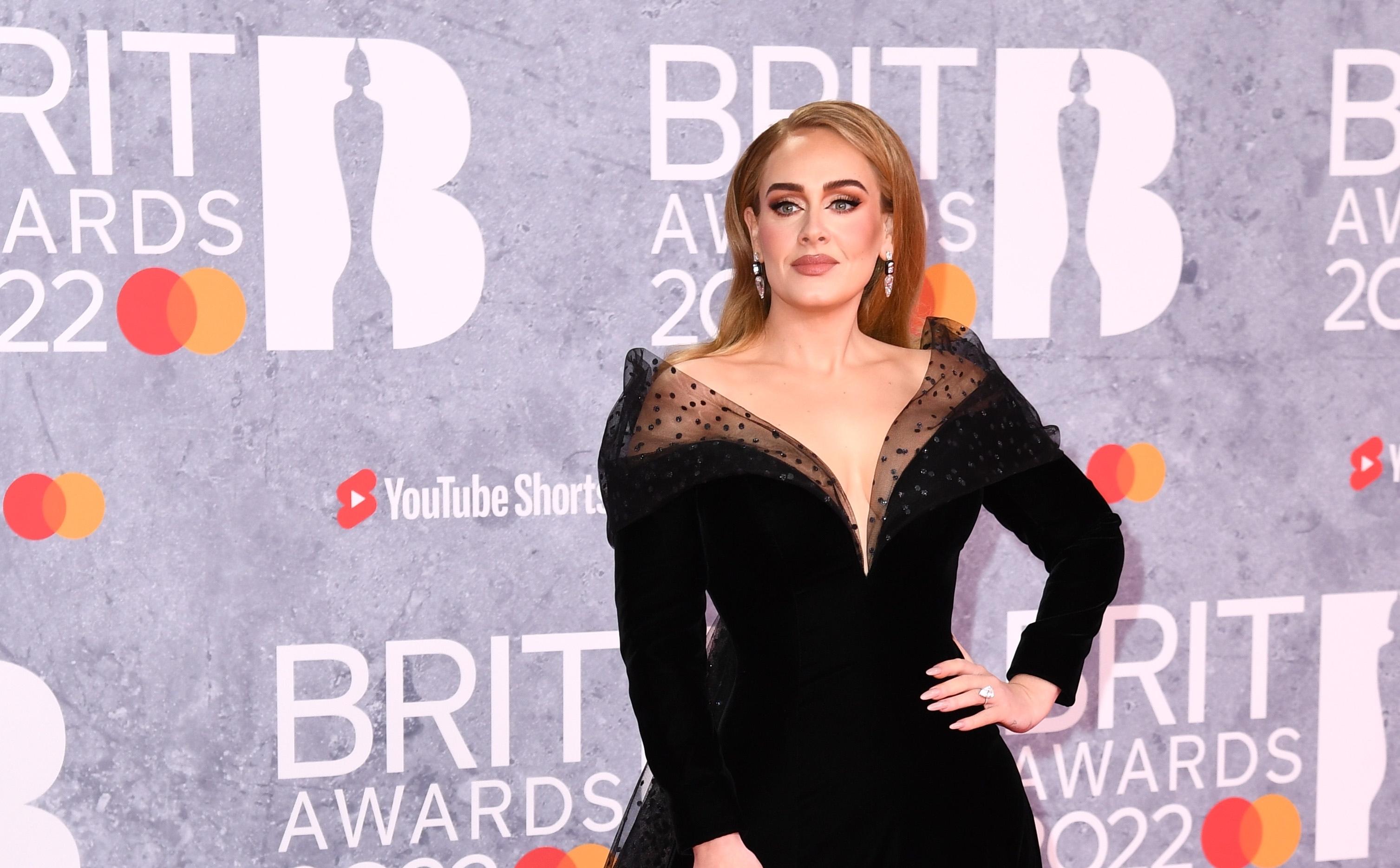 After many years concealed from the public eye, Adele made her official return to the red carpet at the 2022 BRIT Awards. The iconic singer-songwriter stole the night, performing a stunning arrangement of "I Drink Wine" and leaving the ceremony as the most awarded artist with three accolades, including Artist of the Year.
Article continues below advertisement
While many admirers praised the 33-year-old for her musical achievements, others were too immersed in her red carpet outfit.
The "Easy on Me" songstress made quite the impression, sporting a breathtaking floor-length custom velvet gown adorned with plenty of accessories — including a massive diamond ring on her left ring finger, which, of course, sparked engagement rumors. So, is Adele engaged? Here's everything we know.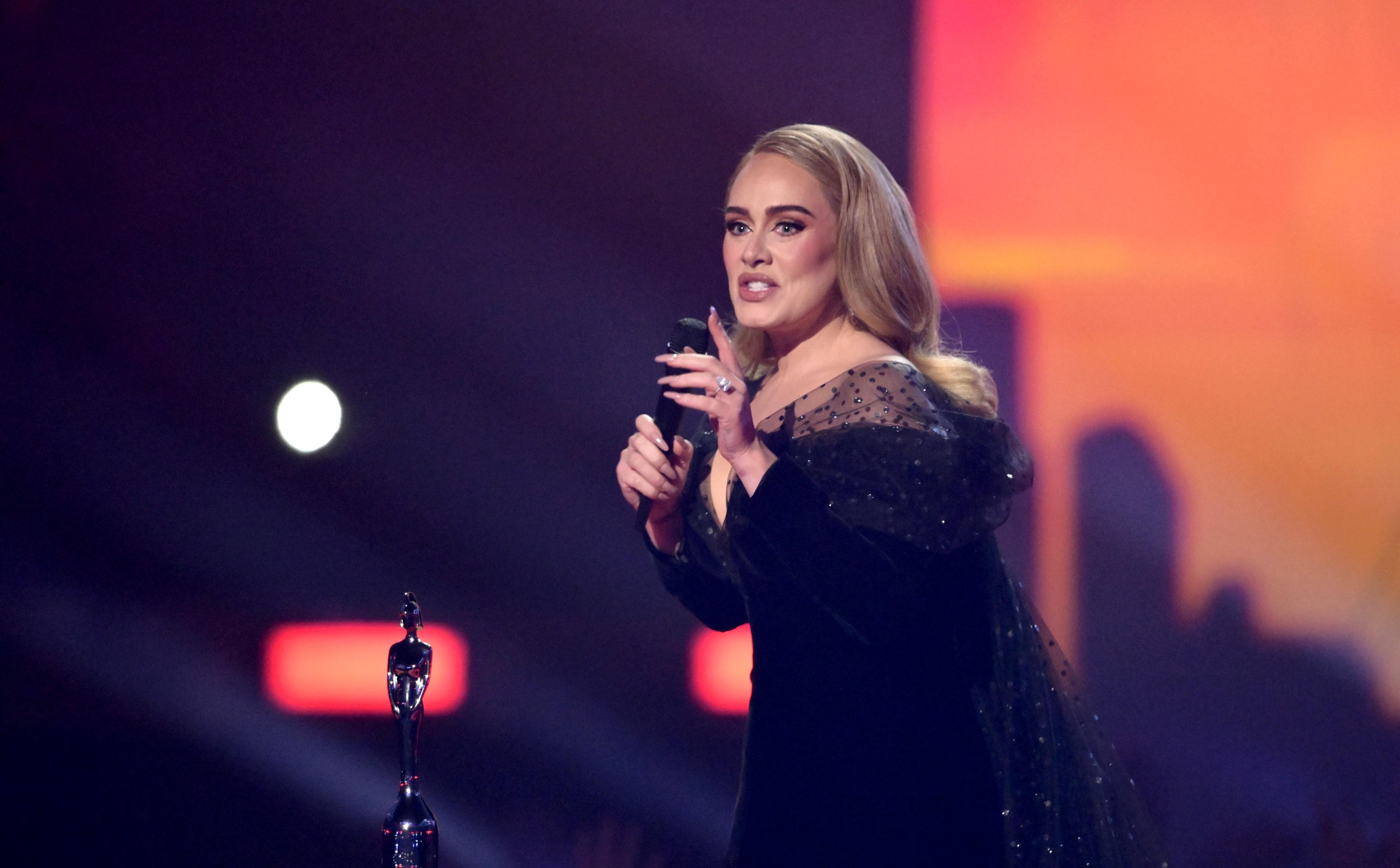 Article continues below advertisement
Is Adele engaged? The rock on her left ring finger says yes!
Though the night was a celebration for Adele's album "30," everyone was too busy speculating about her love life thanks to the enormous pear-shaped rock on her left ring finger.
Obviously, the "Rumour Has It" artist is currently in a relationship with sports agent Rich Paul, who she's been dating since at least July 2021, when the pair were spotted sitting courtside at Game 5 of the 2021 NBA Finals.
Nearly two months later, Adele confirmed their relationship on Instagram. Then, the English superstar opened up about their romance with Vogue for the November 2021 issue, confirming she and Rich have been friends for years but didn't begin a relationship until the beginning of 2021.
Article continues below advertisement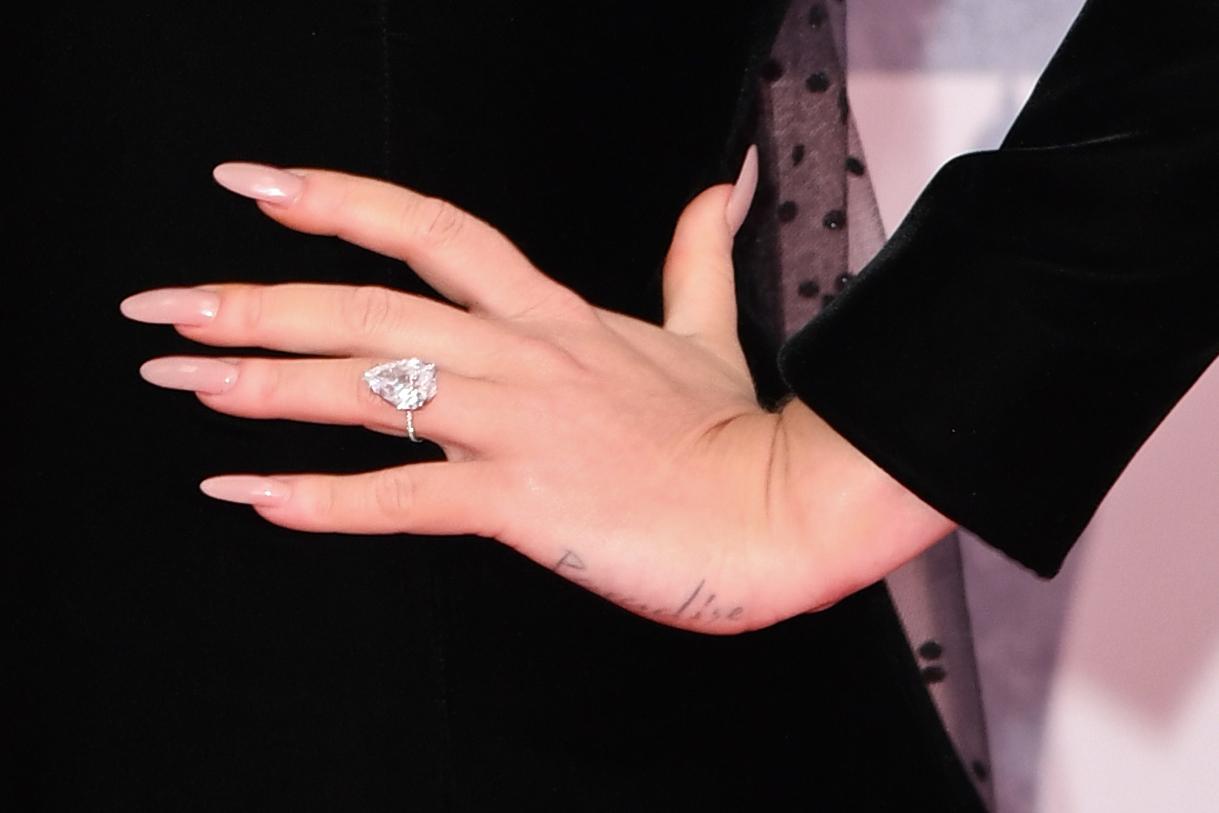 "He was always there, I just didn't see him ... He's just so f--king funny," Adele told the outlet of her boyfriend. She added that she feels incredibly safe with Rich: "I don't feel anxious or nervous or frazzled. It's quite the opposite. It's wild."
Now, it appears things are getting pretty serious between the two stars — is an engagement in the cards for Adele and Rich? The general public and Adele's fandom (deemed Daydreamers) seem to think so!
Article continues below advertisement
Adele's dazzling diamond ring sparked plenty of responses on social media.
Once photos and videos of Adele walking the BRIT Awards red carpet became readily available, all anyone could focus on was the colossal diamond ring displayed on her left hand.
And, of course, the internet was having a field day with this brand-new piece of celebrity relationship gossip.
Article continues below advertisement
One fan took to Twitter and shared a photo of the singer with her diamond ring on full display, writing, "Adele, oh my god, wait a minute — is she engaged? Did I miss something?"
Another spectator added, "Erm … Did Adele just casually let the world know she's engaged to Rich Paul by wearing this whopper teardrop diamond ring at the Brits?!"
Others took to social media and claimed Adele wore the sparkling diamond ring to stop everyone from speaking about her now-canceled Las Vegas residency ... interesting. If that's the case, the distraction is clearly working.
Adele has not publicly commented on the engagement rumors, but stay tuned for updates!