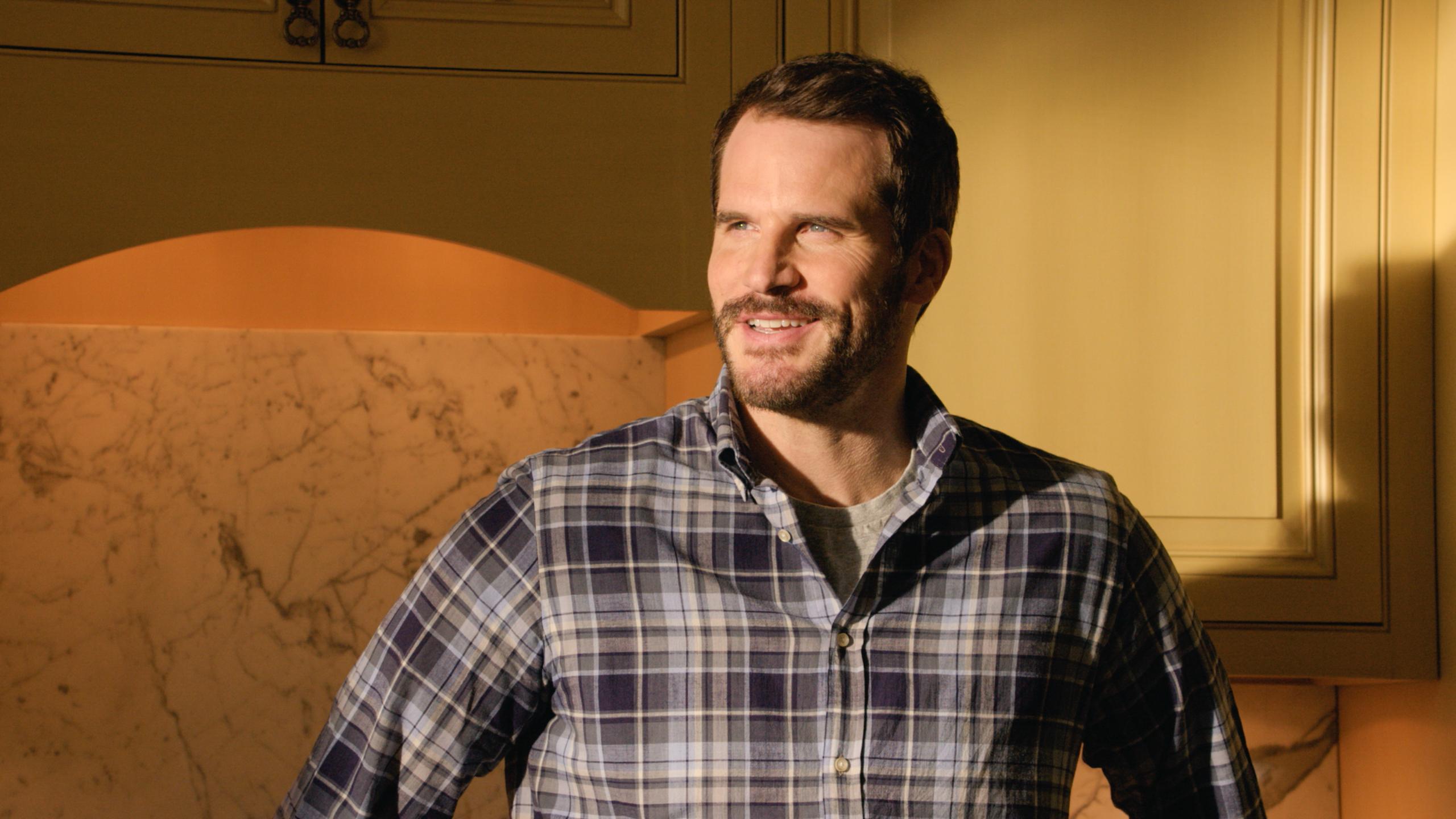 Josh's Family Stage a Surprise Intervention for Him on 'The Last O.G.' (EXCLUSIVE CLIP)
In an exclusive clip for Season 4, Episode 6 of 'The Last O.G.,' Josh's family stages a surprise preventative intervention for him. See the clip.
Season 4 of The Last O.G. has had to make some unexpected changes, but that hasn't stopped fans from laughing as Josh (Ryan Gaul) and Tray (Tracy Morgan) bond over their shared love of their kids.
While it may seem like the two are healing, not everyone in Josh's life thinks he's in a good place. In Episode 6 of the comedy series, Josh's family stage a surprise intervention for him.
Check out the clip exclusively obtained by Distractify below!
Article continues below advertisement
Josh's family stages an intervention in a new episode of 'The Last O.G.'
In the Nov. 23 episode of The Last O.G., Josh and the kids go away to his parents' house for a bit, hoping to take a breather from the hustle and bustle of Brooklyn. It's a whole family affair (cousins included) — but not for the reasons Josh thinks it is.
In this exclusive clip ahead of the episode, one of the first things his cousin Michelle says to Josh when she sees him is, "Before you say you can't, say 'I'll try.'"
Josh is understandably confused by her comment before she hits him with another inspirational quote: "Small steps forward are still steps."
Article continues below advertisement
"Why are you reading sobriety slogans?" he asks her before Michelle realizes she's jumped the gun on the apparent intervention that was scheduled for the gathering.
"Did you guys not start?" Michelle asks the other family members present.
"Start what? What is happening?" retorts Josh, who is still utterly confused. But instead of an explanation, his mom pipes up with her own sobriety slogan for Josh.
"Michelle took mine," she says while scrolling through her phone and finding a new one: "Sobriety is a journey, not a destination dear."
"Is this your idea of an intervention?" Josh asks. "You know I'm clean, right?"
Article continues below advertisement
"We know you're clean and we're very proud of you," his father replies. "Just think of this as a pre-intervention."
Josh, still confused and a bit offended, says, "Well, that's not a thing."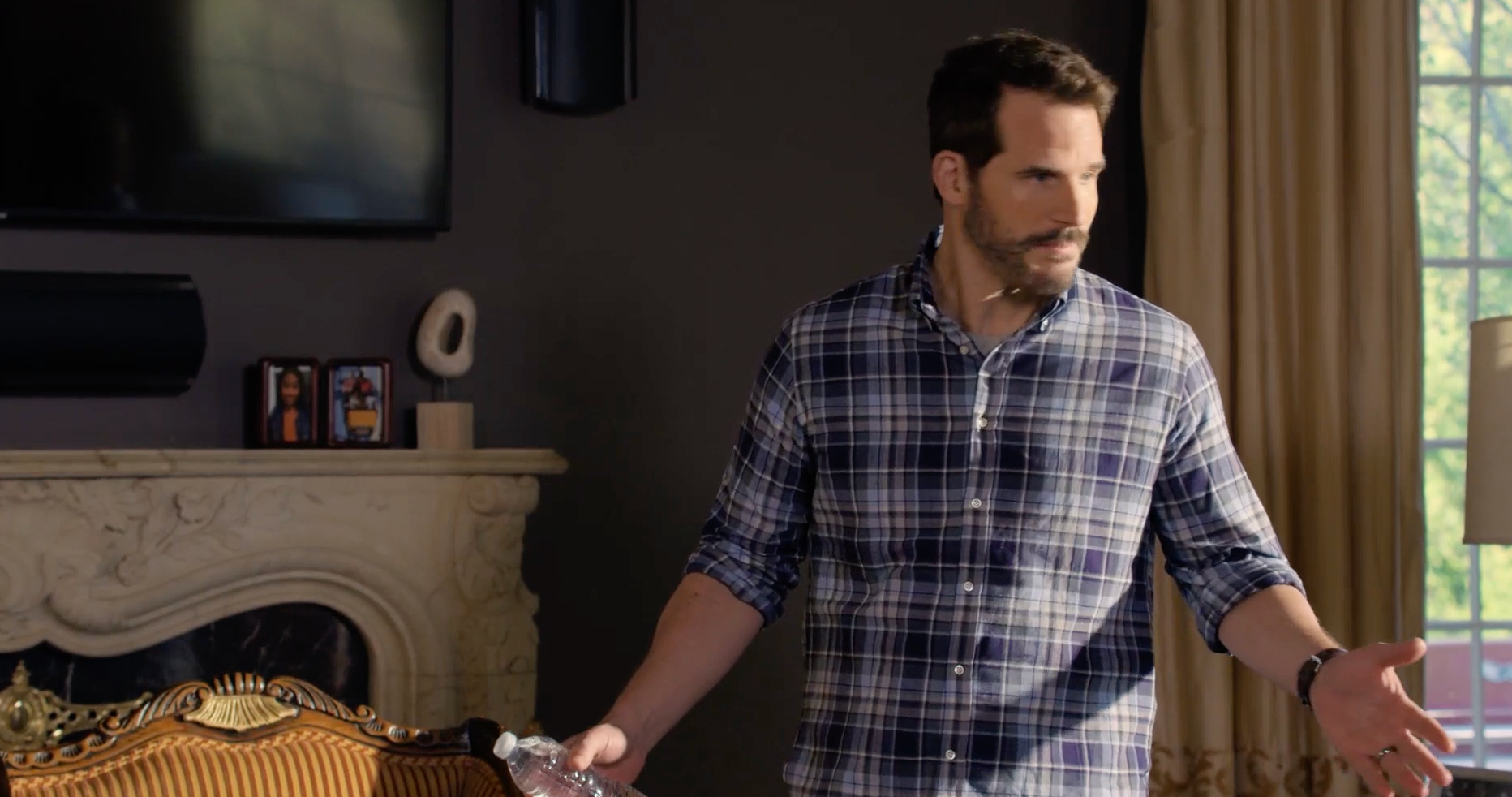 Article continues below advertisement
It's then his family admits that they're worried about his marriage to Shay and asks where she "really" is.
"Shay is in Europe working. You guys know this," Josh says.
"Do we? Because I used to say Barbara was in the Bahamas before we got divorced," his cousin replies.
For those who don't remember, Tiffany Haddish, who plays Shay, is absent from Season 4 of The Last O.G. solely because of scheduling conflicts (not because she planned to leave the show), so for the time being, Shay is on a business trip in Europe, but it seems not everyone believes Josh.
"Shay and I are fine," Josh retorts.
"Are you sure?" his mother asks before his cousin says, "We don't think so."
"Here's a great one: If you're not moving away from your addiction, you're moving toward it," Michelle chimes in, sticking with the intervention theme.
"That's really good. You're really smart," Josh says, clearly annoyed. "Have you guys heard this one? This is one of my favorites — it's a classic. 'Go f--k yourselves.'"
Clearly, not everyone thinks things are OK in Josh's marriage.
See how this one plays out when The Last O.G. airs on Tuesday nights at 10:30 p.m. EST on TBS.