KayCyy Pluto Is Just Getting Started With Kanye West's "Donda" (EXCLUSIVE)
In an exclusive conversation with 'Distractify,' KayCyy Pluto opens about writing for Kanye West and his forthcoming star-studded debut album.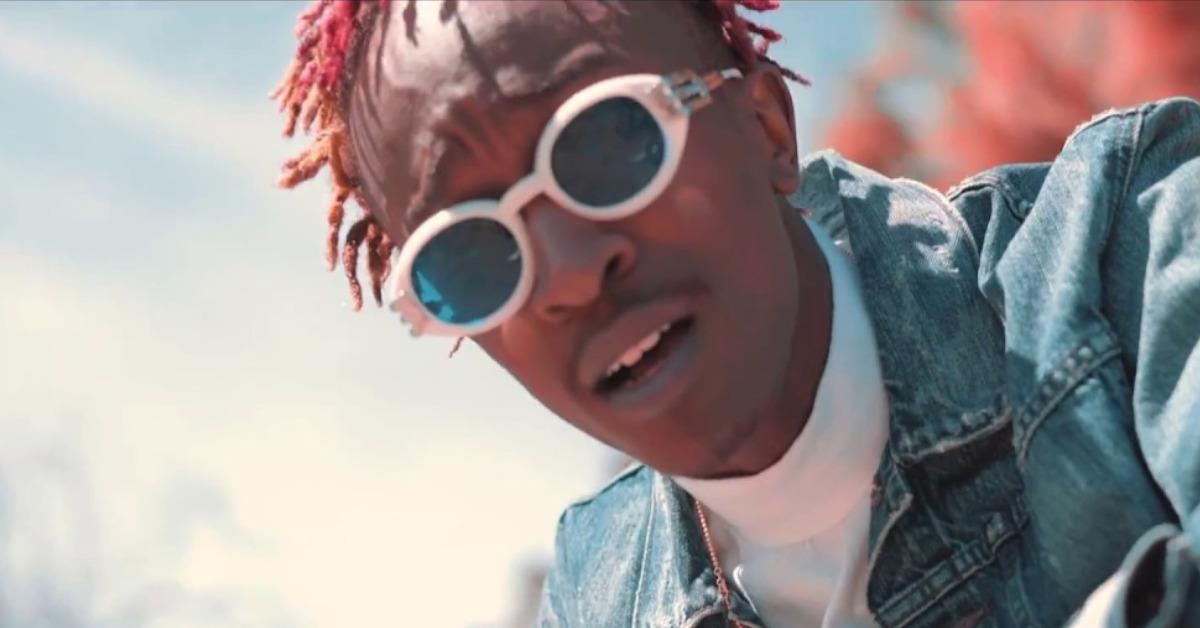 Few emerging artists in the hip-hop world can hold a candle to the work KayCyy Pluto has put in over the last few years. By building a dedicated work ethic, developing a unique, differentiated sound, and having the support of none other than Kanye West, KayCyy has carved a niche of his own.
Article continues below advertisement
In an exclusive chat with Distractify, KayCyy opened up about exactly what went into his contributions on Kanye's album, "Donda," the wisdom he has accumulated while navigating the music industry, and even some never-before-heard details regarding his forthcoming solo project, "Who Is KayCyy." Keep reading to see what he had to share!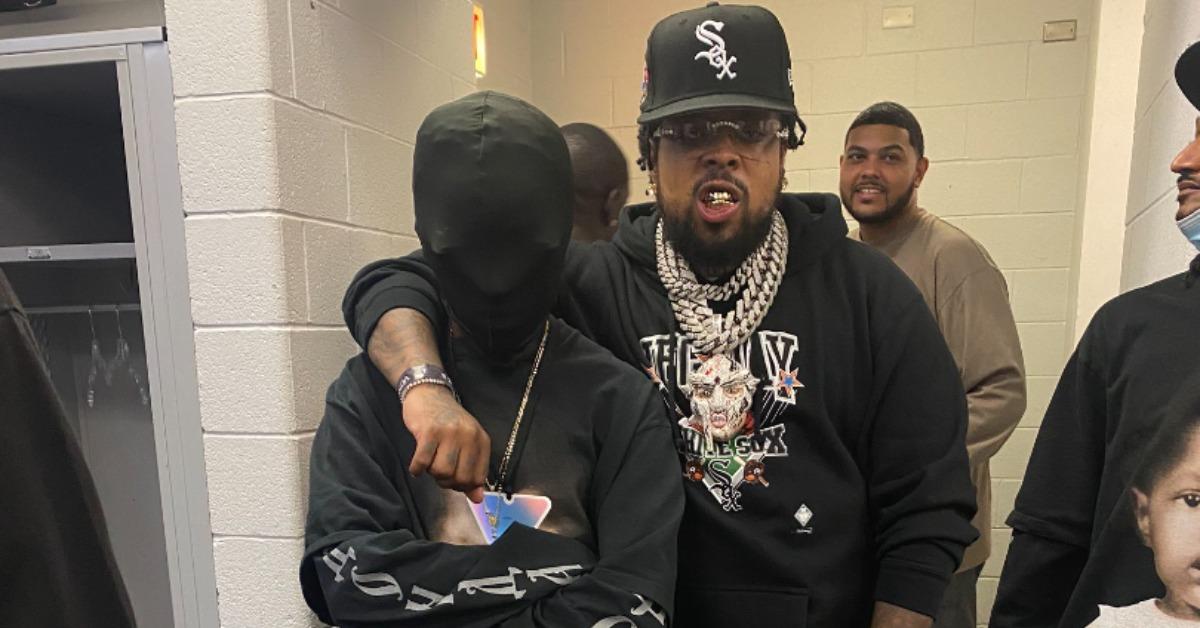 Article continues below advertisement
KayCyy's love for music blossomed at a young age in Africa.
The "Flew By You" rapper said he began honing his musical talents "when I was in school, a little kid in Africa." During that time in Kenya, he claimed, "I used to play the drums a lot," which gave him quite an ear for music production.
When he emigrated to America, KayCyy mentioned that "worshipping in church" brought music prevalently in his life and formed the basis for a lot of the gospel influence in his sound today.
By intently listening to Michael Jackson, Prince, James Brown, and "studying Kanye," KayCyy honed in on the sonics he wanted to pursue in music, defining his artistry.
He said that there were "a lot of hard parts coming up as a beginner. Not giving up is, I think, the hardest part — being relentless. Some people take longer than others to come up. Figuring out your sound, where you fit ... and even that took time."
Article continues below advertisement
KayCyy's was featured on and has writing credits on Kanye's latest album, "Donda."
For many artists, the concept of getting a big break on a leading artist's album seems unfathomable. However, for KayCyy, it's just another day of being a member of Kanye's crew. With writing credits on "Hurricane," "24," and a feature on "Keep My Spirit Alive" off of Kanye's 10th LP, "Donda," KayCyy's unique singing voice helps define many memorable moments on the album.
Article continues below advertisement
KayCyy explained that "Keep My Spirit Alive" was "really just Ye doing his thing." He said the magic happened when he met fellow feature artists Westside Gunn and Conway The Machine in Wyoming.
The fairy tale could have ended at any moment for KayCyy, though. He recalls his verse was almost taken off "Keep My Spirit Alive," but it somehow still made it to the final cut, becoming a large part of what makes the track so beloved by fans.
Beyond that, KayCyy's writing credits on "Hurricane," the album's lead single featuring The Weeknd and Lil Baby, nabbed him a title that no other Kenyan-born artist has ever held — the first to be credited with a Top 10 Billboard hit song.
"That actually blew my mind," he said. "My dad still lives in Kenya, so he's the one who sent me a screenshot of the newspaper, and it was like, mindblowing to read that. Being the first is always crazy. I didn't even know that, praise God."
Article continues below advertisement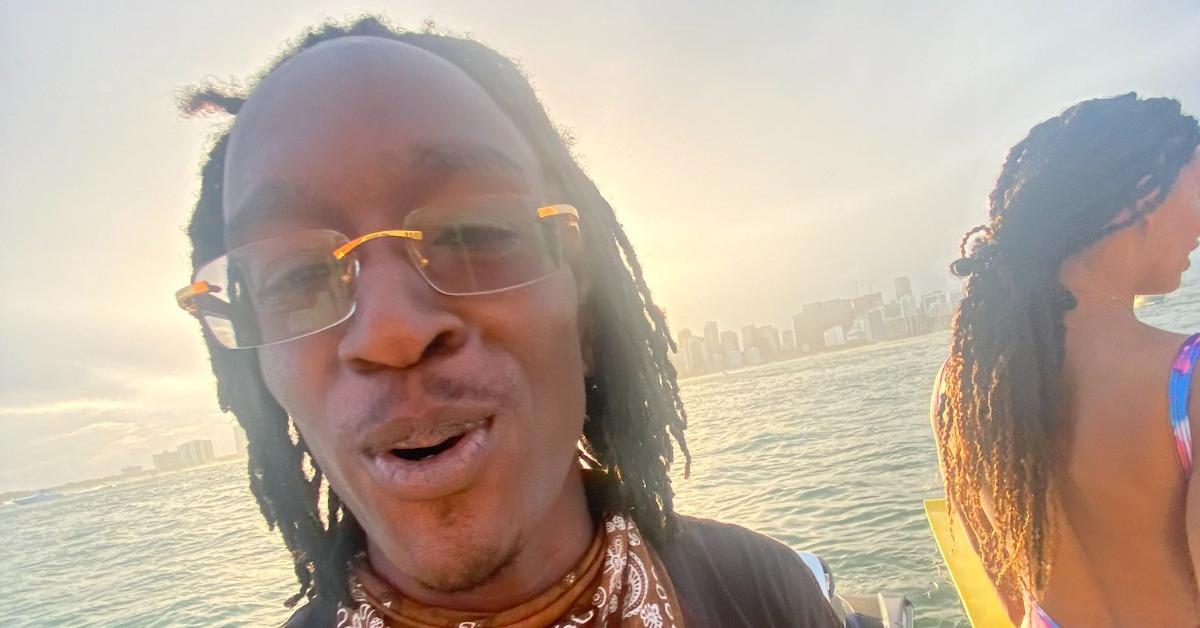 Now KayCyy is working on his debut album, and he has enlisted Kanye and other big names to help bring it to life.
Branching off of his "Donda" success, KayCyy is working on his debut album, "Who Is Kaycyy," which is set to feature a star-studded list of collaborators. He shares it exclusively with Distractify. "Maybe [Baby] Keem, working on Keem still," he explained. "Lancey [Foux] is already locked in. I've got something with [070] Shake, and there are more people too. I've got Vic Mensa on there, it's just a lot of different people, still experimental."
Article continues below advertisement
Fans can even expect to hear Kanye on KayCyy's solo project. "There's definitely input from him, getting that feedback from him. I've got a song produced by him, the interlude. It's like a really simple idea, nothing too crazy, but it's fire. A really beautiful song."
As for advice that Kanye gave him during the process, he said the Grammy winner told him to "never give too much of your sauce, or your energy away."
On what he's most excited to share next, KayCyy exclaimed the visuals accompanying his new work are top tier, and said that he's "wrapping up" and "gearing up" to release the album "this year for sure."
As of right now, fans will simply have to stay tuned to KayCyy's social media channels for more details about "Who Is KayCyy" and his other projects as they come out!