BET Awards — Here Are Our Top 10 Most Viral Moments
The BET Awards ceremony has been around for over 20 years, and fans tune in to see what will happen next. Here's our top 10 most viral moments.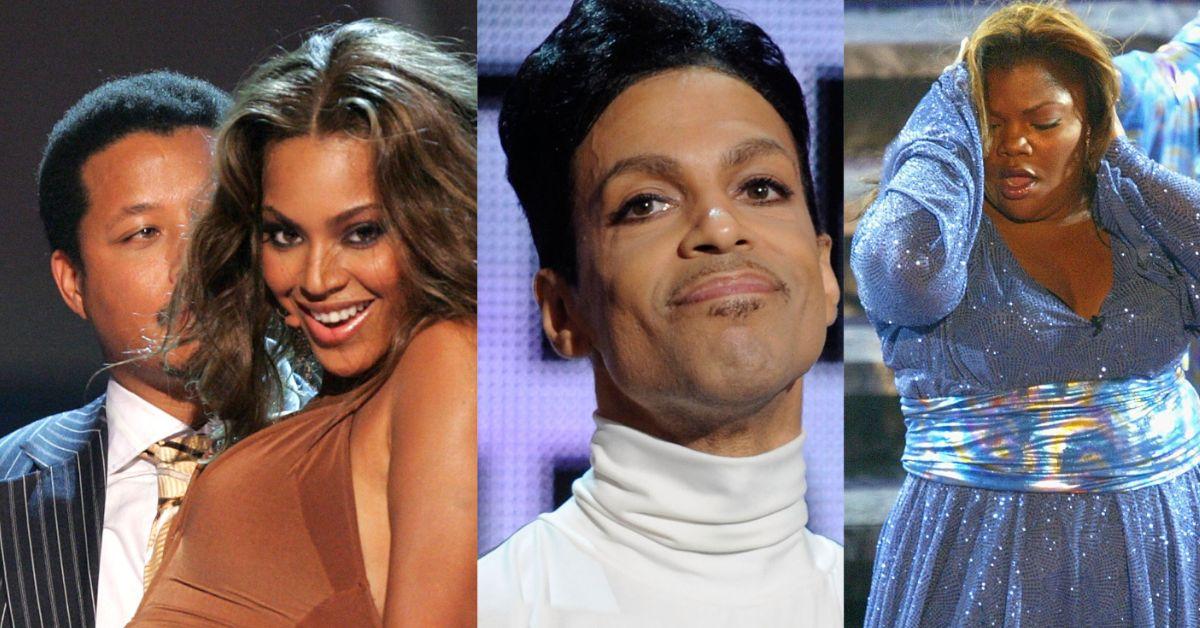 For over two decades, the BET Awards has kicked off the summer with a celebration of Black entertainment. The award show often highlights some of the most trending creators in music, acting, sports, etc., while paying homage to the African-American artists who helped pave the way for the current, beloved acts.
Article continues below advertisement
BET's event has a lineup of popular hip-hop and R&B performers. The 2022 BET Awards, hosted by Taraji P. Henson, wants to stick to the same theme. Some of the show's music artists include Lizzo, Chlöe, and Givēon, alongside music vets like Kirk Franklin and Babyface.
In addition to the awards and performances, the BET Awards tend to have moments that fans will discuss for years. Let's look at some of the BET Awards' most viral moments!
10. 'Love Jones' stars Nia Long and Larenz Tate's reunion was what '90s movie fans needed.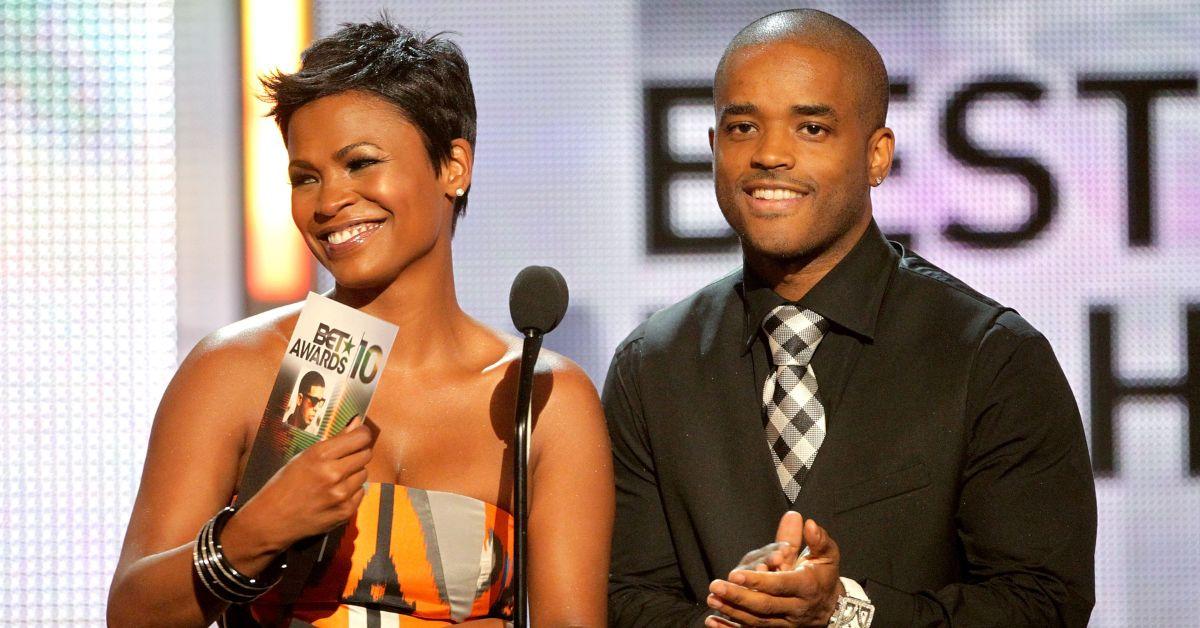 In 2010, the BET Awards celebrated its 10th anniversary with a nod to a '90s classic. While presenting an award, Nia Long began reciting the poem "I'm Looking At Music" from the 1997 movie Love Jones. As many fans of the movie know, Nia's character, Nina Mosley, wrote the poem in the hopes of winning back her previous boyfriend, Darius Lovehall (Larenz Tate).
After Nia's rendition, Larenz joined her onstage to say some words from Darius' poem, "Brother to the Night (A Blues for Nina)." Then, Love Jones fans instantly rejoiced when the actors reenacted their scenes over a decade later.
Article continues below advertisement
9. Whitney Houston's tribute left fans in tears.
When Whitney Houston died in February 2012 from an accidental drowning, many awards shows paid their respects to her and her family. The BET Awards memorialized the "So Emotional" singer the following June with a musical sequence that fans couldn't stop discussing. Whitney's tribute included Chaka Khan, Mariah Carey, Brandy, and Monica singing some of her classic hits. However, her mother, Cissy Houston, stole the show with her performance of "Bridge Over Troubled Water."
Article continues below advertisement
8. Megan Thee Stallion's 2020 performance made the COVID-19 pandemic a little less awful.
In 2020, the COVID-19 pandemic changed how BET structured its awards show. Instead of the traditional live performances, the network's team asked the selected artists to pre-record their songs for the audience. Megan Thee Stallion clearly understood the assignment. She left fans wanting more after she performed her hit songs "Girls In the Hood" and "Savage Remix." Fans couldn't get enough of Megan and her dancers' stunning choreography in the desert heat.
Article continues below advertisement
7. Prince. Enough said.
As we've discussed, the BET Awards is a chance for both new and seasoned artists to receive their flowers. In 2010, the network rewarded Prince with its annual Lifetime Achievement Award. When his tribute began, Prince had already created a buzz by wearing a shirt with his picture on it. However, his hilarious reactions to Alicia Keys performing on top of a piano while pregnant and Trey Songz's "Purple Rain" made him meme gold.
Article continues below advertisement
Years after Prince's Lifetime Achievement Award, BET honored him in 2016 when he died of an overdose. The event included several performances throughout the night from Stevie Wonder, Janelle Monae, and Sheila E.
Article continues below advertisement
6. Destiny's Child's "Cater 2 U" lap dances turned up the heat.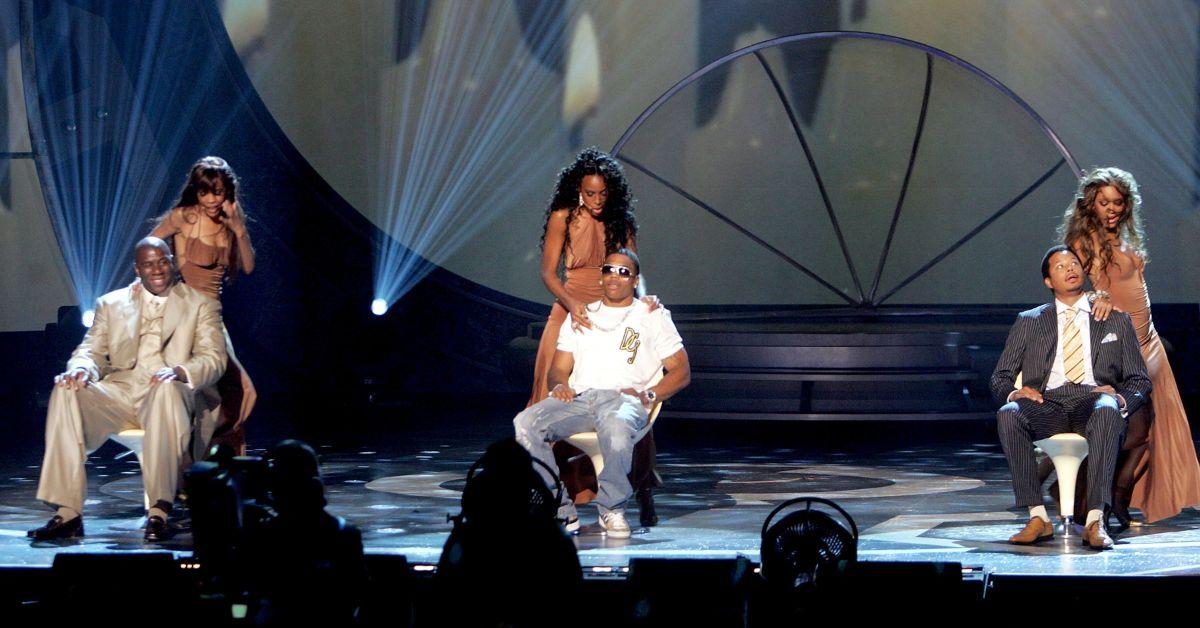 Destiny's Child celebrated its 2005 reunion with a memorable BET Awards performance. During the act, they wore matching brown dresses to perform "Cater 2 U." At one point, the group pulled Terrence Howard, Magic Johnson, and Nelly onstage. Then, Beyonce sang as she gave Terrence a lap dance, and Kelly Rowland and Michelle Williams danced on Nelly and Magic, respectively.
Article continues below advertisement
5. Alicia Keys gave some girl group fans the show they've always wanted.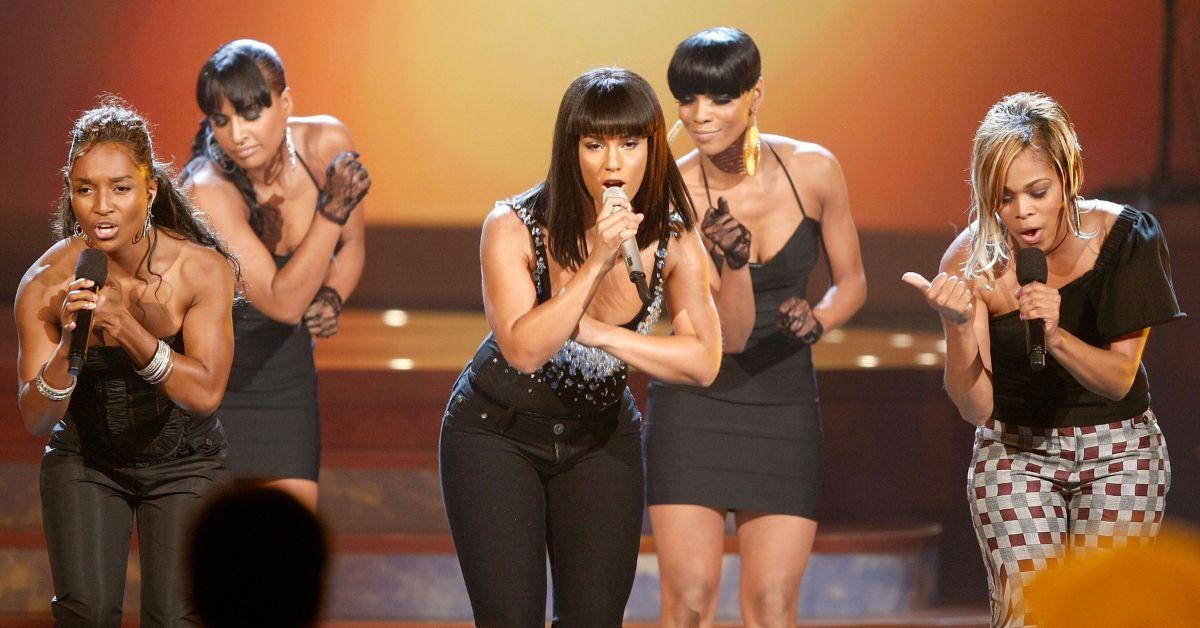 Although Alicia Keys rose to fame with her solo album, "Songs in an A Minor," she almost joined 3LW before hitting it big. So, Alicia's girl group past could've been why she decided to share her 2008 BET Awards performance with some of the '90s most influential R&B girl groups. After performing her song "Teenage Love Affair," Alicia elated fans when she brought out TLC, SWV, and En Vogue.
Article continues below advertisement
4. Mo'Nique's viral BET Awards moment received Beyonce's approval.
Even though comedians hosting the BET Awards wasn't a new concept in 2004, Mo'Nique let fans know her time on the show would be vastly different from her peers. The Oscar winner opened the ceremony with a dance number that included herself and other plus-size dancers. Mo'Nique and the dancers shook their booties to Beyonce's "Crazy In Love" as the singer watched in the audience. Like many viewers, Beyonce cheered the comedian on until the end of the performance
Article continues below advertisement
3. Jesse Williams shed light on the Black Lives Matter movement while accepting an award.
Jesse Williams took to the BET Awards stage to accept its annual Humanitarian Award in 2016. The Grey's Anatomy alum decided to use the platform to highlight the police brutality that occurred in the U.S. at the time of the show's taping. Additionally, Jesse called out the entertainment industry and encouraged them to stand with the Black Lives Matter movement and the organization's stance on protecting Black lives. The speech gave fans a chance to see Jesse's activism side and contributed to social media quotes like "Just because we're magic, does not mean we're not real."
Article continues below advertisement
2. The time Rihanna warned a BET executive not to mess with her.
Rihanna doesn't even need to perform to ensure fans keep talking about her antics. In June 2015, she attended the BET Awards to promote the video for her single, "B*tch Better Have My Money." Backstage, though, Stephen Hill, BET's former President of Music Programming and Specials, told her she couldn't take her wad of cash onstage.
Article continues below advertisement
Rihanna shoved the money in Stephen's face before presenting the video, leaving him speechless. While Entertainment Weekly confirmed Rihanna and Stephen staged the fight, it became the subject of many memes and gifs.
Article continues below advertisement
1. BET Awards' team changed the entire show for their Michael Jackson tribute.
On June 25, 2009, fans worldwide learned that Michael Jackson had died of cardiac arrest. Three days later, the BET Awards' theme shifted to a tribute to the "Thriller" artist, led by its host, Jamie Foxx. Throughout the night, artists such as Keri Hilson and Ne-Yo sang some of Michael's hits onstage. The heartfelt event ended with Janet Jackson sharing a few words about her brother with the audience.
Article continues below advertisement
"​​My entire family wanted to be here tonight, but it was just too painful," Janet shared, per Rolling Stone. "So they elected me to speak with all of you. To you, Michael is an icon; to us, Michael is family. And he will forever live in all of our hearts. On behalf of my family and myself, thank you for all of your love, thank you for all of your support. We miss him so much. Thank you so much."
Article continues below advertisement
The 2022 BET Awards air on Sunday, June 26, at 8 p.m. EST on BET.