Nick Viall Thinks Peter's "Done a Good Job" With His Messy 'Bachelor' Season (EXCLUSIVE)
We caught up with Nick Viall in this exclusive interview to discuss his thoughts on Peter Weber's time as 'Bachelor' and advice he would have given him.
Being The Bachelor is no easy task — having to pick a life partner from 30 eligible contestants in front of a camera is incredibly high-pressure, and former Bachelor Nick Viall knows the struggle all too well. After appearing on several iterations of the popular series, the model and actor became well-acquainted with the conflicts and stress that come with the honorable title.
Article continues below advertisement
We were able to catch up with the 6-foot-2 reality star to discuss the mixed reactions this season has garnered, his thoughts on Peter's dramatic season, and what advice he would have given to Peter throughout the season. Needless to say, Nick's thoughts on Peter's Bachelor season were extremely insightful.
Article continues below advertisement
Nick says this season has been different than others, and that's what makes it great.
Longtime Bachelor fans are well-aware that Peter Weber's season was no ordinary season. There weren't any spoilers (sorry Reality Steve!), one contestant was voted off but literally fought her way back on anyway (ahem, Alayah), and overall, there was no general "crowd-favorite" contestant. But Nick tells me that each of those abnormalities made it all the more interesting.
"I think [this season] has been so entertaining... people have been critical of the age, the pettiness, the sloppiness, and the overall lack of wanting to root for anyone, and I get all that — it's all fair criticism — but at the same time its been different in that regard," he tells me. "Because you know what? When you're banging out that many seasons every year, you just have to have it a little bit different."
Article continues below advertisement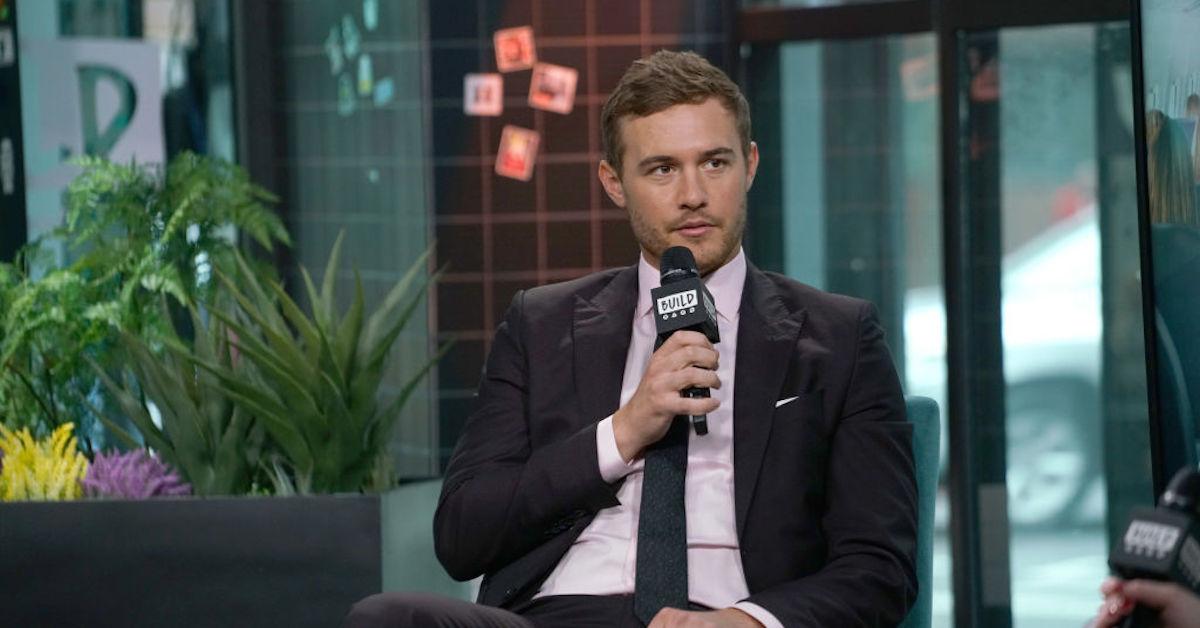 And according to Nick, "if you complain, chances are, that means you care."
It's easy to complain about The Bachelor, especially when the titular Bachelor is a little wishy-washy, somewhat indecisive, and overall seemingly unsure of what he wants in a partner. But Nick says viewers who complain about it (guilty!) are complaining because they're obviously watching, and they care.
Article continues below advertisement
"Ratings have been solid, people are watching.. It doesn't matter if you complain because that means you care. If you have no opinion then that's not a good thing," Nick reminds us. "It's been especially entertaining not to be spoiled and it sounds like in the end, it's going to be dramatic. I'm looking forward to finding out how it all plays out."
Article continues below advertisement
As a former 'Bachelor,' Nick says Peter has done everything right.
When we asked Nick what advice he would tell Peter if he were able to communicate with him throughout the process, he said that Peter is honestly doing everything right. While there are certain things he maybe could have done differently, he's doing it all for himself, in the end.
"He's been very authentic and true to himself. It's certainly gotten him in trouble, but this is about him trying to find someone. And that's messy! He has only so much control about the things going down — he's just been responsive to all that. So I think he's done a good job with the mess he's been given to try and manage," Nick says.
Article continues below advertisement
"He hasn't been perfect, but what do you want him to do? People always say, 'why didn't you keep so and so?' He wasn't into them, it's simple as that," Nick tells us. "All that matters is who he ends up with... the question is does he have a relationship with someone, and does it have a shot to work out... That's all that really matters."
Article continues below advertisement
Nick truly isn't sure who will win.
Nick and Peter are good friends, but Nick says he honestly has no idea who won Peter's heart. He says he's voting for "the underdog," but really isn't sure who Peter will ultimately propose to.
"I've been saying Hannah Ann — I'm not super confident in that prediction. I think arguments can be made for both. I think I'm going against the grain in what they seem to be selling us, and that's you know, that he's gonna end up with Madison. If it happens, great, but I guess I'm just picking Hannah Ann because it seems less obvious... we'll see," Nick speculates.
Article continues below advertisement
Regardless of who wins, though, Nick says this season reigned in some incredible contestants for Paradise.
"I think they have an incredible cast of women for Paradise... the bulk of the women will be from Peter's season, and some who maybe weren't perfect for The Bachelor I think will be entertaining on the beach. Let's see who wins Peter's heart," he tells me.
Article continues below advertisement
Nick tells us the bullying addressed in 'Women Tell All' is all too real.
With the prevalence of social media, being a reality star is incredibly hard. Though they face criticism, they also face quite a bit of hate.
"I think anyone who goes on reality TV this day in age with social media is opening themselves up for criticism they shouldn't have access to, it's never fun," he says.
"It's an unfortunate sad reality. I don't understand why people choose to spend any amount of their free time doing that. I think it was important when Chris Harrison articulated there's a difference between criticism and hate — criticism is part of the game, and we all like to criticize each other. And sometimes its fair!"
Article continues below advertisement
"If you're gonna be The Bachelor, you have to be open to being criticized, because you're kind of representing a role of a guy dating in that space, and therefore, your actions are going to be nitpicked. That's just part of it... but that's very much different from hatred and just mean and hurtful messaging. There's very much a distinction, and I hope people learn the difference," he says.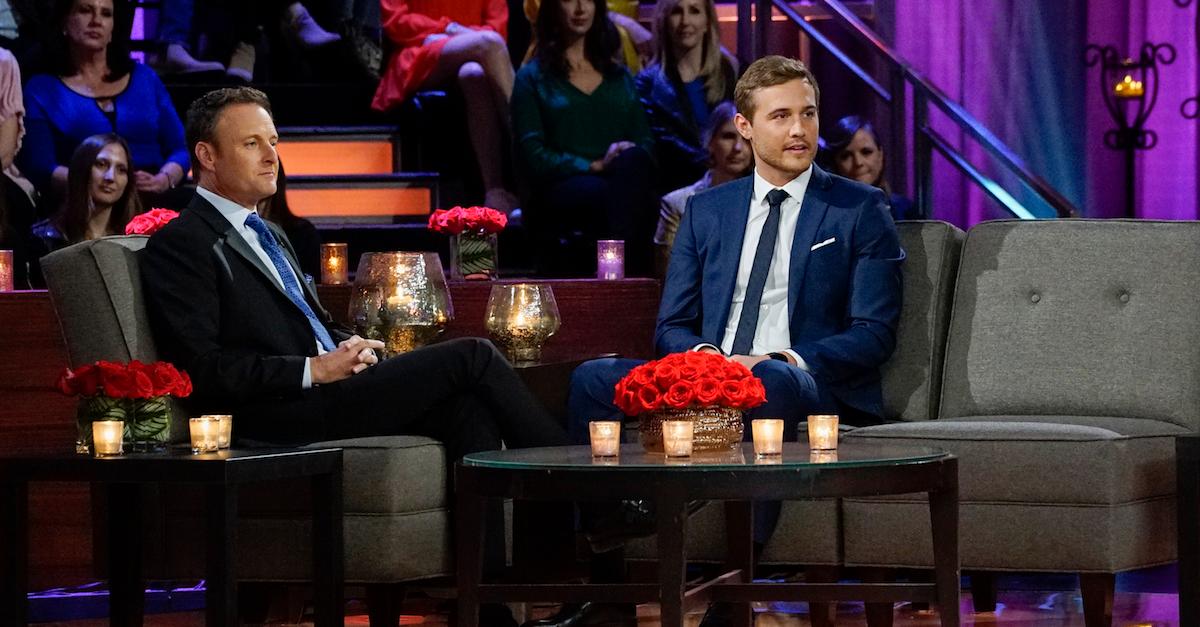 This week, viewers will find out if Nick's predictions were — in fact — correct, but in the end, we can all agree that we're really just excited to see who's going to Paradise.
Catch the two-part finale of Peter Weber's season of The Bachelor, airing Monday, March 9 at 8 p.m. ET and on Tuesday, March 10 at 8 p.m. E.T.