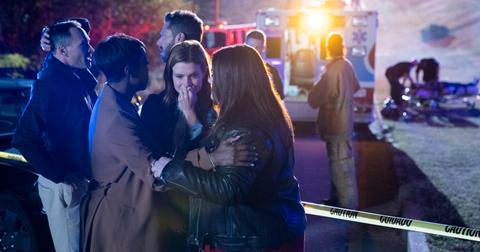 Netflix's 'Sweet Magnolias' Ended on a Huge Cliffhanger (SPOILERS)
By Katie Garrity

Updated
It seems like every week, Netflix is delivering new and engaging original content that gets viewers interested and begging for more. Sweet Magnolias is no exception to that.
Sweet Magnolias follows the story of three women who are best friends as they go through personal struggles and professional challenges. The show focuses on the importance of friendship. Over the course of the first season, the show builds upon these characters' developments and ended on such a wild cliffhanger. Kyle and an unknown passenger get in a car accident, but viewers are left wondering who was in the car with Kyle?
The finale of 'Sweet Magnolias' ended with a huge cliffhanger.
In the finale episode of the first season, things take a terrible turn on prom night when a car accident happens. After Annie (Anneliese Judge) ditches Kyle (Logan Allen) on prom night, he spends the night with Nellie (Simone Lockhart), Jackson's (Sam Ashby) sister. However, they are interrupted when Jackson and his friends Tyler (Carson Rowland), CeCe (Harlan Drum), and Annie come back to the house for an after-party. A fight erupts, and Kyle storms out of the house.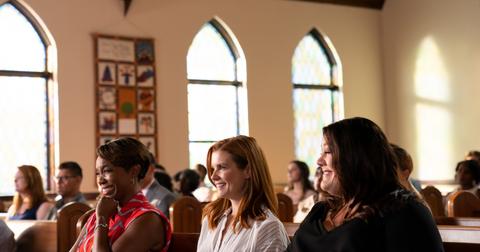 The scene then cuts to Maddie (JoAnna Garcia Swisher) and Bill (Chris Klein), where he pleads her to take him back. Dana Sue (Brooke Elliott) talks with Isaac (Chris Medlin) about the possibility of his parentage, and Helen (Heather Headley) spends some quality time with Erik (Dion Johnstone). While all of this is going on, they get a phone call about a car accident.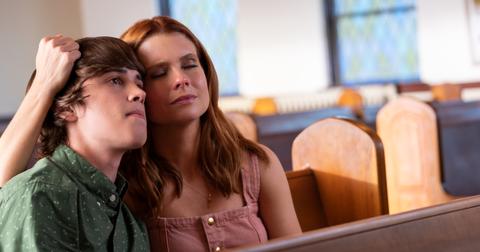 They are worried about Tyler, believing that he had been driving the car. However, on arriving at the scene, they find out that it was Kyle behind the wheel. The cops mention another person was in the car as well, but their identity is not clarified. So, who was in the car with Kyle?
There are some obvious possibilities for who was in the car with Kyle.
Most fans have guessed that it was Nellie in the car with Kyle. Kyle and Nellie did have a connection and they were seemingly happy together before their siblings and friends interrupted them.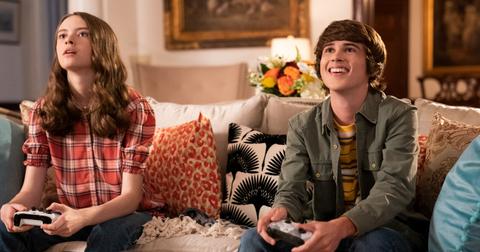 When Kyle runs out of the house, everyone else runs after him, but Nellie is the first one. She is also the only one with whom he had no grievance, so maybe he would be more obliged to let her in the car.
Twitter has gone wild with theories.
Once viewers started wrapping up the first season of Sweet Magnolias, they took to Twitter to freak out about how the final episode of Season 1 ended.
One user wrote, "So I binged watched Sweet Magnolia's on Netflix. Which if you knew me is...honestly unfathomable. BUT if this show is not renewed for S2 and I never get to find out who was in that car in the finale I am going to lose my s--t. #SweetMagnolias."
We're still waiting on confirmation of a Season 2 of 'Sweet Magnolias.'
While there is no official confirmation from Netflix that Sweet Magnolias has been picked up for another season, a tweet by showrunner Sheryl J. Anderson alluded to the fact she's already working on the second season.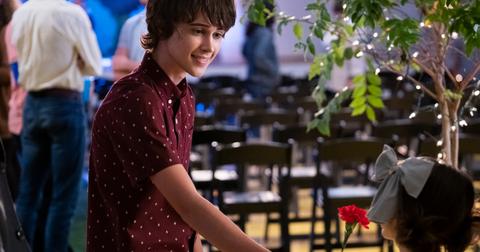 Marie Claire wrote that it's likely we won't get word on another season until they see how Season 1 fairs with viewers. They wrote, "Usually Netflix bases its renewals on 30 days of viewing numbers, so we have a few weeks to wait until we hear officially. The first season is based on the first three books in the series, and there are 11 books in the series. They have plenty to work with."