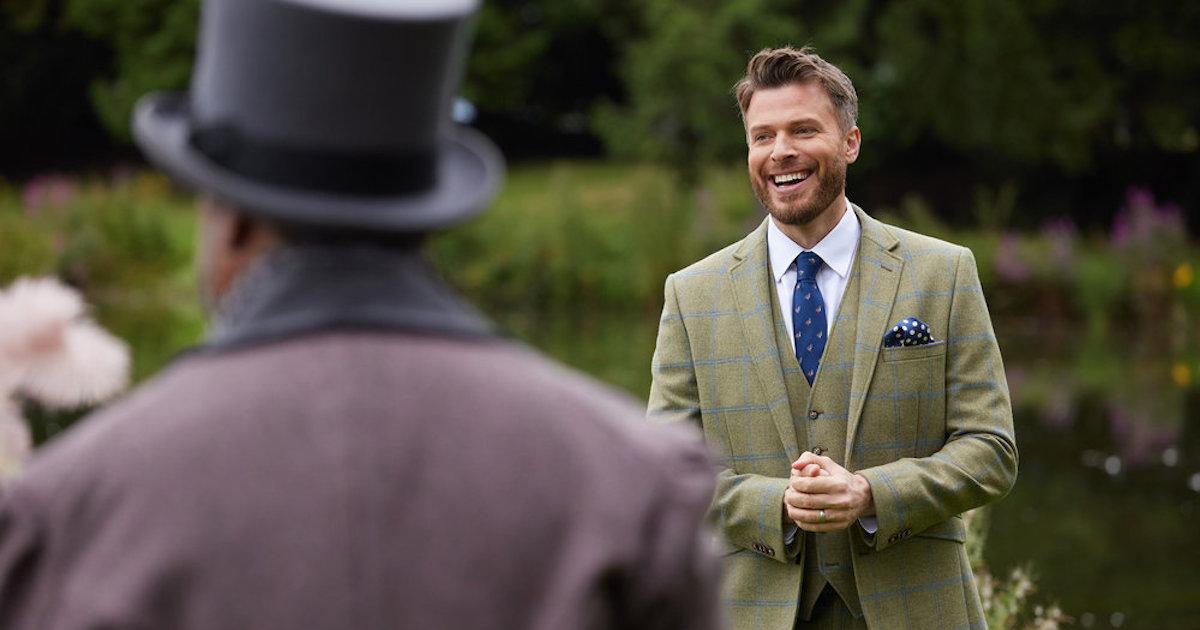 Rick Edwards Reveals a Few "Slightly Awkward" Moments From His Time Hosting 'The Courtship' (EXCLUSIVE)
As the debut season of The Courtship progresses, heroine Ms. Nicole Rémy must make difficult elimination decisions regarding her remaining suitors. While the stakes have gotten higher for Ms. Rémy as she forms stronger connections with the men featured on the Regency-era dating series, there's one person who seems to be having fun at all times: Rick Edwards.
The Brit, who is known for presenting popular programs like Tool Academy, Impossible, and BBC Radio Live 5 in the U.K., is the host of the USA Network series.
Article continues below advertisement
In addition to his duties of presenting the dates, describing Regency-era customs, reading off the dance card list, and interacting with Ms. Rémy and the various members of her court, Rick has the unique honor of lightening the mood throughout with jokes — which often poke fun at the suitors themselves.
The Courtship star spoke exclusively with Distractify about how his affinity for other dating shows encouraged him to be a more actively involved host, and he shared whether the contestants ever took his jokes personally.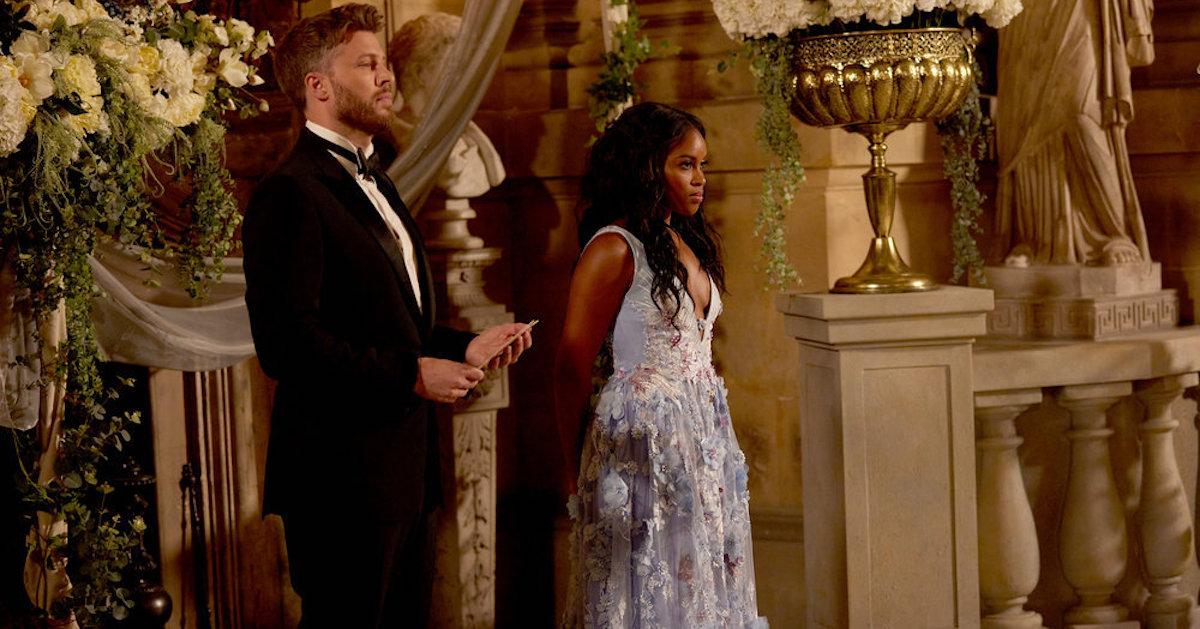 Article continues below advertisement
Rick Edwards wanted to be "more involved" than a typical dating show host during his time on 'The Courtship.'
The veteran host is known in the U.K. for his ability to "gently rip people" on the air, but he worked with an American team for The Courtship who he said "didn't really know" his style at first.
Once filming kicked off, Rick said that everyone became familiar with his sense of humor, and he was able to bring more personality to the hosting role. While hosts on other American dating programs like The Bachelor tend to simply announce dates and guide the eliminations, Rick wanted to expand his role on the USA Network series.
"I really love reality dating shows anyway — my wife and I watch them a lot," Rick shared with Distractify, referring to his bride of nearly six years, actress Emer Kenny. "Whilst I kind of get the kind of detached host, and it works, I personally find it a bit boring to do. I always want to be a bit more involved. I like seeing everything that's happening and commenting on it. It's just more fun for me."
Article continues below advertisement
As a result, Rick developed a strong rapport with the lead, her court, and even with some of the suitors.
"We wanted me to almost to be less of a host, and more of a sort of guide for Ms. Rémy and for the court throughout the process," Rick added about working with The Courtship team. "I was sort of there to help her, to be her friend to some extent, and then to try to keep the suitors in check, and to keep them on their toes."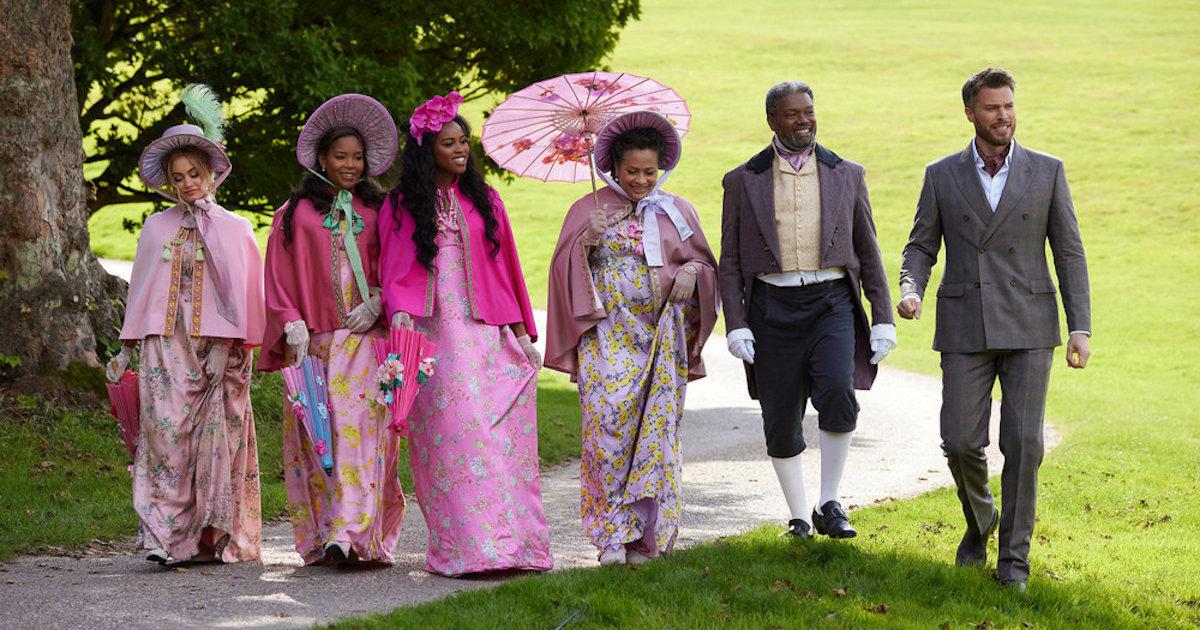 Article continues below advertisement
By getting more involved with the dates, Rick was able to have fun with his hosting duties — and he was able to provide some much-needed levity during the more serious farewell dance moments.
"Genuinely, I was having a brilliant time," the presenter said.
'The Courtship' host shared that there were a few "slightly awkward" moments when the suitors didn't immediately get his jokes.
Rick's humorous comments about the suitors — like his jibes about Mr. Shanklin's singing or his quips about Captain Danny Kim's penchant for being on the dance card — have gone over well with the audience. However, he acknowledged that there were some moments when the men vying for Ms. Rémy's heart weren't exactly in on the joke.
Since only two of the suitors hailed from the U.K. (Mr. Charles Mumbray and Mr. Tim Hatem), there was a bit of a learning curve when it came to the rest of them understanding Rick's dry humor.
Article continues below advertisement
"You have to try and navigate that line, taking the piss out of people, and doing it in a way that they enjoy it," the Eureka! podcast host explained. "I think I'm pretty good at it, but the line is slightly different for Americans. In the U.K., it's just a part of our culture to take the piss out of people, it's an absolute given. I don't think it's quite so much like that with America."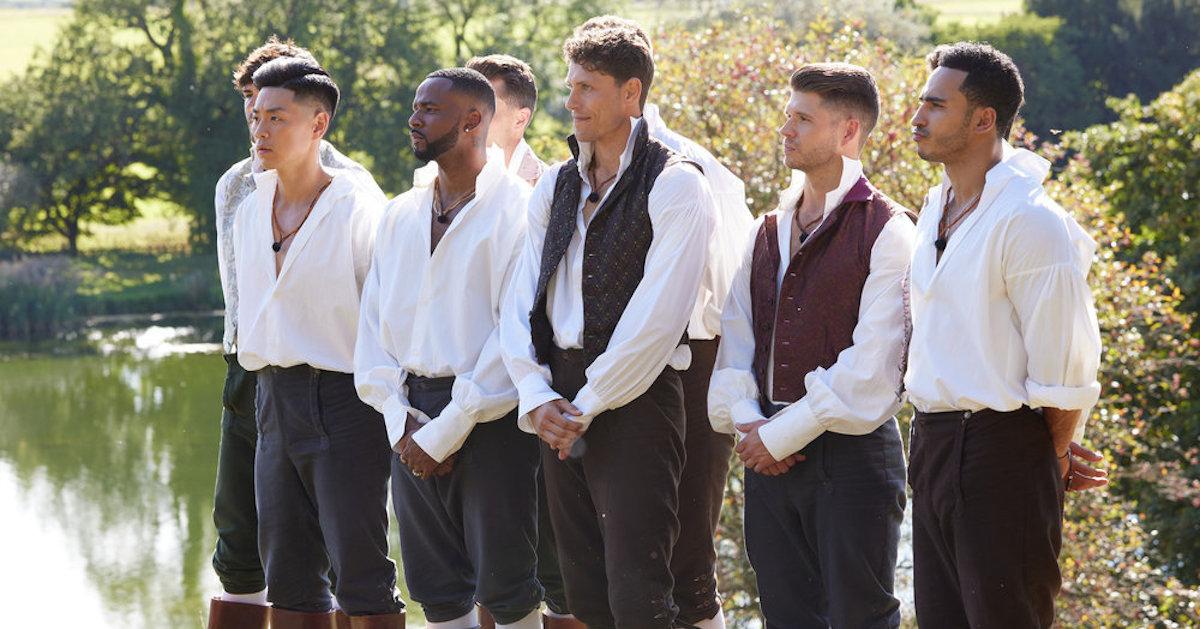 Article continues below advertisement
Rick's teasing led to some "slightly awkward" interactions as the contestants got used to his humor.
"There were a few moments when people wouldn't quite realize I was joking, so that was an issue," Rick shared. "Initially, they'd be like, 'What the f--k?' Then they'd realize I was joking."
Though his role was to poke fun at the contestants as they made grand gestures to woo Ms. Rémy, Rick did ultimately connect with a lot of the Season 1 stars.
"I got on very well with most of the suitors, and I really liked some of them," he said. "If I'd have been picking my best friend or something, I would have had a number of options to choose from."
Rick "definitely had strong opinions" about the suitors, which he kept close to the vest until after Ms. Rémy would eliminate them on the show. As for the contestants who did stick around, Rick also had a few he was secretly pulling for.
"You can't help but have your own favorites, so I absolutely had a couple of suitors I was really rooting for," the host concluded.
New episodes of The Courtship air on Wednesdays at 11 p.m. EST on USA Network. They can also be streamed the next day on Peacock.