Daley Pearson, Thor's Reluctant Roommate Darryl, Reveals if He Would Do More of Those 'Team Thor' Shorts (EXCLUSIVE)
Will there be more 'Team Thor' shorts on Disney Plus featuring Thor's roommate Darryl? The actor who plays Darryl is open to coming back.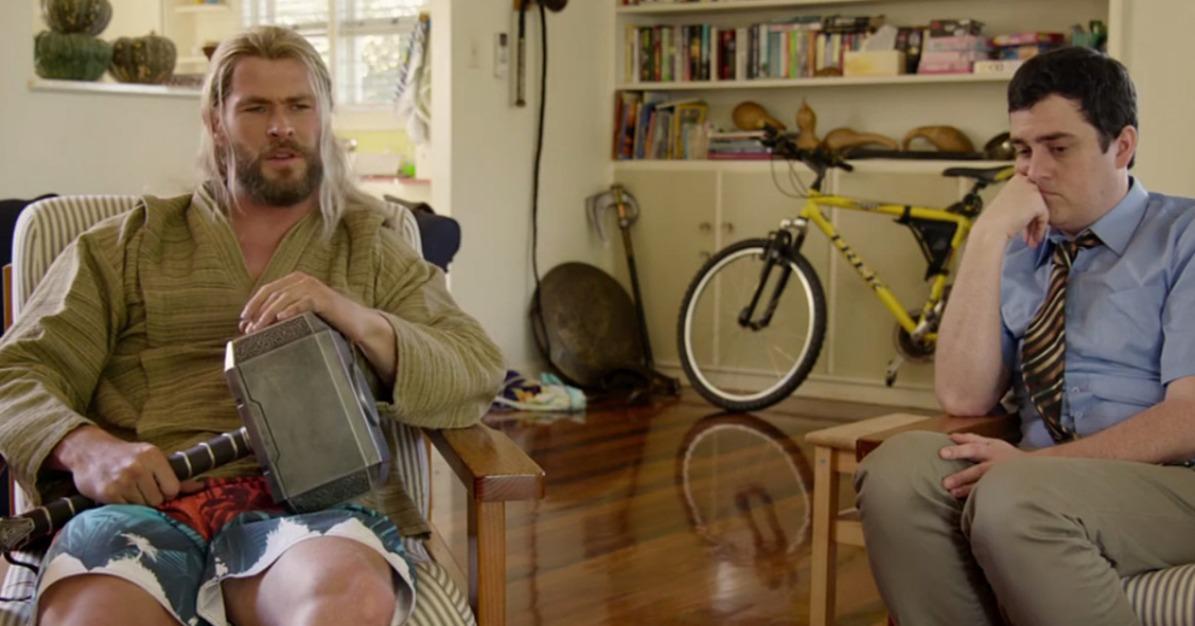 Over the years, movies in the Marvel Cinematic Universe have added the humor that superhero fans didn't know they were missing from their superhero movies — and the Thor movies are no exception. In fact, there are a few hilarious Team Thor shorts that were released at different times to promote his movies that Disney Plus subscribers are discovering all over again.
Article continues below advertisement
The actor who plays his very human roommate Darryl, Daley Pearson, shared with Distractify in an exclusive interview whether or not he would be up for more of those shorts. In the videos, Thor adjusts to living on Earth, paying rent, and not being treated like the god he is. And Darryl is an average human who would rather not house a guy whose ego is almost too big to fit in their small apartment.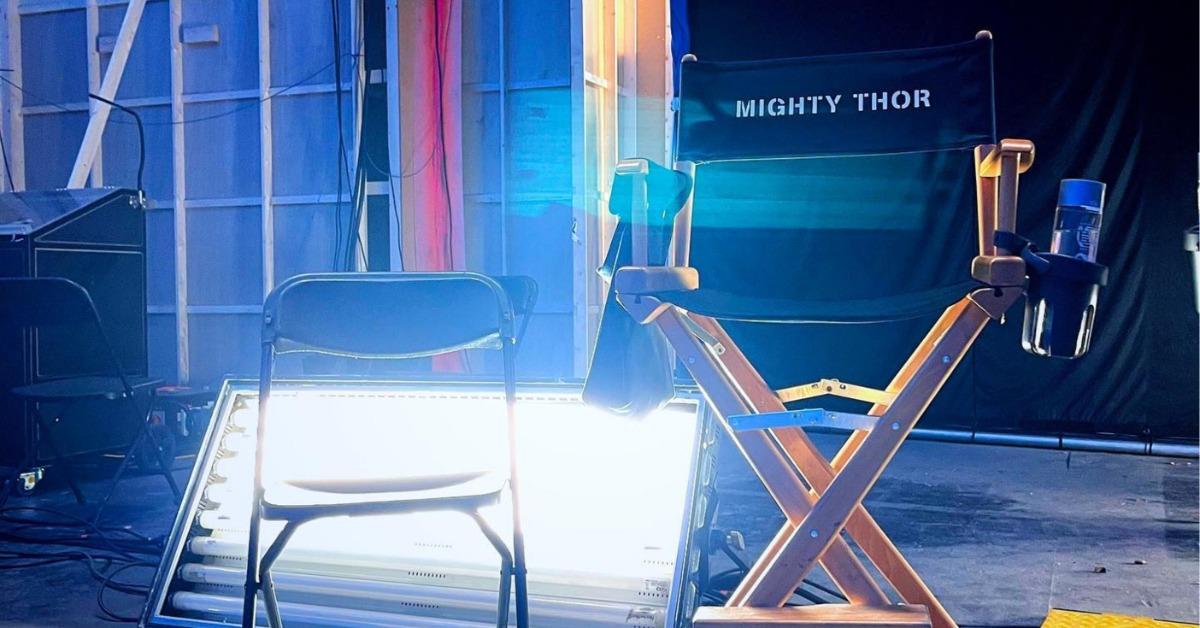 Article continues below advertisement
The dynamic is hilarious and fans love Darryl so much that he even appeared in 2022's Thor: Love and Thunder. In a blink-and-you'll-miss-it cameo, Daley plays Darryl as a tour guide. But longtime fans of not only Thor but of the character Darryl himself definitely noticed him.
And now, understandably, many wouldn't say no to some new Team Thor or Team Darryl shorts.
Will there be more 'Team Thor' Disney Plus shorts with Darryl?
Daley, who had never done acting before he was asked to be in the first Team Thor short in 2016, shared with us that he would absolutely be down for more shorts if Marvel came calling. He explained that the first time he was asked to be in the original Team Thor short, he didn't want to be part of it because he wasn't an actor.
Article continues below advertisement
But when the MCU wants you, it's hard to say no. And now, even though there hasn't been an announcement about more Team Thor shorts on Disney Plus, Daley is more than willing to participate if asked.
Article continues below advertisement
"I usually just get a text, like, 'Can you come? Can you be there on Monday?'" Daley explained. "That's how it happens. As soon as I get that text, I'll be there in a second. I hope there's more. I didn't die in the movie, so that's positive for Marvel films. I survived Christian Bale's attack, so it's all positive. I'd love to do more."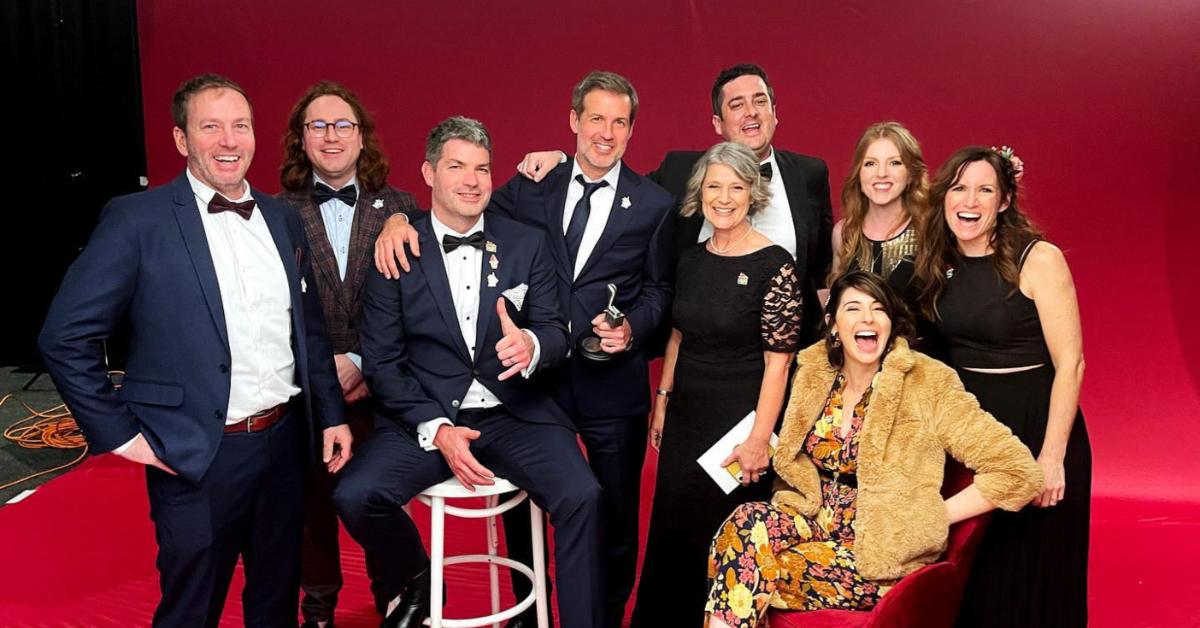 Article continues below advertisement
The actor who plays Thor's roommate is plenty busy outside of his 'Thor' cameos.
While some Marvel fans know Daley as Darryl and love him for that alone, others know him as an executive producer who has been with the Australian animated series Bluey since its very beginning. In fact, he shared with us, when he filmed his short cameo in Thor: Love and Thunder, it was then that he realized just how far Bluey's reach has gone outside of Australia and into the U.S.
"That was the first time I was like, 'Bluey's kind of, like, a bit a bit bigger than I thought,'" Daley said. "The crew were asking when there was new Bluey, Natalie Portman was reading her children Bluey books … It was a bit of a culture shock."
Article continues below advertisement
Season 3 of Bluey premieres on Disney Plus on August 10 with its first set of 25 new episodes for the season.
And, although Daley said he didn't quite see how big Bluey had gotten in the U.S. before he was on the set of Thor: Love and Thunder, most parents of toddlers and even school-aged children know just how big the show has gotten and parents and kids alike are ready for more episodes.