'Trinkets' Star Kiana Madeira Says Fans "Won't Be Left Feeling Sad for Moe" (EXCLUSIVE)
'Trinkets' star Kiana Madeira exclusively spoke with Distractify about Season 2 and teases her character Moe's finale storyline.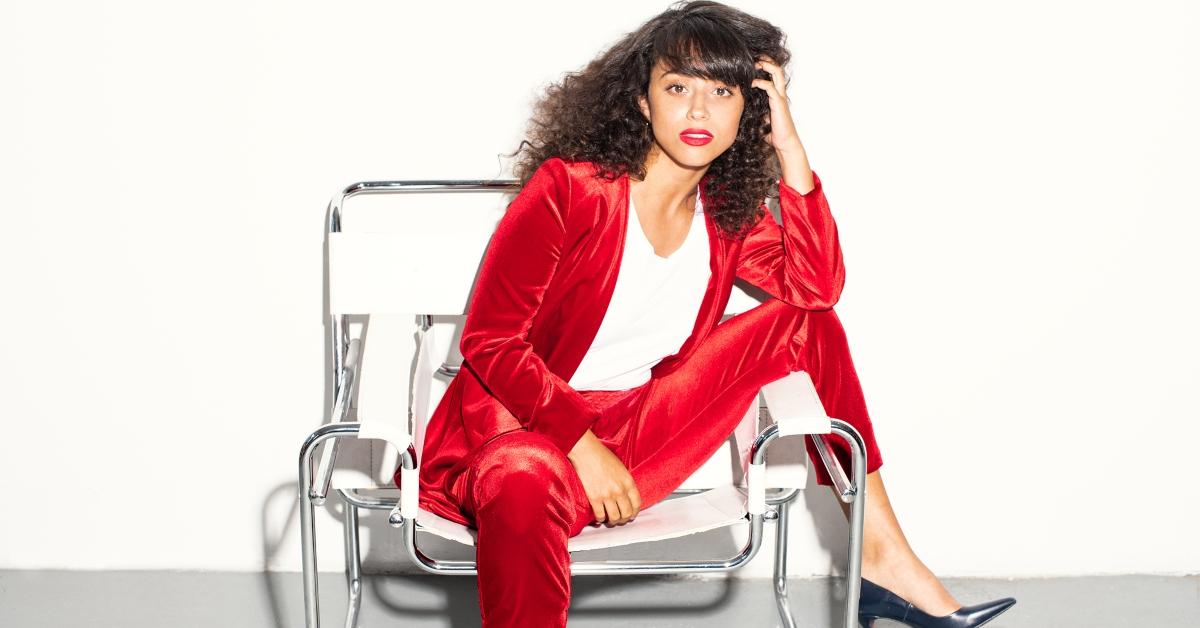 The Netflix YA series Trinkets follows three high school classmates who are all forced to attend Shoplifters Anonymous. While Season 1 was filled with relationship drama, secrets, an abusive boyfriend, and more, Moe (Kiana Madeira), Elodie (Brianna Hildebrand), and Tabitha (Quintessa Swindell) are back for Season 2 and immediately picking up where the first season left off ... with police sirens.
To recap, the girls are in a bit of trouble for hijacking Brady (Brandon Butler)'s car and pushing it into the lake. Yikes!
Article continues below advertisement
Ahead of Season 2, Distractify spoke exclusively with Trinkets star Kiana Madeira about what fans can expect from the conclusion of the Netflix show, and how these three girls always have each other's backs ... no matter the circumstances. Check out our Q&A below. (Editor's note: This interview has been edited and condensed for clarity.)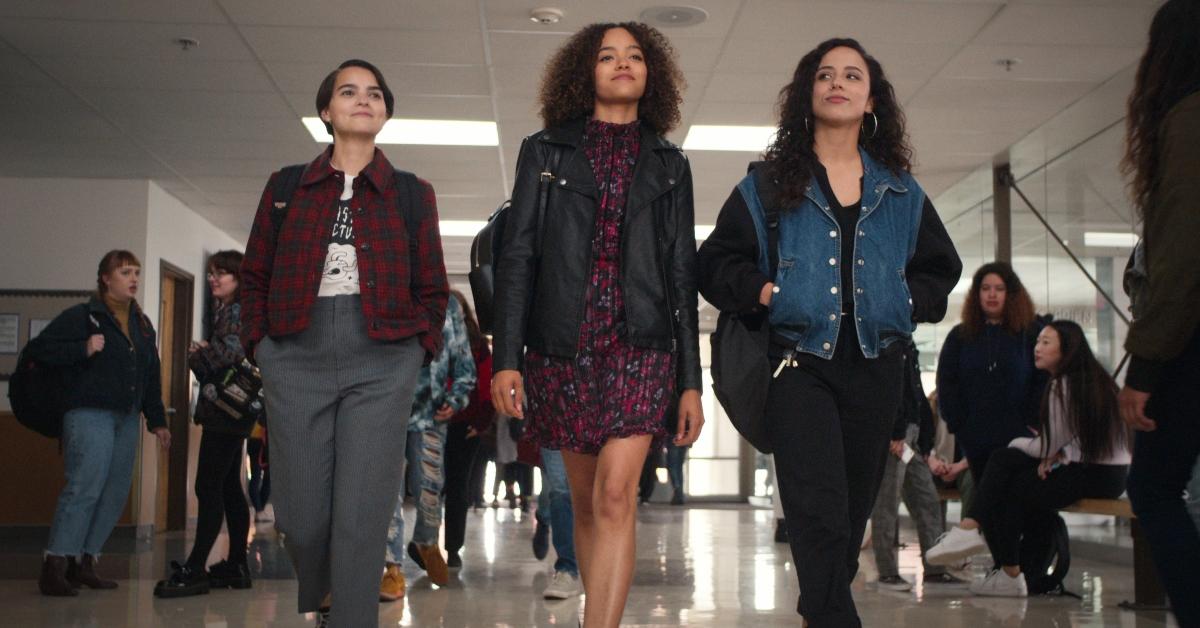 Article continues below advertisement
'Trinkets' star Kiana Madeira talks Season 2 and being happy with Moe's ending.
Distractify: In the final moments of Season 1, we hear police sirens go off. Where will Season 2 pick up? We saw in the trailer that the girls were being questioned by cops.
Kiana Madeira: In the first episode we do get a sense of where the three girls are at. … It's only a couple days after we left off in the season finale so it's actually picking up right where we left off. It keeps things exciting.
In the first season, the three girls were all part of different social groups at school and, in the trailer, they proudly walk into school together in Season 2. What sort of challenges, if any, will this create for them?
KM: I love Trinkets so much because being yourself and coming out is challenging and it opens yourself up to people being judgemental. The three girls coming together and just being open about their friendship definitely provides them with some strength and they have each other to lean on.
Article continues below advertisement
In the same way, Moe and Noah (Odiseas Georgiadis)'s relationship is more public so she's also dealing with that. I guess in a way, Moe is a lot more comfortable with who she is in Season 2 and being vulnerable and open about things in her personal life does come with challenges, but I think that she perseveres.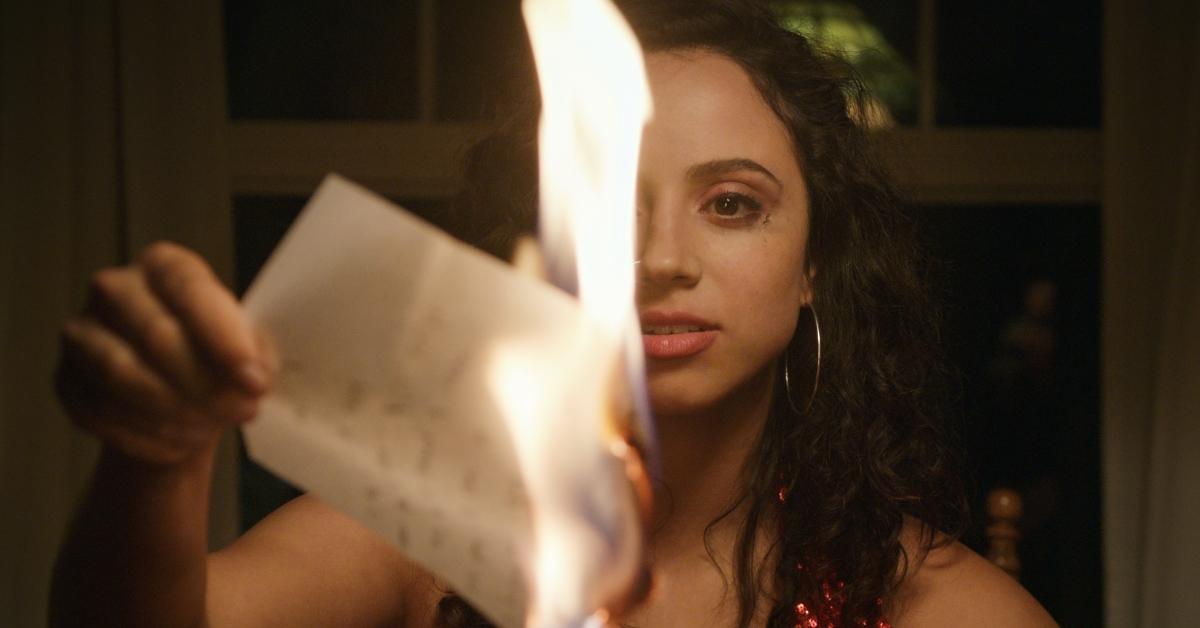 Article continues below advertisement
Speaking of Noah, can you talk about their relationship in Season 2?
KM: The thing that I love about Moe and Noah's relationship is that it is so honest and so realistic. It's definitely not all rainbows and sunshine. They have their problems for sure. They also have such a connection and I'm excited for people to see.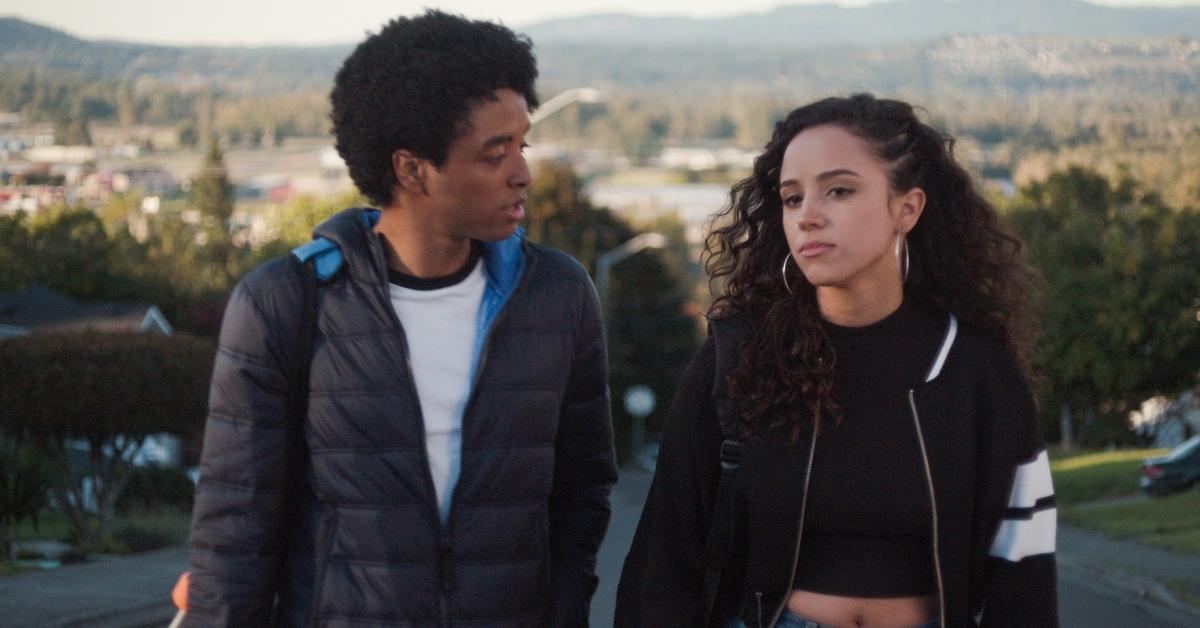 Article continues below advertisement
Moe battled with being defined by her father's actions, but seems to be giving into it. Is that something she'll battle in the upcoming season?
KM: In Season 2, Moe definitely experiments with some things that we haven't seen her experiment with in Season 1. It's not just a one note season. I can tell you that there will definitely be a roller coaster of things that Moe goes through. It won't just be all turmoil and trouble, and it won't just wont all smiles and laughter either.
A major theme in Season 1 was going against labels and what other people define you as. Is that still prevalent in the upcoming season?
KM: The friendships between the three girls and the empowerment that they provide for each other is definitely still the heart of it all. ... In Season 2, we see all the characters in general just allowing themselves to be surprised by the people in their lives, and allowing themselves to just open up to the possibility of not knowing who their tribe is.
Article continues below advertisement
Moe meets new friends in Season 2 and these are people she probably would never have given a chance or even a second look at. The way that she's more open in Season 1 allows her to make new relationships and make new friendships.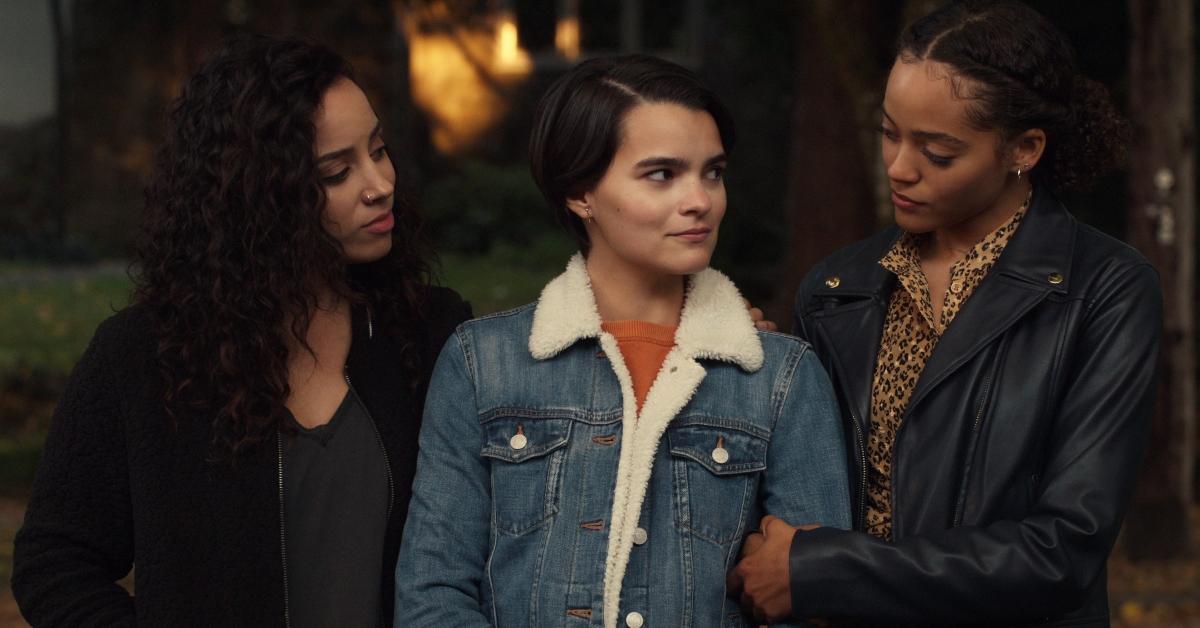 We already know this is the final season of Trinkets. What can you say about Moe's concluding storyline?
KM: We won't be left feeling sad for Moe. Moe ends up in a great space. I'm really happy we were given a heads up that it was going to be the final season. The writers actually could conclude all of our storylines in a way I feel the viewers will really enjoy and feel satisfied with.
Season 2 of Trinkets will be available to stream on Aug. 25 on Netflix.