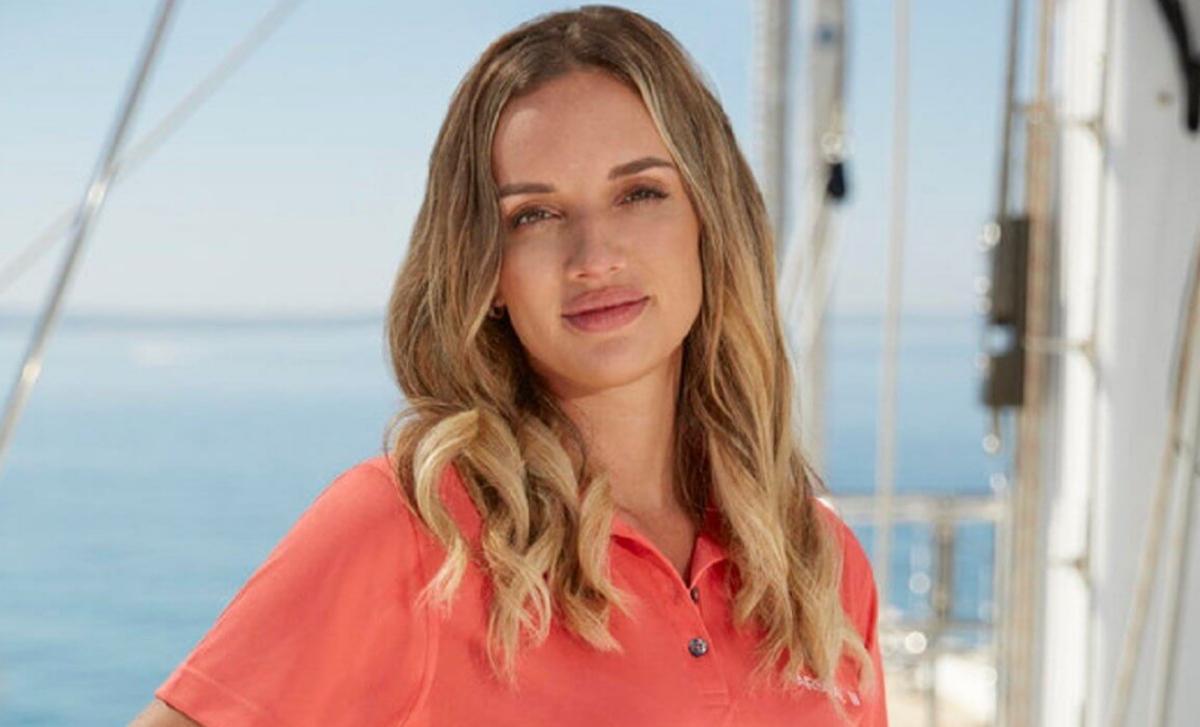 'Below Deck Sailing Yacht's' Alli Dore Announces She and Boyfriend Are Having a Baby
Congrats are in order! Below Deck Sailing Yacht star Alli Dore has announced that she and her boyfriend, Benny Thompson, are expecting their first baby. Alli took to social media on June 21 to reveal that she was pregnant. On Instagram, she wrote, "So excited for this new adventure with you and our little ocean baby," and shared a few photos of herself showing off her baby bump alongside Benny.
Article continues below advertisement
He commented on Alli's Instagram post, "So proud of you, you're going to be the most amazing mumma. Couldn't be more excited for the epic journey we've begun."
Alli, a bubby Australian native, was a newbie on Below Deck's spinoff Below Deck Sailing Yacht and served as the third strew in Season 2, finding herself caught smack dab in the middle of a love triangle. It's obvious that the mommy-to-be has moved on and is excited for the next chapter in her life.
Article continues below advertisement
The Bravo personality's pregnancy news comes just a few weeks after her fellow cast member Dani Soares welcomed her first child, a baby girl named Lilly. Dani congratulated Alli on her pregnancy news on Instagram and commented, "YYAAAYYY CONGRATULATIONS. You two are gonna be amazing parents cause you are two amazing humans." Until recently, fans didn't even know Alli had a boyfriend, let alone that she was pregnant. So, who is her beau?
Who is Alli Dore's boyfriend?
Alli Dore's boyfriend, Benny Thompson, is also an Australian native. Interestingly, the happy couple have been friends for over a decade. On June 13, in an Instagram Q&A session with fans, someone asked the stew if she had a boyfriend. She disclosed, "I do! The love of my life, my angel boy. We're currently moving into our new house together."
Article continues below advertisement
She gushed, "We're both so excited! He's got a heart of gold and treats me like a precious jewel ... I'm really lucky." Alli went on to tell fans that she and Benny have known each other for 12 years and had reconnected once the filming for Season 2 of Below Deck Sailing Yacht had wrapped. Responding to another question about how she and her longtime friend got together, she said, "When I got back up to Australia, I flew up to where he lives to hang out with him and some friends."
Article continues below advertisement
Alli went on to say, "We have so much fun together, and the timing was right, so it just happened naturally, and we fell madly in love, and I'm very happy."
According to his Instagram, Benny is an avid surfer and concertgoer who appears to be quite the traveler, much like Alli.
Article continues below advertisement
When is Alli and Benny's baby due?
Alli has not disclosed how far along she is, but we're sure the soon-to-be parents will be announcing that once the date gets closer. Following her pregnancy announcement, Alli received much love from the rest of her Below Deck crew. Natasha De Bourg shared a beautiful message to the third stew.
She said, "My dearest Alli you have no idea how [thrilled] I was when I found out about your pregnancy. My heart is filled with joy, knowing that you deserve nothing but the greatest of love."
Daisy Kelliher also jumped into the comments to call Alli a "sexy mama."
The two-part Below Deck Sailing Yacht reunion kicks off on June 21 at 9 p.m. EST on Bravo.