Jonathan Bennett and Fiancé Jaymes Vaughan Talk "Creating All of Our Own Traditions" at Wedding (EXCLUSIVE)
Jonathan Bennett got engaged to his soon-to-be husband, Jaymes Vaughan, and the pair are sharing every step of their wedding planning process.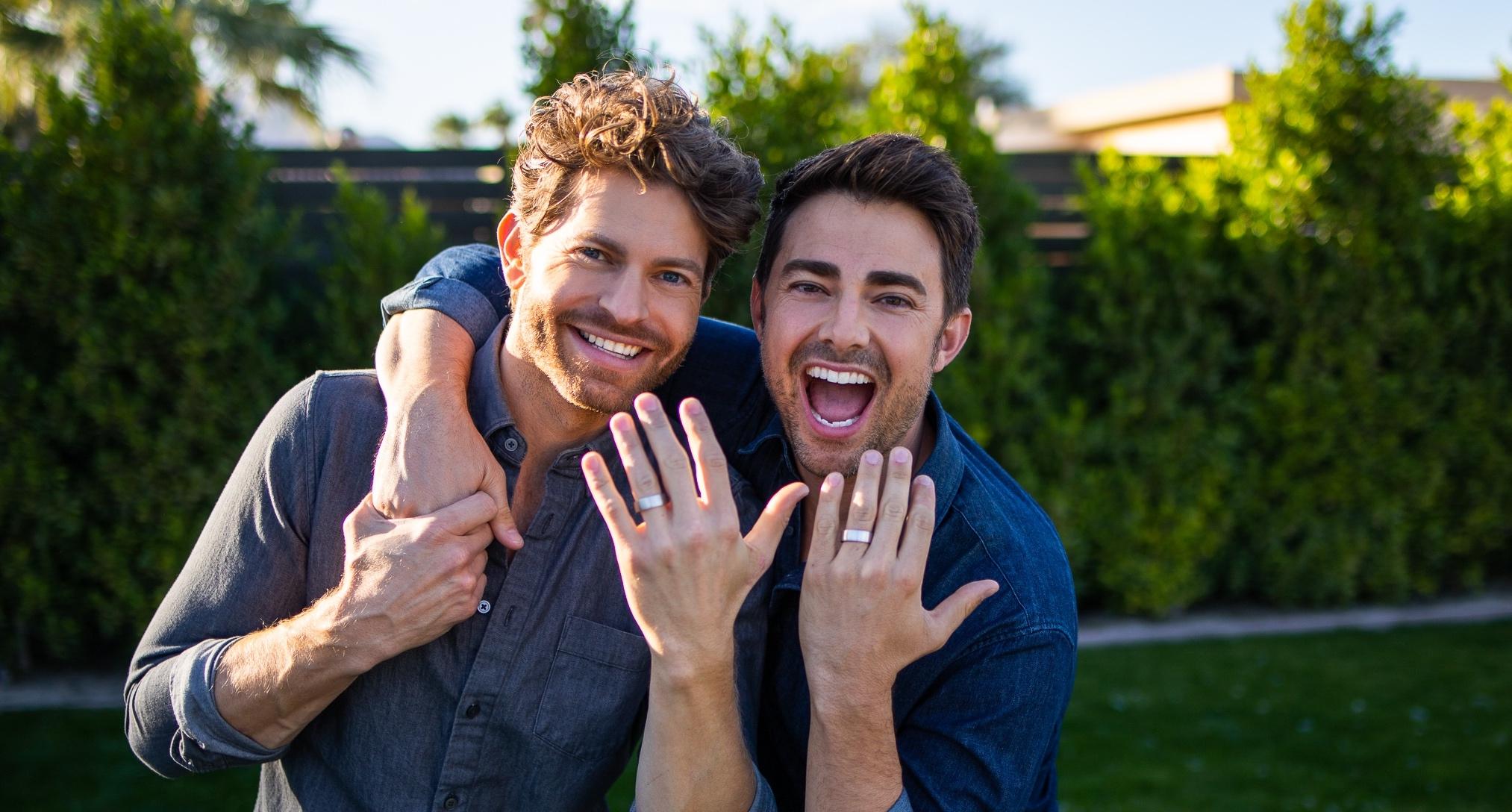 Mean Girls star and Hallmark movie alum Jonathan Bennett recently got engaged! The actor's longtime boyfriend Jaymes Vaughan proposed to him in November 2020, and the pair have been sharing the details of their wedding planning as they go.
The couple, who partnered with Kay Jewelers to design same-sex wedding bands, spoke exclusively with Distractify about their upcoming nuptials and their journey to become husband and husband.
Article continues below advertisement
Jonathan and Jaymes are using their wedding to create new "traditions."
Jonathan and Jaymes have many of the details of their wedding ironed out already. They'll wed at the Unico Hotel; the colors are green, white, and wood; and their wedding party will do away with gendered traditions. But to the couple, their wedding is more than just a celebration of their love — they see it as an opportunity to give back to their loved ones and let their families get to know each other.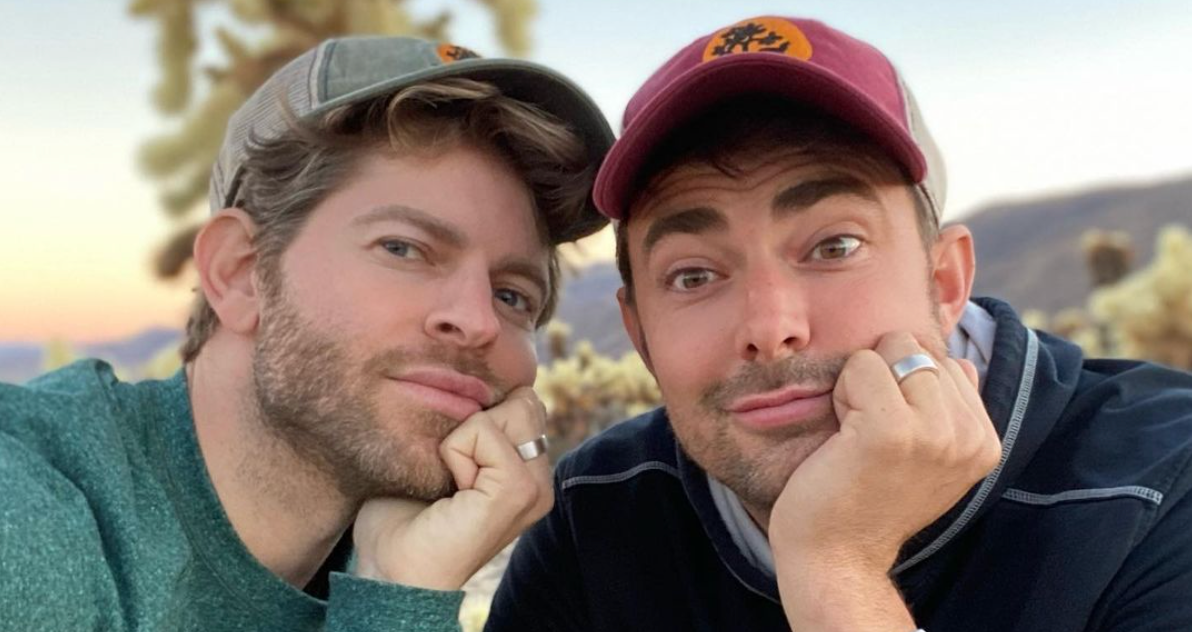 Article continues below advertisement
"What's important to us more than anything is bringing our families together for the week of the wedding," Jonathan says. "The wedding is not only a time for us to say I love you and bring our families together, but a time for us to say thank you to the people who matter most in our lives — who are all going to be in the same place at the same time."
Their venue is at an all-inclusive resort, and they plan to spoil their guests where they can. The couple says their families haven't had the opportunity to meet yet, and their destination wedding will be the perfect opportunity for them to get to know each other before the families combine. But most of all, Jonathan and Jaymes see their wedding as an opportunity to break away from some of the typical wedding traditions to create their own.
Article continues below advertisement
"I love that we're creating all of our own traditions," Jaymes says. "Everyone in our bridal party is simply called our best, nobody is tied to any specific gender norms of the clothing ... We're not having anyone walking us down the aisle. We're phasing in the traditions we want to set for us."
Their rings, which Jaymes had custom-designed, are part of these new traditions.
Article continues below advertisement
Jonathan's soon-to-be-husband created custom wedding bands.
When Jaymes was planning to propose to Jonathan, he says it was difficult finding the right rings for them.
"I was like, Where's the specific thing for two guys in love? Where's the tradition for that? Where's the ring for that?" Jaymes says. "I couldn't find it. So I knew I wanted to create something."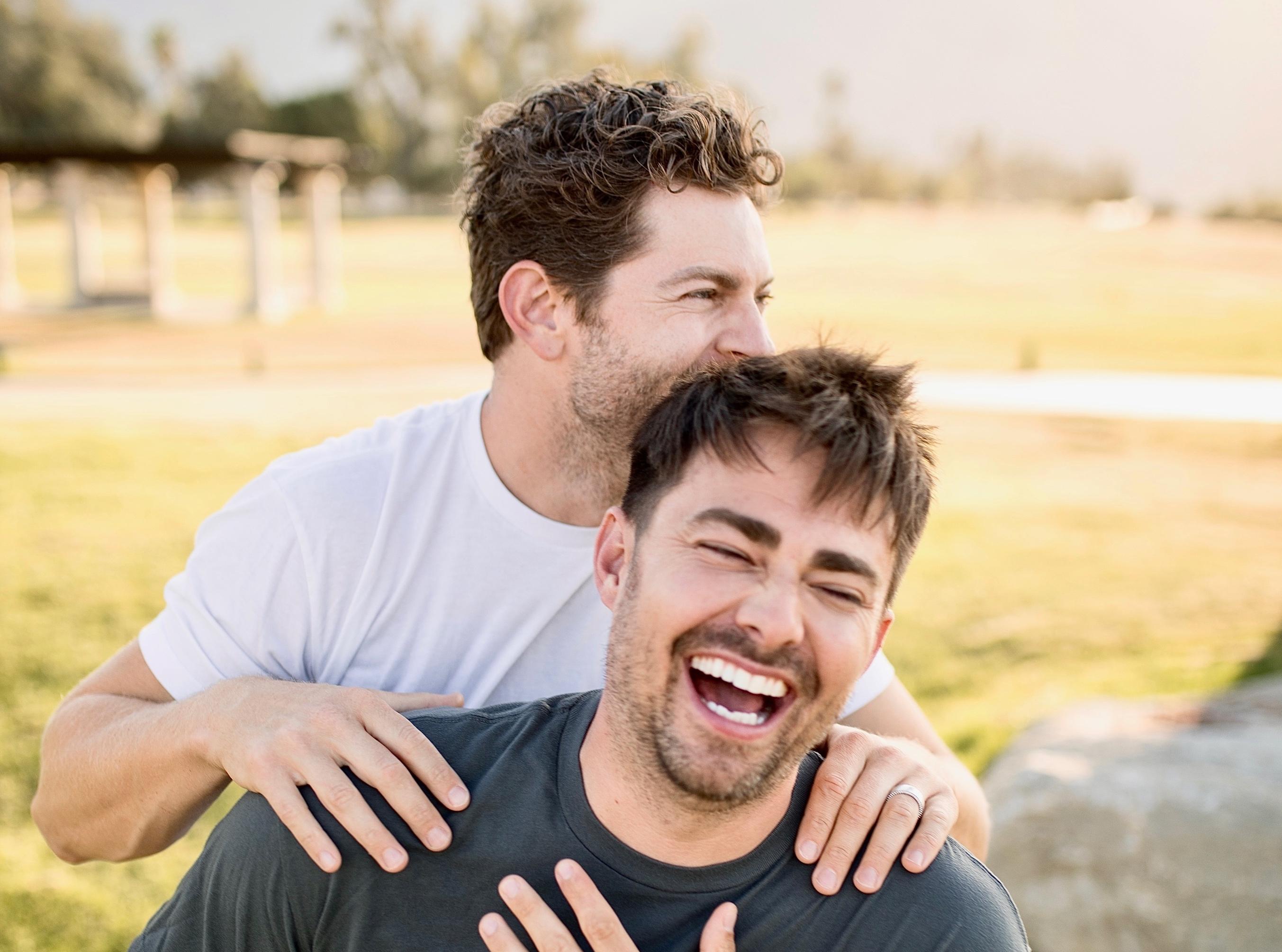 Article continues below advertisement
The result is the couple's current partnership with Kay Jewelers. The matching bands have diamonds adorning one side in place of the traditional engagement ring.
"The diamonds are meant to face out during their engagement so the world sees their shining love for each other! When they tie the knot, [Jaymes] and [Jonathan] will flip the rings so the diamonds face them to signify their world becoming exponentially more beautiful now that they're in it together forever," the company writes of the bands.
Jaymes says his decision to partner with the national jewelry retailer was intentional, as he hopes choosing such a well-known retailer will continue to create more open safe spaces for LGBTQ+ couples.
Article continues below advertisement
"Everyone knows 'Every kiss begins with Kay' — everyone knows Kay Jewelers," Jaymes says. "When you're trying to help normalize LGBTQ+ [couples] and expose people who maybe aren't aware of how our love is all the same, you want to do it somewhere that they know, somewhere that they recognize, somewhere that everyone feels is acceptable to them."
"Our Ring by Jaymes + Jonathan" is currently available on Kay's website to order.
Article continues below advertisement
The pair are highlighting companies that are #SafeandCelebrated for LGBTQ+ couples.
Aside from documenting their wedding planning process, the duo is launching their #SafeandCelebrated campaign to highlight wedding vendors who are open supporters of the LGBTQ+ community.
They shared their engagement proudly with The Knot as the publication's cover story, and hope that by being out and proud about their wedding planning process they can be an inspiration to other LGBTQ+ couples.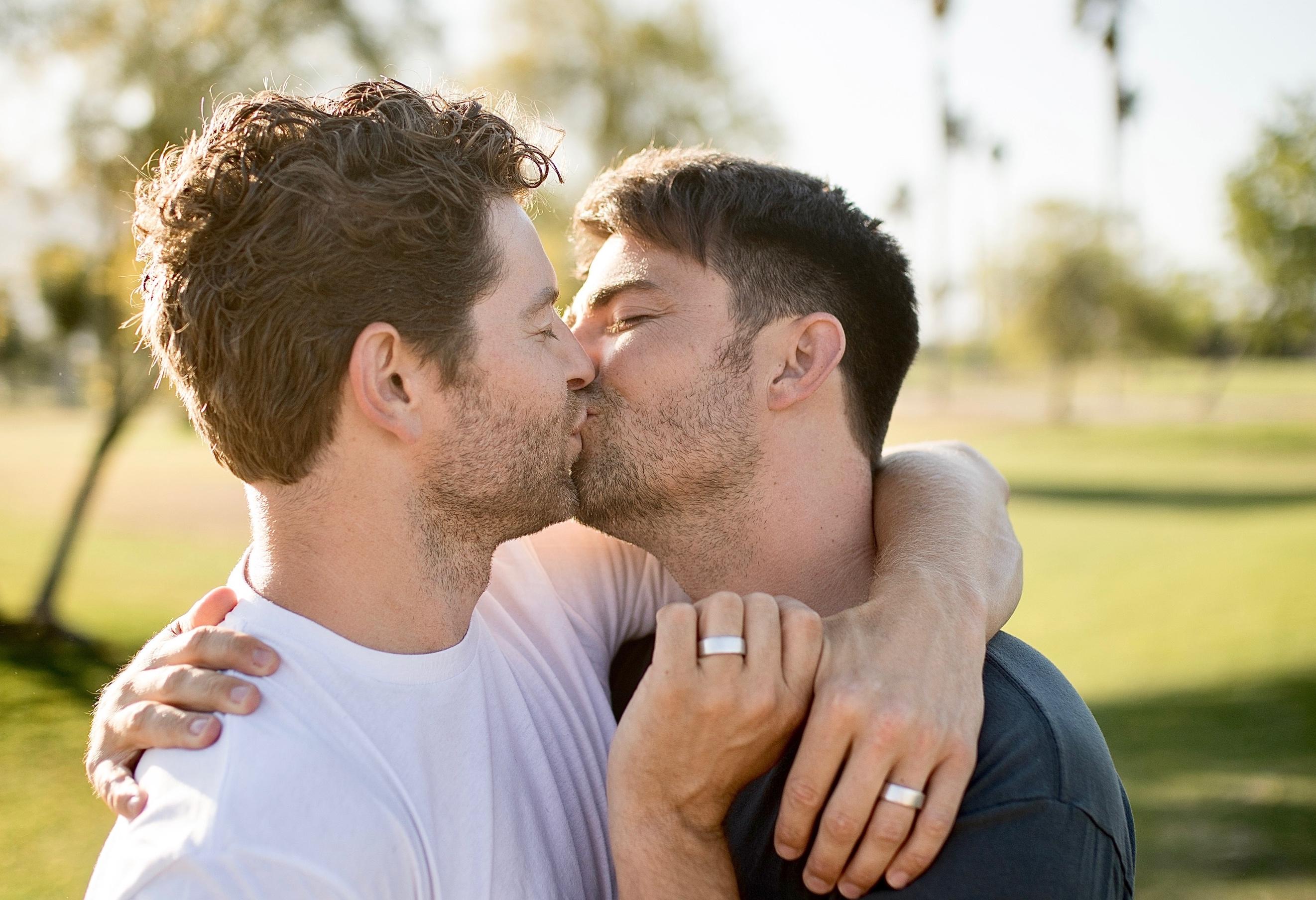 Article continues below advertisement
"We're going to document all of it and post it loudly on all of those platforms so not only can other LGBTQ+ people see, Oh here's examples of what you can do if you want to get married, but for people that maybe don't feel seen," Jonathan says. "Because I know when I was younger, I didn't see great examples of a love that looked like mine."
Jonathan and Jaymes are the first gay couple to be on the cover of The Knot, but they say they hope this is only the beginning for better representation in the wedding industry.
"If [younger me] were to look over and see the cover of a wedding magazine and see two men in love in a happy joyous relationship, I wonder how much that would've affected me and how much more seen and supported I would feel," he says. "It's not just an article. ... The representation matters."