All the Golden Buzzers Have Been Used on 'AGT' Already, and We're Not Upset About It
'America's Got Talent' judges have already used all picked all the golden buzzer winners in 2021, but who are these 'AGT' golden buzzer winners?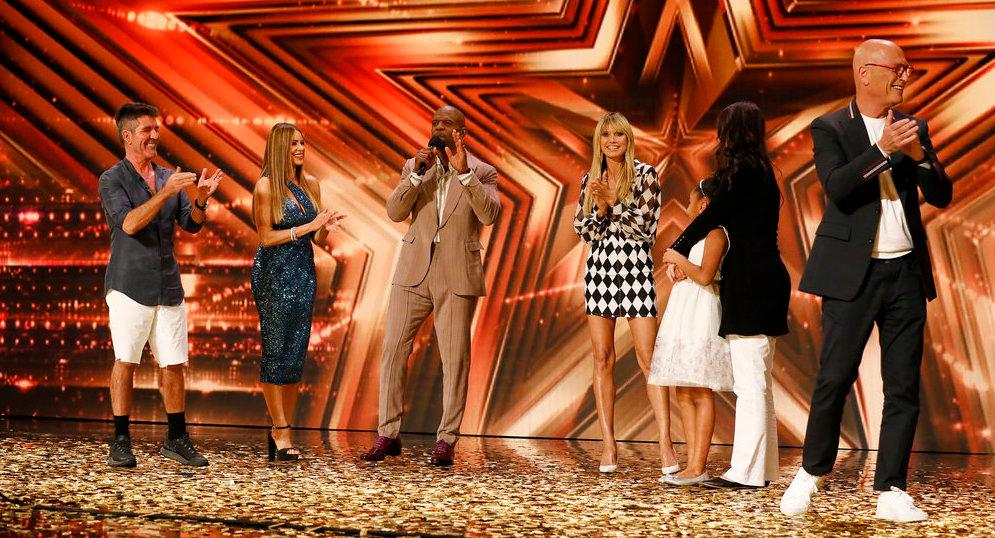 All of the America's Got Talent judges (plus host Terry Crews) have used their golden buzzer in the 2021 season, which means we have at least five competitors for the live portion of the show.
The golden buzzer began in Season 9 of AGT to break any ties that arose and send them to the next part of the competition.
Article continues below advertisement
Now, though, the golden buzzer has evolved into an automatic pass to the live show, which will air later this summer. Because of the immense power of the golden buzzer, judges now only get one chance to use their free pass.
So who are the AGT golden buzzer winners of 2021?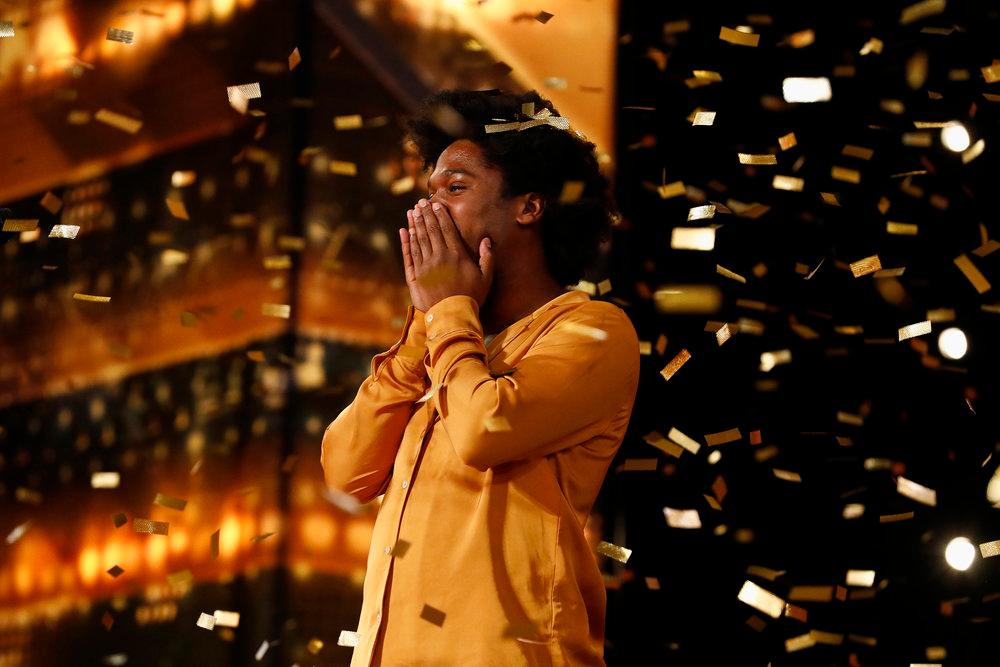 'AGT' Golden Buzzer Winner #1: Howie Mandel's Pick — Northwell Health Nurse Choir
Post COVID-19 peak, it's unsurprising that the first golden buzzer pick of the 2021 season is a nurse's choir from the epicenter of New York City. What is surprising, however, is how incredibly talented the choir is!
They sing a mashup of "Stand By Me" by Ben E. King with "Lean on Me" by Bill Withers. With both talent and emotion, they take Howie's heart and his golden buzzer pick as he tells them they gave him the most "inspiring moment."
Article continues below advertisement
'AGT' Golden Buzzer Winner #2: Simon Cowell's Pick — Nightbirde
Nightbirde is the stage name of 30-year-old Jane, who reveals in her audition that she has terminal cancer with a 2% chance of survival. She sings her original song, "It's OK," in a moving performance with her beautiful vocal quality, and moves the judges close to tears.
Simon Cowell later told PEOPLE, "I was absolutely mesmerized. Every year we meet the most extraordinary people on this show. She's an amazing person with an incredible talent and she's truly an inspiration."
Article continues below advertisement
'AGT' Golden Buzzer Winner #3: Terry Crews' Pick — World Taekwondo Demonstration Team
Although Terry Crews is the host of AGT instead of a judge, it's only fair that he gets a golden buzzer pick too. For his pick, he decides to go with the World Taekwondo Demonstration Team, which does an intense movement routine of flips and jumps while chopping wood in the air.
It's wildly impressive, so although they were not able to participate in the 2020 Olympics due to COVID-19, we're lucky we get to see them again on the AGT stage.
Article continues below advertisement
'AGT' Golden Buzzer Winner #4: Sofia Vergara's Pick — Jimmie Herrod
America's Got Talent wouldn't be what it is today without Susan Boyle's iconic performance of I Dreamed a Dream, so it makes sense that another Broadway hopeful could take a golden buzzer.
Jimmie sings "Tomorrow" from the musical, Annie, which any audition coach plus Simon Cowell agree is the worst audition song of all time. But Jimmie knocks it out of the park with his smooth tone and wide range, comparable only to Billy Porter, and Sofia is moved to use her magic buzzer.
Article continues below advertisement
'AGT' Golden Buzzer Winner #5: Heidi Klum's Pick — Léa Kyle
On paper, Léa Kyle's act of doing quick changes doesn't sound that impressive. But on AGT, the producers could tell that Léa Kyle has something special. Her act is one more of magic than of fashion, in which by the end, she somehow makes a dress fly off the rack onto her body.
How she's able to pull off the ultimate quick change, we may never know. But it's no surprise that the former Project Runway host and model, Heidi Klum, is the one to use her golden buzzer.
Will a golden buzzer talent win the entire competition in 2021? Watch America's Got Talent on Tuesdays at 9 p.m. EST to find out!