Victoria and Johnny's Breakup Timeline Is Muddled With Cheating Allegations
Did Victoria cheat on Johnny after 'Bachelor in Paradise'? The couple split amid rumors that Victoria cheated with Greg Grippo. Here's what we know.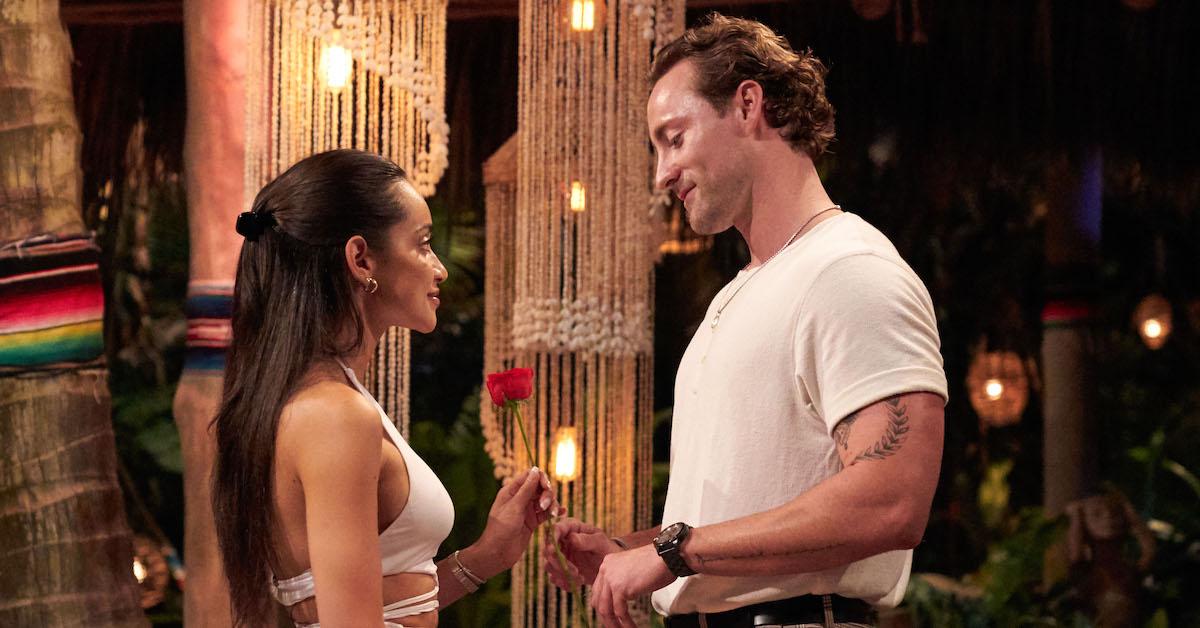 Spoiler alert: This article contains spoilers for Bachelor in Paradise.
There's always drama after a season of Bachelor in Paradise, and Season 8 brought more than ever. Only two couples got engaged in the finale episode, which aired on Nov. 22, 2022: Serene Russell and Brandon Jones, and Victoria Fuller and Johnny DePhillipo. However, many at-home viewers already knew that Victoria and Johnny didn't work out thanks to rumors circulating about Victoria dating Greg Grippo.
Article continues below advertisement
Victoria first appeared in the franchise on Peter Weber's Bachelor season, whereas Johnny made his first appearance as one of Gabby Windey's suitors on her shared Bachelorette season with Rachel Recchia. Greg, like Victoria, was from one season prior, as one of Katie Thurston's suitors on her Bachelorette season. Victoria and Greg knew each other before Bachelor in Paradise, but did Victoria cheat on Johnny with her new beau? We dive into their relationship timeline.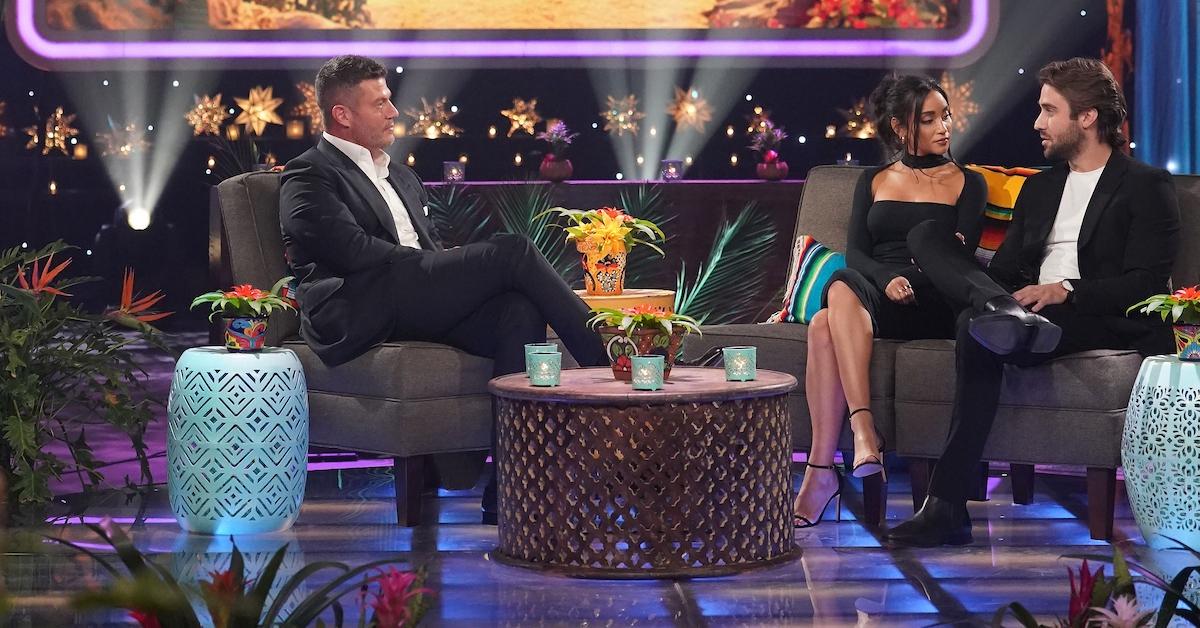 Article continues below advertisement
Victoria claims that she didn't cheat on Johnny, but the timeline is muddled.
Let's start from the beginning. Before going on Bachelor in Paradise, Victoria and Greg were talking, which she admitted to during the After the Final Rose taping. Victoria even told Johnny that she and Greg had been texting before filming BiP, but they weren't going to let that stand in the way of their relationship. In fact, at the time, Greg was still dating his now ex-girlfriend Clémence Lopez. So, Victoria went on BiP open to falling in love, and she fell for Johnny.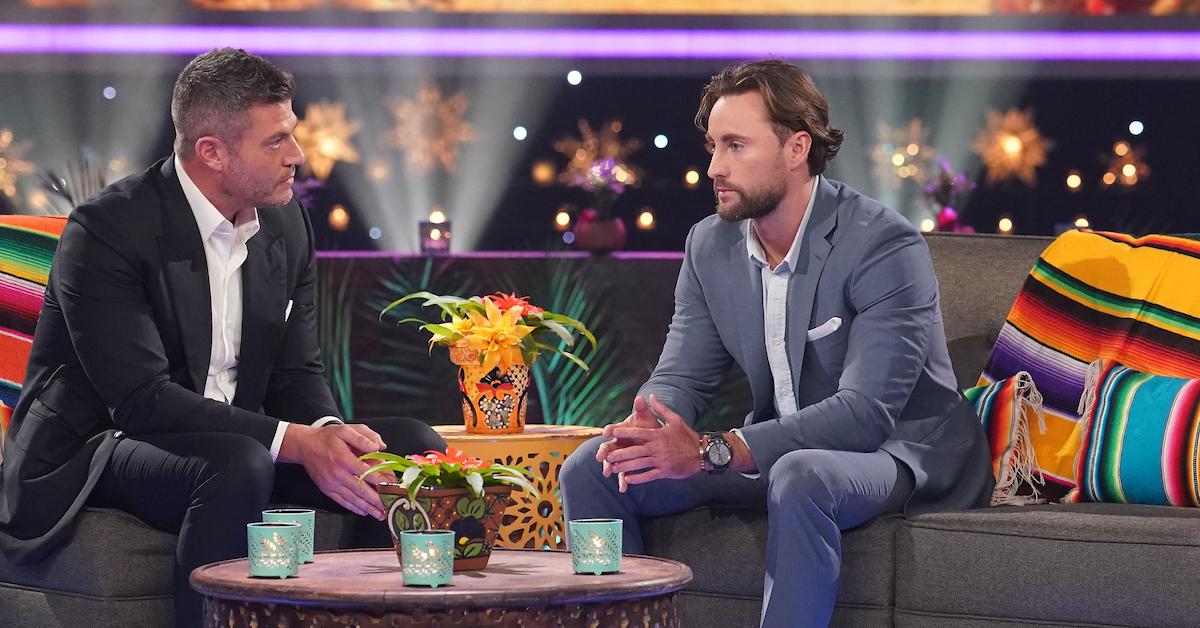 Article continues below advertisement
Throughout the series, fans fell in love with Victoria and Johnny as they fell in love with each other, although many of us knew the dramatic irony of Greg rumors that would ultimately take down the couple. Both Johnny and Victoria had a chance on the reunion to explain what really happened between the two of them, as we never thought we'd see Johnny get down on a knee.
Basically, Johnny revealed that they went to couples counseling for three weeks after filming, during which time Johnny allegedly called Victoria a "f--king c--t" and criticized her for not "being a woman" by not cooking and cleaning for him. Johnny denied this wholeheartedly onstage and told Victoria that she said things she wouldn't want to be aired out in public, which she agreed to.
Article continues below advertisement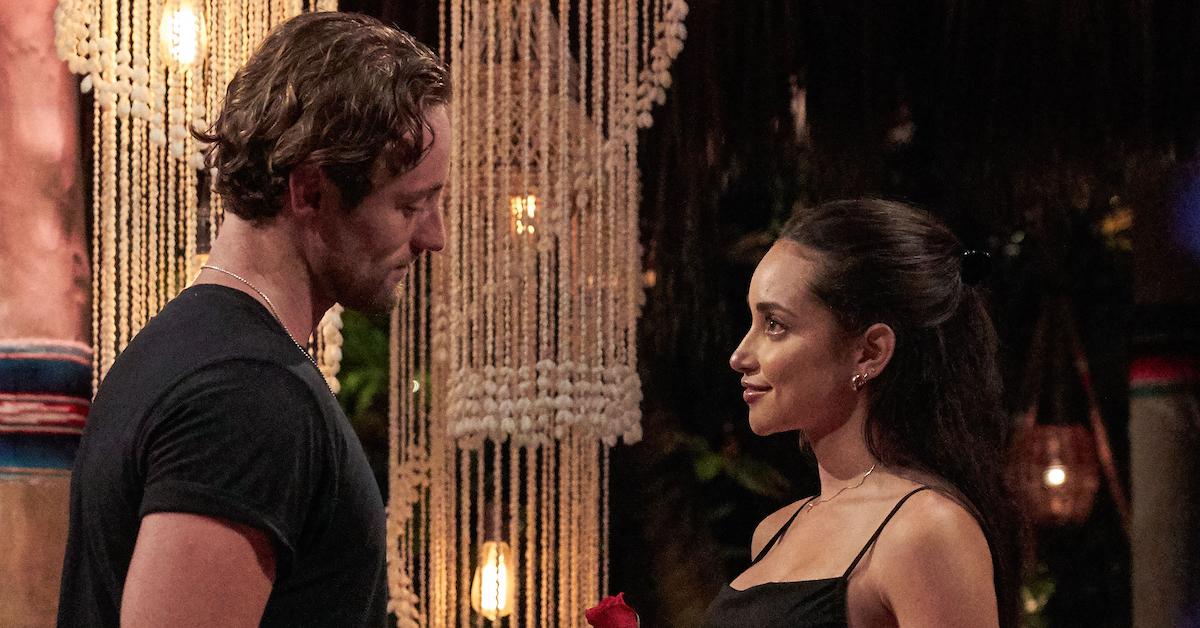 Both Johnny and Victoria admitted their faults, a lot of which came from their insecurities. They were watching The Bachelorette right after getting engaged, in which Johnny clearly fell for Gabby first, so that wasn't easy to watch. At the same time, Victoria was still in touch with Greg, but whenever Johnny asked her about it, Victoria claimed they were "just friends."
Article continues below advertisement
However, the timeline gets muddled when Victoria claimed that they ended things just three weeks after filming. At the reunion, Johnny said that it "doesn't add up" and that they were still together. Even Tyler backs up Johnny when he said he heard from a reporter that Victoria cheated on Johnny with Greg at a Los Angeles party, but Victoria alleges that the rumor isn't true.
Article continues below advertisement
"I started to feel not good enough for her. We started arguing and having fights," he said on the stage. "Rumors started surfacing. I really wanted to trust her, but I don't know." After filming ATFR, both Victoria and Johnny spoke with ET about the cheating allegations. Johnny refused to say whether or not he thought Victoria cheated on him and said he was just "ready to put this behind me."
Victoria, on the other hand, assured everyone that she never cheated. "I understand that it's really hard [that] you're watching it one moment and then you're seeing me and Greg the next moment, but this happened five months ago. We filmed five months ago."
Article continues below advertisement
However, during the reunion, Johnny stated, "I still consider talking to someone else when we're working on our issues cheating or emotional cheating." At the end of the day, if that is cheating, Victoria and Greg were definitely in touch. Even still, Victoria explained how their relationship began.
"We really didn't know that we were even interested in each other until we went to Italy. He was like, 'Do you want to, like, get on a flight and go on a date?' In 24 hours he was like, 'Let's book a flight. Let's go on a date and just see if we like each other,'" she continued.
"So we went on the date and that was it." While everyone wants to make their claims, Victoria denies that she ever cheated on Johnny, and welcomes everyone to hate her and Greg as much as they want, because she's happy with him.