Angelina's Husband Wonders if Things Would Be "a Little Easier" if She Wasn't on 'Jersey Shore'
Angelina's husband, Chris, hasn't seen the best side of his wife on 'Jersey Shore Family Vacation,' but does he totally regret her going on the show?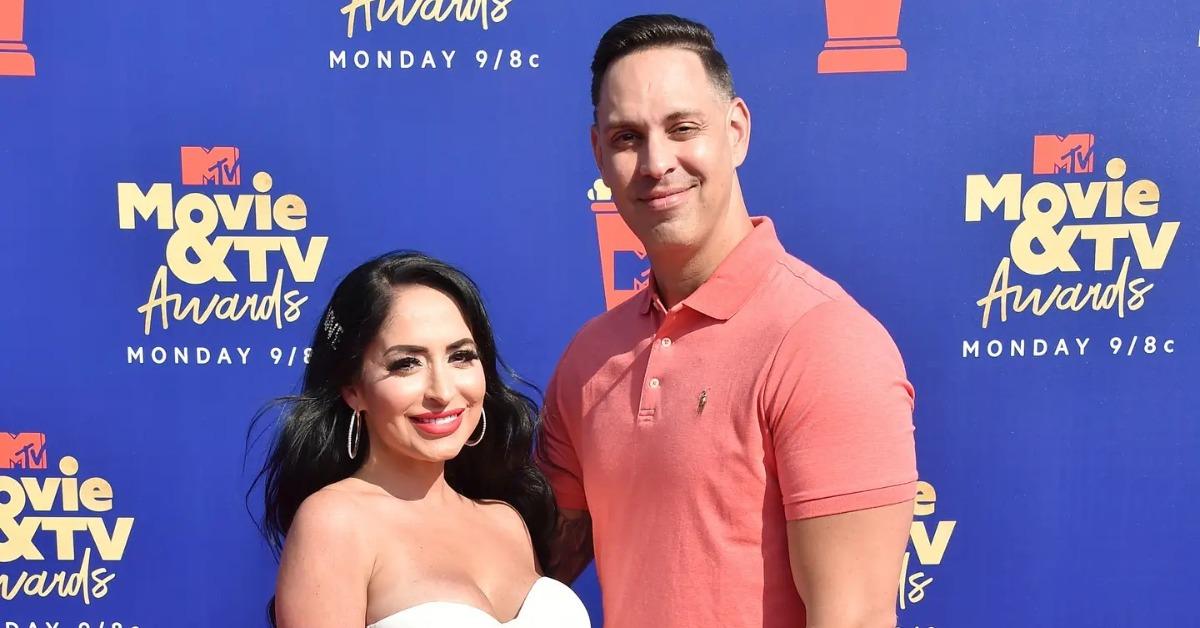 On both Jersey Shore and its spin-off reboot, Jersey Shore Family Vacation, Angelina Pivarnick hasn't had it easy. And when she brought her husband, Chris Larangeira, into the mix, it didn't make things go any smoother between her and her co-stars.
Now, in a clip released ahead of the Aug. 5, 2021, episode of Jersey Shore Family Vacation, Chris reflects on what the franchise has meant for his marriage.
Article continues below advertisement
When the show first premiered, he and Angelina weren't even together, much less married. But over time, their real-life friendship grew into something more. And by the time Angelina was called back for the reboot, she and Chris were already engaged.
According to Chris in the clip, he considered that things might have been different for them if Angelina wasn't on the show.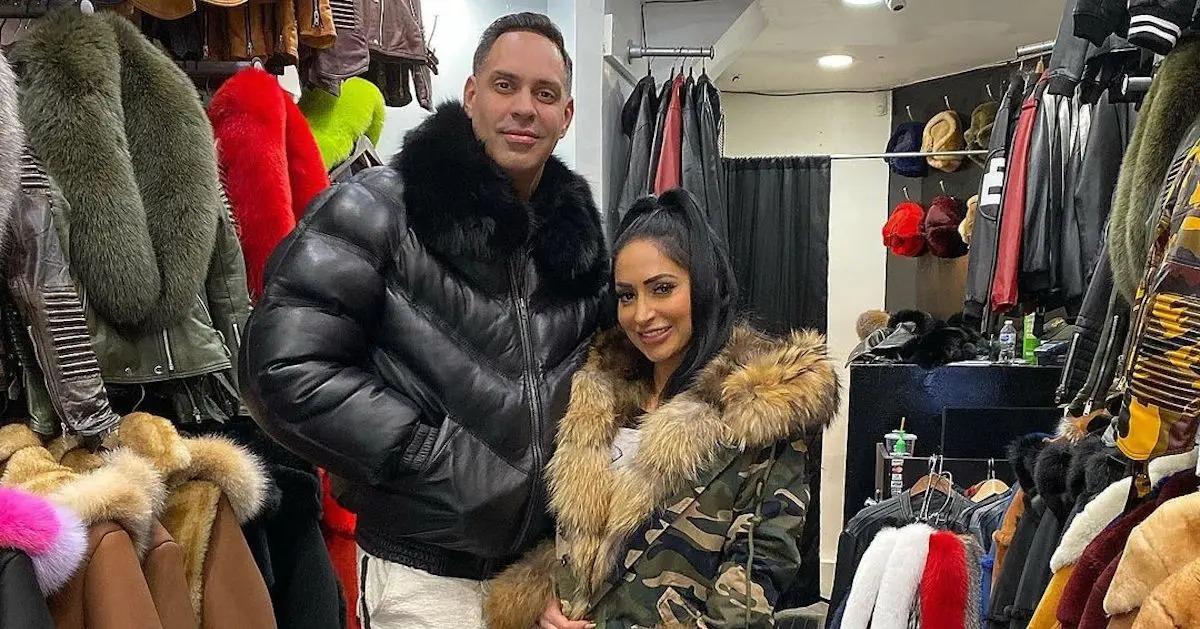 Article continues below advertisement
Does Angelina's husband regret her being on 'Jersey Shore'?
In the clip, Chris discusses with other significant others of the show's stars the fame and fortune that came with Angelina being part of all. He explains that he knew Angelina before the show had even premiered. He met her before Jersey Shore and they started dating years later, when Angelina worked as an EMT.
Then, Jersey Shore Family Vacation came calling.
"We were planning on just [having] a regular family, without all this," Chris says. "Without [the fame], it would be just me and Angelina and our family. We probably would have had a kid already."
When Jenni "JWoww" Farley's fiancé Zack Clayton Carpinello asks Chris if he wishes things were like that now, Chris admits that sometimes he does.
"I'm almost like, without the fame, without the money, maybe it would be a little easier," Chris says.
Article continues below advertisement
It's hard to say if that means he fully regrets Angelina being on Jersey Shore, though. Without the show, they might not have the lifestyle they've become accustomed to. And they certainly wouldn't have had such a lavish wedding. But it seems that Chris does wonder what could have been.
Article continues below advertisement
Angelina and Chris's marriage hit a few rocky patches since she returned for 'Jersey Shore Family Vacation.'
it's not clear if Jersey Shore is to blame for their marital woes, but Angelina and Chris haven't had it easy since her return to reality TV. Following their 2019 wedding, rumors flew about Angelina and Chris living separately and potentially heading for divorce.
It certainly didn't help that in June 2021, Nicole "Snooki" Polizzi told In Touch Weekly that Chris and Angelina weren't happy.
Right now, Chris and Angelina appear to be together. Their marriage isn't yet a casualty of Jersey Shore. But it hasn't stopped Chris from wondering if their life would have been very different had his wife remained off TV.
Watch Jersey Shore Family Vacation on Thursdays at 8 p.m. EST on MTV.