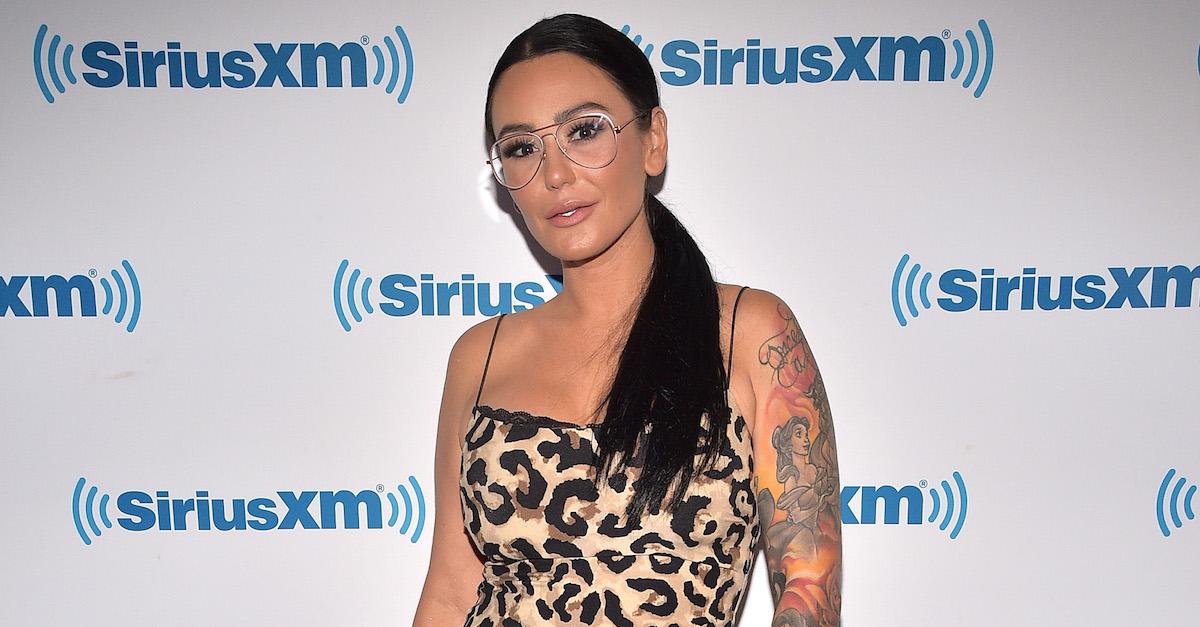 JWoww Breaks Her Silence on Her Dramatic Divorce Battle on 'Jersey Shore: Family Vacation'
Article continues below advertisement
Somehow, Jenni "JWoww" Farley's divorce proceedings with her ex Roger Mathews — whose relationship blossomed before our eyes on Jersey Shore — remained off the show, much to Ronnie's dismay.
Though JWoww was dealing with a contentious divorce, restraining orders, and a new boyfriend, we didn't get to see any of it play out. That might change on the August 22 episode of the show. Is JWoww officially divorced? Inside the drama surrounding she and Roger's split, and her most recent comments about boyfriend Zack Clayton.
Article continues below advertisement
Why JWoww hasn't discussed her divorce on the show yet.
Most reality stars preach about being open books when it comes to their personal lives, as that's really what they sign up for when they agree to film themselves.
But JWoww has refused to discuss her divorce on the show, which was much to the chagrin of Ronnie. He spoke out about how it was unfair that his personal troubles with Jen were detailed on the show, when JWoww's divorce wasn't a storyline or even a mention on air.
JWoww shut Ronnie down by saying that he airs his dirty laundry on social media (and TMZ) and that she doesn't bring up her personal issues at all, which is why the other cast members respect her privacy. But, JWoww is about to open up about the divorce on the August 22 episode.
Article continues below advertisement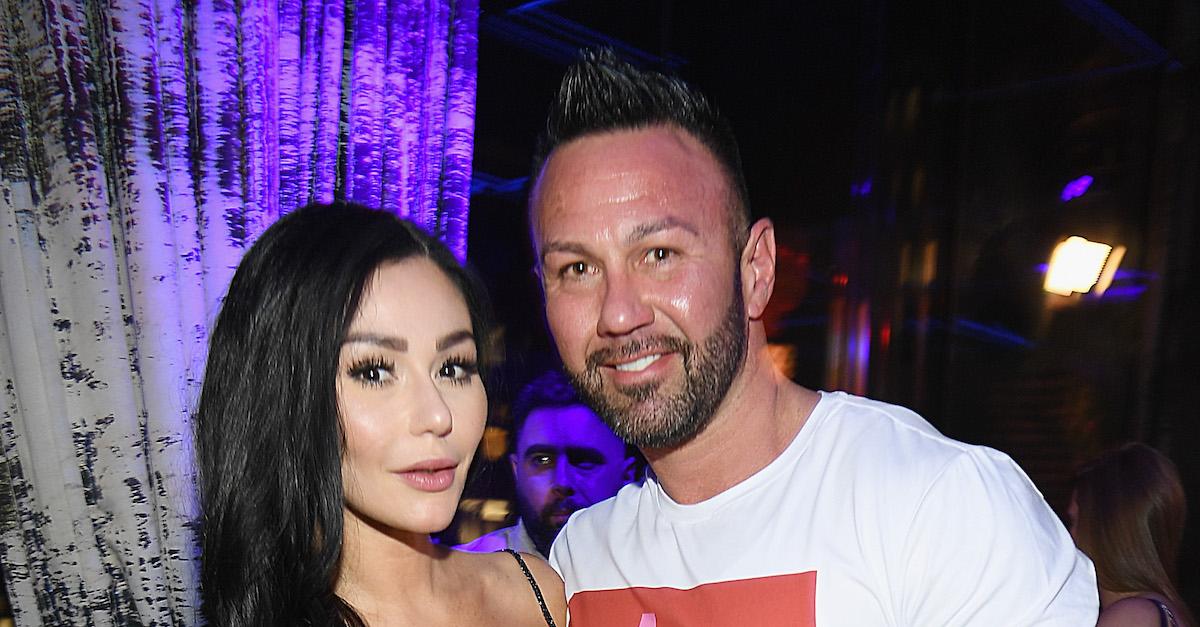 In a clip that aired ahead of the episode, JWoww discussed that she was keeping her drama out of the cameras for the sake of her kids, Meilani and Greyson. "I thought silence was for the greater good," JWoww tells best friend Snooki. Snooki then replies that JWoww was right to keep things out of the public for the kids' sake, but that Roger does want their drama out in the public.
Article continues below advertisement
When JWoww got a restraining order against Roger in December of 2018, Roger spoke out to defend himself from allegations that he was a threat to his ex. Roger posted a video in December that JWoww had screamed at him the night she got the restraining order, and that the two had been arguing about her going back to work.
He said that he left the house, cooled off for a few hours, and then was awoken by police in the early morning and he got arrested.
JWoww was betrayed by her ex's public claims, and she said in the clip that no matter what, she was intending on keeping things private.
"As bad as our relationship got, I stayed f--king quiet, because that's what you're supposed to do. So to me, the ultimate betrayal is the fact that he went public," she said. She later pointed out that Roger wasn't even really arrested, as he filmed his public response in the back of the cop car. She said he simply got a ride from the police.
Article continues below advertisement
JWoww is not officially divorced just yet. 
While the divorce is still ongoing, the two have patched some things up in the months since Roger's video. They have celebrated holidays together for the sake of their kids, and they haven't publicly commented on the divorce proceedings much since.
Article continues below advertisement
Their most recently documented court proceeding for the divorce was in mid-July, so the two are not yet officially divorced. JWoww has also moved on with her new boyfriend, who attended her wedding to Roger years ago.
JWoww's new relationship is a breath of fresh air after her divorce drama.
JWoww's relationship with wrestler Zack Clayton is also spoken about in the August 22 episode of Jersey Shore: Family Vacation.
Article continues below advertisement
The two went public with their relationship on social media in April, but it seems like they've been dating since filming, which took place in the fall of 2018 into the early winter of 2019. She even kisses Zack on the upcoming episode, which is a huge step for the otherwise-private reality star.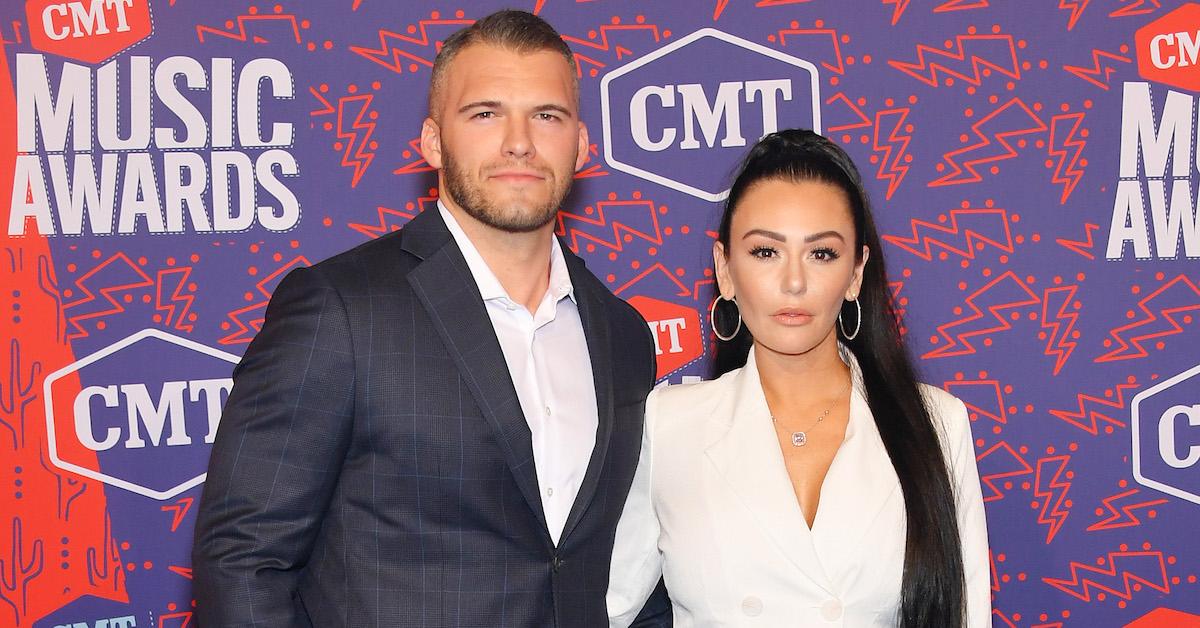 Article continues below advertisement
Zack and JWoww have kept their love out in the open on social media, and the two have taken several trips together this summer. It appears as though Roger has not exactly moved on from his divorce, and when JWoww first filed, he claimed he would do anything to get her back. It seems like JWoww is already well on her way to completely moving on from Roger.
Jersey Shore: Family Vacation airs on Thursdays at 8 p.m. on MTV.