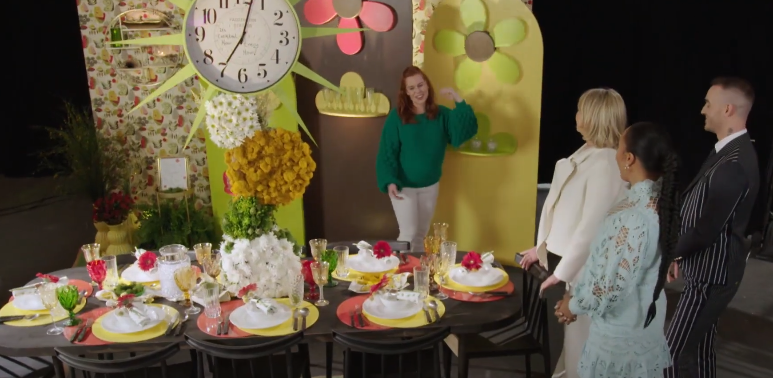 HGTV's 'Table Wars' Is All About Competitive Event Table Making — Yes, It's a Thing
Any type of vocation or hobby people do can become the basis of a reality TV series.
Different networks have their different niches, however. The History channel is now home to alien theory shows and programs featuring a bunch of dudes looking for a treasure they never find.
And HGTV is the network to help everyone indulge their obsession with high-level domestication and anything having to do with design. So what is the network's new show, Table Wars, actually about? We don't see any local designer/contractor couples flipping houses here.
Article continues below advertisement
What is 'Table Wars' about?
Because you, whoever is reading this, are a normal, level-headed individual, you probably hear the phrase "table wars" and immediately think of Bubba Ray and D-Von Dudley 3-D'ing some folks through collapsible wooden folding tables.
But HGTV's new series isn't about powerbombing a dude from the top turnbuckle through a slab of foldable wood usually reserved for holding crappy coffee and stale donuts at AA meetings.
It's actually about the wonders of crafting gorgeous event tables, and the care, vision, and artistry that goes into making them.
Article continues below advertisement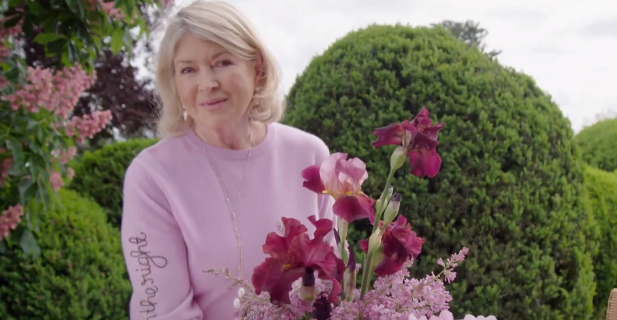 No, it isn't about actually building a table from scratch getting their inner carpenter on (however it does seem like some folks are doing exactly that!) but instead, they're designing tablescapes that are absolute works of art. Ideally, they need to be functional and perfectly suited for whatever event the tables are being used for.
Article continues below advertisement
Just like any good competition show, Table Wars has some celebrity judges: Martha Stewart, along with Tamera Mowry-Housley and Chris Hessney, will decide the $50,000 prize winner, who will be named the first-ever Table Wars champion.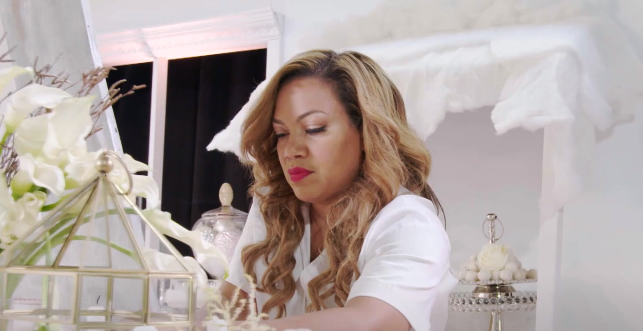 Article continues below advertisement
HGTV has the official breakdown of what the first episode is about.
Season 1, Episode 1 is called "Opposites Attract." It debuts on Sunday, Nov. 14 at 8 p.m. EST and is described as such: "Eight of the nation's top event designers must work in pairs to create an immersive dining experience that combines two opposite themes. Sparks fly as they try to reconcile their big ideas and even bigger personalities in order to avoid elimination."
The general breakdown of the series is as follows: "Party planning goes extreme as table designers compete to create extravagantly immersive event tables. Host Tamera Mowry-Housley joins judges Chris Hessney and Martha Stewart to decide which contender will win $50,000 and be named the Table Wars champion."
Article continues below advertisement
A brief trailer of the show also depicts some ridiculously outlandish table designs. One of them appears to be decked out in astroturf, and another looks like it's an amalgamation of 1930s Broadway, The Phantom of the Opera, and sadness.
Another contestant is depicted making a ginormous Christmas-themed table that appears to be a table version of visiting Santa Claus at the mall. Then there's one spring-themed festive table that includes a Sunny backdrop and a spinnable flower petal.
Article continues below advertisement
From the brief glimpses of the folks' design choices, they look super serious about their work. Personally, I want my table not to wobble and have plenty of room for plates or to throw my my trap card while playing a rousing game of Yu-Gi-Oh.
Are you excited to check out Table Wars? Will Martha bring in Snoop for a Doggy Drizzle challenge where each table must be perfectly constructed for as seamless of a shared blunt smoking session? The possibilities are endless.