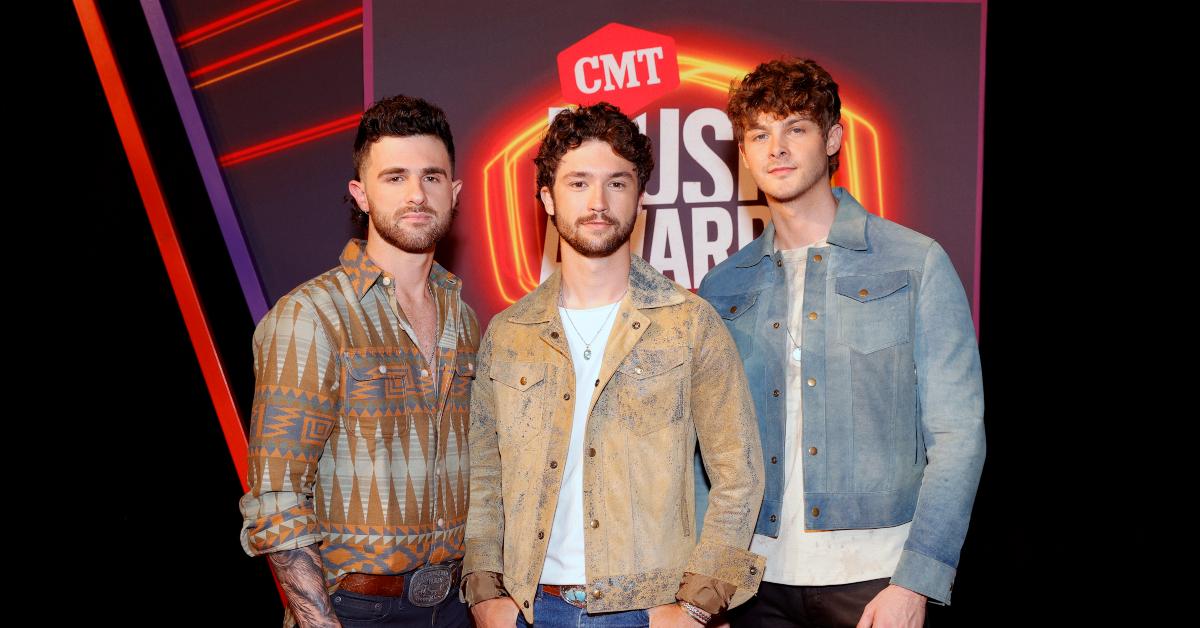 Meet the Surprise Musical Guests Who Steal the Show on 'The Bachelor'
Season 26 of The Bachelor is well underway, and Clayton Echard is a few steps closer to finding true love — but it won't be easy. Promos for Season 26 tease emotional eliminations as tensions boil over between the remaining contestants.
Amid the drama, Clayton's quest for "the one" continues in the Jan. 31 episode, when Clayton surprises one lucky woman with a live musical performance. But who is Restless Road, the group that performs during their date?
Article continues below advertisement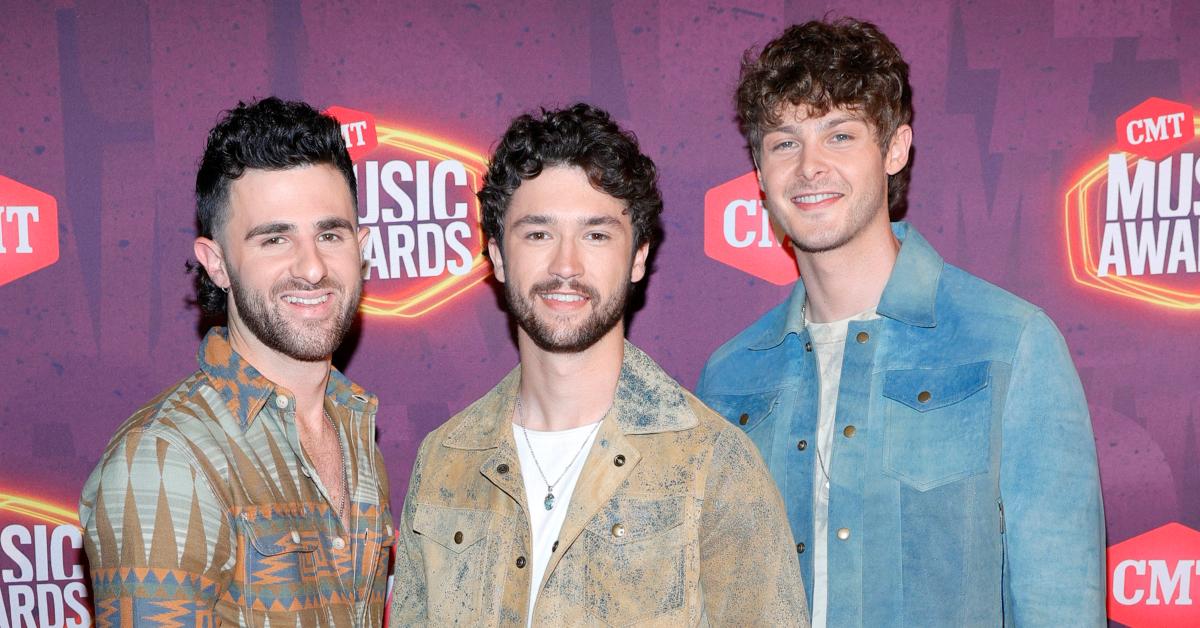 Who is Restless Road? Meet the musical guests on the Jan. 31 episode of 'The Bachelor'.
Colton Pack, Garrett Nichols, and Zach Beeken make up Restless Road, the country music band that Clayton enlists to help woo the could-be woman of his dreams in Episode 4. According to Restless Road, they received news that they'd been invited to perform on The Bachelor while on tour.
"We almost swerved off the road," Zach told Taste of Country. "​​We were driving our van to the next show and our publicist called us with the news."
Article continues below advertisement
Ahead of their Bachelor debut, the group posted a video that captured their reactions. "We were screaming at the top of our lungs," Zach gushed. "We had to stay hidden because his date did not know that we were even there."
Article continues below advertisement
Garrett revealed that the surprise went over well with Clayton's date, but their intense makeout session admittedly made it "hard to concentrate."
He added, "His date was super surprised, and they obviously kissed a lot. We've gotten pretty good at performing, but performing while people are kissing in front of you … that's a whole other thing."
However, the members of Restless Road aren't new to performing under pressure on reality TV.
Two Restless Road group members were also on 'The X Factor.'
Prior to their Bachelor debut, Zach and Colton auditioned to be on Season 3 of The X Factor. After they were eliminated, Simon Cowell invited the singers back to compete as a group with singer Andrew Scholz and thus, Restless Road was born. The group ultimately took home fourth place in the competition, but in May of 2015, Andrew left the group to pursue a solo career, and Garrett Nichols later joined the band.
Article continues below advertisement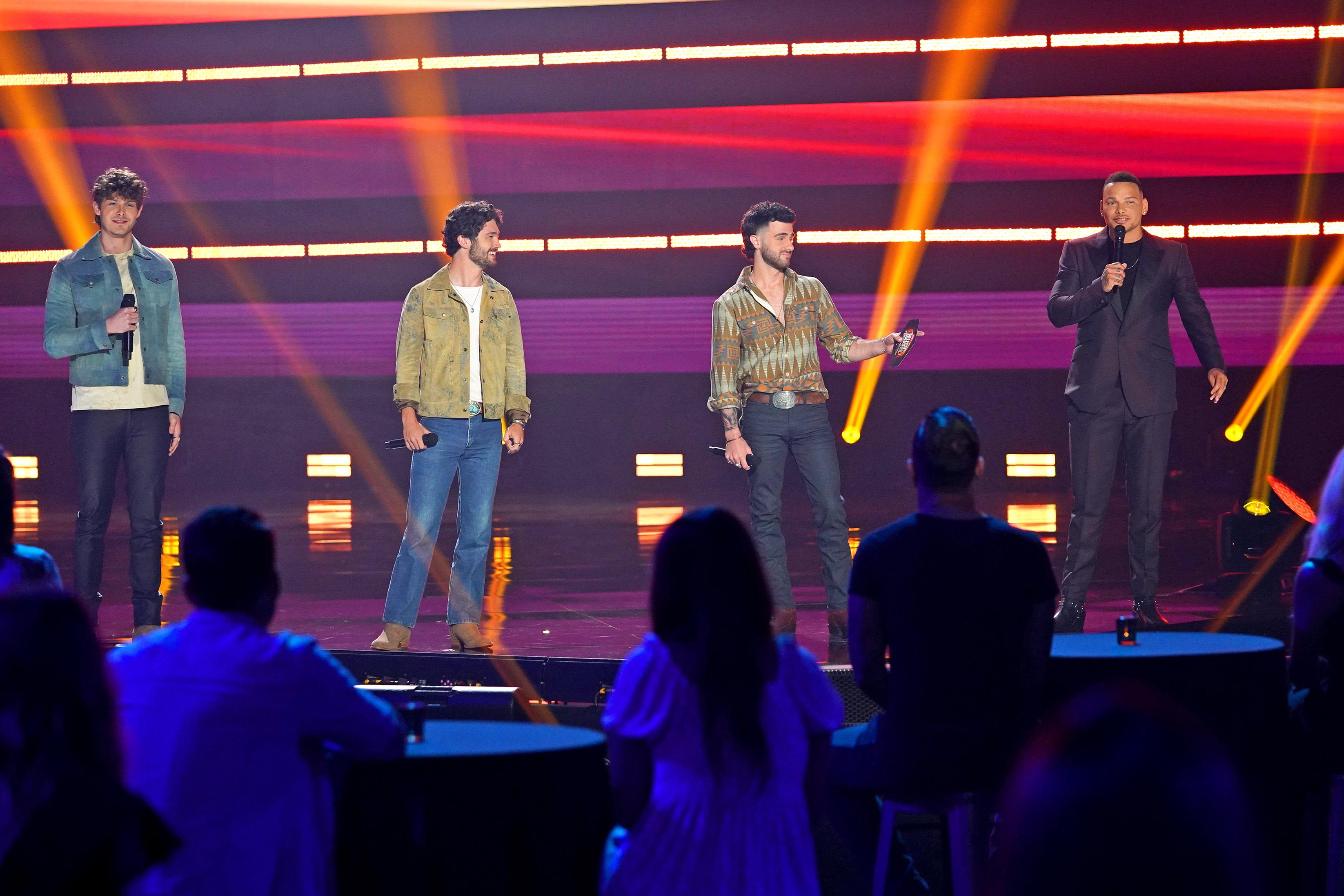 Following the X Factor, things were slow for Restless Road until they received a call from ex-X Factor contestant, Kane Brown, who offered them the opportunity of a lifetime.
"Out of nowhere, Kane reached out to Colton and everything changed," Zach told People.
After Kane invited the group to join him on tour, they went on to sign a deal with Sony Music Nashville and record their self-titled EP.
It wasn't long before Restless Road went viral and gained a massive following on social media. Today, they have 2.1 million followers on TikTok, which will likely increase after Restless Road appears as the musical guest on The Bachelor.
You can tune in to see Restless Road perform their single "Growing Old With You" on the Jan. 31 episode of The Bachelor at 8 p.m. EST on ABC.