'Bachelorette' Fans Are Divided About What Happened Between Katie Thurston and Connor Brennan
Why did Katie Thurston send Connor Brennan home on 'The Bachelorette'? The lead didn't feel a "spark" with the Nashville teacher.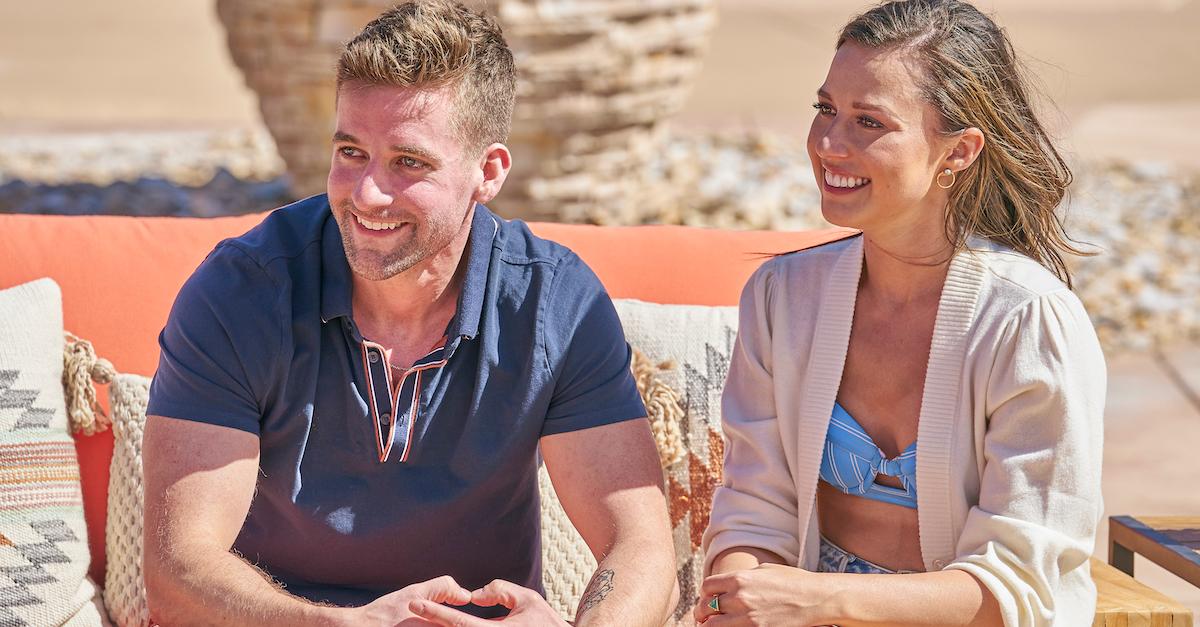 SPOILERS for The Bachelorette are ahead.
As longtime fans of The Bachelor and The Bachelorette know, as the weeks go on in each season, the elimination decisions become more difficult for the leads. During Katie Thurston's time as the star of The Bachelorette, she's dealt with men who weren't there for the right reasons, the late addition of Blake Moynes, and the drama with Hunter Montgomery.
Article continues below advertisement
While viewers celebrated the marketing manager's bold decisions when eliminating Thomas Jacobs and Karl Smith, many were shocked when she sent Connor Brennan home on the July 12 episode.
The Nashville teacher made a splash on Season 17 when he arrived to the Hyatt Regency Tamaya Resort & Spa in a cat costume, and some thought that he had the ability to make it all the way to the end.
Why exactly did Connor get sent home? Keep reading to find out what Katie had to say during the heartbreaking elimination.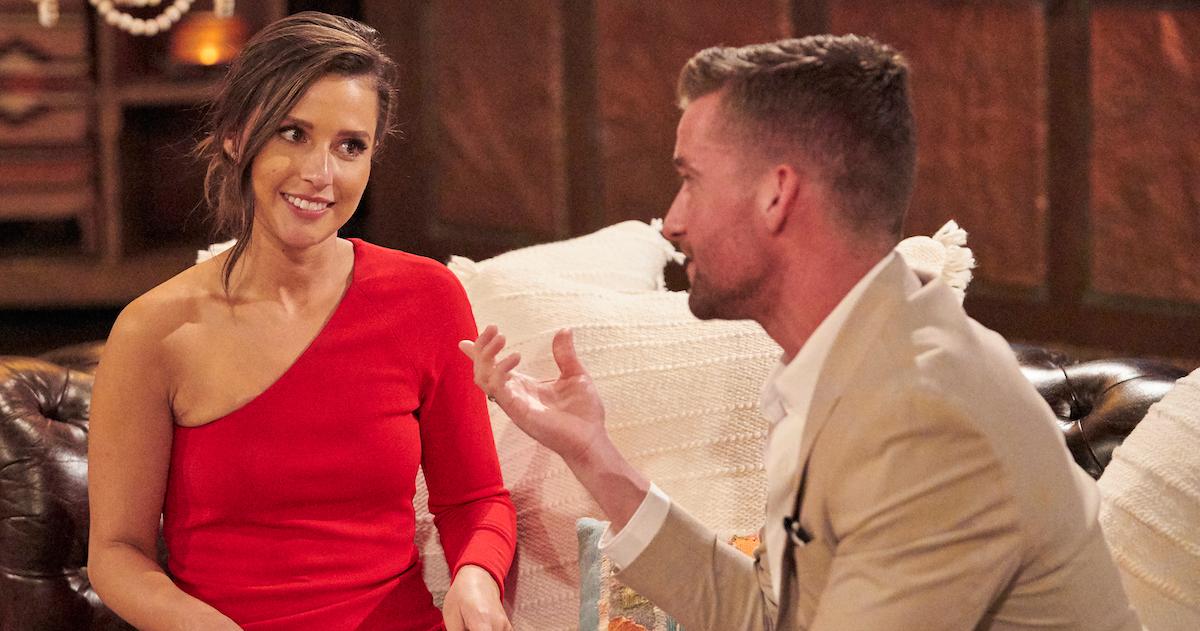 Article continues below advertisement
Why did Katie send Connor home on 'The Bachelorette'?
Since Katie took the reins on The Bachelorette, she's been doing things her own way. The Washington native often doesn't wait for rose ceremonies to send her suitors home, especially when she's no longer feeling a romantic spark.
Though Katie and Connor kissed on the first night, she shared doubts about whether the two could have a future on the July 12 episode.
She invited the math teacher on a one-on-one date, and she noted that she felt like she was in the "friend zone" with Connor.
"We are missing this physical connection," she explained. "When we kiss, I don't feel that spark or that passion."
The two did a double date with Kaitlyn Bristowe and Jason Tartick, but Katie still wasn't feeling any chemistry. Kaitlyn told Katie that a great relationship could come out of a strong friendship, so the lead wanted to see if a kiss would change anything.
Article continues below advertisement
However, after Connor and Katie locked lips and before the dinner portion of their date, the 30-year-old decided to send him home.
"I really wanted to feel like you were someone I could walk away with at the end of this," she said. "And it's the most heartbreaking thing, because I remember how I felt when we first met... You've done nothing wrong."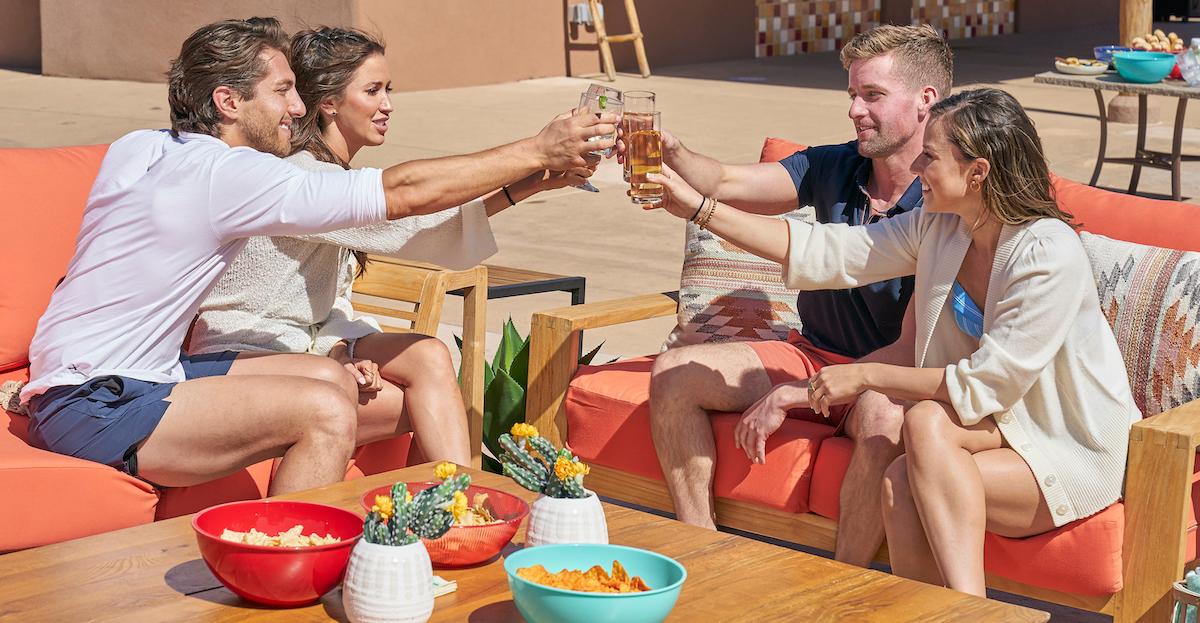 Article continues below advertisement
"When we kissed, there was something missing in that kiss," she added. "That was hard for me, because everything about you, about us, was so easy, so good. But, when we kissed, that was the one and only time that something was missing."
Connor took the news well in front of Katie, but he later said that the elimination was "heartbreaking."
"God, how bad of a kisser am I?" he asked during a confessional.
He may find that out during Season 7 of Bachelor in Paradise.
Will Connor be on 'Bachelor in Paradise?'
Though fans were feeling just as heartbroken as Connor when he was abruptly sent home on The Bachelorette, it looks like they'll soon be seeing him again.
According to the spoiler site Reality Steve, Connor is one of the contestants from Katie's season who will be headed to Season 7 of Bachelor in Paradise.
Article continues below advertisement
Connor has yet to announce this news himself, so the speculation can't yet be confirmed. He was not included in the first set of official Season 7 cast photos, which is likely because they came out before he was eliminated on The Bachelorette.
The Bachelorette airs on Mondays at 8 p.m. ET on ABC.