Will Claire and Derek Win 'The Amazing Race' Season 34? — Here's What We Think
Claire and Derek emerged from 'Big Brother 23' as a power couple. Will they have what it takes to win Season 34 of 'The Amazing Race'?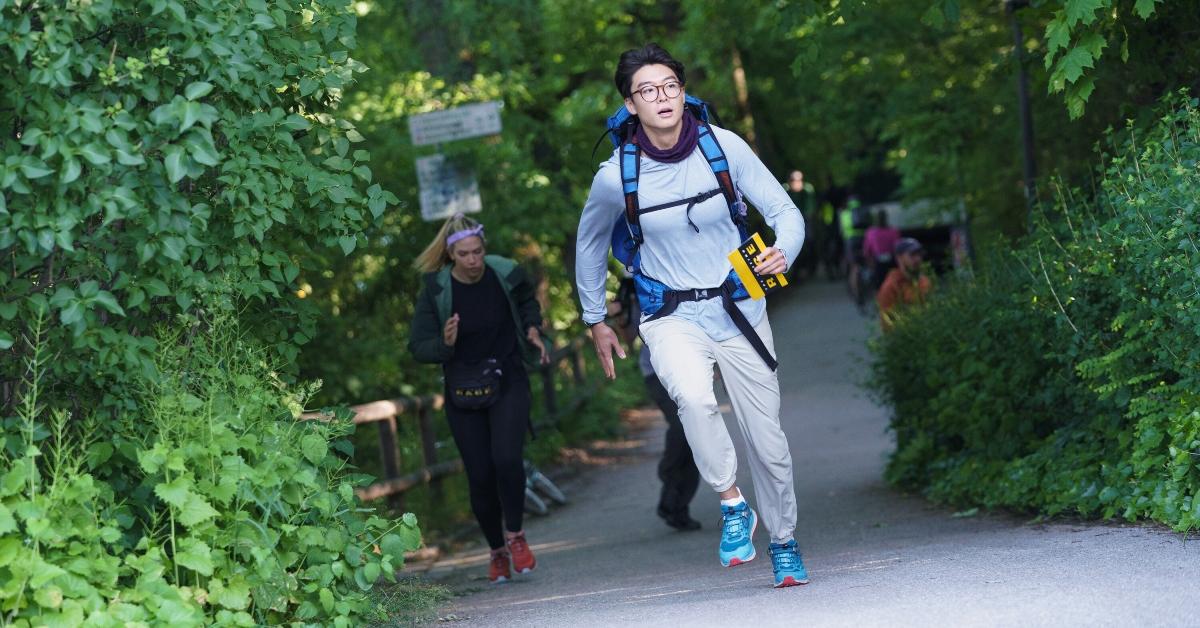 Spoiler Alert: This article contains spoilers if you haven't seen the Season 34 premiere of The Amazing Race.
With Big Brother alumni, a European kickoff, and zero non-elimination rounds, Season 34 of The Amazing Race is already bringing the drama. On September 21, the Emmy-winning series ushered in 12 new teams, consisting of several familiar faces, who will race around the world for a shot at securing one million dollars.
Article continues below advertisement
Big Brother 23 stars Claire Rehfuss and Derek Xiao are two contestants you may recognize this season. While neither won the CBS reality series in 2021, the duo is slated for success on the latest installation of The Amazing Race. Here is what you need to know about the race's predicted power couple.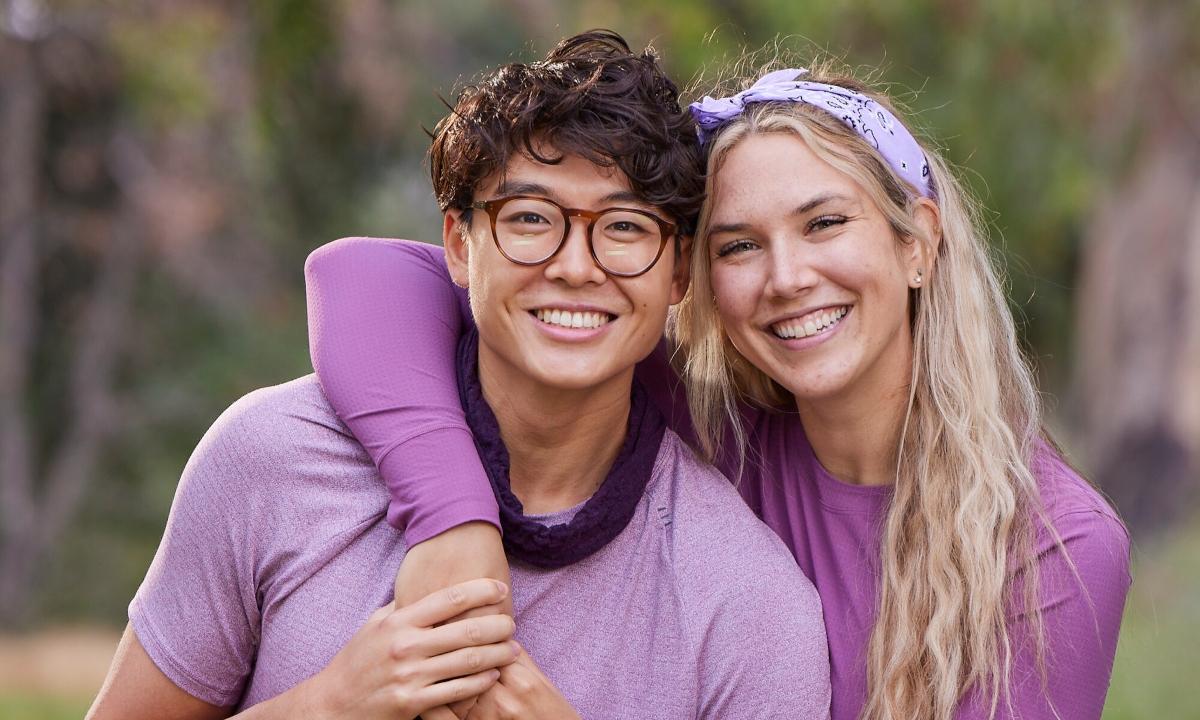 Article continues below advertisement
Claire and Derek met during 'Big Brother 23'
In the Big Brother 23 house, the 24-year-old AI engineer and 25-year-old start-up founder started off as just friends. However, when the two were sent to the jury house, their platonic relationship blossomed into something a little more romantic.
"I think that we both really felt the chemistry once we got to jury house and could really connect with each other," Claire revealed to Us Weekly.
Despite Derek placing tenth on Big Brother 23, and Claire placing eighth, the duo amassed quite the reality tv reputation after announcing their relationship. Not only that, Derek went on to star in Season One of The Challenge: USA, where he competed against past contestants from The Amazing Race, Big Brother, Love Island, and Survivor.
Article continues below advertisement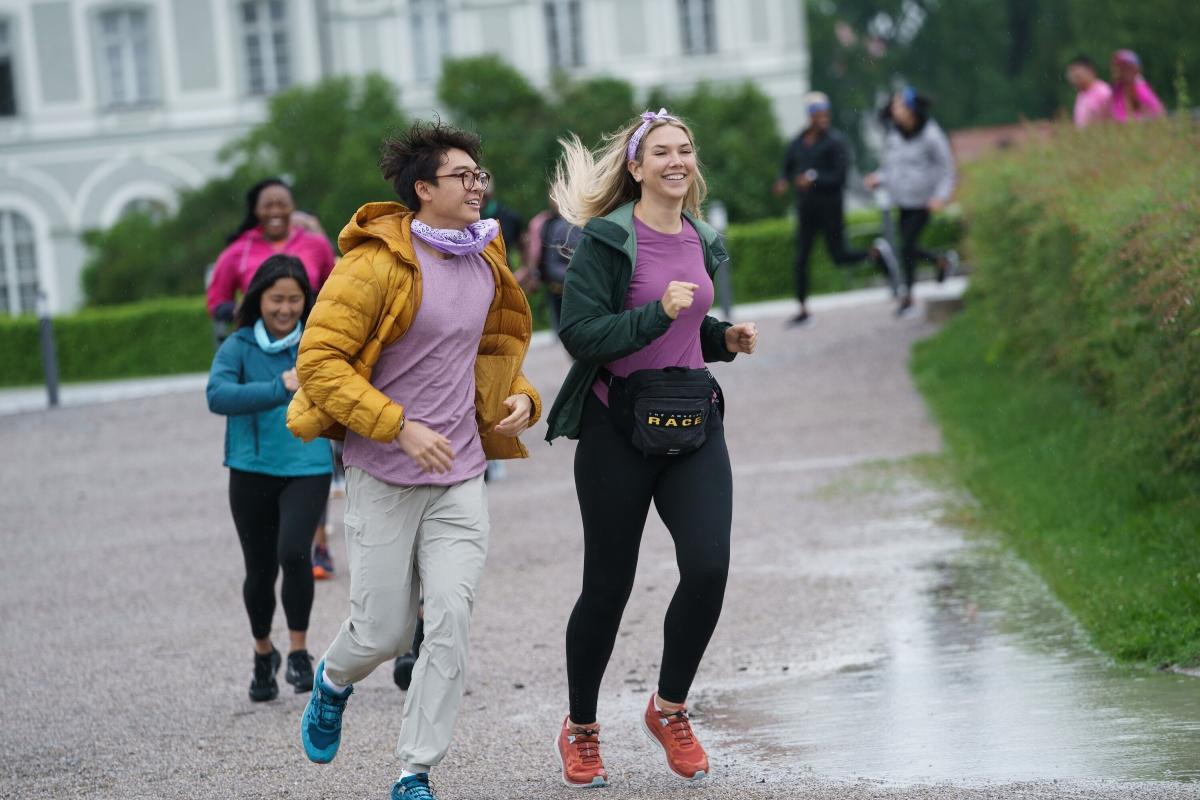 Claire and Derek rigorously trained for 'The Amazing Race'
In an interview with Us Weekly, Derek revealed that Claire's parents prepared the couple for the competition with an "Amazing Race boot camp." From learning to drive a stick shift to renting a car, Claire and Derek were given a crash course in all things race-related.
"They would literally blindfold us, put us in the back of their truck, drive us off to a random location, and then give us a map and be like, 'OK, now you guys need to make your way back home,'" Derek admitted.
Article continues below advertisement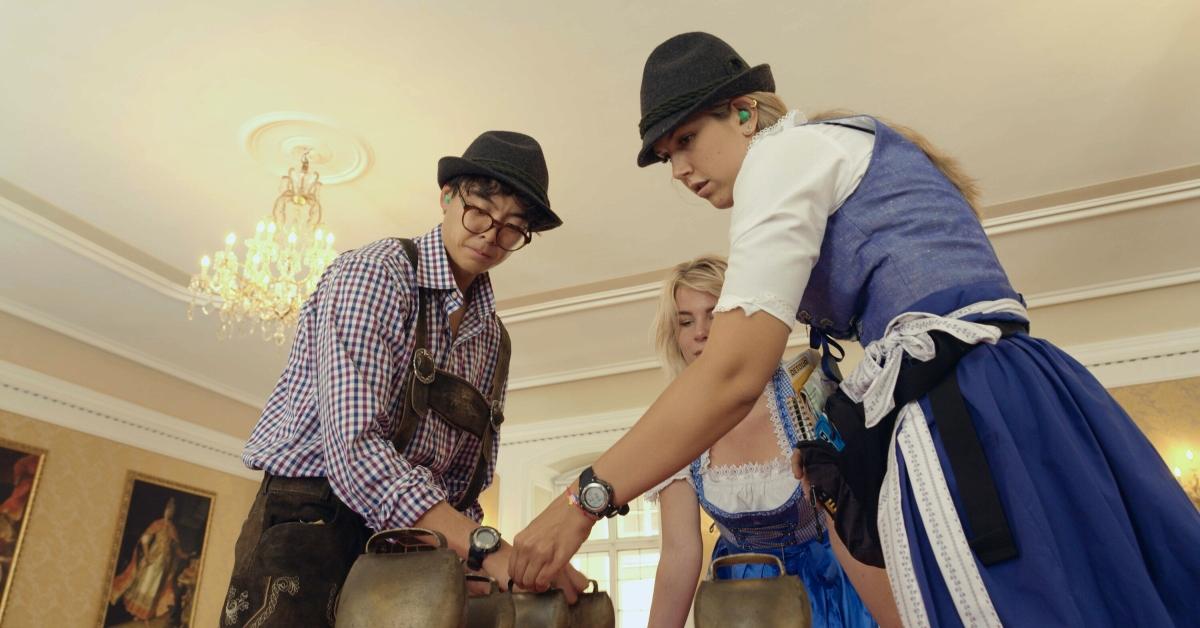 Claire and Derek are currently in first place after episode one of 'The Amazing Race'
After host Phil Keoghan informed the players of Season 34's non-elimination twist, the teams were off to the races (quite literally).
Beginning in Munich, Germany, the contestants were tasked with unlocking three clues to locate the next Pit Stop. From rolling beer kegs to sawing logs to chiseling blocks of ice, challenges were physically demanding, but Claire and Derek emerged victorious.
Claire and Derek placed first at the Angel of Peace (Friedensengel) Pit Stop in Munich and each received $2,500.
Article continues below advertisement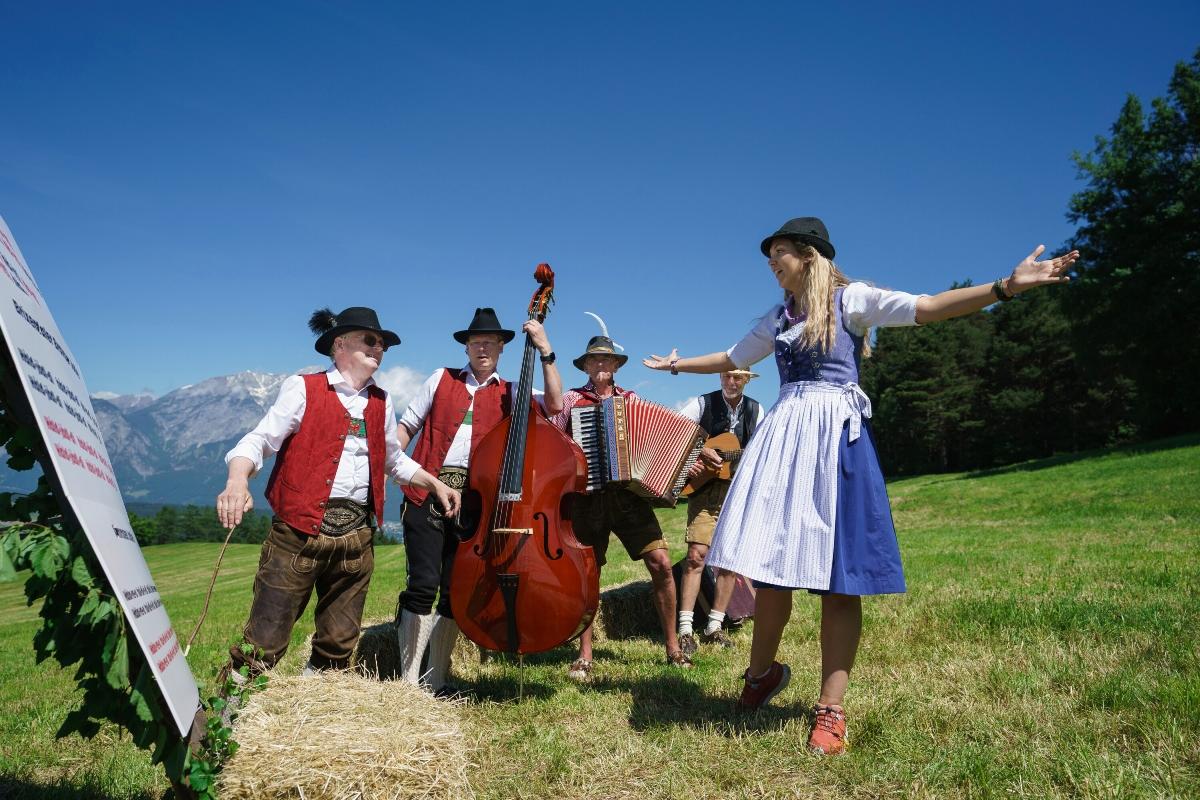 Do Claire and Derek win Season 34 of 'The Amazing Race'?
While The Amazing Race Season 34 finale champions have yet to be revealed, Claire and Derek have already positioned themselves as front-runners for the grand prize.
With extensive reality competition experience, strong problem-solving skills, and excellent teamwork, we predict this beloved Big Brother couple will bring home the gold.
To see if our prediction is correct, tune into episodes of The Amazing Race on Wednesdays at 10 p.m. ET on CBS.