After Rejecting Her Rose, Meatball Asked Rachel for Another Chance on 'The Bachelorette'
Does Meatball come back on 'The Bachelorette'? As the end credits were rolling, the meatball enthusiast pleaded with Rachel Recchia for another chance.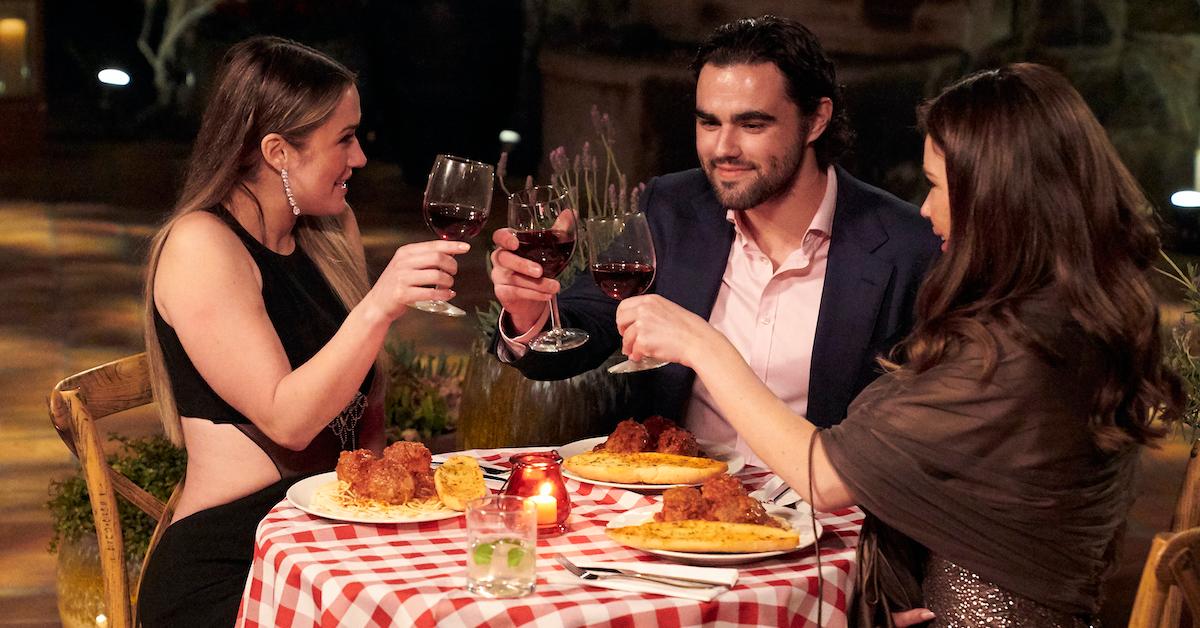 Spoiler Alert: This article contains spoilers for Season 19 of The Bachelorette.
Just a few weeks after Rachel Recchia Gabby Windey started their journeys on The Bachelorette together, the ladies have finally revealed how exactly their season will work when it comes to their remaining group of men.
For the first weeks of Season 19, the pilot and the ICU nurse got to know all of the guys, and they made decisions about who to save, and who to send home together.
Article continues below advertisement
After two guys told Gabby that they were there for Rachel (by putting her down) on the July 25 episode, the women wanted to officially split up their groups. During the second rose ceremony of the season, Gabby and Rachel offered roses individually. A rose from Rachel meant that a suitor would only be pursuing the pilot, and Gabby's roses meant the same thing for her group of guys.
Though Gabby had faced uncomfortable rejection a night earlier during the group date, Rachel faced an unfortunate situation when three guys turned down her roses.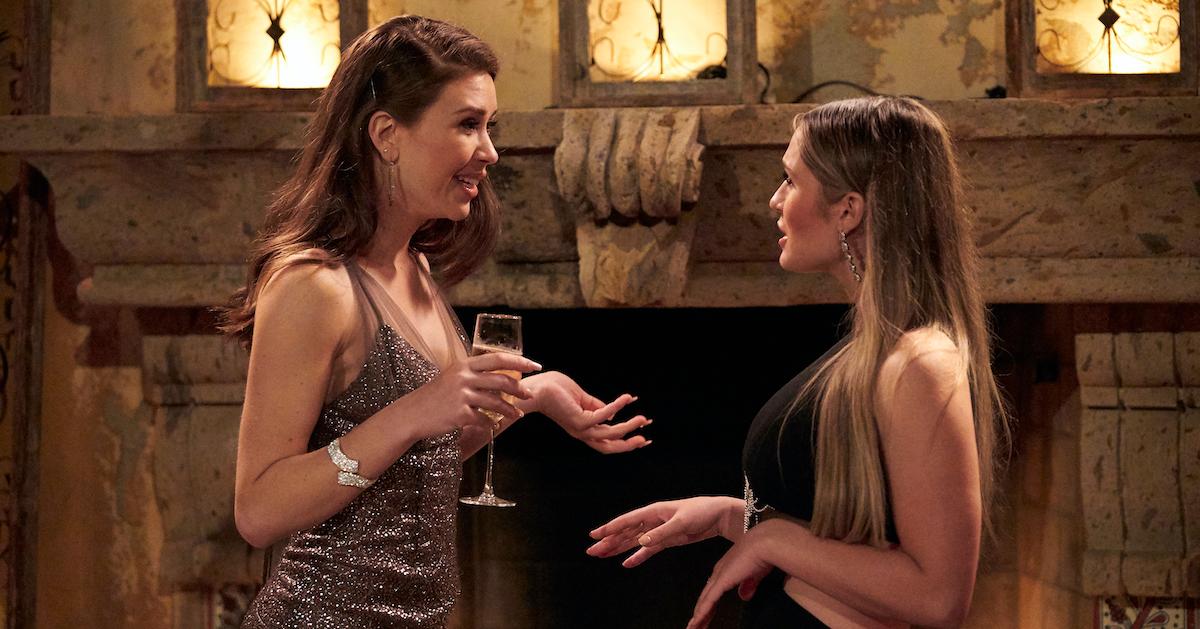 Article continues below advertisement
One man who declined her rose was James "Meatball" Clarke. While the other guys seemed to leave after saying goodbye to both of the leads, Meatball ultimately stayed at the Bachelor Mansion to try to have a discussion with Rachel.
In the closing minutes of the episode, Meatball asked Rachel if he could stay, but will he be successful?
Meatball declined Rachel's rose during the second rose ceremony.
The Winnetka, Ill. native was the third man to say no to Rachel's rose on the third episode of Season 19.
"I'm sorry, um, I cannot," Meatball said when Rachel asked him to accept her rose. "I'm here for Gabby. Um, I just have to go with my heart. I'm sorry."
Following Rachel and Meatball's tense interaction, the two leading ladies took a few minutes to themselves. Meatball returned to the line-up of guys in the meantime.
Article continues below advertisement
"I just feel so bad, and so rejected..." Rachel said after Meatball's declination. "This was supposed to be us taking the power back, and we literally handed it right back to all of them by doing this. Now I look stupid to everyone who has my rose."
Once Rachel and Gabby returned, the rose ceremony continued. Though Meatball was there for Gabby, she didn't pick him to stay. The other two men who declined Rachel's roses, Termayne Harper and Alec Garza, were also sent home.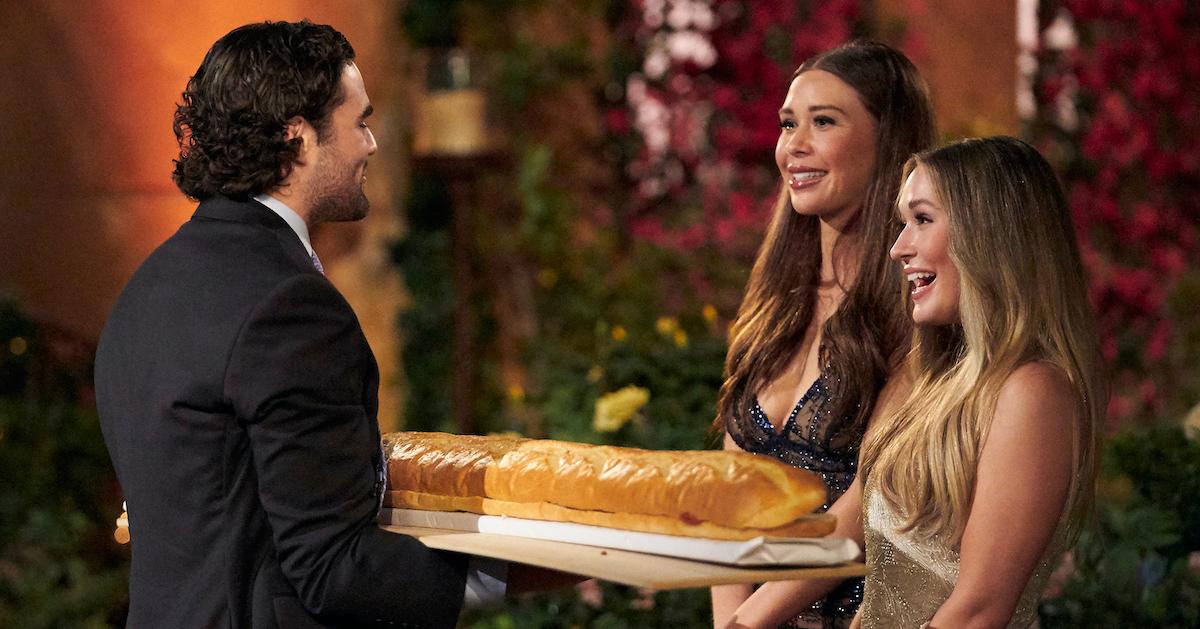 Article continues below advertisement
"When Rachel offered me a rose, I just think I made a decision, you know, in the moment. Immediately, when I said it, I regretted it. I think I did make a mistake," Meatball said in a confessional following his elimination. "I just feel like there might be something there."
After the rose ceremony, Meatball asked to speak to Rachel. He then tried to justify why he turned down her rose in the first place, and he then asked her if she would give him another chance.
"I spent more time with Gabby, so I think there was an immediate kind of connection there. And we just didn't get that one-on-one time. You know, I was trying to get to talk to you, but I feel like we just never got that opportunity," he said. "But, I really want to get to know you. I think there are feelings that I have for you. I don't know how you feel about me."
"I gave you the rose," Rachel responded.
Article continues below advertisement
"I'd love to just, kind of, give it another shot," he continued. "What do you think?"
Unfortunately, the episode concluded before the audience could hear Rachel's response.
Article continues below advertisement
Does Meatball come back on 'The Bachelorette'?
Though Meatball did reject Rachel, the pilot may be giving him another chance.
The suitor does appear in the teaser for the upcoming episodes, when he tells Rachel that a now-unnamed man made "vulgar comparisons." It does look like Meatball goes to Paris with the other guys on the upcoming episode, as he's seen running up to Rachel with the rest of her guys in the City of Love.
According to the spoiler site, Reality Steve, Meatball's time on the program is not over yet. Per the site, Meatball tells Rachel some information about Hayden Markowitz, which likely includes the background on the "vulgar comparisons" comment.
It is important to note that these spoilers are not confirmed, so viewers will have to tune in to find out for sure if Meatball will be back.
New episodes of The Bachelorette air on Mondays at 8 p.m. ET on ABC. You can also stream the series on Peacock.