Kim Kardashian's Eating Habits on 'The Kardashians' Have Twitter Abuzz
Is a "flexitarian" a real thing? Kim Kardashian claims that's what she is when it comes to eating food, primarily meat, but fans aren't convinced.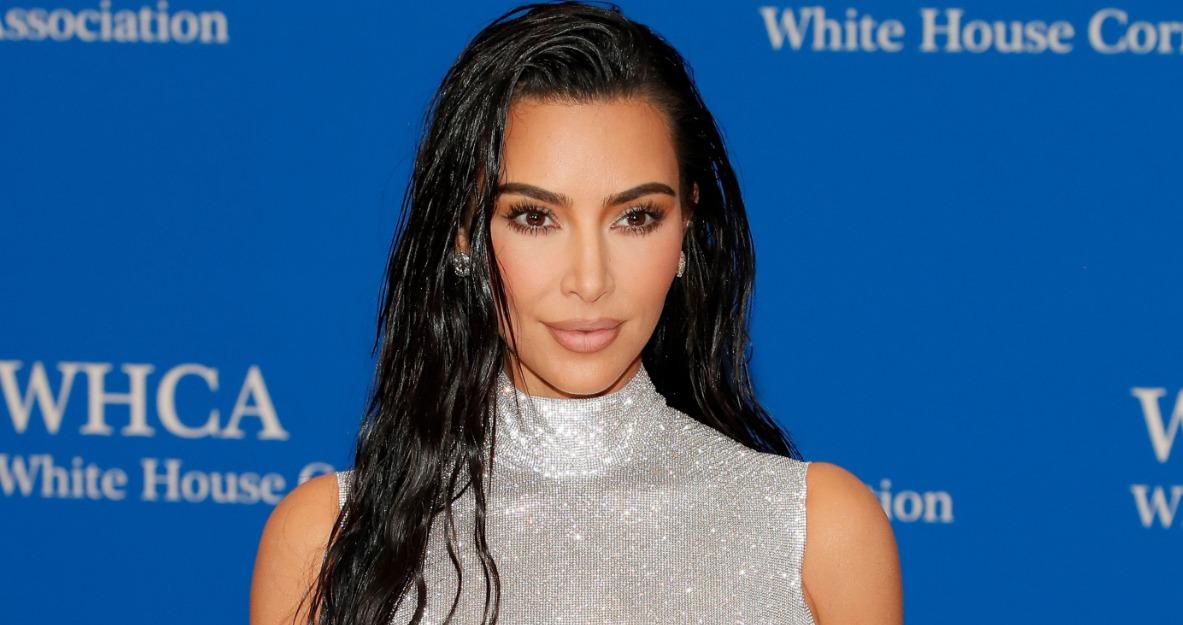 While no one has the right to judge another for their eating habits or what they prefer to splurge on as a special meal, it's hard to deny the flurry of conversations after Kim Kardashian mentioned being a "flexitarian" in the Oct. 6 episode of The Kardashians. Mostly, people want to know if that's even a real thing.
Article continues below advertisement
The Kardashian / Jenner family is known for having, well, interesting thoughts regarding food. If it's not claims of being foodies, it's Kendall Jenner cutting a cucumber in an extremely unsafe way. Now, fans are curious (and even a little confused) about Kim's flexitarian claims. Because for some, before The Kardashians, they had never even heard of the term before.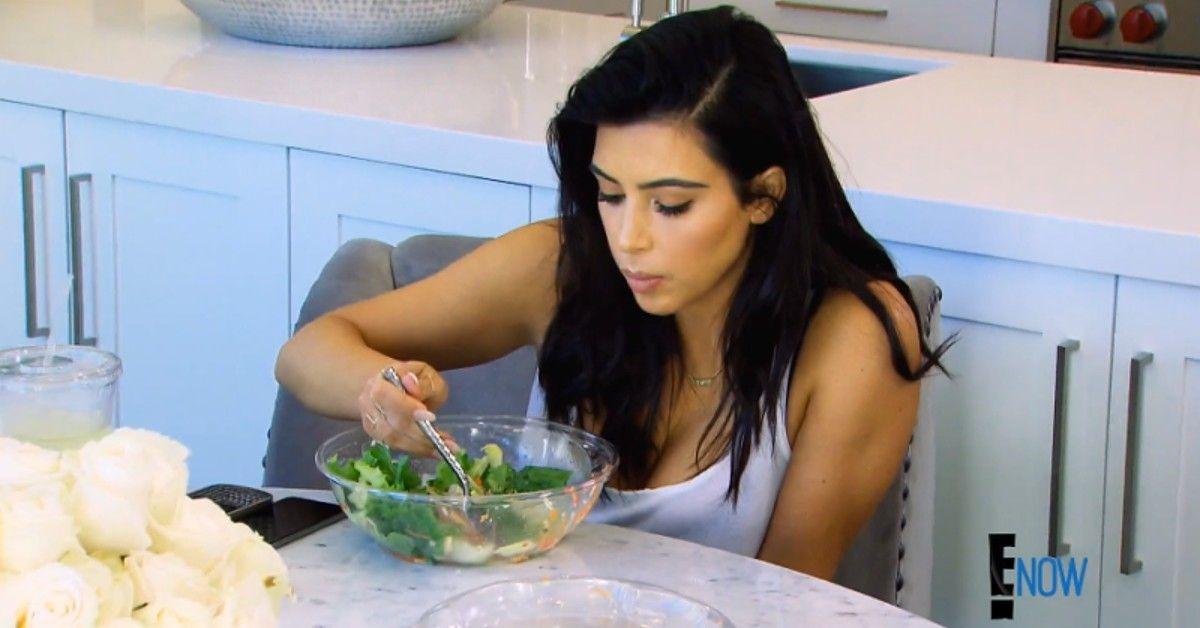 Article continues below advertisement
Kim Kardashian says she's a "flexitarian."
In the Oct. 6 episode of The Kardashians, Kim calls herself a flexitarian. According to her, this means she is flexible when she wants to be a vegetarian or vegan and when she wants a more meat-based diet. But for those of us who had never heard of a flexitarian before, we had to ask - is it even a thing?
According to Healthline, flexitarian "is a style of eating that encourages eating mostly plant-based foods while allowing meat and other animal products in moderation."
So as it turns out, Kim didn't just coin a new term for her diet this week. And some people do adopt a similar diet. That hasn't stopped fans on Twitter from scratching their heads and saying a collective "WTF," though.
Article continues below advertisement
One Kardashians fan tweeted that they don't think being a flexitarian is "a thing." Another joked that they want to be like Kim too, with a "sometimes yes / sometimes nope" attitude regarding being vegan or vegetarian.
Article continues below advertisement
And another viewer who watched Kim share her eating habits on the show simply tweeted, "Kim [is] saying she's a flexitarian and I'm like, so in other words, you just eat what you feel like eating. That's what people usually do." Fair enough.
Article continues below advertisement
Does Kim Kardashian really not know what tortellini is?
In the same Kardashians episode, Kim goes out to eat in Italy with her entourage. She says she doesn't want to hold back or limit herself while dining on all kinds of pasta, including penne and tortellini. At one point, she asks someone what tortellini is. We don't hear an answer or anything further about it from Kim, however.
It's hard to believe that she really doesn't know what tortellini is. But it's totally possible that she just needed confirmation of what the classic cheese-filled pasta is. To be fair, Kim was probably faced with tons of options on her menu, many of which were likely written in Italian.
Article continues below advertisement
Maybe the law student and mogul just needed to make sure the tortellini on the menu is what she's used to back home. And at the very least, Kim appreciates authentic Italian cuisine in Italy, since she teases Kendall for looking forward to eating from a chain restaurant. So, you know, there's that.
Watch new episodes of The Kardashians on Thursdays on Hulu.