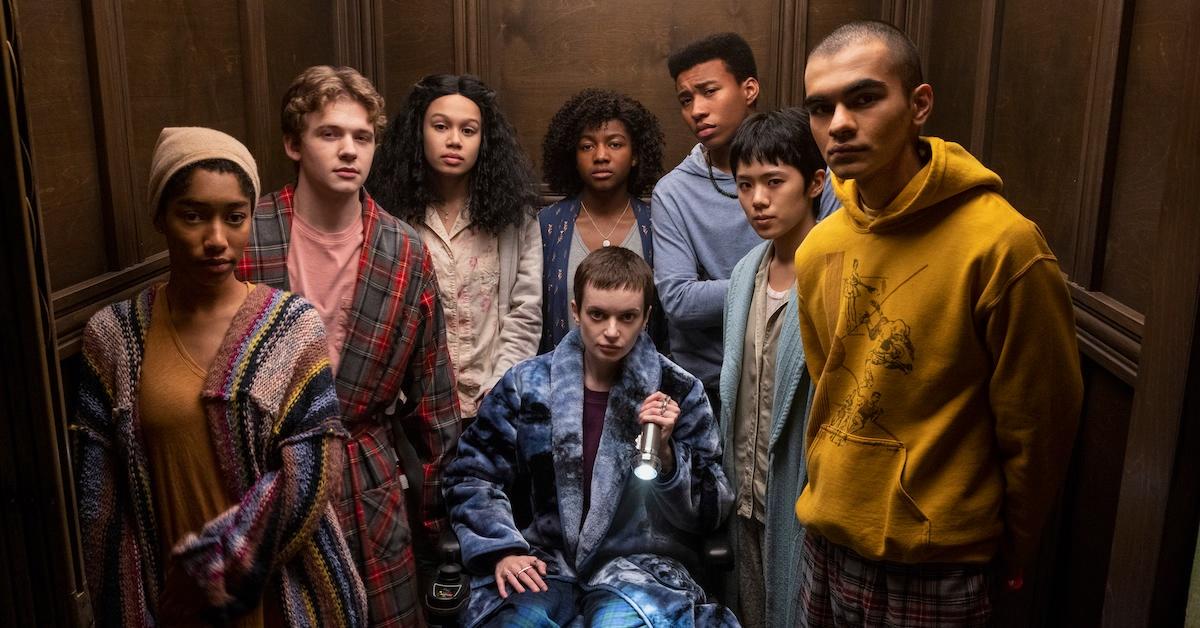 Review: 'The Midnight Club' Lacks Effective Jump Scares, but It Still Draws Empathy
Mike Flanagan's newest Netflix series, 'The Midnight Club,' doesn't seem as scary as his other series, but the horror lingers under the surface.
Many of us have been waiting for horror master Mike Flanagan's next project, and now, The Midnight Club is here. But if you were expecting something similar to Midnight Mass, you might be disappointed. The Midnight Club is unlike any of Mike's past Netflix projects. There are fewer jump scares, less psychological horror, and a looser plotline. But it does have some redeeming qualities, such as its character development and philosophical introspection.
Article continues below advertisement
The Midnight Club follows foster child Ilonka (Iman Benson) after she gets diagnosed with terminal thyroid cancer just before she's supposed to head off to Stanford in 1994. In her research to beat cancer, she finds a seemingly magical hospice center: Brightcliffe Manor. Ilonka discovers the story of a girl around her age named Julia Jayne, who was miraculously cured of the same cancer in the 1960s at the same place. Ilonka decides to go live there against the wishes of her foster dad.
The Midnight Club
Our Rating
Mike Flanagan's newest Netflix series, The Midnight Club, doesn't hold up to his other series, but fear lingers beneath the surface thanks to the gruesome horror of our own mortality.
Release Date: Oct. 7, 2022
Network: Netflix
Cast: Iman Benson, Igby Rigney, Ruth Codd, Chris Sumpter, Aya Furukawa, Annarah Cymone, Sauriyan Sapkota, Adia, Zach Gilford, Heather Langenkamp, and Samantha Sloyan.
Creators: Mike Flanagan and Leah Fong
Based on: The Midnight Club by Christopher Pike
Article continues below advertisement
Once she arrives, Ilonka finds a unique group of teens who are all grappling with their own mortality. There's Anya (Ruth Codd), the harshly stubborn girl in a wheelchair who's seen the most tragedy after living at Brightcliffe the longest; Kevin (Igby Rigney), a charming boy who seems to be into Ilonka; and many more. There are also strange shadows, blasts to the past, and creepy old ghost ladies following Ilonka around the hospice.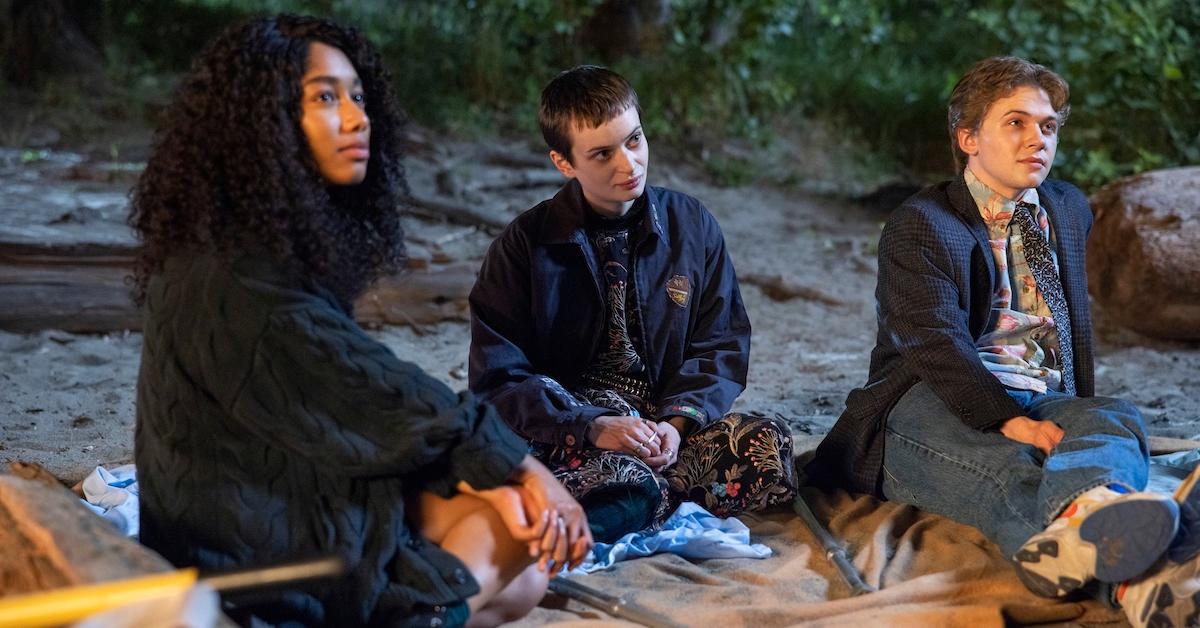 Article continues below advertisement
Each episode continues the narrative at hand while introducing a new story within the story. The mini-stories are fun windows into another world, but they tend to make each episode unnecessarily long.
However, we understand the choice to include these stories. The Midnight Club is based on a horror book for young adults by Christopher Pike, inspired by the author's correspondence with a teenage girl in hospice care.
Article continues below advertisement
She and her friends would read and discuss different Pike books each night in their book club, so in many ways, Mike Flanagan's series pays homage to the original inspiration. But this draws our attention away from the primary story. Not only that, but the overarching plot, while engaging, also has its moments of predictability.
From the mystery behind Shasta, played by longtime Flanagan collaborator Samantha Sloyan, to some of the individual ghost stories, many of the series's big twists are actually quite predictable. For example, the clues that lead to Shasta's reveal are visually laid out. Viewers can't help but suspect that she must have some significance beyond her seemingly random introduction.
Article continues below advertisement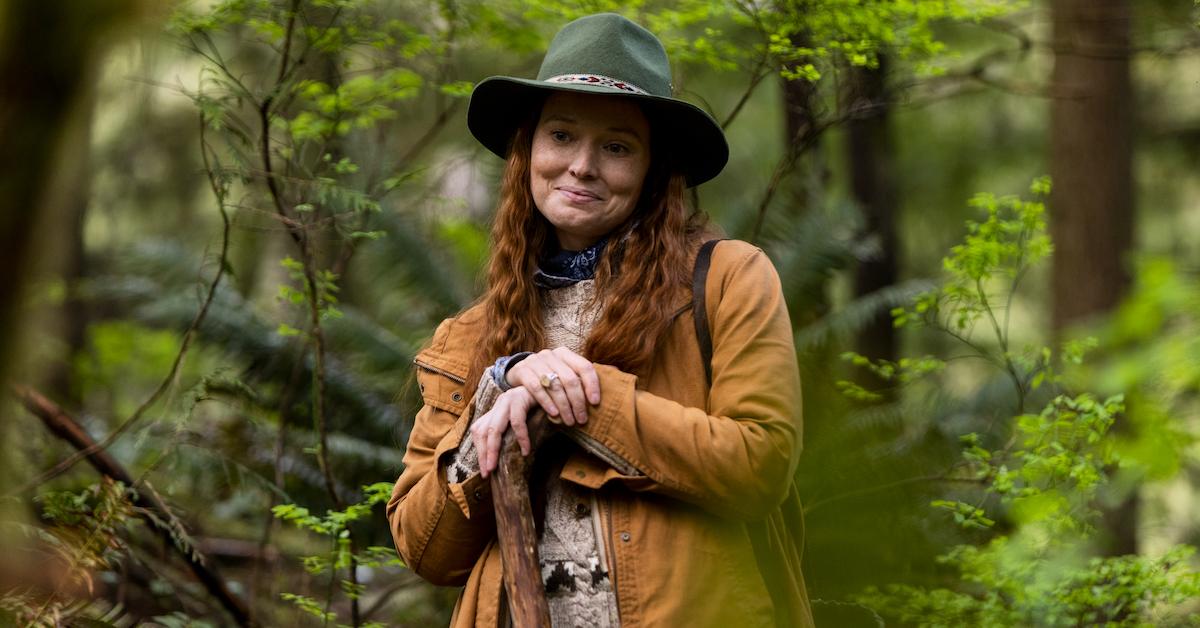 Even with all of its faults, The Midnight Club is charming, thanks to its young actors who realistically depict internal horrors. The characters thrive in their complexities. The Midnight Club reminds us that with all the fictional horror in the world, there's one horror far greater: our own mortality.
Article continues below advertisement
Some of the teens living in the hospice aren't likable at first, but they grow on us. Early on, Ilonka comes off as a bit of a know-it-all, but as the series progresses, Iman's performance inspires sympathy. Ruth Codd's Anya comes off as rude and grating, but just as the characters grow to love her, so do we. We can see the pain beneath her cruelty. It's her complexity that makes her a character worthy of our, and her hospice care mates', attention.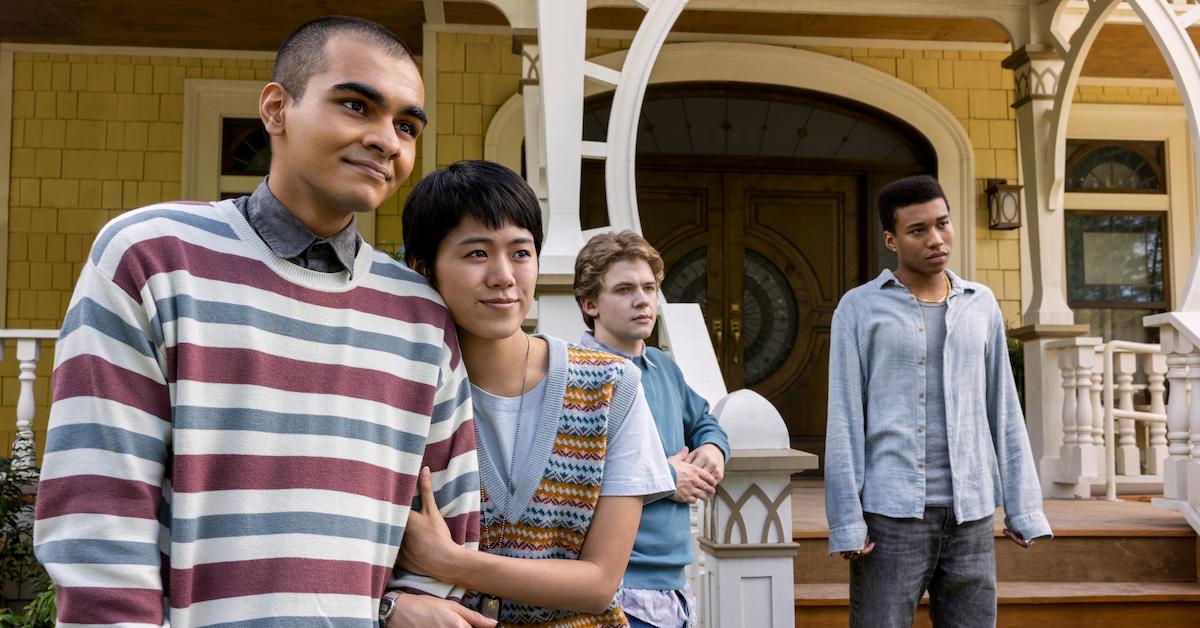 Article continues below advertisement
Then there's Sauriyan Sapkota, who plays Amesh. He comes off as cool and collected, but as he gets more intimate with another hospice patient, we learn that he might be the most afraid of all. It's his realization of what the looming "shadow" is that helps us realize where the horror truly lies in The Midnight Club.
While this series won't be for those who only love grotesque, dark, and nightmarish horror, anyone with a heart and a penchant for unique storytelling will enjoy it. And you're craving Mike Flanagan's trademark philosophical horror, The Midnight Club delivers by addressing questions of what it means to be alive, dead … and everything in between.
The Midnight Club premieres on Oct. 7 on Netflix.