Congratulations Are in Order for Dylan Dreyer as She Has Given Birth to Her Third Son
'Today' meteorologist Dylan Dreyer has given birth to her third son, Russell James Fichera, six weeks early. Details inside about her hospitalization.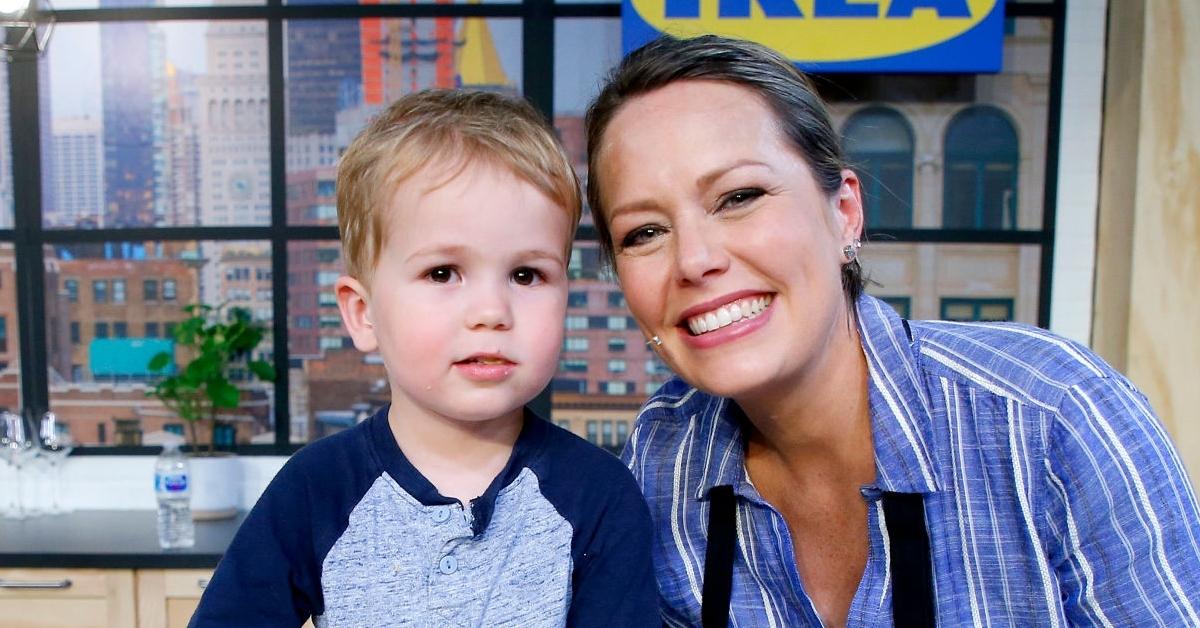 Dylan Dreyer is officially a mother of three!
In the early hours of Wednesday, Sept. 29, Dylan gave birth to her third son, Russell James Fichera. The newborn arrived six weeks earlier than expected. Russell weighed just 5 pounds and 5 ounces. Also, the baby's lungs were weak, making it difficult for him to breathe.
Article continues below advertisement
On Thursday, Sept. 30, the new mother of three spoke on the 3rd hour of Today, delivering the report from her room at New York-Presbyterian Hospital. She told the anchors, "When he was first born, he just had a little bit of oxygen, but ever since he's been really breathing on his own."
Regarding his weight, Dylan added, "He is gaining weight, which is awesome. I mean not much, but the fact that he started off 5 pounds, 5 ounces six weeks early is not a bad thing."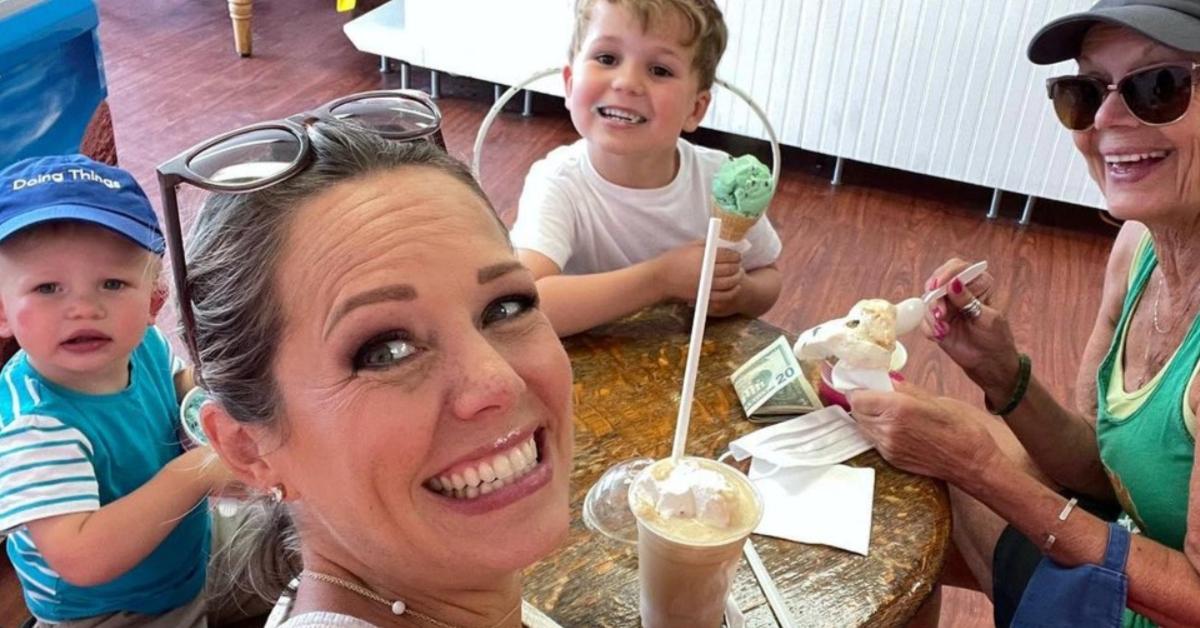 Article continues below advertisement
What happened to Dylan Dreyer?
On Tuesday, Sept. 28, Dylan Dreyer provided her fans with an update on her pregnancy. On Sunday, Sept. 26, Dylan was admitted to the hospital after her water broke six weeks early. She shared two photos from the hospital to her Instagram account, writing about the entire situation in her caption.
"Just a little update as you won't be seeing me on @todayshow or @3rdhourtoday for a while. My water broke Sunday evening, and I've been hanging at the hospital," Dylan announced. She chose to look on the bright side, adding, "Our little guy is anxious to get out and meet us!"
For such a traumatic experience, Dylan remained calm, which proved how strong she truly is.
Article continues below advertisement
Dylan continued, "Doctors are closely monitoring both of us and trying to keep him on the inside for a little while longer to get stronger. All is well!"
As she kept the positivity and optimism alive, Dylan wrote of her experience and the excitement of meeting her new baby boy: "I'm in great hands, and I have the best person to keep me calm and comfortable. Looks like we'll be getting to meet our littlest boy sometime this week … six weeks early!"
Dylan concluded her post by saying, "Guess he couldn't handle being left out of all the fun his brothers have been having! We'll gladly take any extra prayers you have."
Article continues below advertisement
Dylan's husband, Brian Fichera, also shared the news on his Instagram account Tuesday morning. The post is a photo of Dylan sleeping in her hospital bed. "A few extra sleepless nights on the pull-out bed is more than a fair trade to make sure everyone is as safe and healthy as possible when it comes time [to] meet this impatient little guy," Brian wrote.
"Son, if you have just half of your mom's courage and general badassery, you're going to be something special."
Article continues below advertisement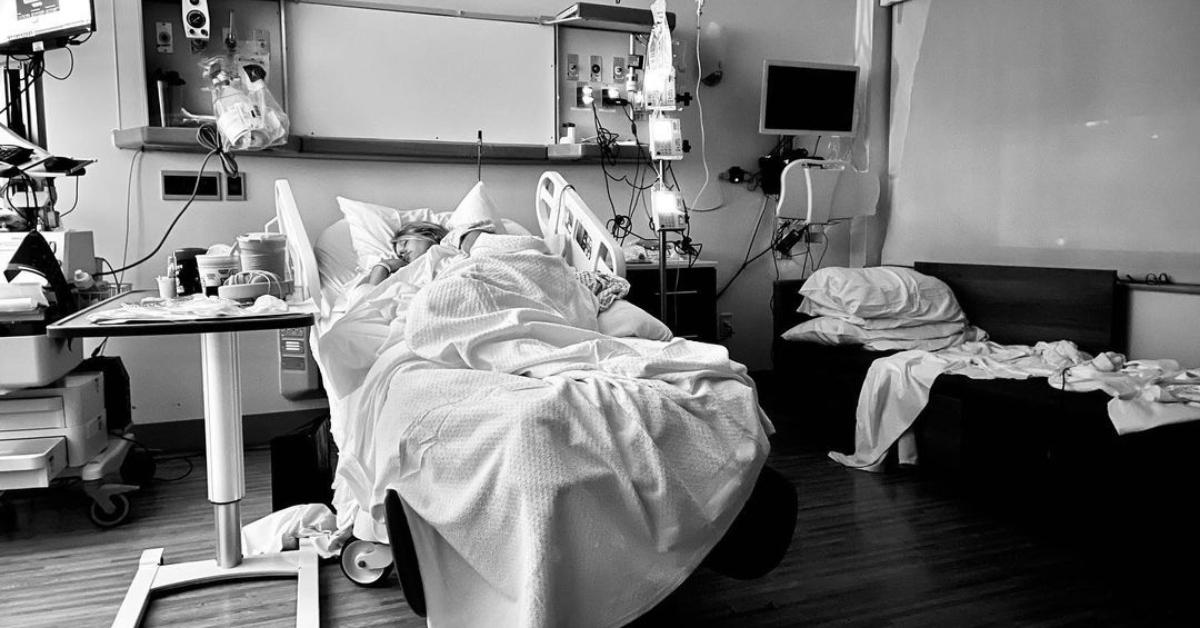 When was Dylan's original due date?
On May 11, 2021, Dylan announced she and her husband Brian were expecting their third child, another boy. The couple was already parents to two sons: Calvin, 4, and Oliver, 1.
At the time, Dylan spoke of the difficulties faced trying to get pregnant for the third time: "We were trying, and it wasn't really happening, and just kind of gave up. ... We were ready for the next phase." Dylan's doctor encouraged her to keep trying, and soon enough, she was pregnant!
Dylan informed the public her water broke six weeks early, meaning she was expected to go into labor in Nov. 2021. However, things don't always work out the way they should, and this was a hurdle Dylan had to overcome.
Congratulations to Dylan and her husband Brian on the birth of their third son! We wish Dylan and her family nothing but the best moving forward.